Pump Effect By Darrell Rabess, Men's Physique IFBB PRO
Photography: Simon Howard

"The most satisfying feeling you can get in a gym is The Pump" – Arnold Schwarzenegger
That feeling you get when the blood rushes into your muscles they feel so tight they could explode. It's addictive, it's euphoric, and according to Arnold it's "better than sex".
The muscular pump is just for starters. The mental pump is the icing on the cake.

HERE'S WHY YOU SHOULD GET YOUR PUMP ON:
Boosts testosterone – Testosterone is an anabolic hormone that is extremely important for sex drive (libido), bone mass, fat distribution, muscle mass, and strength, also the production of red blood cells and sperm.
Increases growth hormone levels – Growth hormone increases muscle mass and decreases body fat. It also helps control the body's metabolism.
Triggers the release of endorphins – When you exercise, your body releases chemicals called endorphins. These endorphins interact with the receptors in your brain that reduce your perception of pain. Endorphins also trigger a positive feeling in the body.
Signals the release of dopamine – Aside from being the ultimate motivator, having a constant supply of dopamine in your system:
• Helps you lose weight
• Makes you feel more alive
• Improves your memory
• Stops self-destructive behavior including certain addictions
• Counteracts depression
• Lets you resist impulsive behavior

THE TRAINING PROTOCOL

High in volume, moderate-high in intensity, short rest intervals.
This protocol stresses a large amount of muscle mass, which tends to produce the greatest acute hormonal elevations.
THE WORKOUT

Before you start your workout. it is imperative that you spend 5-10 mins on a foam roller. This is the best form of self-myofascial release (SMR). Foam rolling can help to relieve muscle tightness, soreness, and inflammation, and increase your joint range of motion in preparation for a hardcore workout.
TRIPLE 8
Perform 8 exercises 3 times
Set duration: 40 seconds
Reps per set: 10 reps
Rest: 2 secs concentric, 2 secs eccentric 20 seconds
Total Time:24 minutes
KNEELING DUMBBELL LATERAL FLYES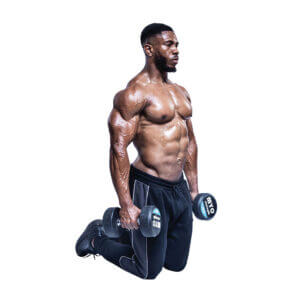 INCLINE DUMBBELL FLYES
BARBELL DEADLIFTS
STANDING DUMBBELL CURLS
TRICEPS KICKBACKS
BARBELL BENT OVER ROWS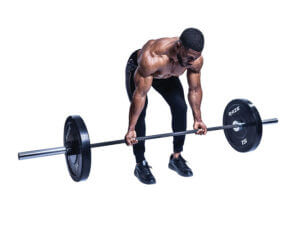 ANCHORED BARBELL CHEST PRESS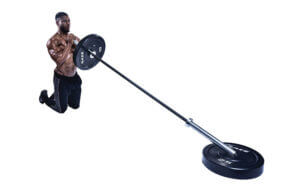 KNEELING DUMBBELL SHOULDER PRESS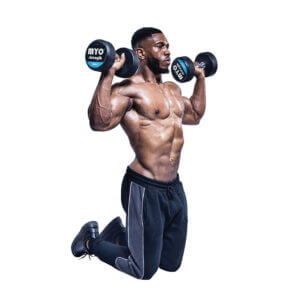 TAKE YOUR ARMS TO AGONY with this power workout.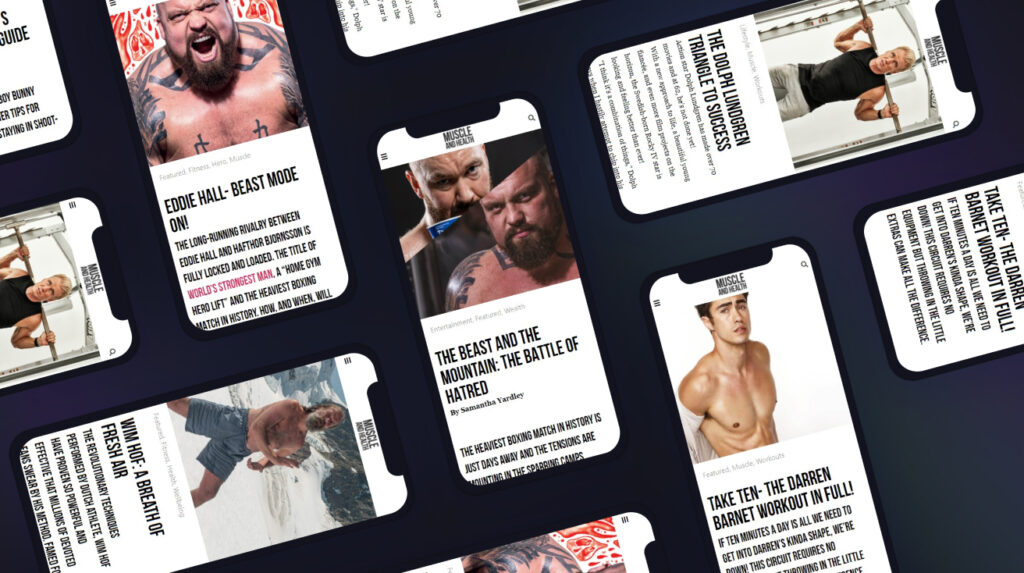 get all the latest mucle, health and wealth news delivered straight to your inbox