By Danni Levy
Coffee shops have long been the flavor of Amsterdam, but if sunshine is your thing, then Jamaica could be your best bet for a relaxing puff under the parasol. Right? Wrong! We discovered Europe's best-kept secret cannabis club.
Organically grown dishes that'll knock your socks off, a social area and a pool club designed to rival the best in the world. Welcome to Cannabliss.
The unique and idyllic members' club is paving the way for the legal introduction of Cannabis into European society. Nothing is for sale and as per house rules, no alcohol is served.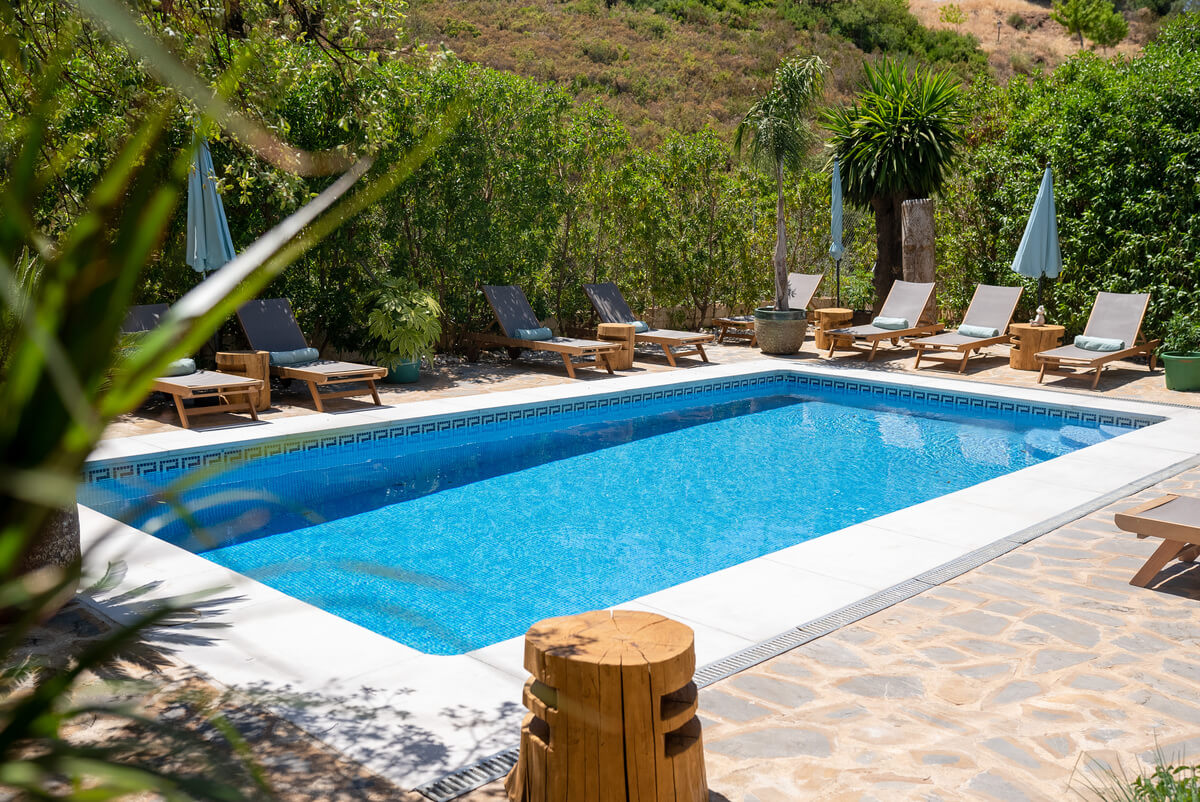 I'm not a smoker, but I was itching to see this place for myself. Sure enough, from the moment I walked through the door, I was in heaven. The club ethos is 'good vibes only'. Members are encouraged to leave their problems at the door, entering a world of calm and peace where they can relax and be stress-free. In contrast to pool clubs that serve alcohol, you won't witness an angry exchange of words at Cannabliss, and everyone is relaxed, happy and fully immersed in the stunning surroundings.
In addition to their continued work to discover new strains of organic cannabis and acquire in-depth information on the marijuana world, the creators have put together the most wonderful and healthy food and drinks menu using only locally sourced ingredients.
I tucked into the jerk chicken and wow; I was blown away. Cooked to perfection on the barbecue and served with a beautifully fresh orange juice, my chosen dish was one of five on the menu which changes daily to keep things fresh.
Health is fundamental to the success of the venue so that visitors will feel their best and continue to live well outside of the club. If you don't smoke, that's fine! In fact, most of the guests in attendance were not smoking to my knowledge. I met guests from Scandinavia, France, the USA and Italy. Most of them were simply looking for somewhere to relax away from the hustle and bustle of the Marbella coast, which is typically frequented by intoxicated tourists during the summer months.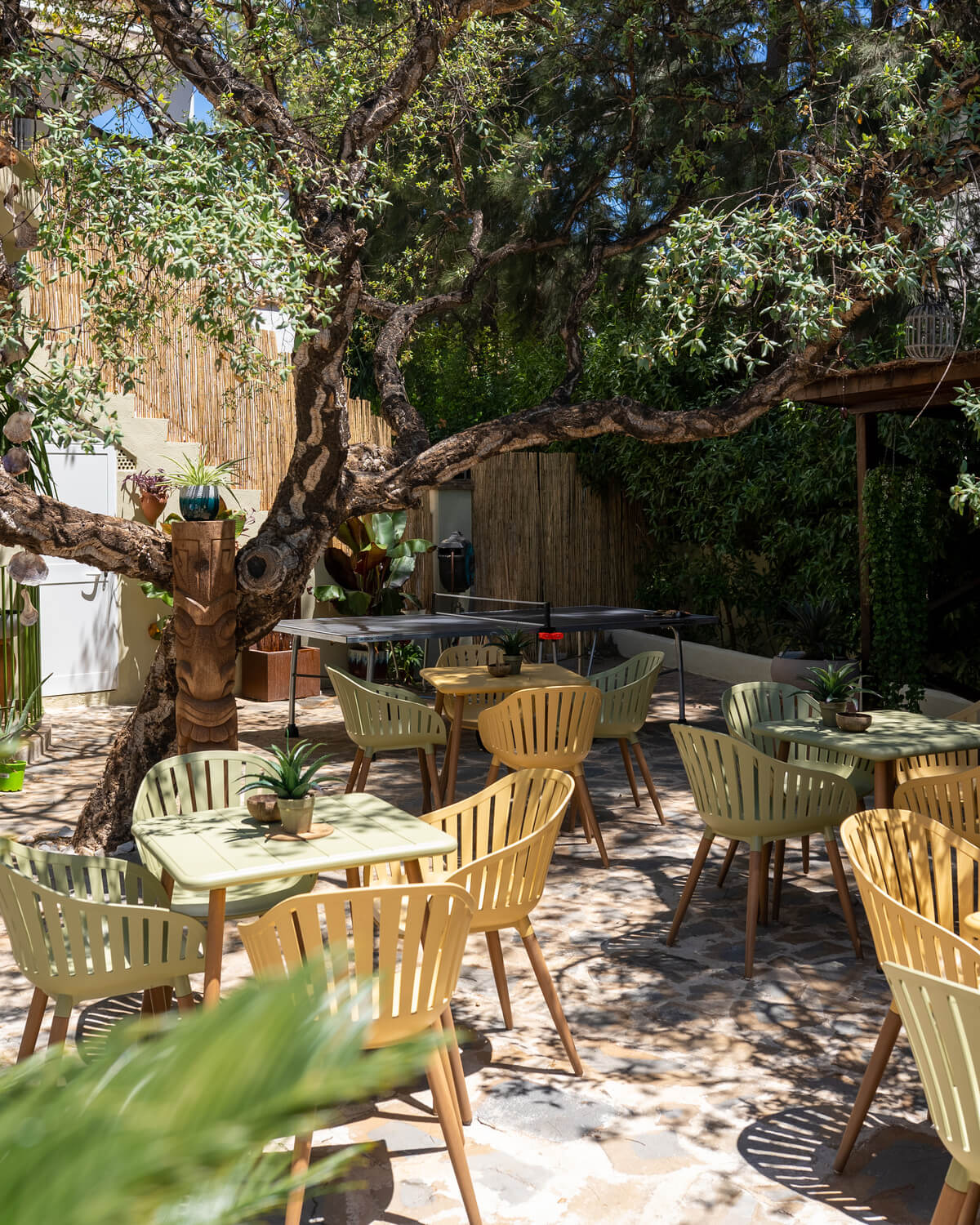 I spotted some guests doing yoga by the pool whilst others took a dip and sat back with a green smoothie. Frankly, I was in heaven.
With an ice bath and sauna soon to be added to the already impressive list of facilities offered at Cannabliss, there is no doubt I'll be going back for more. I may not have sampled the marijuana, but I didn't need to. The chilled music, unforgettable food and amazing ambiance have me hooked.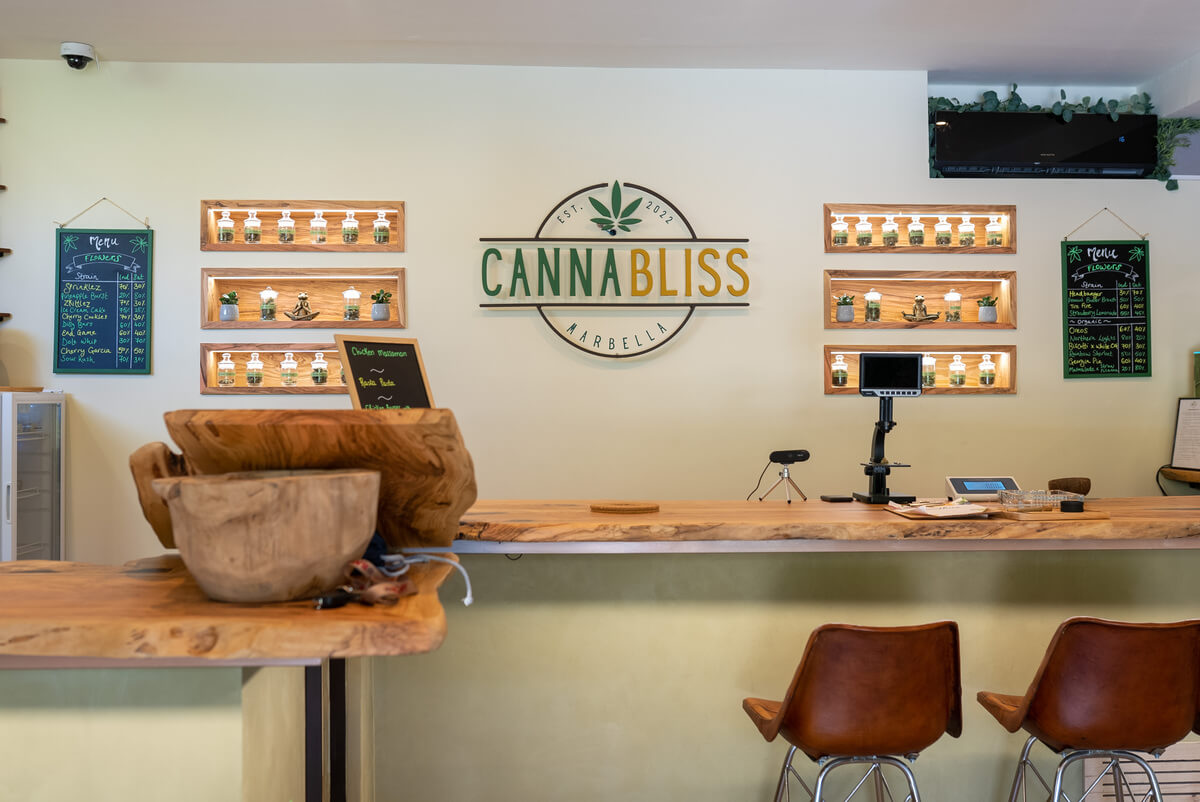 Mouth-watering muscle-building meals courtesy of Cannabliss
Fortune flavors the fit with these classic dishes served poolside at Cannabliss. We can't get enough of them, and neither will you.!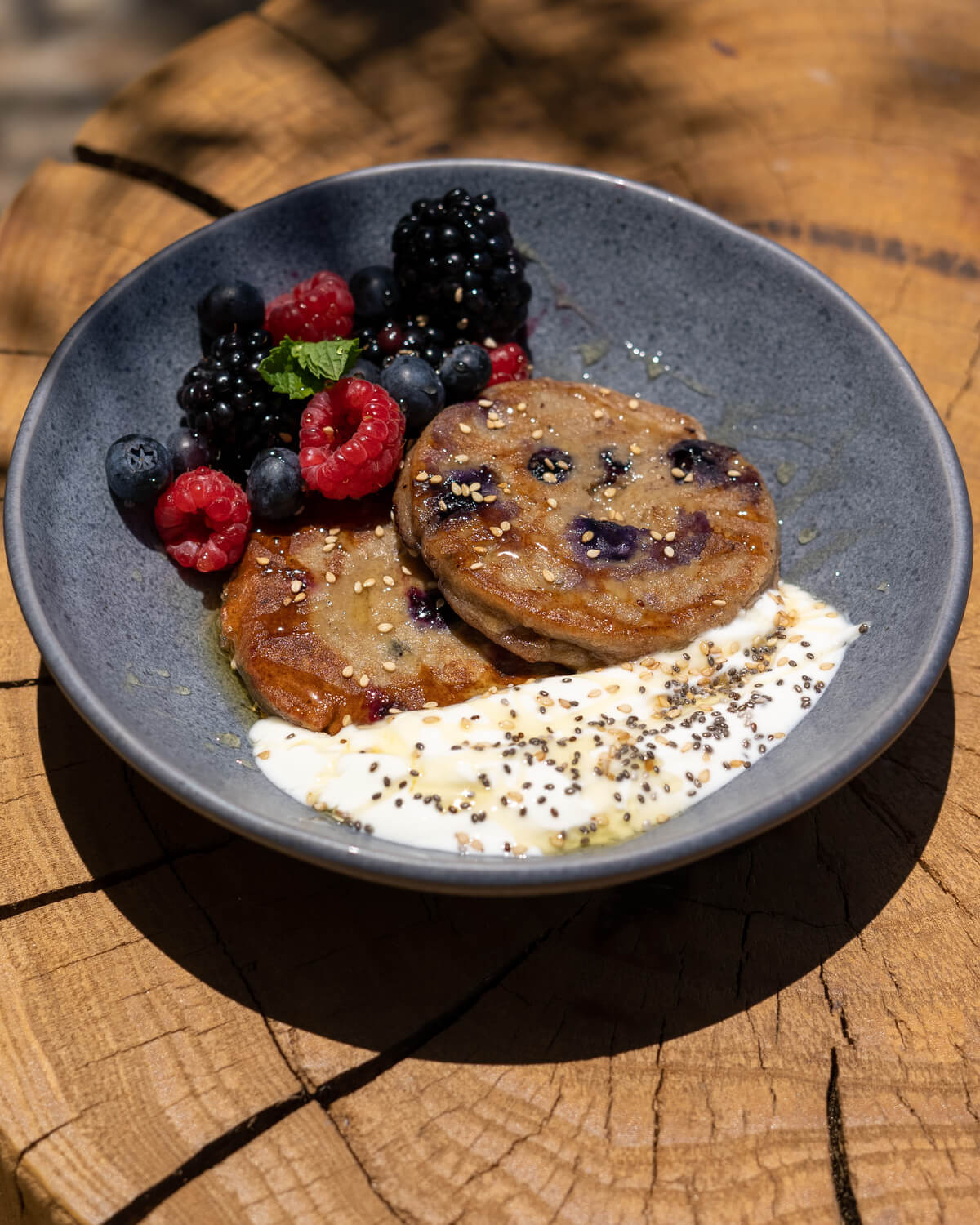 Blueberry and Banana Oat Pancakes
Serves: 4
Kcals: 302 | Carbs: 46g | Protein: 9g | Fat: 10g
Ingredients
1.75 oz blueberries
2 ripe bananas
2 eggs
7 oz oats
1 tsp baking soda
1⁄4 tsp salt
Pinch of cinnamon
Coconut oil, for frying
Method
Blend all of the ingredients except for the blueberries together in a food processor, adding a splash of water if required.
Add the blueberries and fold them through the mix.
Fry in batches in the coconut oil.
Serve with mixed berries, yogurt, chia seeds and honey.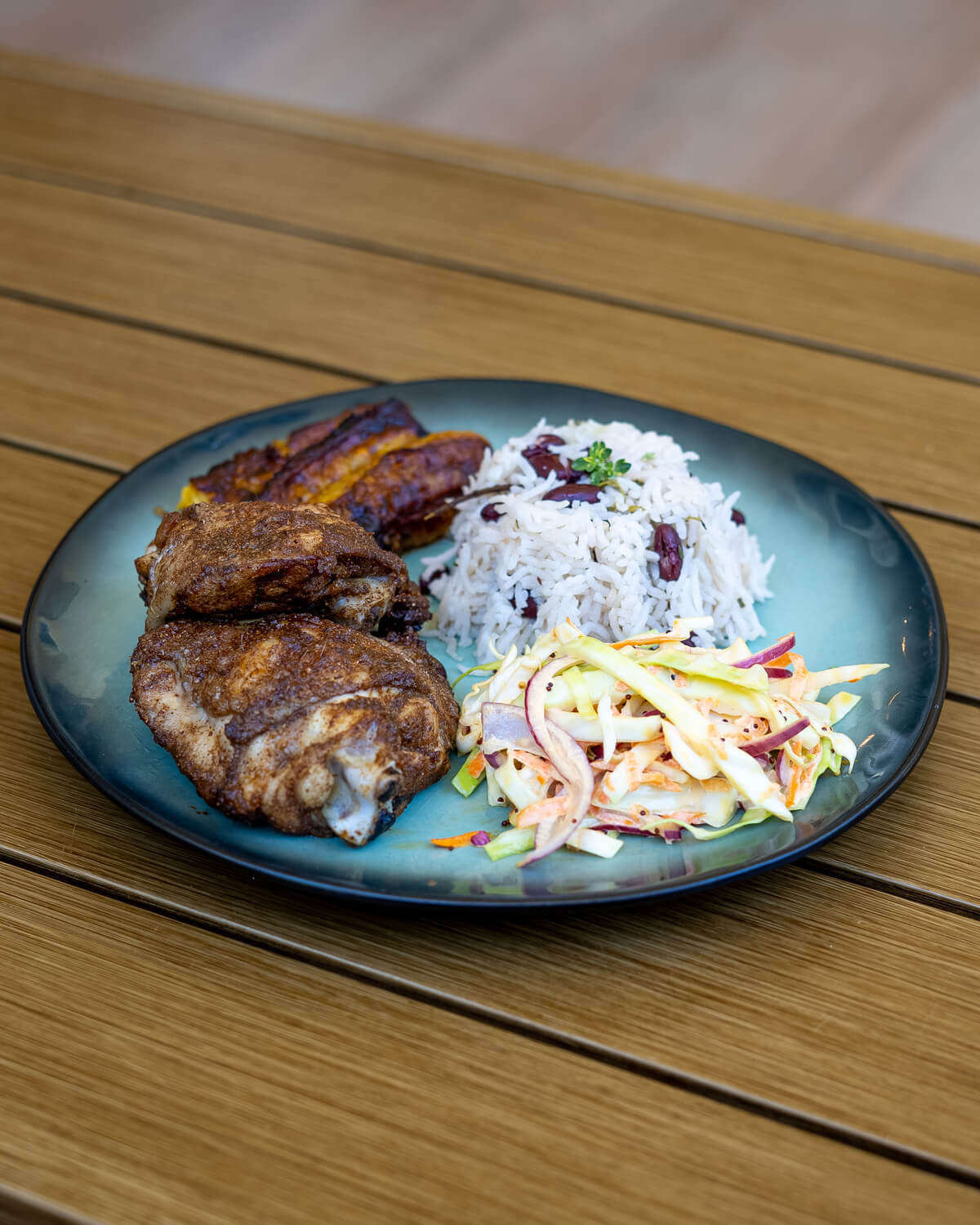 Jamaican Jerk Chicken
Serve with rice and peas, coleslaw, and fried plantain
Serves: 4
Kcals: 596 | Carbs: 8g | Protein: 63g | Fat: 36g
Ingredients
1 medium onion
1 scotch bonnet chili
2 scallions
2 cloves of garlic
1 thumb sized piece of ginger
2 tbsp Jamaican jerk seasoning powder
2 tsp all-purpose seasoning powder
3 sprigs fresh thyme
1 tbsp soy sauce
8 chicken legs or thighs
Method
Blend together the marinade ingredients in a food processor.
Cover the chicken with the marinade and leave to mature for at least one hour or overnight.
Cook chicken in the oven at 375°F for 30-40 minutes, or for an even better flavor, whack on the barbecue!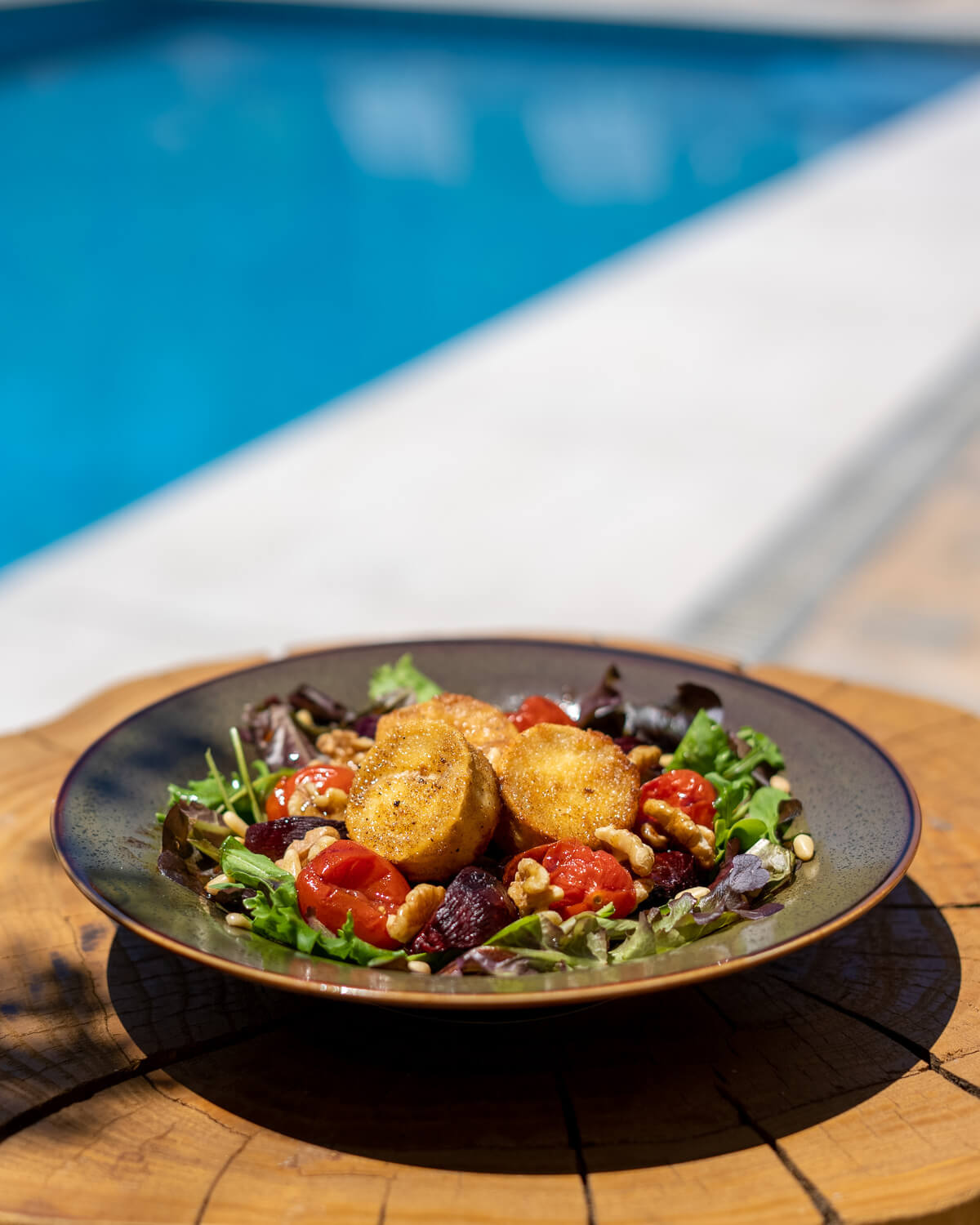 Warm Goat's Cheese Salad with Roasted Beets and Cherry Tomatoes
Serves: 2
Kcals: 763 | Carbs: 41g | Protein: 23g | Fat: 56g
INGREDIENTS
6.3 oz goat's cheese, sliced
1 egg
1.75 oz breadcrumbs
Baby leaf salad leaves
12 roasted cherry tomatoes
1 large beet
2 large caramelized onions
Handful of pine nuts and walnuts
Olive oil
Balsamic vinegar
Salt and pepper
Method
Place the beetroot and cherry tomatoes on a baking tray and roast for 35-45 mins at 350°F until tender.
Crack the egg in a bowl, dip the goat's cheese into the egg and then roll it in the breadcrumbs. Repeat this process.
Fry the goat's cheese in olive oil until golden.
Place the salad leaves in a serving bowl and dress with the beet, tomatoes, onions, and nuts.
Top with the warm cheese and drizzle with olive oil and balsamic vinegar.
Season with salt and pepper to serve.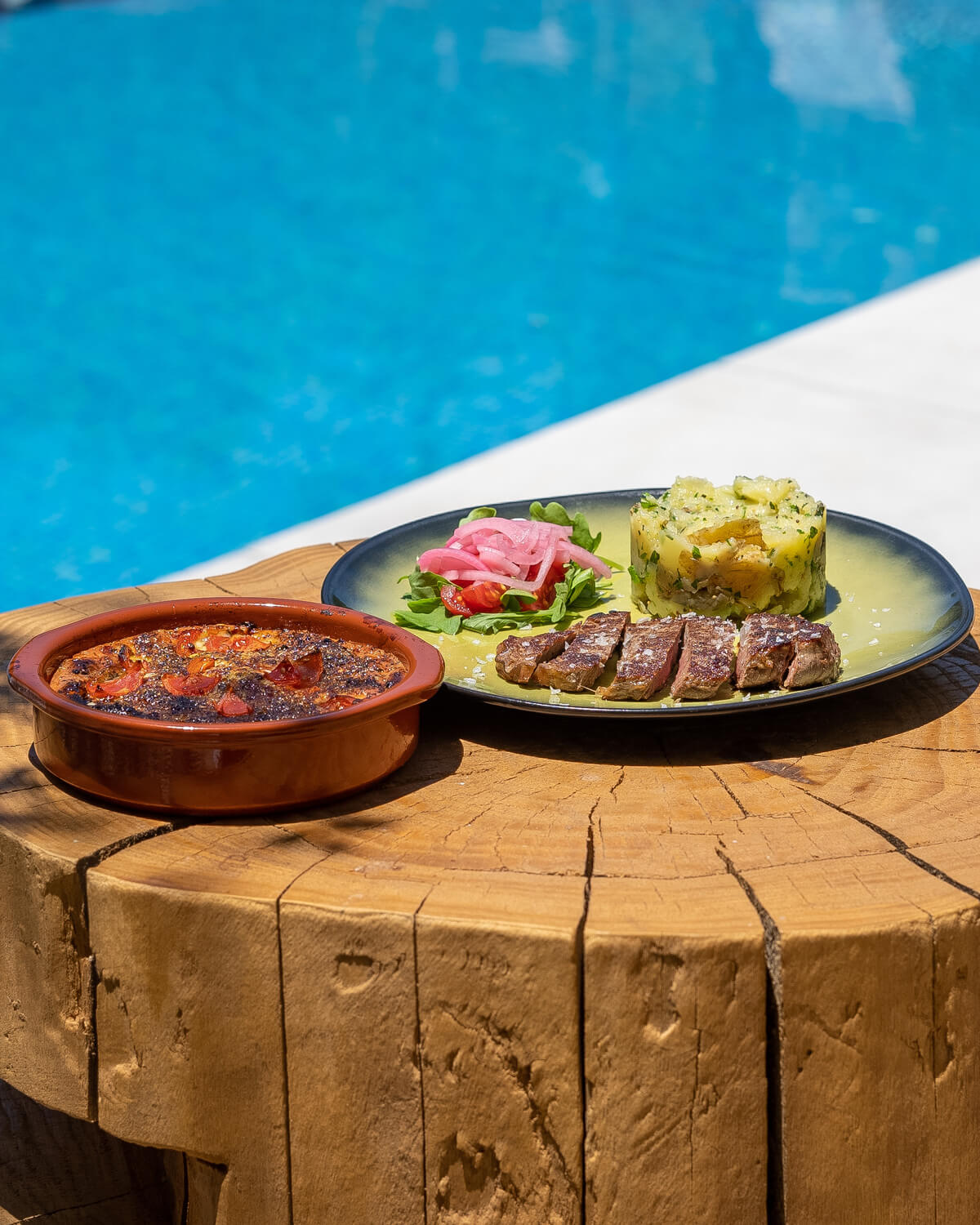 Fillet Steak with Herb Buttered New Potatoes and Provoleta
Serves: 2
Kcals: 814 | Carbs: 20g | Protein: 77g | Fat: 47g
Ingredients
2 fillet steaks
7 oz baby new potatoes
Handful of fresh mint and parsley
1 knob of butter
9 oz provoleta cheese
4 cherry tomatoes, quartered
2 tbsp caramelized onion
1 pinch of aji spice mix
1 pinch of oregano
Baby leaf salad to serve
Method
Bring the steak to room temperature.
Boil the potatoes. Once cooked, add the butter and herbs then crush the potatoes with a fork and set aside.
Cook the steak in a skillet to your liking, leaving to rest before serving.
Add the caramelized onion to a terracotta dish.
Place the provoleta on top of the onions and then place the tomatoes on top of the cheese.
Sprinkle with aji and oregano and season with salt and pepper.
Cook under a medium broil until golden brown and the cheese has melted.
Serve with the steak, potatoes, and baby leaf salad.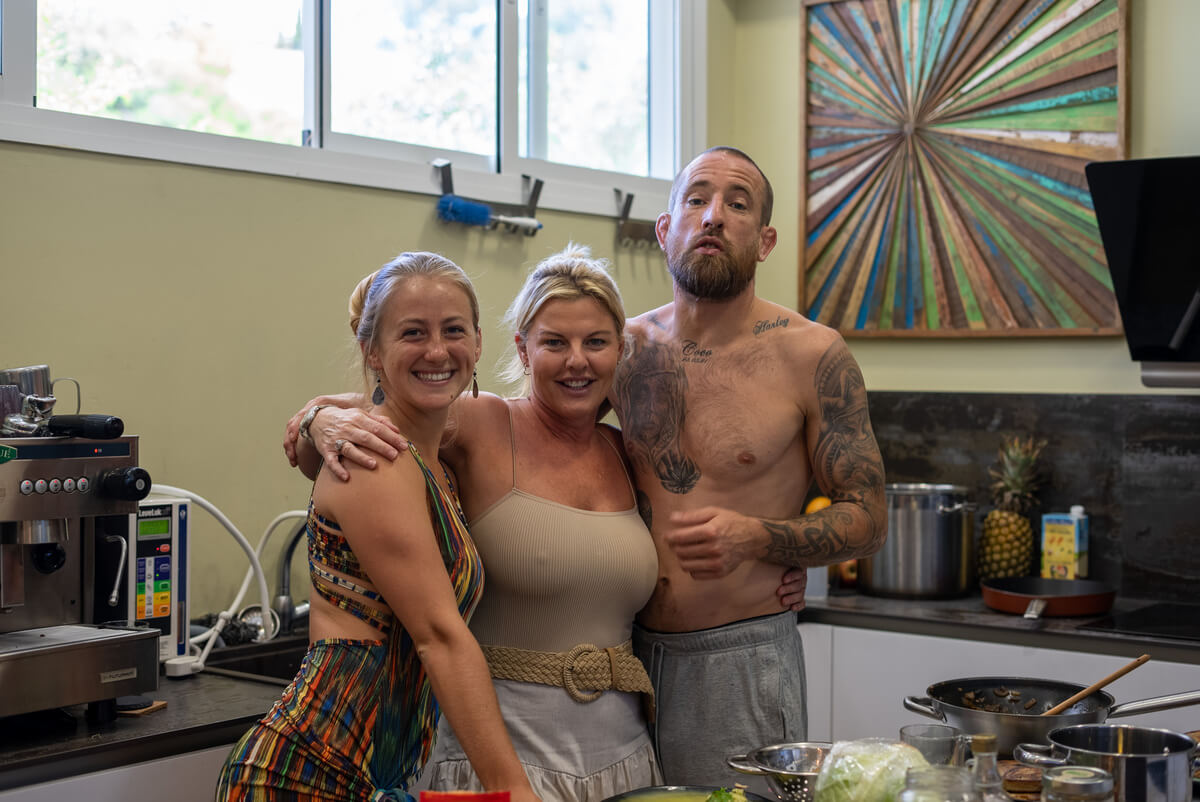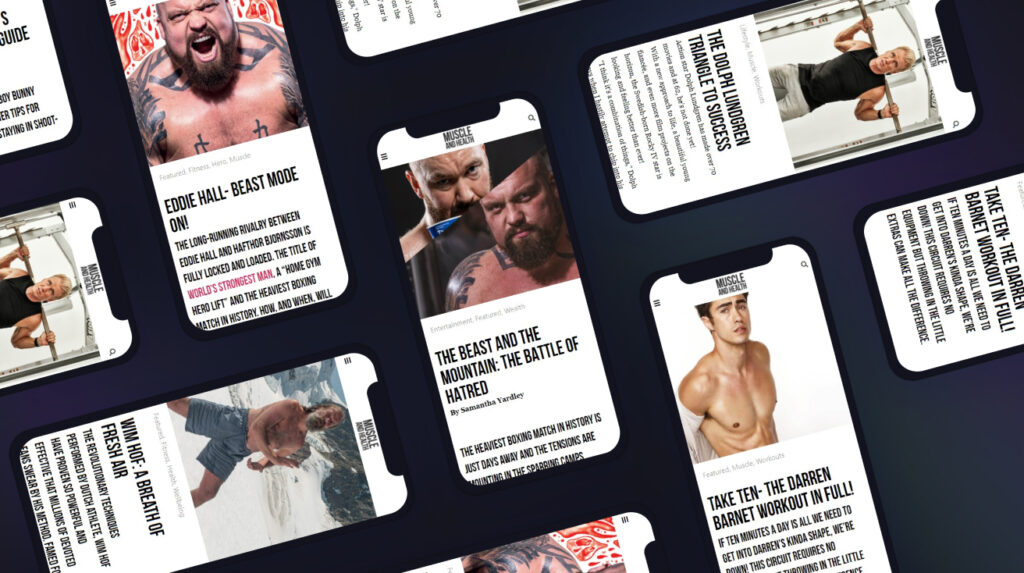 get all the latest mucle, health and wealth news delivered straight to your inbox