By Jack Franks
Apple's CEO Tim Cook —along with a range of guests—introduced four new smartphones from the company's campus in Cupertino, California, including an upgraded version of the iPhone 15 Pro, while also revealing the Apple Watch Series 9, Ultra 2 smartwatch and a new version of its AirPods Pro wireless earbuds.
The most significant announcement surrounded the abandonment of the lightning standard charging port in place of a USB-C option—a decision to comply with EU rules and the first time Apple has altered its connector since 2012.
Muscle and Health dissects Apple's 'Wonderlust' launch event to pick out the essential details, price points, release dates, and nuggets of crucial information before you rush out and get stuck in a queue for two days outside your local Apple store.
The iPhone 15 Family 
iPhone 15, iPhone 15 Plus, iPhone 15 Pro, iPhone 15 Pro Max
First, the iPhone 15 Pro and iPhone 15 Pro Max have undergone some slimming down thanks to a fancy-schmancy titanium casing. Tim Cook has had his mobiles on a strict diet since the release of the iPhone 14.
These premium models also boast a 48-megapixel primary camera with a larger sensor, plus a telephoto lens that lets you zoom in up to five times on the iPhone 15 Pro Max. And as if that wasn't enough, these new Pro models have contoured edges and a customizable Action button that can do everything from taking a voice memo to writing a note.
Now, onto the basic iPhone 15 models. They may have fewer fancy features, but they have some cool updates. There's updated image stabilization for taking epic pictures and videos, 2x optimization, and superior low-light performance for portraits.
Plus, they now have the 'Dynamic Island' tool, a space that consolidates alerts, notifications, and controls without the pesky notch on the iPhone 14 Pro.
As if all that wasn't enough, the iPhone 15 lineup also includes an Ultra-Wideband chip that unlocks many innovative new features, like making it easier to find friends in crowded places.
Add some color to your life with the five vibrant shades to choose from white, black, pink, green, and yellow. And remember, you can pick from two sizes: a 6.1-inch screen for the iPhone 15 or an even bigger 6.7-inch screen for the iPhone 15 Pro. 
FYI: The iPhone 15 models will be available for pre-order on Friday and for sale in stores on Friday, September 22.
What's new with the iPhone 15 range?
Nothing revolutionary, but there are some changes worth highlighting. One notable addition is the introduction of USB-C, making a single charger for multiple Apple devices more convenient. Say goodbye to the struggle of juggling multiple chargers.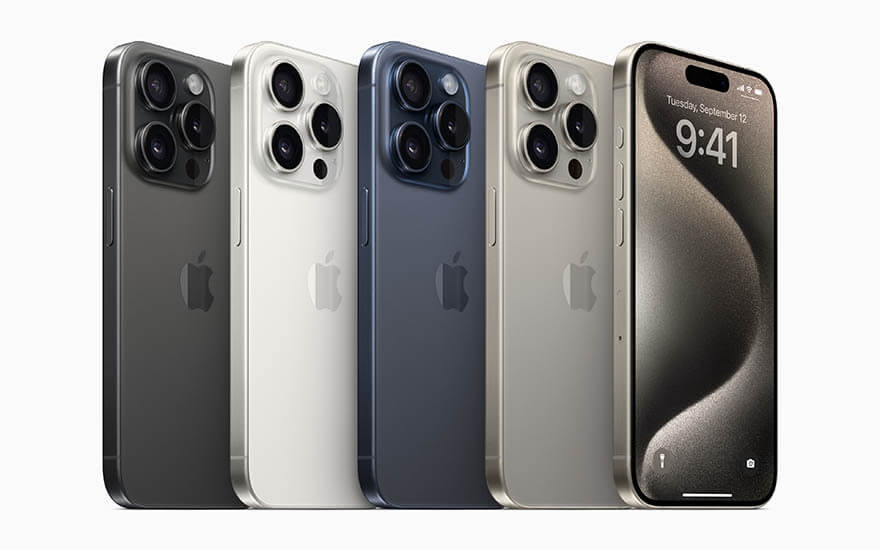 But that's not all. The Dynamic Island, previously limited to the Pro handsets, is now available on all four models of the iPhone. Not only that, but its capabilities have been expanded, providing users with even more functionality.
But, the most intriguing upgrade lies in the realm of reverse charging. Now, you can charge your Apple Watch or 2nd-gen AirPods Pro by plugging them into your iPhone. 
Beyond an array of design enhancements and the lightning-fast A17 Pro chip. The Pro models shine with incredible photography features, allowing you to capture breathtaking moments and unleash your creativity with these cutting-edge additions.
Plus, it's worth noting Apple's commitment to the environment. All four iPhone 15 handsets incorporate a more significant amount of recycled materials compared to previous generations.
The standard models proudly boast "100% recycled cobalt in the battery and 100% recycled copper in the main logic board, copper wire in the Taptic Engine, and copper foil in the inductive charger in MagSafe."
Significant strides have been made in reducing the environmental impact of aluminum, gold, and rare earth materials. Not to be outdone, the Pro models showcase two remarkable milestones for Apple: a "100% recycled aluminum substructure" and the use of "100% recycled cobalt in the battery," setting new benchmarks in sustainability.
iPhone 15 Prices
So, the price. There is good news: Apple opted not to raise prices for the iPhone 15 roster to incentivize users to upgrade.
Let's take a look at the complete price list below:
iPhone 15
128GB: $799 / £799 / AU$1,499
256GB: $899 / £899 / AU$1,699
512GB: $1,099 / £1,099 / AU$2,049
iPhone 15 Plus
128GB: $899 / £899 / AU$1,649
256GB: $999 / £999 / AU$1,849
512GB: $1,199 / £1,199 / AU$2,199
iPhone 15 Pro
128GB: $999 / £999 / AU$1,849
256GB: $1,099 / £1,099 / AU$2,049
512GB: $1,299 / £1,299 / AU$2,399
1TB: $1,499 / £1,499 / AU$2,749
iPhone 15 Pro Max
256GB: $1,199 / £1,199 / AU$2,199
512GB: $1,399 / £1,399 / AU$2,549
1TB: $1,599 / £1,599 / AU$2,899
A charging revolution (again)
The iPhone 15 models are breaking free from Apple's long-standing Lightning charging cable and embracing the USB-C revolution. After an 11-year run of the Lightning cable, it's time to bid farewell and welcome the USB-C era with open arms. This transition brings some exciting perks.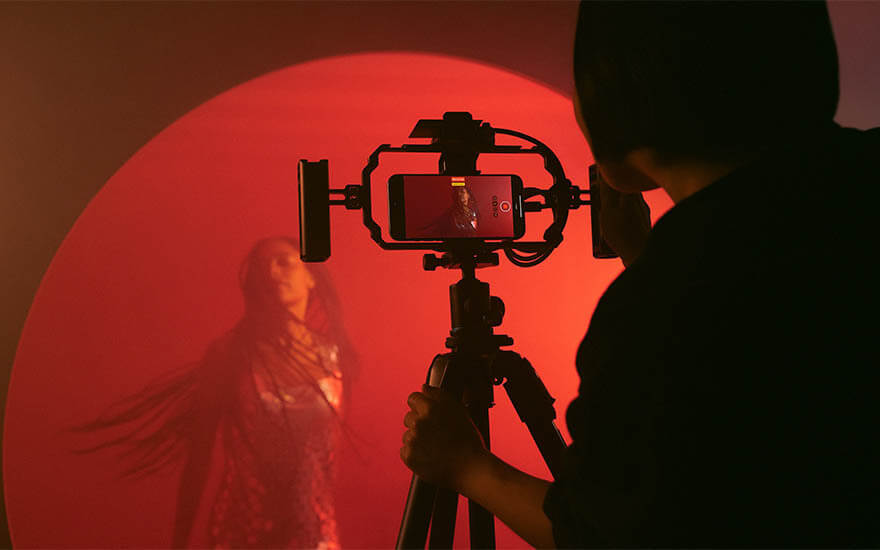 Picture this: no more frantic searches for different chargers for each device. With the iPhone 15 models, you can now use the same USB-C charger to power your iPhones, iPads, and Mac computers. One charger to rule them all.
Apple has cranked up the speed factor on these new models. Equipping the iPhone 15 Pro with a dedicated USB-C controller, they've achieved transfer speeds up to 20 times faster than the ancient USB-2 technology. 
The European Union (EU), always at the forefront of innovation, voted to require support for USB-C charging in smartphones, tablets, cameras, speakers, and other small devices by 2024. The goal? Simplify our lives, reduce clutter, and allow us to mix and match machines and chargers from different manufacturers.
Apple will also sell a $29 USB-C Lightning adapter, which allows users to connect existing Lightning accessories to a USB-C-enabled iPhone or iPad for charging or data sharing. It's the perfect solution for those who want to avoid bidding farewell to their favorite accessories.
A new generation of Apple Watches 
The Apple Watch Series 9 packs a serious punch with its in-house silicon chip and ultrawideband connectivity. This sleek tech lets you log health data with just your voice. No more messing around with buttons or screens—just shout it out.
Apple is turning up the cool factor with the 'name drop' feature. Need to share your contact info? Just touch another Apple Watch, and it's like a digital high-five that swaps contact details. And who needs a flashlight when your watch automatically brightens the display when you raise your wrist? It's like having your very own wrist lamp. Illuminating stuff.
The Series 9 comes in a range of eye-catching shades, from pink to navy, red to gold, silver to graphite. Apple knows that style matters as much as substance, so they've covered you on both fronts. 
Apple also showcased the second edition of its rugged Ultra smartwatch line. With the updated S9 custom chip and a new UWB chip, this watch is ready to take tracking to the next level. More information on the display means you'll have all the stats and metrics you could ever dream of or imagine.
The Apple Watch Series 9 starts at $399, while the Ultra is priced at $799. 
You can place your orders today, and come September 22, they'll be ready to set up camp on your wrist.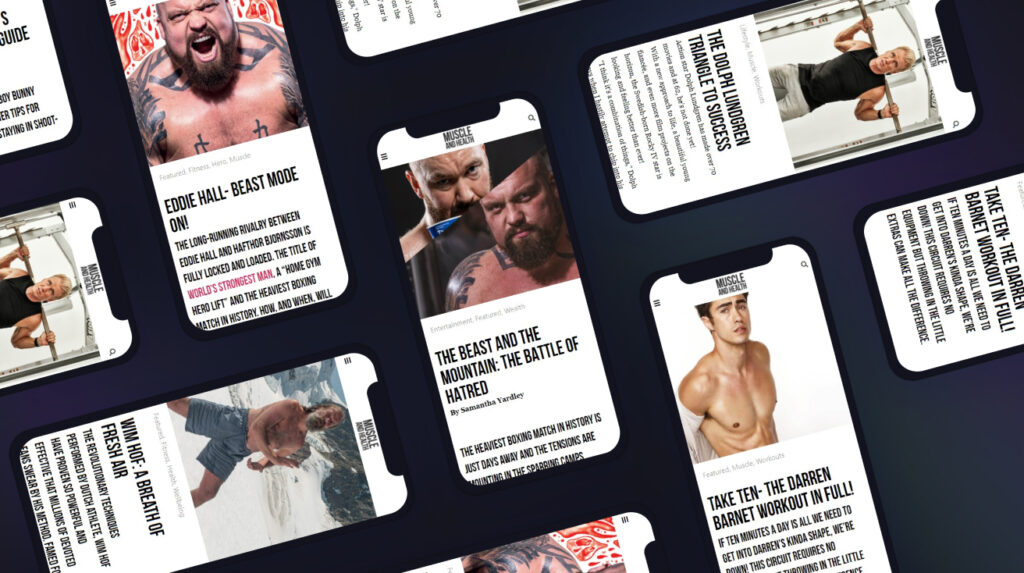 get all the latest mucle, health and wealth news delivered straight to your inbox