By Danni Levy
Online life as an avatar is now just a mouse click away. And it's a step in the right direction for society, says Maura Welch.
I've just been introduced to IMVU, a social interaction platform that requires me to set up my profile and create an avatar, before finding my way around a never-ending world of 3D chatrooms, all created by the users themselves.
Home to over 200,000 active creators and 1 million daily active users, VP of marketing Maura explains why 'creativity is the new currency'.
"The IMVU platform enables its users to leverage studio tools that create seriously realistic avatars for free," she explains.
"IMVU is designed to foster social presence and help users to develop real and authentic connections. Yes, there is a gaming element to the platform, but that is secondary to its primary purpose, which is to facilitate authentic human interaction in real-time. There's nothing 'fake' about it at all. There are no bots. You decide how you look, how you dress and how and where you interact."
"The IMVU Metaverse is offering a chance to create a world that is inclusive, ethical and accessible"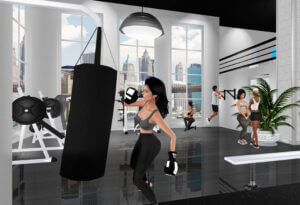 CEO Daren Tsui goes a stage further, detailing how the virtual world has the potential to erase the flaws of society and allow us to start afresh.
"The IMVU metaverse is offering a chance to create a world that is inclusive, ethical and accessible," he says. "Think about creating a new online society but doing it right from day one."
"Creators can make money from their designs, but that's not the most important thing to most," says Maura.
"Creativity is the new status symbol," she says. "Our talented pool of creators want to be recognized for their designs. Yes, they can earn money on the platform, but we're seeing a new wave of talent emerging that's being picked up by high-end brands.
We've seen outfits being taken from IMVU and paraded on the catwalk at fashion shows as physical outfits. The metaverse is a powerful curation tool that allows self-expression to flourish, regardless of age, race, gender or background."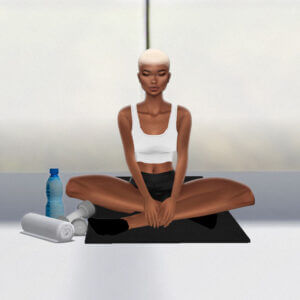 88% of global consumers believe tech can make the world a better place, and 78% agree it can help create a more equitable society, according to a July 2021 survey by Wunderman Thompson Data published in the Into the Metaverse report.
Eager to explore it for myself, I embarked on a guided tour of a state-of-the-art gym within the IMVU platform. I wished I could look like the avatar in my online life for real, or at least do the splits like her! Was I impressed with the technology? Absolutely! Would I make friends around the world in a virtual chat room? That remains to be seen, but with corporates taking a seat in the meta-boardroom, we'd all benefit from opening our minds to the possibility of a VR world.
"We've seen outfits being  taken from IMVU and paraded on the catwalk at fashion shows as physical outfits"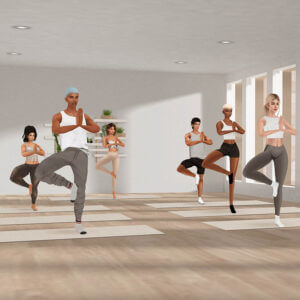 Who do you want to be in you online life? Try imvufor free at imvu.com
Maura Welch is VP marketing for Together Labs. Prior to joining Together Labs, Maura directed and led marketing efforts and campaigns at TripAdvisor and was on the founding team for WeeWorld, a top 10 youth site and early social metaverse platform.
Maura is passionate about mission-driven business practices that strengthen community and connectedness.
Digital assets created by multiple IMVU creators including: @iNikol, @baller, @thelastone87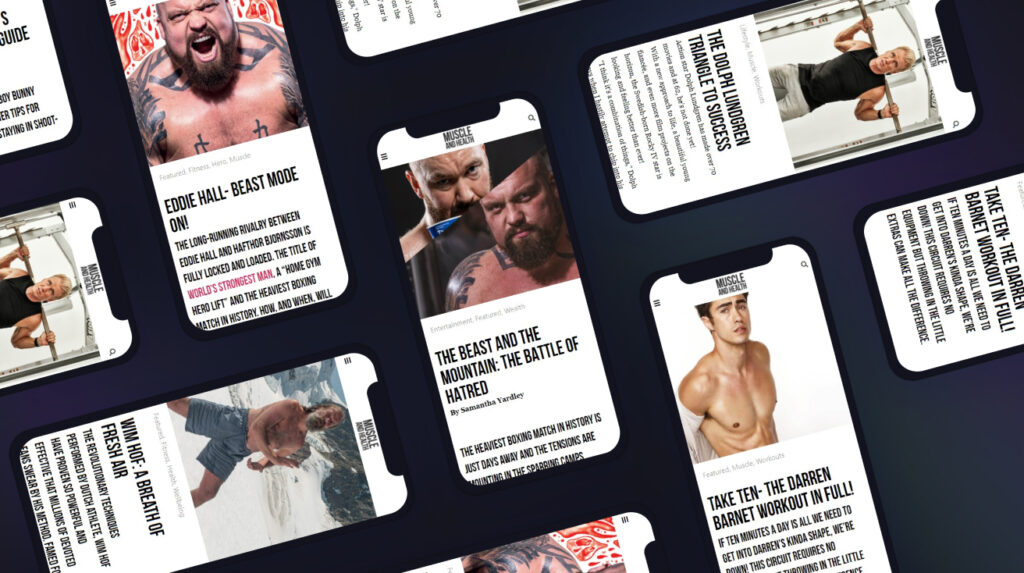 get all the latest mucle, health and wealth news delivered straight to your inbox