Author: Darren Croft
Winter workouts aren't always the most appealing idea. And the icy cold temperatures can make the temptation to hibernate inside in front of the telly overwhelming. 
The winter weather is here, and all your plans to go running, hike and participate in other outdoor activities to get you super-fit are suddenly being cast into doubt. The temperature is dropping outside, and the motivation you had is getting colder too.
But if you've fitness goals, sacking off training for the entire winter is not an option. 
So, how can we keep you warm if you're running/hill sprints/whatever other workout you are doing? 
Here are some great ideas for wrapping up and getting on top of your winter game. We assess some of the best winter thermal workout gear. Forget the winter blues; get up, get out and get it done!
Cost: $55
View this post on Instagram
Meet your new outdoor best friend. When you wear this one outside, you'll wonder why you ever worried about training in the cold. 
It's a comfortable fit; it's great for retaining body heat. If you wear this with a waterproof on top, you'll be ready for whatever the weather throws. 
Perfect for running, hiking or any outdoor activity which requires plenty of movement. Great at odor control and absorbing your sweat. A quality item for outdoor workouts that won't burn a hole in your pocket.
Cost: $50
A quality water-resistant top that will keep you dry. The material is highly durable and should last long, even if you exercise daily. It's very flexible and will cope with most outdoor activities and whatever the weather throws. 
It's the perfect running top as it will keep your body temperature warm, while the breathable fabric means your body will get plenty of air. This multi-purpose top should keep the wind-chill factor down to a minimum during the colder, breezy months.
Cost: $130
View this post on Instagram

Made from 80% merino wool, this is one of the premium tops on our list. It's one of those tops that feels better the more you wear it. 
Great for breathability and sweat-wicking, which is exactly what you need with the changes in temperatures you expect when getting the heart rate up outdoors. 
This quality top will last long and become a firm favorite in your winter workout wardrobe.
Cost: $105
This versatile shirt will get you there whether you're cycling, skiing or hiking. Made from breathable 100% merino wool jersey, this is one of the market's most popular winter base layer tops. 
The best part is, it isn't the most expensive. It's a comfy fit and keeps your body at a suitable temperature throughout the toughest of outdoor sessions. 
Worth a look.
Cost: $65
Even in the coldest conditions, the Cotopaxi Liso Top has got you covered. It's a highly durable, synthetic top and the stretchy polyester/spandex blend makes it incredibly comfortable to wear. 
The long sleeves are great for additional coverage, and there are thumb holes to keep it all in place. It's a great top for wearing out, and the freedom of movement is excellent—one of the better value, quality base layers. Warm, soft, comfy and flexible; it ticks all the boxes. It also has embedded odor-control technology in the fabric to get in more wear before washing. 
Cost: $55
View this post on Instagram

This is another excellent value top that should last you a long time. It's made from 100% recycled polyester and is another superb choice. 
It will help you to stay warm in the cold weather and give you enough freedom of movement for the most rigorous workouts. 
Not surprisingly, this top is highly popular with winter runners as it allows you to go at a pace while keeping your body temperature steady. It has the breathability to ensure you don't feel too warm.
Cost: $45
Helly Hansen has a good reputation with insulated base layers, and this is one of the most popular and stylish choices in their line of clothing. 
It keeps you warm as you move and doesn't make you uncomfortable at any stage. This means there are no annoying clothing adjustment distractions, which lets you fully concentrate on your workout.
It has lightweight thermal insulation and flatlock seams for maximum comfort. There are plenty of color and size options available. Possibly the best cold-weather running gear.
Cost: $140
And you can't forget about keeping your legs warm in the cold. 
Whether running, climbing, cycling or just moving about a lot over the winter, these cold-weather base layer bottoms will make you proud. 
These quality leggings feature zoned ventilation panels for active temperature regulation and ample breathability. There seem to be no chaffing issues over long distances, which is a huge plus. The kind of winter workout clothes you'll be excited to wear no matter the weather.
Ready to hit the ground running in the cold weather?
Your body will thank you for all your work in the Winter when the summer hits. 
So don't be afraid to get out there with these base layers and keep warm even in the cold. 
Related Articles
Get Comfortable Being Uncomfortable
The Warm-up: An Essential Part of Your Run or Just a Waste of Energy?
An Expert's Guide to Working Out Safely in A Heatwave
Summer Season Sweat On: Top Tips on How to Work Out Safely in The Heat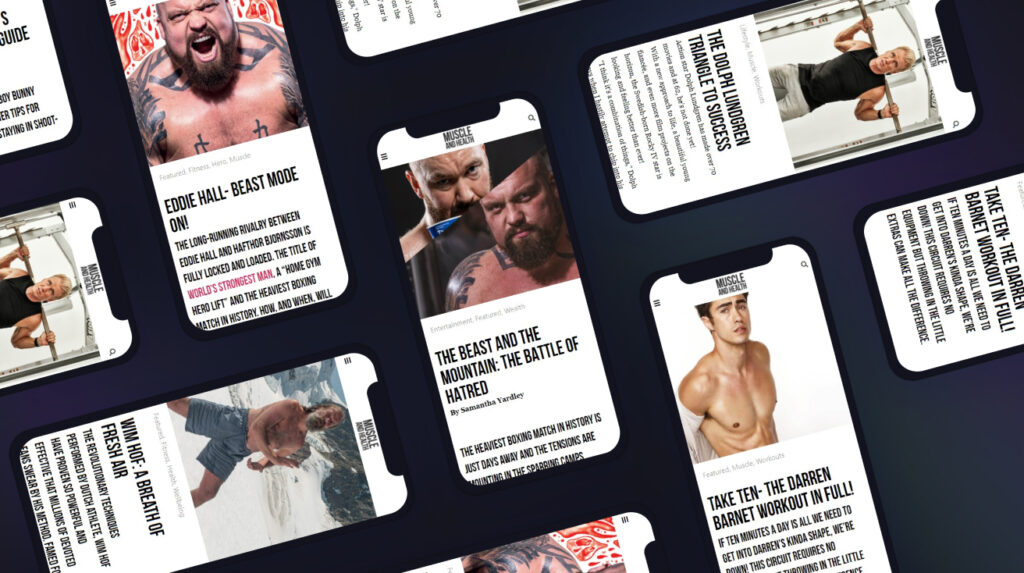 get all the latest mucle, health and wealth news delivered straight to your inbox