Champneys isn't your average wellness spa, in fact far from it. Founded on the philosophy that health, beauty, and well-being should marry together – their pioneering concepts have inspired generations.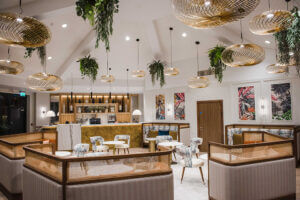 Spa trends have been and gone, but the Champneys way has always been committed to encouraging wellness throughout its long reign as the leading destination spa.
There are five Champneys health resorts in the UK with health and fitness at the top of their agenda and now their hotly anticipated first spa in the north of England – Mottram Hall.
First opening its doors in 1940 and situated in the idyllic village of Mottram St Andrew, the Grade II listed Georgian estate is the perfect location for a UK staycation.
The luxury hotel is nestled within 270 acres of immaculately landscaped gardens, complete with an 18-hole championship golf course should you fancy a round.
Recently a cool $19.4 million was invested by Champneys to modernize the Cheshire estate whilst retaining the building's original charm. Ten million alone has been spent on the 33,000 square ft spa with state-of-the-art facilities including thermal experiences and poolside private cabanas with space for up to six people.
The new facilities include a 20m swimming pool, steam rooms, and saunas to detoxify and revitalize, along with a Brechel Sauna, cold rooms, experience showers, and an organic sauna. There are also 15 plush treatment rooms and a beauty lounge which offers manicure and pedicures as well as the UK's first Champneys barbershop.
The 18th-century Georgian country house hotel is home to 120 bedrooms with equally opulent decor. Superior rooms have beautiful lakeside views, while feature double rooms have their own private outdoor patio area. Luxury dining is always an option as the renowned Carrington Grill restaurant has garnered an AA Rosette for Culinary Excellence. Seasonal menus focus on traditional English dishes tempered with a European twist.
The Cheshire social scene wouldn't be the same without the famous Mottram Hall afternoon tea, it runs from 12 pm to 4 pm every day of the week and offers indulgent cakes, freshly cut finger sandwiches, and scones smothered in jam and clotted cream.
Vacations from $244pp (Moment of Calm Spa Break)
mottramhall.com
CLINIQUE LA PRAIRIE
Famed for its award-winning innovation and luxury Swiss hospitality, Clinique La Prairie is BASED ON THE HEART OF THE SWISS RIVIERA.
Thanks to ongoing scientific research, CLP is regarded as a leading light in preventative medicine due to its unique Revitalization program, designed to promote vitality, enhance the immune system and slow down the aging process. The luxury spa and wellness destination has introduced new five-day Energising Wellness and Immunity Boost programs to its world-renowned repertoire. The limited edition five-day programs Energising Wellness and Immunity Boost, are exclusively available for winter 2020 and spring 2021, with exclusive offers when booking for two.
Immunity Boost
Immunity is front of mind more than ever before with the world's focus on health amid the global pandemic. With the guidance of Clinique La Prairie's qualified health practitioners, this exclusive short-stay program aims to regain vitality and strengthen the body, boosting the immune system.
Prices start from $7,571 or one person or $10,832 or two people.
Energizing Wellness
Enjoy exclusive treatments in the spa plus an IV drip and vitamin complex.
Prices start from $9,767 for one person or $15,912 for two people
BALI; Indonesia
Escape Ritual Space Retreat
If lockdown has made you want to step outside of the everyday and discover the limitless possibilities of the universe, the Space Retreat at Escape Ritual can help you do just that.
Explore your spiritual side through healing experiences, horoscope, palm and tarot readings. Deepen your exploration of movement in space through yoga classes and guided meditation sessions, designed to help you uncover the space in and outside the body.
Go in with an open mind and uncover the endless opportunities that await you!
healthandfitnesstravel.com offers 7 nights at Escape Ritual for $2,251pp. Price includes full board and a wellness program.
INDIA
Ananda in the Himalayas
The impressive Himalayan mountains create a relaxing and refreshing setting to step away from stress and make your health and fitness a priority for the new year.
Jump into the personal training, bootcamp and meditation sessions to give your body a much-needed reboot before letting go with a variety of rejuvenating massages and therapies. Treat yourself to the excitement of rafting or trekking and finish off the fun with an Ananda Rejuvenation poolside dinner by the pool for the ultimate fitness break.
healthandfitnesstravel.com offers 7 nights at Ananda in the Himalayas from $3,280pp or $4,192 for single occupancy.
Price includes full board, a fitness program and return private transfers.
SRI LANKA
Santani Wellness Resort & Spa Sleep
Santani's sleep program is specifically designed to enhance your sleep quality. Set in the rolling green hills of Sri Lanka, guests can indulge in relaxation therapies, meditation and Hatha yoga.
This program aims to relive stresses, resulting in a better night's sleep.
healthandfitnesstravel.com offers 7 nights at Santani Wellness Resort for $2,271pp. Price includes full board and a wellness program.
THAILAND
Thanyapura Triathlon
Reboot and recharge on this enhancing fitness retreat in the expansive forests of southern Thailand. You can reach optimum performance with strenuous workouts and a team of expert instructors and trained therapists, there to provide you with the tools to reach your peak physical and mental health. Consultations will ensure your program is tailored to your individual needs, and group training sessions and muscle relaxing therapies will make sure you start the year feeling healthy, motivated and stronger than ever.
healthandfitnesstravel.com offers 7 nights at Thanyapura Health & Sports Resort from $744pp or $1,106 for single occupancy. Price includes breakfast, a fitness program and return private transfers.
If Champney's wanderlust has you dreaming off a quintessentially British stay, try Cadbury House for a GREAT BRITISH GETAWAY in the heart of the West Country.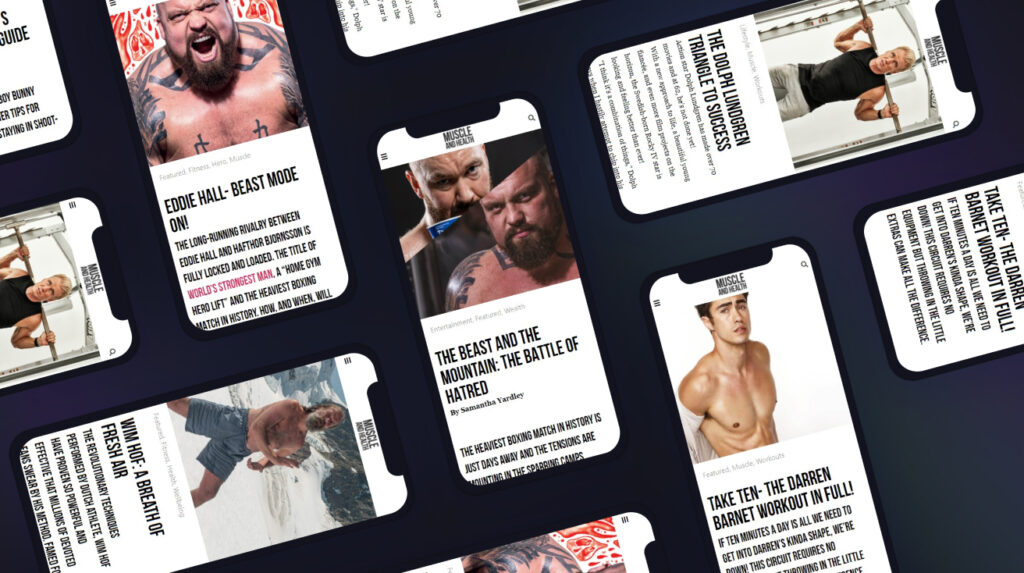 get all the latest mucle, health and wealth news delivered straight to your inbox