Editor's pick makeup brand RCMA is one of Hollywood's best-kept beauty secrets. We reveal the 7-steps to creating a camera-perfect base that will leave everyone asking how you did it!
RCMA
 (The Research Council of Makeup Artists), was created in 1963 by Vincent JR Kehoe, professional makeup artist to some of the most famous actors of the time.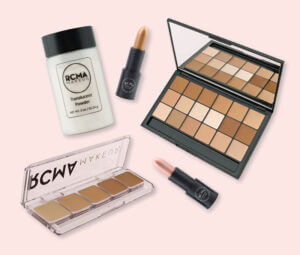 The products were formulated to bring the performance of makeup in line with the accelerating advances in lighting and photography for motion pictures.
What RCMA created at that time has been one of the best-kept secrets in the beauty industry for decades and has stood the test of time by further advancing into the 4k and 3D dimensions of our modern screens and devices.
In 2021, we can all be the stars! Let's get camera-ready!
RCMA products come in many different colors and shades. Achieve light, medium, or full coverage simply by adapting the way you apply the products. Choose from cream or liquid base colors- both offer the same levels of coverage and performance.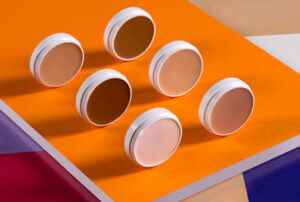 GET 25% OFF ALL RCMA PRODUCTS USING OUR EXCLUSIVE DISCOUNT CODE 'MUSCLEANDHEALTH' AT THE CHECKOUT
1- Apply Foundation
Begin with clean well-toned and moisturized skin then pick a shade that best matches your skin color and apply all over your face with a synthetic brush, makeup sponge, or your fingers! The less product the better, just slowly layer up in the areas you need more coverage! Buff and blend out the foundation until all blemishes are covered. Take your time and really blend it to perfection! Layer up in blemish spots slowly by using a small brush or the tip of a makeup sponge.
2- Choose a Highlight and Contour

Pick a shade a little lighter than your skin type (this is considered a highlight), and a color a little darker than your skin type (this will work as a contour shade). The 5-part palette is great for this process.
3- Apply Highlight and Contour

Use these colors to highlight and contour all the shapes of your face!
To Highlight – Apply the lighter color at the center of your forehead, just under your brow line, down the top of the nose, and above the upper-lip points. Use this color to cover any dark circles under your eyes and feather out onto the high cheekbones as well.
To Contour – Use the darker color to create shadows, just under the cheekbones, jawline and down the sides of your nose and temples. Buff and blend the light and darker foundation colors into your all-over foundation color from step 1. Buff slowly and watch as they combine perfectly for a subtle but effective finish.
Note: RCMA Foundations were made to be blended and mixed, don't be afraid to experiment combining these beautiful colors together.
4- Apply Blush

Using either palette #1 or #2 of the RCMA 5 Part Blush Palettes, pick a color that complements your skin type, then apply to the cheek area of your face and gently/slowly build color to buff and blend into the foundation. You can even use the same brush you used for the above steps!
5- Apply Some Shine (Optional)
Add any of the three shimmery creams from the Illuminating Sticks collection and slowly blend them into the highlight areas of your face and across your eyelids for a beautiful eye shadow prep! Don't overdo it, a little goes a long way!
6- Setting Your Makeup

Take a powder puff or makeup brush and apply the pressed or loose RMCA powder to the whole face, especially anywhere you particularly get oily or sweaty. Let set and brush off the excess. This will lock in your look!
If you want your outfit to be as chic as your new makeup look, you need these MAEYA MUST HAVES in your life!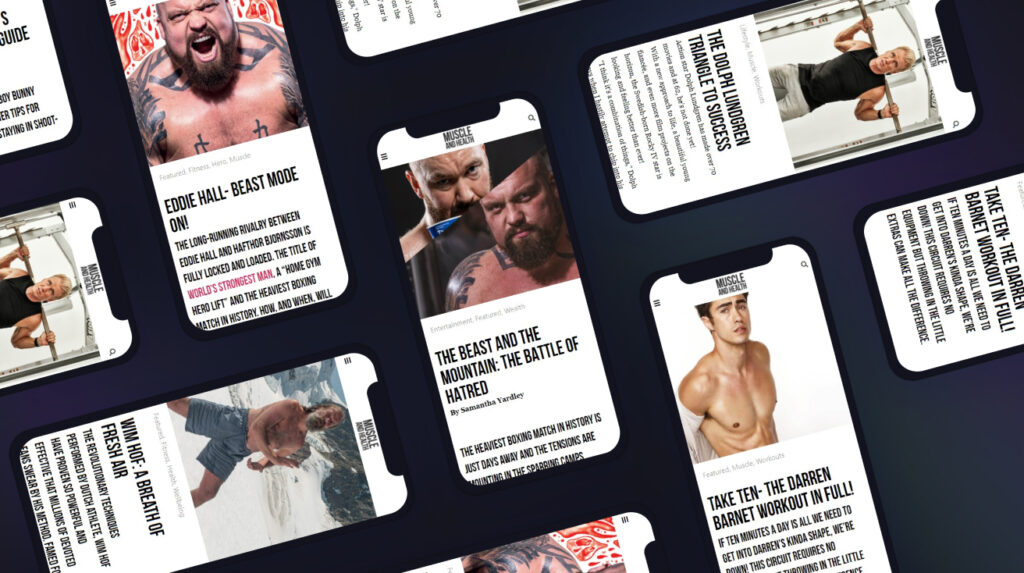 get all the latest mucle, health and wealth news delivered straight to your inbox