By Samantha Yardley
With an acting resume diverse enough to rival any Hollywood veteran, Garfield Wilson exudes talent from every pore! Arguably most known for his provoking role as Jackboot Kaffey in dystopian Netflix-smash Snowpiercer, Garfield Wilson's stardom may soon reach stratospheric levels as he reveals filming earlier this year for a hush-hush Disney blockbuster.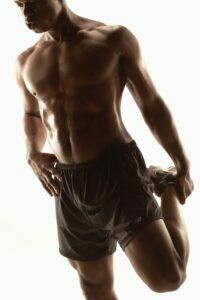 What inspired you to get into acting?
I've been a movie buff from a very young age. My first venture into the acting world was playing the role of Judas in a production of Jesus Christ Superstar. I attribute that role with inspiring me to pursue a career as an actor. 
Snowpiercer is fantastic! It addresses so many underlying themes of class, democracy, the human survival instinct etc. Are there any messages that really hit home on a personal level?
First, thank you! Second, I'm extremely proud to be a part of this show as it's social commentary on race, mixed with social class and the separation of the rich and poor is extremely relevant with what's happened in the last two years throughout the global pandemic.
Can you give us any teasers for the new season?
All I can say is it's like seasons 1 and 2, expect the unexpected! 
How have your other roles compared to filming Kaffey for Snowpiercer? Do you have any standout favorites?
I'm extremely fortunate that I have had the opportunity to play roles that are very diverse. Standout roles that I've played are in: Come to Daddy, Love You to Death, Ivy & Bean, and the big-budget Disney feature film I filmed this year that I can't talk about yet… but stay tuned!
What brings you joy outside of acting?
My children are my soul and I'm overjoyed to be marrying my lady in the next year. My life is full and amazing!
Are there any mindset/ motivational tips you can share to be successful?
Your life journey is yours and yours alone. It's important to surround yourself with those individuals who inspire you and bring positivity to your life. Also, there is success in failure, meaning you've gotta go for it and seek out the opportunities for growth when you don't succeed on your first, second, third or fourth try…. keep going and believe in yourself!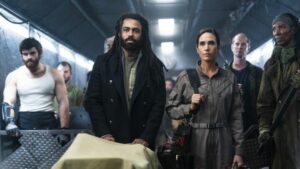 © David Bukach/TNT
How is your work/ life balance?
I'm very happy with my work/life balance today because I didn't have a good handle on it five years ago.
Can you share what your typical day might look like?
Wake up at 4:30 am, workout at 5 am, train clients at 6 am to about 8 am or 10 am and then mix in quality time with my children and my beautiful fiancée and working on scripts for upcoming projects.
How do you stay in such fantastic shape? Do you tweak your physique to suit the requirement of different roles?
It can be a challenge to stay in shape given the busy schedule that I have, but it certainly works to get my workout over and done with first thing in the morning. I certainly don't feel like working out at the end of my day haha!  I'm not the kind of actor who changes my body composition depending on the role. I have ramped up to put on more mass for roles on Altered Carbon and the Disney Feature I just wrapped, but generally I like to stay in good shape all year round.
What exercise do you enjoy and how does your training regimen look?
I really enjoy the old school hypertrophy program but getting older I've incorporated a lot of core stability and flexibility to save my lower back and reduce the risk of injury.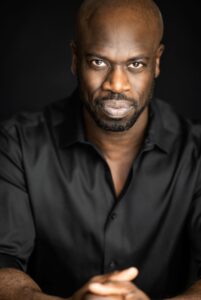 What's your day-to-day diet like?
Breakfast is an egg frittata (with a slice of yam), lunch is usually a protein salad, and dinner might be chicken, rice, and greens.
Favorite cheat meal?
Cheeseburger and fries!!
Interests outside of acting?
I love to sing!
What are your plans for the future?
Continue to grow and progress as an actor to collaborate with artists on some incredible projects!
Thanks for the chat Garfield Wilson! From Snowpiercer to OITNB, Netflix's global domination shows no sign of slowing, catch up on the hilariously tongue-in-cheek interview from Desi Piscatella himself in BRAD WILLIAM HENKE TAKES THE STAND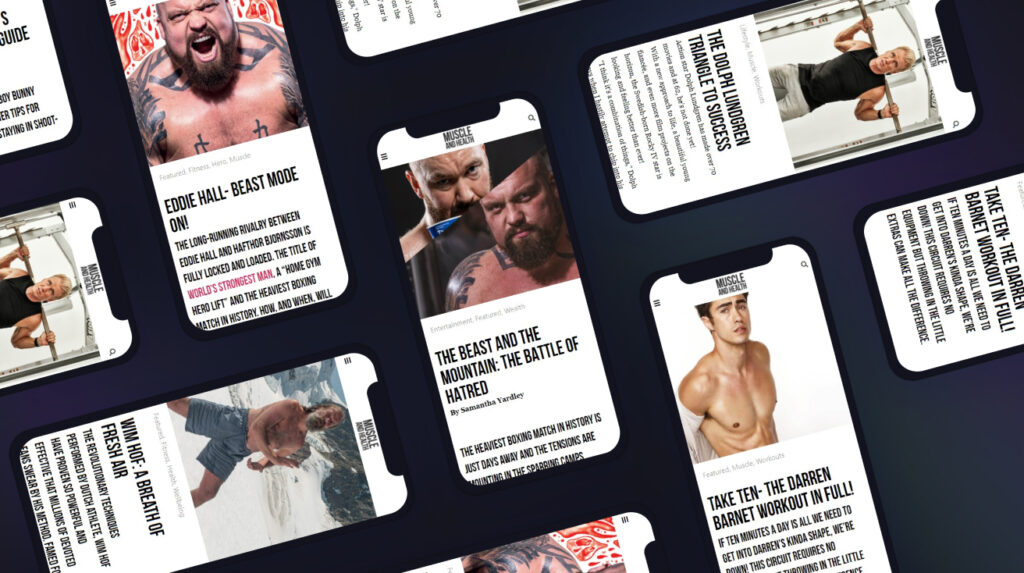 get all the latest mucle, health and wealth news delivered straight to your inbox