By Jack Franks
With less than 24 hours to go before the 46th edition of the World's Strongest Man gets underway, Muscle and Health take a look at what could be in store over the next few days.
The undeniable favorite is current back-to-back title holder Tom Stoltman, who aims to become the first-ever strongman to record a triple coronation of crowns.
He was the first competitor to win back-to-back WSM titles since Brian Shaw won his fourth WSM title in 2016, and only the 10th strongman ever to win multiple WSM titles.
When we spoke to Tom and his brother, Luke, who is also competing in Myrtle Beach, South Carolina, they were both confident of the junior Stoltman brother making history.
Stoltman's path to the top of the podium only saw him win one event in the Final, but he never ranked lower than third across the six events, showcasing a superb level of consistency.
So the question is, can anybody stop the Stoltman dynasty?
Our World's Strongest Man Predictions…
View this post on Instagram

One man to keep a close eye on is Mitchell Hooper, who surpassed the expectations of everyone within the strongman scene to finish 8th in 2022, just one of many exceptional performances during a stellar rookie year.
Hooper, who many believe to be Stoltman's main competitor for the trophy, once ran a marathon in three hours and 24 minutes, so he is on the leaner side. However, his speed across the ground and agility is not to be underestimated.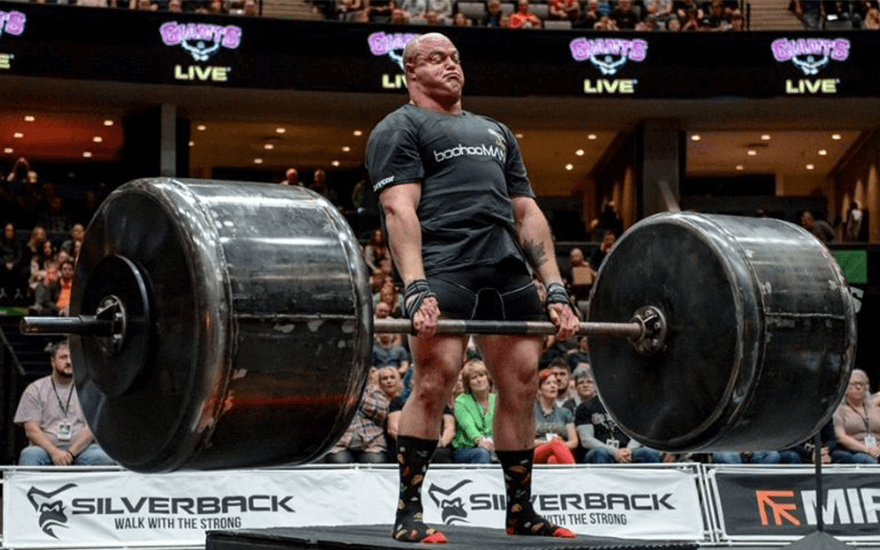 Credit: Barrie 360
"The Moose" – as he is known – was victorious at Arnold's last month, displaying a performance of strategic perfection to clinch the title. He never dropped out of the top three in any of the five events and told Muscle and Health his favorite event in the finals is the Shield Carry.
Ex-strongman champ Laurence Shahlaei, who now coaches Hooper, firmly believes Hooper to be amongst the title contenders while also backing "the Polish Terminator," Mateusz Kieliszkowski, to go one better than his runner-up medals in 2018 and 2019.
The Pole has twice come extremely close to clinching the title, placing second in 2018 and 2019, and after a four-year absence from World's, Kieliszkowski will be making his long-awaited comeback.
Before his prolonged absence due to multiple injuries, including a trauma to his triceps back in 2020, he was expected to win a world title at any moment. Kieliszkowski's second place at this month's Arnold Classic was a major milestone in his comeback. Finishing in second place, four points adrift from Hooper, the Pole won three of the five events. If he can reach the final, with no maximum deadlift on the cards, it's hard to imagine him being anywhere other than in the mix.
This year's title race looks far from a two-horse race, and one man who could well top the podium – he's had plenty of experience doing just that – is the four-time champ, Brian Shaw.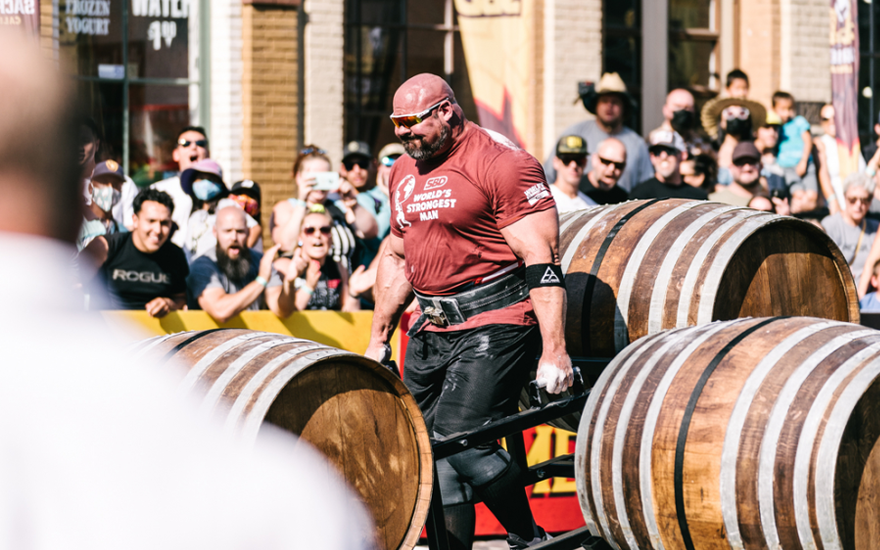 Credit: Denver Post
He would become the oldest-ever winner, at 41, and with a set of events that suit him, Shaw's threat in this year's competition is considerable. Kettlebell Toss, Fingal's Fingers, Giant Dumbbell, Truck Pull and Atlas Stones are all events he has excelled at, and no one can match him for experience and attention to detail in preparation.
A fifth title would match the achievement of Mariusz Pudzianowski, the only man to have won five. Regardless of the outcome, Shaw has let it be known that he intends to retire from World's Strongest Man, and his appearance this year will be his final one.
Shaw's preparation for the competition has been far from ideal, with the strongman icon recently sharing his experiences about a leg infection that nearly put his career into a quietus.
If any man can overcome the odds, it's Shaw.
After taking third in the Giant's Medley in last year's final, Ukraine's Oleksii Novikov took a stranglehold on the contest thanks to three consecutive event wins in the Deadlift, Flintstone Barbell and Bus Pull.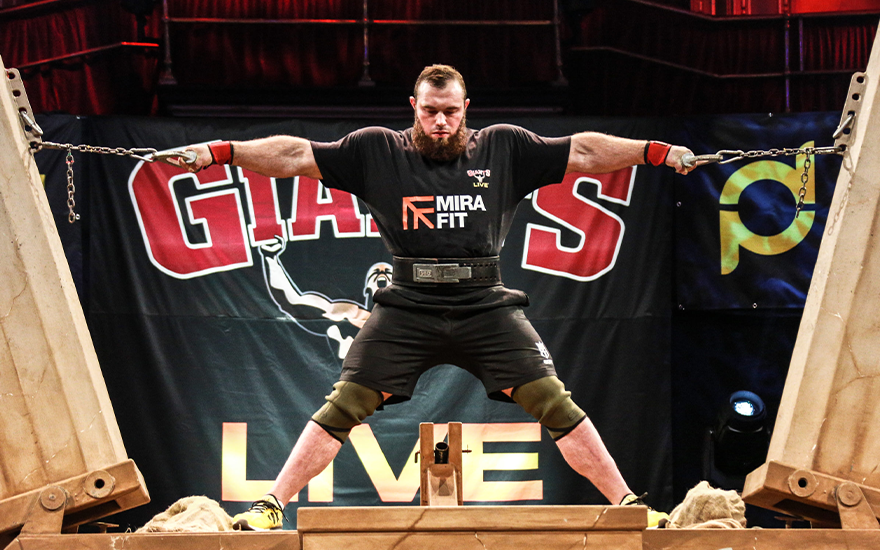 Credit: Giants Live
The Power Stairs proved his undoing, but a superb performance from a man who had suffered the ignominy of failing to qualify for the final the year before, despite being the defending champion.
The Ukranian was right in the mix to replicate his first-place finish in 2020.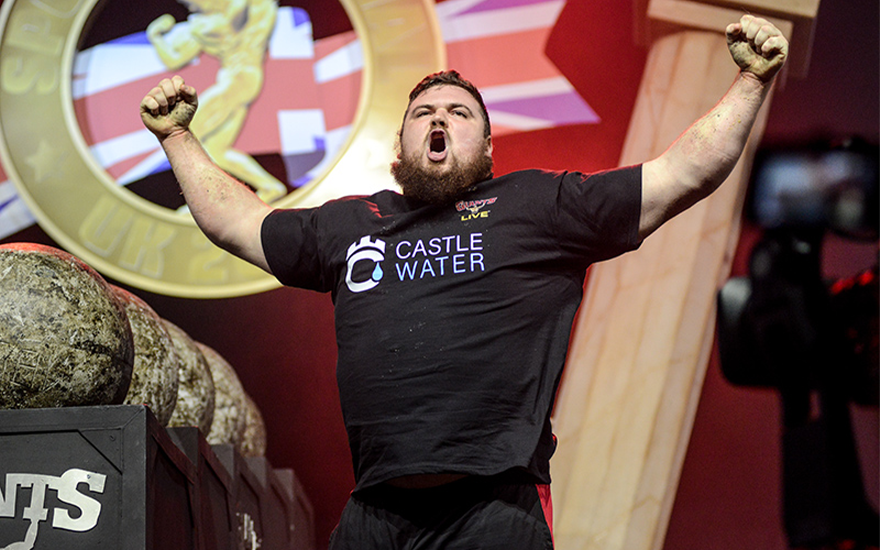 Credit: Giants Live
Trey Mitchell deserves mention, given his 6th and 4th finishes in the last two finals, while his fellow American, Bobby Thompson, will be searching for redemption after he lost out in a bizarre Stone-Off last year, unable to lift a single rep.
His third place at the Arnold Classic indicates his preparations have gone well, and he could well improve on the 9th place he achieved in 2021.
A few rookies to keep a close eye on are the Ukrainian Pavlo Nakonechnyy, who won the World Open in Cardiff last year, and Spenser Remick, the 2022 Official Strongman Games winner who will be making his debut at WSM.
The Canadian is an excellent all-rounder with no obvious weak points and could well upset some of the more established men in the heats.
We need to mention "The Miracle Man," Mark Felix, who announced earlier this year that he would continue to compete in Strongman but will not be returning to Worlds.
By the time his heat gets underway, he will be 57 years and 2 days old – the oldest man to ever compete at World's Strongest Man. It will be his 18th appearance, which is also a record.
The 2023 competition marks his and Shaw's final World's encore.
So, who is your money on?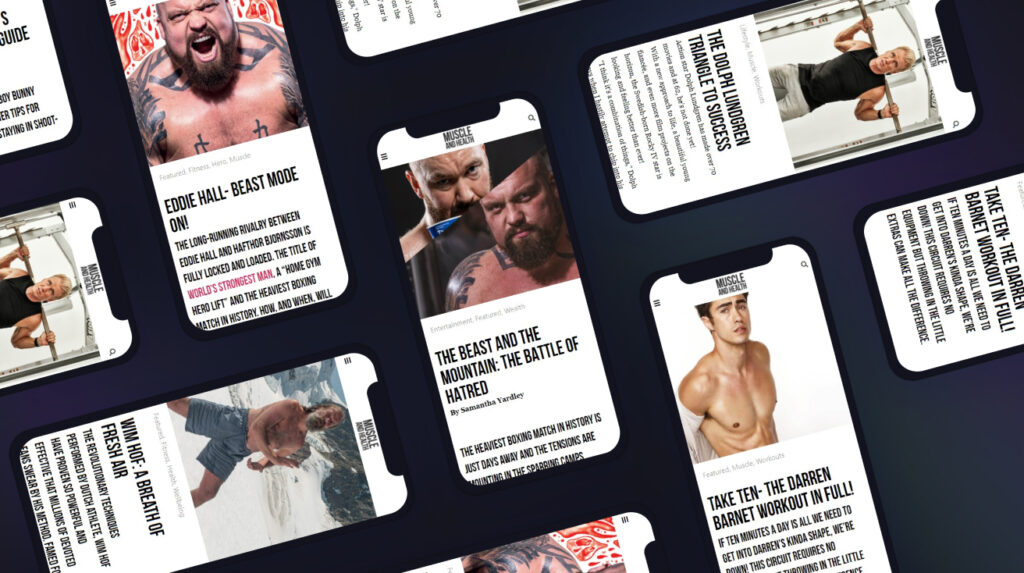 get all the latest mucle, health and wealth news delivered straight to your inbox