It's fast. It's efficient. It's functional. Welcome to the world of F45 Training.
In 2011, Rob Deutsch spotted a gap in Sydney, Australia's health and fitness market, identifying gym-goers' disillusions about cost, results and motivation.
Aiming to locate the sweet spot between those three elements, Deutsch created F45, a global fitness training community providing simple, effective and time efficient – 45 minutes unsurprisingly – aimed at capturing the finest training experience.
One year later, Deutsh and his business partner, Adam Gilchrist, opened their first F45 studio in Paddington, Sydney. 
In 2013, the company's first franchise was successfully sold, marking the inception of its franchise journey before a substantial expansion commenced in 2014, particularly flourishing in Sydney.
Believe it or not, the inaugural Sydney studio members acquired the initial 15 franchises.
By 2015, F45 expanded to international shores, selling the first off-shore franchise in New Zealand, now 250 globally.
The company's reach extended further as the United States welcomed its inaugural studio in 2015. A year later, the company outpaced Orangetheory to become the fastest-growing fitness franchise while simultaneously overtaking Anytime Fitness to claim the title of the second-largest gym operator in Australia.
The company's presence stretched across the Atlantic to the United Kingdom in early 2017, and it has kept up since, boasting 598 locations in the US and over 1,700 studios across 45 countries as of the start of 2022.
It hasn't all been smooth sailing for F45, though. In July 2022, Gilchrist stepped aside from his role as CEO, while there were significant staff cuts throughout the business to reduce operational expenses.
Despite a more than uncertain future, F45 is now well and truly back on track following the appointment of Tom Dowd as the company's new CEO in March, along with a familiar name, Mark Wahlberg, now Chief Brand Officer.
What is F45 training?
The ethos at F45 underscores the belief in straightforward, impactful, and enjoyable training. Leveraging a comprehensive repository of more than 3,000 exercises sourced from a diverse array of popular training methodologies, F45 specializes in dynamic team-based high-intensity training sessions that are modified daily.
These workouts, considered by industry experts among the most cutting-edge in the fitness world, are meticulously devised and rigorously tested by top-notch trainers to ensure comprehensive engagement of all muscle groups and energy systems, mapped across distinct phases throughout the year.
Central to the F45 experience is incorporating innovative, patent-protected fitness technology that enhances systemized delivery, motivation, and measurement. This technology also facilitates post-activity workout reporting, increasing customer journey.
It's not just about the high-tech equipment, though. F45 studios radiate an atmosphere of enjoyment and intimacy, meaning participants in these studios don't just work out amidst strangers; they forge connections with fellow participants, transforming workouts into shared experiences.
What is a typical F45 workout?
There are four different types of F45 workouts: Cardio, Hybrid, Resistance and Recovery, all of which offer differing intensity levels while still maintaining a strategically programmed dose of work tailored to people of all ages and abilities.
Cardio workouts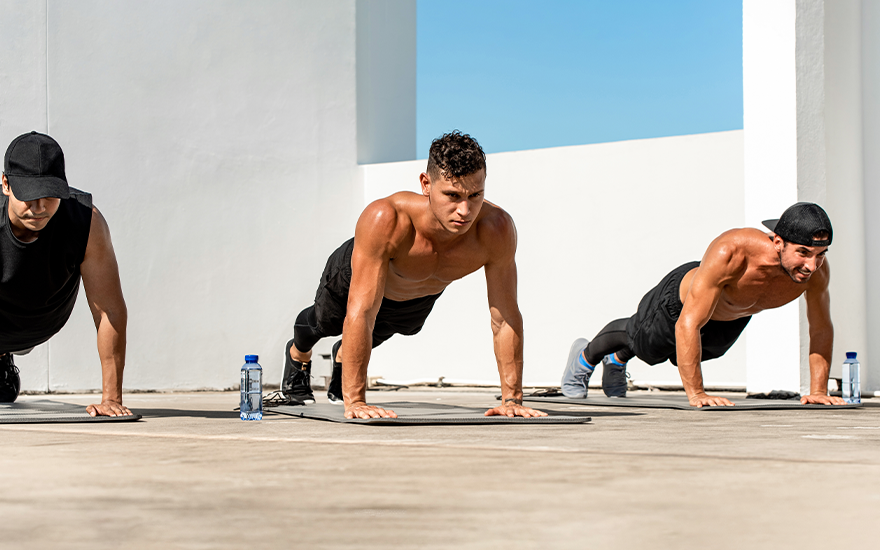 Guaranteed to get you sweaty, these workouts are meticulously crafted to engage various energy systems for optimal calorie burn. These specially tailored cardio sessions incorporate plyometric movements, precise timing, and deliberate tempos to target aerobic and anaerobic pathways.
Expect fat incineration, muscle development, and accelerated metabolism. These high-energy sessions demand dedication, putting your endurance and stamina to the ultimate trial.
There are 16 F45 cardio workouts. Here is one example:
22
22 is a HIIT superset cardio workout that thrives on intensity. Expect more extended sets, shorter rests and a pulsating cardio blast, all while switching with your partners and focusing on endurance and core strength.
Stations: 18 (9 combo stations)
Pods: 3
Laps: 1
Timing: 45 seconds of work/15 seconds of rest
Workout Example:
Station 1: 10 Shoot-Throughs + 10 Heel Taps 
Station 2: Pylo Lunge Shallow 
Station 3: Reverse Bear Crawl 
Station 4: Ab Crunch And Twist 
Station 5: A-Steps 
Station 6: Squat Jump 180 
Station 7: 10 X Wide Foot Mountain Climbers + 10 Mountain Climbers 
Station 8: Hollow Rock 
Station 9: Push-Up Glute Pyramid 
Station 10: Downward Dog Knee Touch 
Station 11: Star Jumps
Station 12: Ice Skater Hop 
Station 13: Moving Plank 
Station 14: Lateral Tuck Jump 
Station 15: Bicycle Ab Crunch 
Station 16: Lateral Shoot Throughs 
Station 17: Frog Squats
Station 18: Jump Squat + Burpee Pyramid
Other cardio workouts: Abacus, Athletica, Bears, Brixton, Brooklyn, Docklands, Firestorm, Foxtrot, Gravity, MVP, Pipeline, Quarterbacks, Templars, Triple Double, Varsity
Resistance workouts
Designed to increase muscle mass and enhance bone density, F45's strength training sessions integrate functional movement patterns that promote muscle growth and bone health. Members can augment their muscle mass by engaging in these sessions, leading to elevated calorie expenditure even during rest periods.
Every resistance workout is meticulously crafted to enhance power and stabilization, fostering a robust foundation of functional strength. The result is a leaner, more muscular, and more efficient physique regarding movement.
There are nine Resistance workouts. Here is an example:
Moon Hopper
To elevate performance, the Moon Hopper regimen introduces various benefits, including enhanced flexibility, strength, and muscle endurance. This exercise routine encompasses various movements, encompassing isolation, functional resistance, and fundamental resistance exercises that collectively target the entire body.
The Moon Hopper is an 18-station workout with two sets at each station. The class is set up in three pods, each with three stations. Participants stay on the same station twice (completing the two sets) before moving on.
Stations: 18
Pods: 3
Laps: 1
Sets: 2
Timing: Set 1 is 35 seconds of work/15 seconds of rest or 40 seconds, and Set 2 is 40 seconds of work/30 seconds of rest
Workout Example:
Pod 1
Kettlebell Rack Squat

Tricep Push Up

Dumbbell Single Arm Clean

Barbell Deadlift

Plate Weight 3-Way Shoulder Combo

Soft Box Depth Drop + Step Up
Pod 2
Chin Up – Underhand Grip

Plate Weight Lying On Floor Sub Scapula

Sledge Hammer Destroyer (Jump Squat + Press)

Dumbbell Paused Chest Press

Sandbag Bicep Curl

Medicine Lunge Jump + Rotation
Pod 3
Barbell Sumo Squat

Softbox Tricep Dip

Sandbag Kneeling Alternate Shoulder Press

Kettlebell Bent Over Unilateral Row

Dumbbell Hammer Curls

Revo Bar Push Press
Other resistance workouts: All-Star, Angry Bird, Mkatz, Panthers, Pegasus, Red Diamond, Renegade, and Romans.
Hybrid workouts
Participants can access the best training realms by engaging in F45's hybrid sessions. These sessions seamlessly blend top-tier cardio, resistance, agility, and core movements, resulting in a powerful burn that elevates endurance, sparks metabolism, and enhances strength.
There are eight hybrid workouts. Here is one example:
Wingman
Wingman presents an ideal superset workout characterized by a clever blend of compound and isolation lifting exercises. The program boasts an impressive array of variations that keep participants engaged and challenged. Central to the Wingman workout is muscle overload and fatigue, a pivotal factor in achieving optimal results.
The F45 Wingman Workout is a 45-minute full-body resistance routine consisting of nine combo stations, where you pair up with a "partner" to perform the different exercises following a predefined pattern. Since it has more stations than most other F45 workouts, it's fast-paced.
Stations: 9
Pods: 3
Laps: 1
Sets: 2
Timing: 35 seconds of work/25 seconds of rest
Workout Example
Format:
Set 1 (at A) – 35 work / 20 rest
Set 2 (at A) – 35 work / 30 clean / move
Set 3 (at B) – 35 work / 20 rest
Set 4 (at B) – 35 work / 30 clean / move
2 x 50-second hydration breaks
Exercises:
Dumbbell Reverse Fly

Kettlebell Box Bentover Row

Barbell Sumo Squat

Frog Squat Tempo 4-0-1

Hollow Rock

Balance Trainer Alternate Limb Crunch

Suspension Trainer Close Grip row

Dumbbell Swiss Ball Chest Press 4-0-1

Barbell Romanian Deadlift Staggered

Plate Hip Thruster

Deadball Squat Cleans

Y-Bell Double Hammer Curl Centre Grip

Dumbbell Bench Arnold Press

Push Up Low Pulse

Windscreen Wipers

AB Wheel

Medicine Ball Overhead Hold Reverse Lunge

REVO Lying Tricep Extension Tempo 4-0-1
Other Hybrid workouts: 3-Peat, Hollywood, Loyals, Miami Nights, Mont Blanc, T10, West Hollywood.
Recovery workouts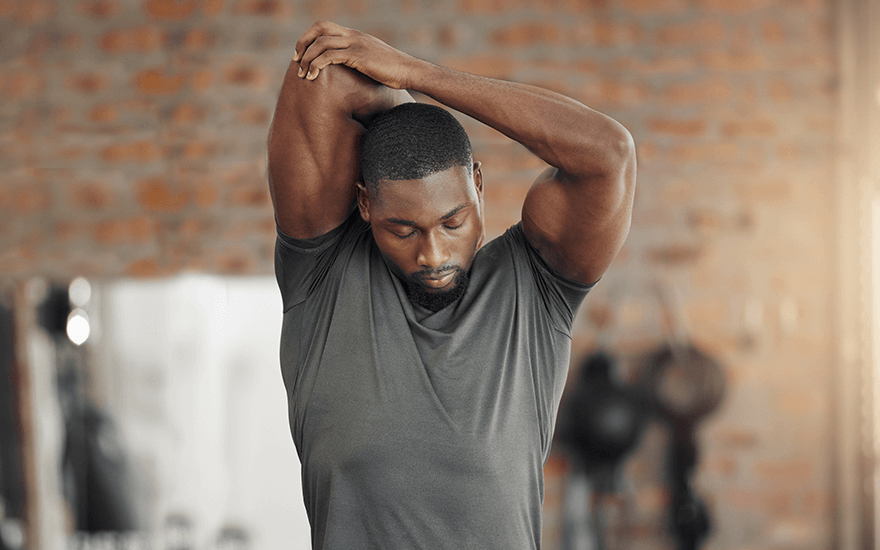 Mobility and flexibility are integral aspects of physical fitness in the eyes of F45. The team acknowledges the significance of longevity in training for their everyday athletes. The Functional Flexibility Recovery Sessions have been meticulously crafted to align with and enhance F45 Training sessions.
This is achieved through a well-balanced blend of passive and active exercises and specialized stretching techniques to elevate flexibility, expand the range of motion, and refine posture. During these sessions, the emphasis is placed on postural awareness and achieving optimal body alignment.
There are two recovery workouts. Here is one example:
Calypso King
Enhancements in flexibility play a pivotal role in elevating the range of motion and mitigating the potential for injuries. The incorporation of passive, static stretching in the Calypso Kings module mirrors our dedication to member retention, injury management, and overall body awareness.
Through Calypso Kings, participants can access a comprehensive collection of stretching techniques meticulously curated to enhance flexibility, facilitate joint mobilization, refine body alignment, and bolster posture.
Other Recovery Workouts: Mondrian 30
Did F45 nearly go out of business?
Within under eight years, the company achieved a remarkable feat by selling over 2,000 franchises spanning 63 countries.
During a 2018 interview, Deutsch attributed the rapid triumph to establishing a "cult-like environment," fostering a solid desire among clients to return for more.
From its inception, the fitness empire experienced an explosive rise in Hollywood, evolving into a renowned celebrity workout regimen that garnered a dedicated following of A-listers. Notable fans like Hugh Jackman, David Beckham, Nicole Richie, Mario Lopez, and Cindy Crawford added to its cult-like status.
F45 was on a roll.
However, with the dawn of 2020, a noticeable shift began to unfold.
Almost overnight, the company's revenue and stock value faced a downturn, plummeting to $82 million – primarily attributed to the disruptive impact of the COVID-19 pandemic.
In a surprising turn, Deutch stepped down as the CEO on the cusp of F45's impending public debut on Wall Street.
This move sent shockwaves through the industry.
On his Instagram account, he shared, "As the founder of F45, I've had the privilege of helping build the company into one of the fastest-growing fitness franchises in the world. My time at F45 has been advantageous and enjoyable. I am incredibly thankful for the business partnerships and friends made along the way."
"Recently, I transitioned out of my role as CEO at F45, a decision I made about two months ago. Despite this change, I remain a shareholder. The future of F45 is promising, and I am excited to observe its progress from a distance. I approach what lies ahead positively and extend my best wishes to all friends, family, and franchisees as they navigate these challenging times. I have a strong inkling that our paths will soon cross again within the wellness realm. Stay safe, and THANK YOU for the support."
An F45 official press release disclosed that a convergence of factors, including the impact of COVID-19 and ambitious expansion strategies, might have contributed to its downfall.
However, the release provided limited insight into its setbacks, attributing the challenges to "market dynamics" that hindered potential franchisees from securing loans for gym setups.
F45 implemented substantial cost-cutting measures to counteract the situation, reducing operational expenses and workforce by 45%. Simultaneously, they curtailed their expansion plans to stabilize the company's financial state and achieve positive cash flow.
Initially aiming to launch 1,500 new franchises, F45 pivoted its strategy to a more conservative approach, targeting 350 and 450 new franchises.
What does the future look like for F45?
Things are looking up for F45.
Whalberg, a key investor and passionate voice for the company, is now Chief Brand Officer, alongside CEO Dowd, who worked with the Hollywood actor on lifestyle nutrition company Performance Inspired.
The central executive moves followed the company's announcement that it had secured US$90m worth of new financing to improve its balance sheet from a consortium of investors led by Kennedy Lewis Management, which made an unsolicited bid for the business in September 2022.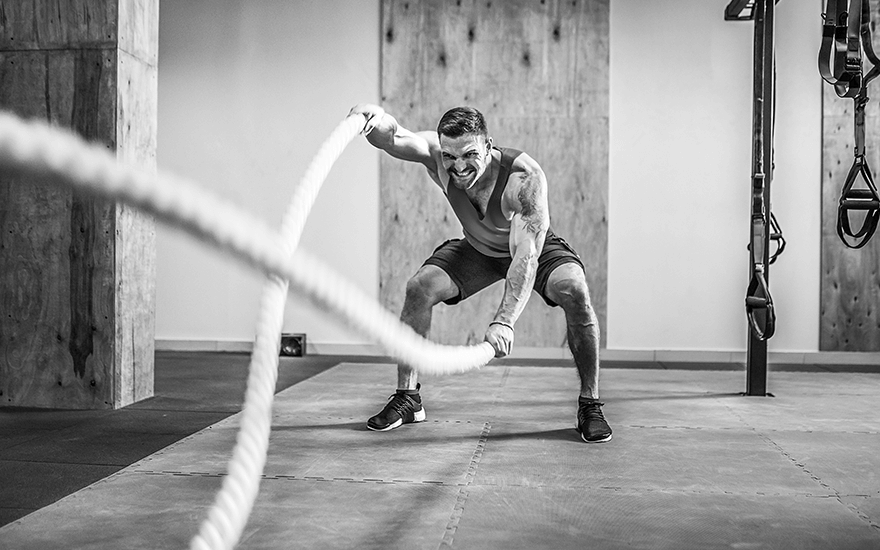 Its studio portfolio is growing following the launch of three new sites in Spain's popular holiday destinations: Marbella, Ibiza and Mallorca, with scheduled openings in Paris and Geneva expected later in 2023.
Recently, Noah Galloway, a renowned athlete, fitness expert, military hero, and motivational speaker, officially joined the F45 Training team as an F45 Athlete. After losing his left arm and leg in combat, Noah embarked on a remarkable fitness journey, inspiring millions through his commitment to overcoming obstacles and transforming his life through health and fitness.
Despite doubts over infrastructure and the brand's long-term endurance, F45 remains valuable. With Whalberg now heavily involved with his entourage, the future is bright following an uncertain few years.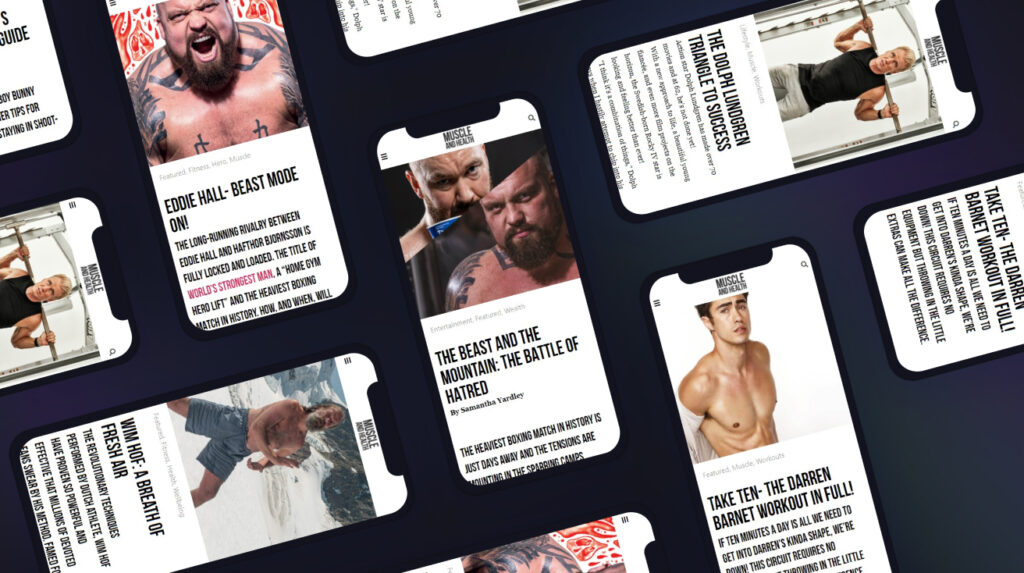 get all the latest mucle, health and wealth news delivered straight to your inbox