By Jack Franks
When traversing mountains, uneven paths leading to far away summits, and technically demanding fells, donning the perfect pair of shoes is essential.
If you're looking to truly conquer a mud-caked adventure, a trail shoe must become your best friend, protecting you from the punishing rocks and debris likely to be littered on the way. 
Explicitly designed to deal with rougher and softer terrain, trail shoes differ significantly from road shoes worn by everyday runners who tackle paths and tarmac.
The evolution of trail running shoes
Trail shoes have come a long way since Nike's trailblazing 1984 'Escape' model—a shoe that was sketched on the hood of a car by designer Mark Parker. Still, when Adidas released the 'Response Trail' in 1994, they genuinely captivated the market.
It was still slow, with trail shoes only capturing a tiny piece of the running shoe pie in the early 2000s. But because of advancements in materials science and shoe design research offering new foams, fabrics, and rubber compounds, manufacturers were beginning to deliver high-spec trail running shoes that were rubber-stamped by elite athletes within the trail community.
Today, we're in the golden age of trail running shoes. An endless range of top-rated trail running shoes offer a perfect combination of cushioning, protection, and traction— catering to various running activities.
Whether you're into ultra-distance running, speedy trail jaunts, or anything in between, you will find a shoe designed specifically for your needs.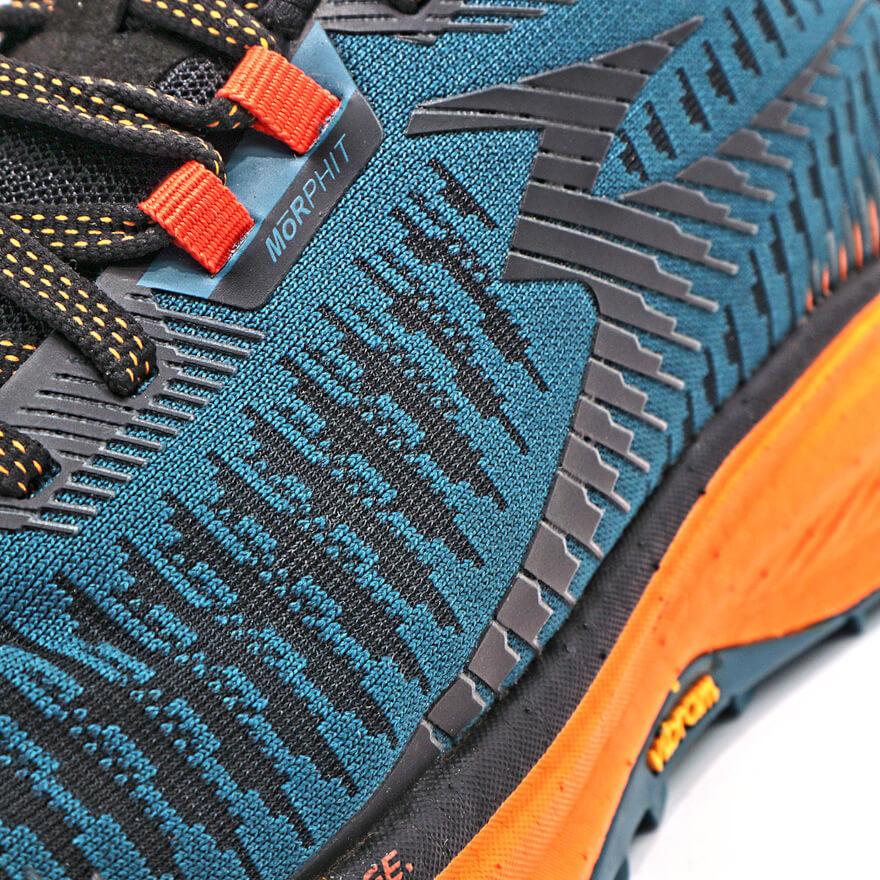 One of the 2023's releases into the market is the 361° FUTURA, a trail shoe promising exceptional traction, optimal performance (on diverse off-road terrains in both wet and dry conditions), and designed to excel over mid to long distances—adapting to various climates and conditions in the process.
That's a pretty bold CV. So naturally, we were keen to test a pair out.
Who is 361 Degrees?
Founded in 2003, the brand "361°" was officially launched in January 2004. The name represents a complete circle with 360 degrees and an additional degree, symbolizing professional functionality and innovative creativity.
Established in 2016, the European company strives to enter the running shoe market by offering genuine storytelling and exceptional products. They believe specialized running stores are the best place to find high-quality running shoes. The team, consisting of industry experts, is based in Amsterdam and is dedicated to providing runners with exceptional shoe experiences.
The company has diverse ambassadors who inspire others at various performance levels. From Olympic athletes to individuals transforming their lifestyles and raising awareness about mental illness, the ambassadors are selected not based on popularity metrics but on their ability to motivate others to push beyond their limits.
The company supports local retailers, running communities, and partnering with local events, including the Hamburg Marathon. 
With a strong focus on delivering outstanding products, fostering connections within the running community, and inspiring individuals to surpass their expectations, 361° is committed to providing an extraordinary running experience.
View this post on Instagram
Key specs
The Futura trail running shoe has some pretty impressive specs. Feast your eyes:
Weight: 320 grams
Drop: 6 mm
Surface: Terrain
Stack: 24 – 30 mm
First impressions
First of all, the look of the shoe provides a pleasant surprise—the model resembles a road shoe at first glance—not a common occurrence when first setting eyes on a pair of trail runners. Aside from the lugs on the shoe's base, you could be mistaken for thinking you've ordered the wrong item.
What's also clear is the cushioning on show. The Futura is equipped with the latest TPE midsole and engage foam technology. 
While it would have been considered a 'high-cushioned trainer' just a few years ago, the rise of maximum cushioned shoes has placed it in the mid-level category. That said, finding medium-to-high-cushioned trainers in the trail running market remains challenging.
Fit
The 361° Futura is designed to provide a seamless and snug fit, allowing the shoe upper to almost disappear on your feet. The heel collar offers ample cushioning for added comfort. The tongue, although thin, features gusseted construction and is referred to as the 'pressure-free' tongue by 361.
I can assure you that there's no sensation of pressure or discomfort from the tongue webbing straps that secure the midfoot. The shoe's fit is excellent, and I haven't encountered any problems. Those with wider feet will particularly appreciate the slightly wider last of the 361 Futura.
I went for a full-size-up and appreciated the extra room in the toe box, allowing downhill sections to be pain-free and less intensive on my toes, an issue I've had with other road and trail shoes in the past.
When I put my foot into the shoe for the first time, it felt right, almost as if it molded itself to my exact dimensions, and the rigid heel counter made the feet feel secure and locked in. 
Those miles and miles of trails will feel effortless, with your feet being hugged every step of the way.
Technology and longevity
The 361° Futura has a full TPE midsole and a Vibram 'mega grip rubber' outsole that provides excellent traction on trails—although it contributes to a slightly heavier weight compared to other trail shoes.
The 'Engage foam,' a supercritical foam developed by 361°, offers a lightweight and responsive ride. The generous amount of foam provides a plush feel, making the Futura suitable for those who prefer less ground feel and more cushioning. Surprisingly, despite the abundance of cushion, the shoe remains responsive and not overly mushy.
The noticeable feature on the outsole is the massive Vibram Megagrip Rubber, with v-shaped chevron patterns throughout. These chevrons provided reliable grip during testing, preventing sliding on various terrains.
The 361° Futura lugs are not too aggressive for occasional road use. Although not exclusively recommended for road running, it can handle short distances on paved surfaces without issues.
The shoe will stand the test of time, too. A spokesperson for 361 Degrees told us that they "Have an athlete who is approaching 2,000 km on his pair. I saw them last at around 1,700 km, and they still looked pretty okay. They're bombproof!
"But that's what you get with this type of midsole foam. ENGAGE, and most other supercritical foams, are much more resilient than EVA, plus softer and bouncier."
The pair we tried felt brand new after 110 km of rough and technical terrain across wet conditions, with one wash practically putting them back to factory settings.
Expect to get well over 100 miles in your pair of Futuras.
Conclusion
A daily trainer for trails, the Futura is a rare breed of running shoe, offering versatility across various terrain while providing a plush and supported ride whatever challenge lies ahead.
We tested this shoe across the Lake District in the United Kingdom, conquering 110km and an elevation gain of over 12,000 feet.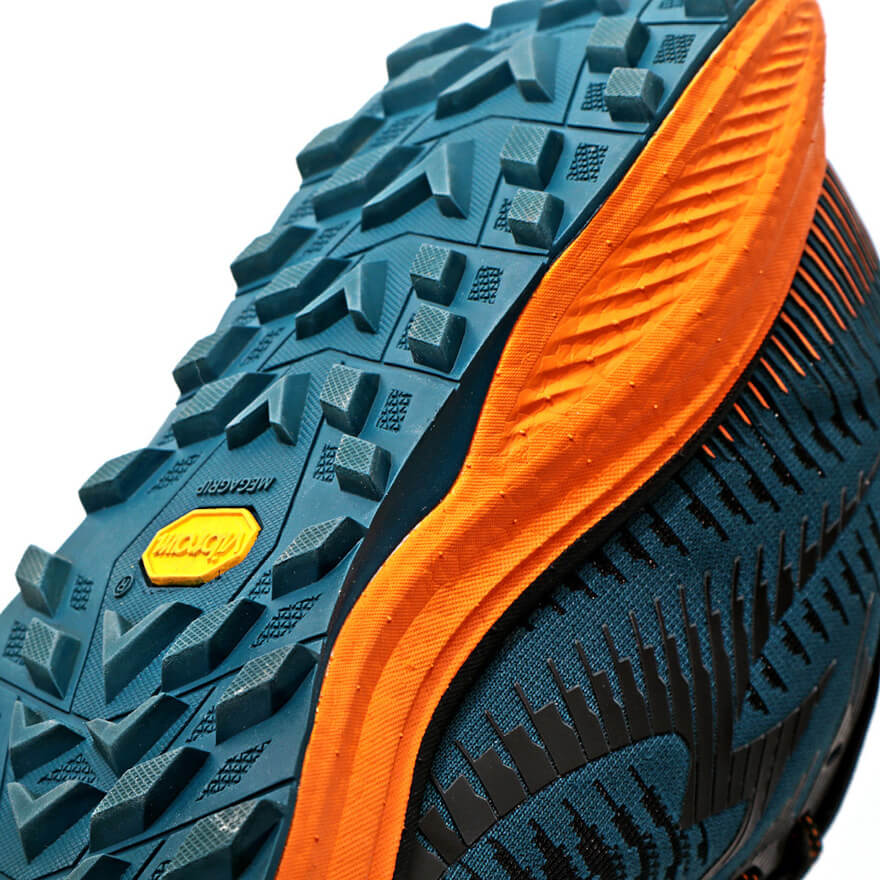 Rocky paths, steep inclines, technical scrambles, swamp-like fields and endless deep streams stood in the way, but the Futura efficiently handled them all.
While the lack of a rock plate may put some off using the shoe in more tough conditions and trails, it's capable of coping thanks to the cushioning and superb midsole.
And let's be straight: this shoe looks great. Trail shoes often fall into the unflattering category, but the Futura ticks all the boxes of performance and aesthetics. 
Available in three colorways for men and two for women, we opted for the Deep Ocean/Black with an eye-catching Orange midsole.
So, if you're looking for a trail shoe that can do it all, the 361° FUTURA could provide you with the answer to unlocking your true potential on the trails.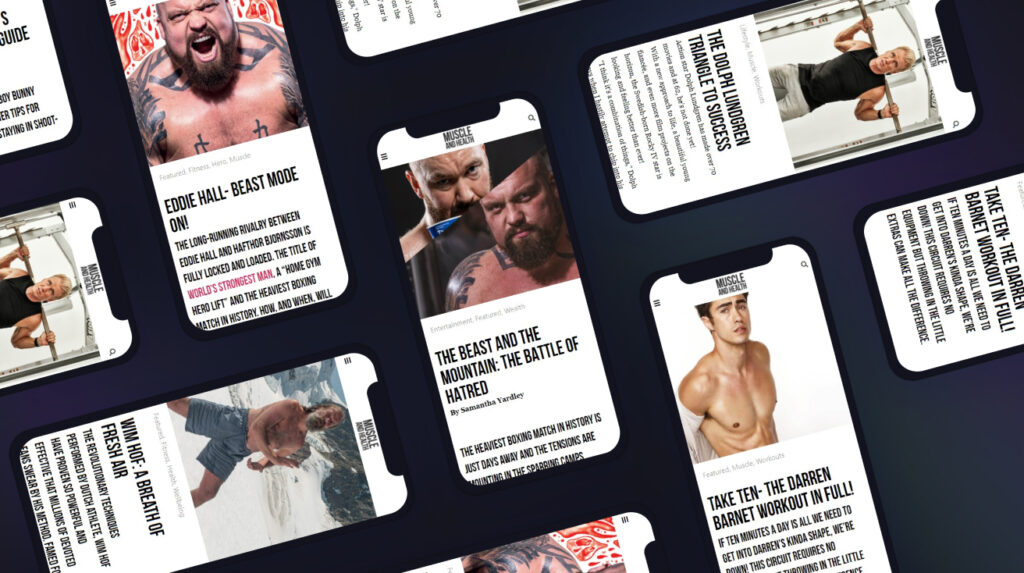 get all the latest mucle, health and wealth news delivered straight to your inbox