Designed with athletes in mind, Arktis Naturals offers premium GMP certified CBD products designed for sports and active lifestyles.
Pioneering in the field of CBD development, Arktis focuses on helping athletes and people who lead an active lifestyle to optimize their mind and body by maximizing their sleep, recovery, and performance. Their highly effective formula reduces pain, stress, and anxiety caused by the everyday challenges in life, which users report creates elevated feelings of overall wellbeing. 
Created by two Swedish brothers, a former Chelsea FC player and a bodybuilder, Arktis was conceptualized after they searched the globe for a CBD they could absolutely trust. After searching in vain to find a product that fulfilled the needs of high-performance athletes, the siblings started the journey to create the most trusted, premium, and certified CBD brand on the planet.
What is CBD?
CBD (cannabidiol) is one of many active compounds found in the cannabis plant hemp. A naturally occurring substance, it's extracted from different parts of the cannabis plant and is utilized to provide users with a feeling of relaxation and calm. Unlike THC, CBD is not psychoactive but is abundant in many health and wellbeing benefits.
Arktis Naturals: First GMP certified CBD company in Europe
CBD products have taken Europe by storm in recent years and Arktis put great emphasis on catering to the European market, with Sweden being at the helm. They believe that hemp is the future and aim to revolutionize the wellness industry with the most premium, trusted, certified and scientifically backed CBD products. Constantly researching, with a view to launch revolutionary, effective, and game-changing products that help people optimize their wellness.
In January 2022, Arktis became the first GMP certified CBD company in Europe, and also the first CBD company in the world to accept payments with Klarna in 15 European countries so it's safe to say, this company is the one to watch when it comes to the fast-paced world of cannabidiol development. 
Arktis Naturals' top priority is customer satisfaction, priding themselves on delivering the best for customers. All products are made with natural ingredients of the highest quality, offering a variety of products from CBD oil drops in five different strengths and added adaptogens, to CBD muscle and joint balm and CBD paste. Arktis premium CBD oil is GMP, organic and vegan certified, 100% natural, and triple lab tested by Europe's leading laboratories to provide clarity and peace of mind in knowing exactly what you are taking. Their CBD oil contains 0% THC, meaning that it's not detectable when tested by the most advanced cannabinoid testing kit. It's also GMO-free, dairy-free, gluten-free, paleo, and contains no artificial colors, aromas, or preservatives.
What does Arktis Naturals CBD oil contain?
Arktis premium CBD oil contains a full range of natural cannabinoids and terpenes, mixed with MCT oil for maximum benefit. Made in the EU with organically grown and certified hemp, this groundbreaking oil is extracted using a gentle CO2 extraction method, which preserves all beneficial nutrients and leaves only the purest CBD oil.
How does CBD work?
The human body contains a specialized system called the endocannabinoid system (ECS). The body produces endocannabinoids, which are neurotransmitters in the nervous system that bind to cannabinoid receptors and are an important signaling pathway to regulate stress, anxiety, inflammation, pain and depression.
Studies show that when CBD enters the body, it's distributed to the endocannabinoid system through the bloodstream, and the cannabinoid receptors in CBD link together with our own body's receptors. Activating these receptors, is what enables many of the health benefits associated with taking CBD.
Some of the biggest benefits reported from Arktis' loyal customers are:
Improved sleep quality

Reduced stress and anxiety

Feeling of relaxation and calm

Sense of clarity and focus

Decreased pain

Faster muscle recovery

Anti-inflammatory benefits

Lessened joint pain

Treats the symptoms of arthritis

Strengthened immune system

Reduced migraines

Less pain from menstrual cramps

Improved skin irritation
Are there any risks to using Arktis products as a professional athlete?
As a professional soccer player and former Chelsea FC player, Arktis founder Marko Mitrovic knows the importance of drug testing and so put a huge focus on providing the most transparent and certified CBD products available for elite athletes to take. Arktis already have the strictest lab reports you can find and ensure their ingredients undergo the most advanced tests available because they wanted complete confidence that their products contained 0% THC and were of the highest quality. Professional athletes and those who undergo regular drug tests at work can use the Arktis range with peace of mind. Lab reports for each product are available on their website.
Arktis changing the game with new Muscle & Joint Balms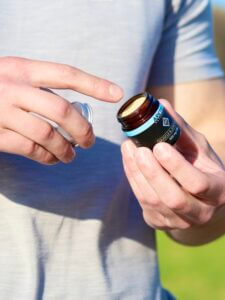 Arktis Naturals Muscle & Joint Balm comes in two different strengths, 500mg CBD and 1000mg CBD. When they began the development process, comprehensive research was undertaken into the benefits of both CBD and essential oils capable of offering relief. They worked hard to ensure that their formula would be kind to the skin, combining premium CBD oil with a range of natural ingredients and essential oils, to aid with pain relief and relaxation. Designed to be used on aching joints and tight muscles to help you recover and maintain an active lifestyle, the ingredients work together to hydrate your skin, leaving it smooth and supple.
In addition to the Muscle & Joint Balms, Arktis has also launched a new gua sha stone. Gua sha is a massage tool used to stimulate the skin, reduce muscle tension and increase blood circulation in the face and body. The practice originates from traditional Chinese medicine. In combination with Arktis Naturals Muscle & Joint Balm, scrape the gua sha stone over aching muscles and joints in sweeping motions to relieve tensions. Made from black obsidian stone and comes with a drawstring bag for storage.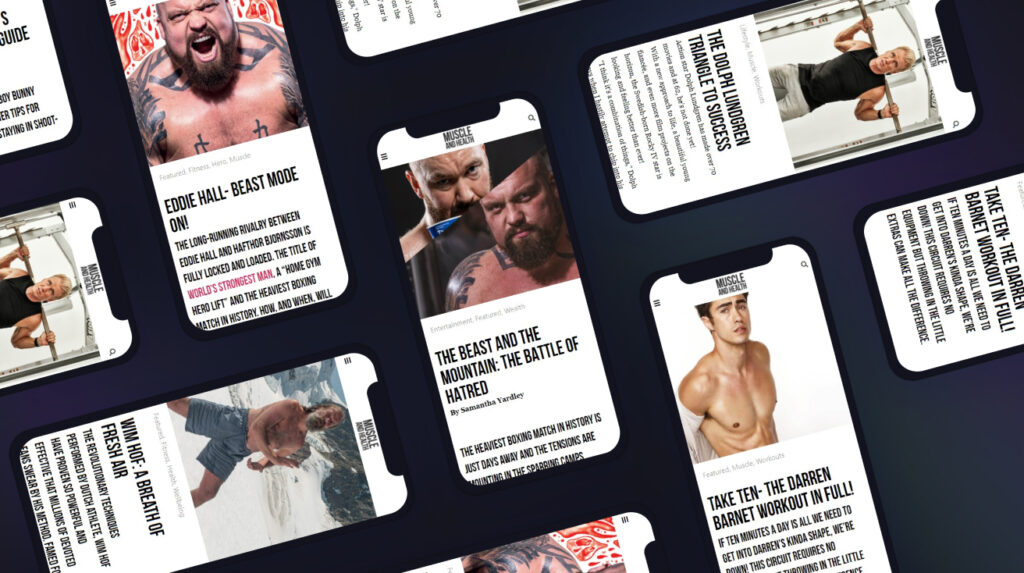 get all the latest mucle, health and wealth news delivered straight to your inbox