He rose to global notoriety off the back of providing easy-to-follow waistline-friendly recipes. Exclusively for Muscle and Health, here's five of Joe Wick's top picks to try at home. From burgers, to nachos, cheesecake to cupcakes, every dish is a guaranteed crowd pleaser. 
Asparagus, Bulgar Wheat, and Egg Salad with Miso Dressing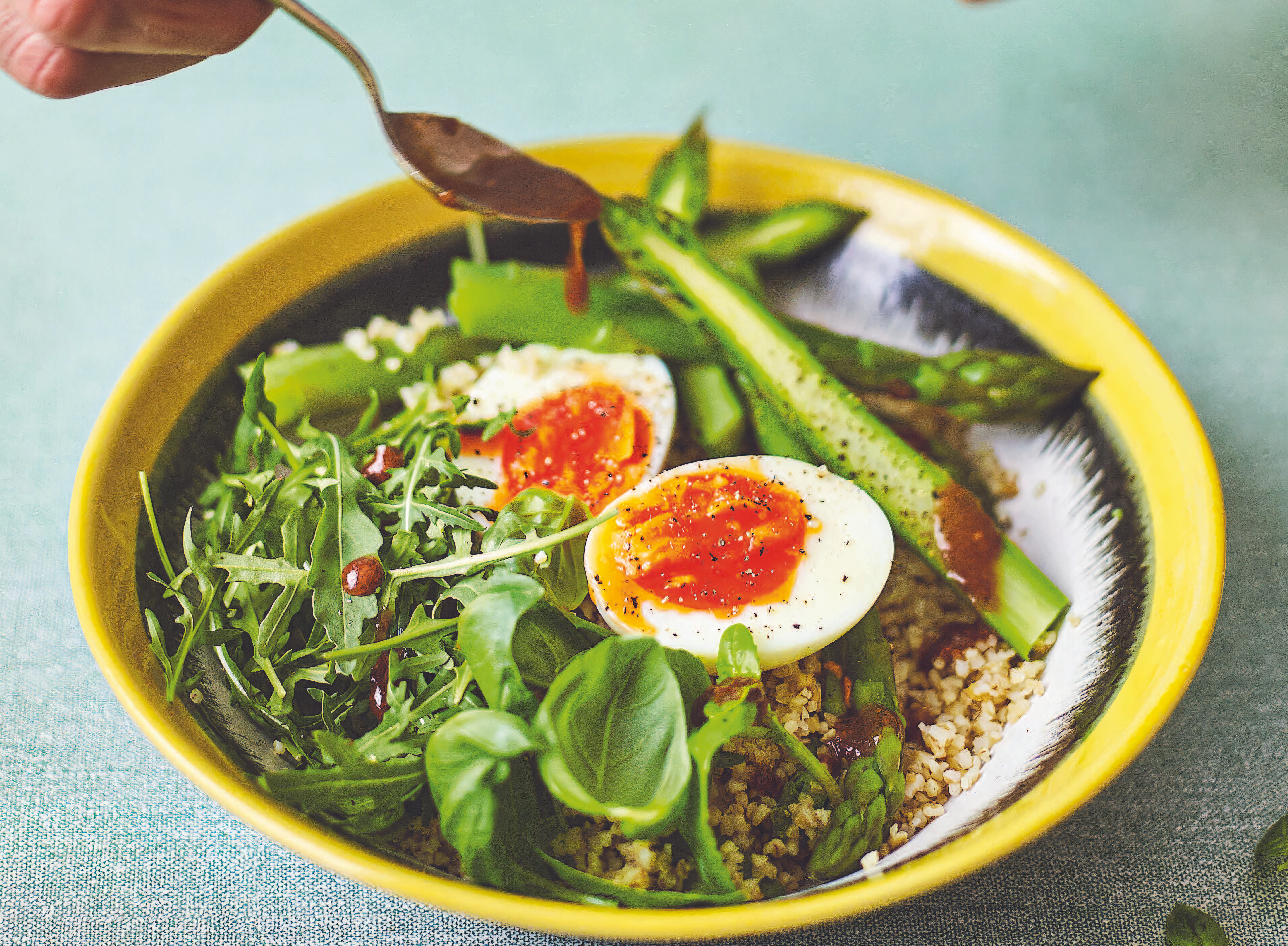 This is a belter of a recipe – a genuine feel-good meal. Bulgur wheat is an amazing energy source, and the miso paste is packed with minerals and vitamins. Miso is also a fermented food, which provides the gut with beneficial bacteria that helps us stay healthy and happy. It's an all-round winner.
Serves: 4
Ingredients:
5.5oz bulgur wheat

1⁄2 low-salt vegetable stock cube

17.5oz asparagus

4 large eggs

Handful of watercress

Handful of fresh basil

Freshly ground black pepper Miso Dressing

3 tbsp extra-virgin olive oil

1 tbsp lemon juice

2 tbsp white or brown miso paste

1 tbsp water

1 garlic clove, crushed
Method:
Put the bulgur wheat in a small saucepan, cover with 8 fl oz water and crumble in the stock cube. Bring to the boil over a high heat, then stir, reduce to a simmer and cook, covered with a lid, for 10 minutes.

Remove the pan from the heat and leave to steam, still covered with the lid, for 5 minutes.

Snap off the tough ends of the asparagus and discard. Cut the stalks of asparagus in half lengthways if they are large. Bring a medium pan of water to the boil and add the asparagus stalks, cook for 2 minutes, then remove with tongs to a plate.

Reduce the heat under the pan to bring the water to a simmer. Gently lower in the eggs and cook for 51⁄2 minutes, then drain and pop into a bowl of cold water.

When cool enough to handle, peel the soft-boiled eggs and cut in half.

Shake the dressing ingredients together in a small, lidded jar.

To serve, divide the bulgur between bowls, drizzle on the dressing and top each with a halved egg and some of the asparagus and watercress. Finish with a sprinkling of freshly torn basil and a grinding of black pepper.
Baked Ricotta & Strawberry Cheesecake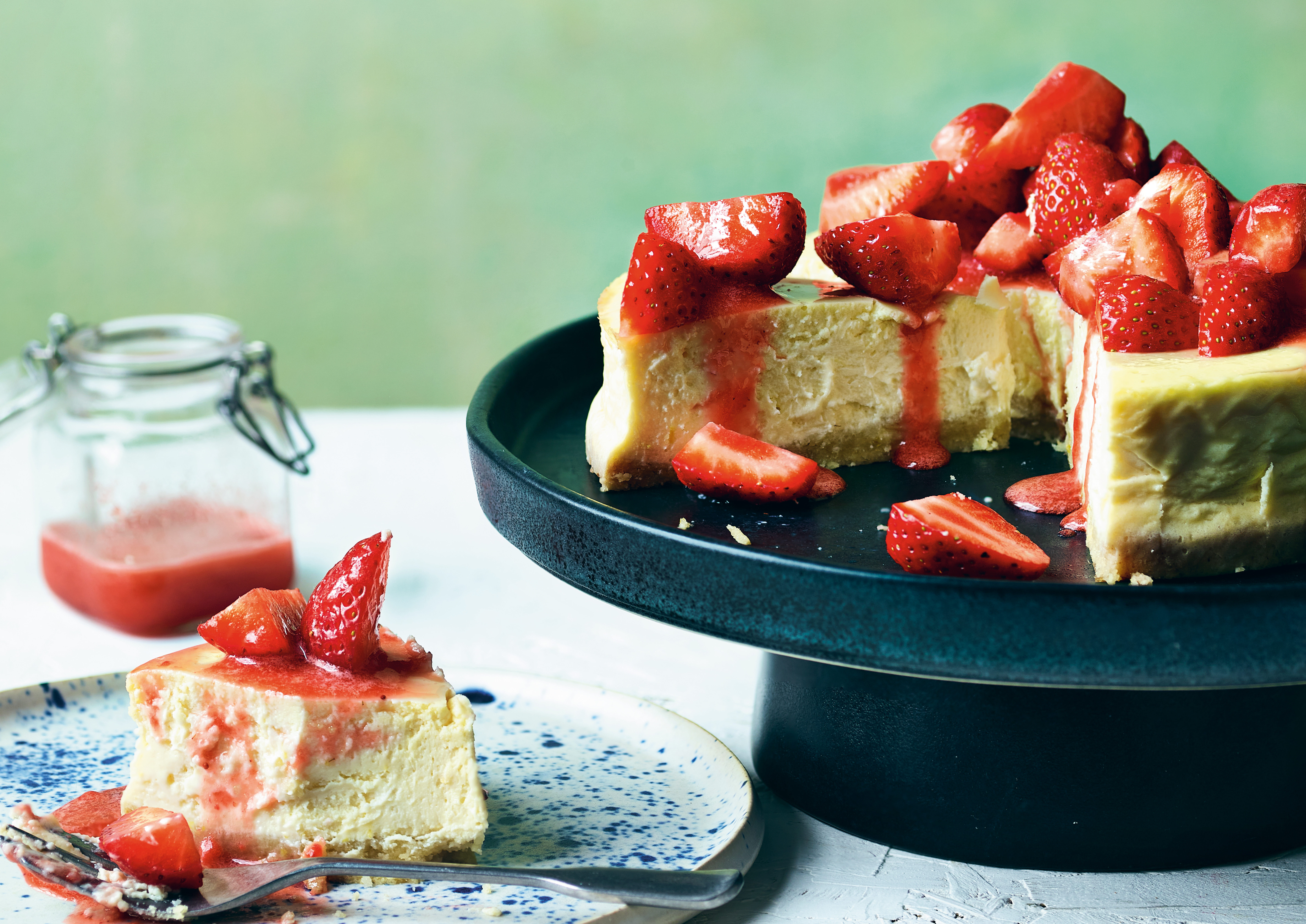 Cheesecake? Oh, yes please! This is a real show-stopper, so if you have friends coming over or a party coming up, pull this recipe out. It's tangy, refreshing, and creamy and I'll bet everyone loves it.
Serves: 4
Ingredients:
Base
1oz unsalted butter, melted

2.5oz ground almonds

1oz all-purpose flour

Pinch of salt

1 ½ tsp superfine sugar 
Strawberry Topping
14oz strawberries, hulled

2 tsp runny honey

1 tbsp lemon juice
Cheesecake Filling
9oz ricotta cheese

12oz light cream cheese

3.5oz superfine sugar

1 tbsp cornmeal

3 large eggs

Finely grated zest and juice of 1 lemon

1 tsp vanilla extract
Method:
Preheat the oven to 400°F. Use some of the melted butter to grease the sides of a 7" springform cake tin.

Mix all of the base ingredients together in a medium bowl. Tip into the cake tin and press down into an even layer. Bake for 6–8 minutes until golden, then remove from the oven and set aside.

Turn the oven down to 320°F.

Sandwich the ricotta cheese between 4 layers of kitchen paper, patting it down to form a flat circle (this removes excess moisture from the cheese). Uncover and tip into a large bowl, then add the cream cheese and use a whisk to stir until smooth. Mix in the sugar and cornmeal followed by the eggs, lemon zest and juice, and vanilla.

Pour the cheesecake filling over the baked crust and place the tin onto a baking tray. Bake for 50–60 minutes until the edges are set and the middle has a slight wobble. Carefully slide a knife around the outer edge of the baked cheesecake, then set aside to cool completely.

Meanwhile, make the strawberry topping. Tip 3.5oz of the strawberries into a food processor with the honey and blitz until you have a smooth purée. Cut the remaining strawberries into quarters and place in a medium bowl. Add the strawberry purée and stir to coat.

Cut the cooled cheesecake into wedges and serve with the strawberry topping spooned over.
Chicken Caprese Burgers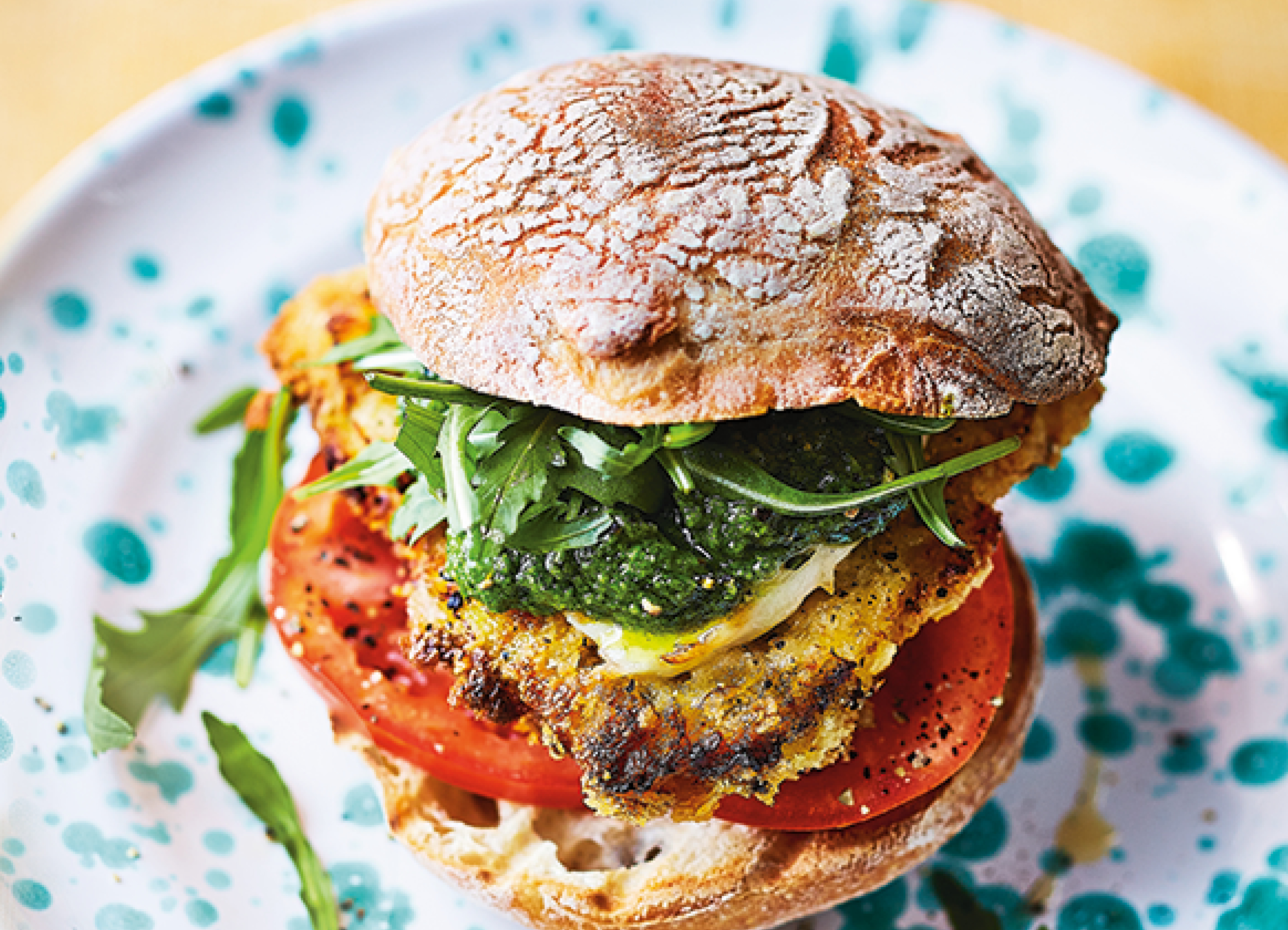 Just look at this burger. Oh, my days… It's heavenly, isn't it? I love everything about it. The chicken, mozzarella and pesto are a match made in heaven. Don't skip this recipe because I think it's one of the best burgers I ever created.
Serves: 4
Ingredients:
4 skinless chicken breasts

2oz all-purpose flour

1 tsp dried oregano

1 egg

2.5oz panko breadcrumbs

2 tbsp olive oil

Salt

Freshly ground black pepper
To serve:
1 x 4.5oz ball of mozzarella cheese, drained

4 heaped tsp basil pesto

4 medium tomatoes, sliced

Handful of fresh arugula

4 ciabatta rolls, halved
Method:
Preheat the oven to 430°F and line a large baking tray with parchment paper.

Take a large piece of parchment paper, place a chicken breast on the left half of the paper and fold the right half of the paper over the top. Whack the chicken with the end of a rolling pin until it's an even thickness all over. Set this chicken breast aside and repeat with the remaining chicken. Cut each breast in half so you have 8 smaller pieces in total.

Take 3 wide, shallow dishes. In one, mix the flour, dried oregano, a pinch of salt, and a pinch of ground black pepper. In the second dish, mix the egg with a pinch of salt. In the third dish, place the panko breadcrumbs. Dip each chicken piece in the flour, the egg, and finally the breadcrumbs, shaking off the excess. Place onto the lined baking tray spacing them a couple of inches apart. Drizzle with half of the oil, then flip them all over and drizzle with the remaining oil.

Bake for 25–30 minutes, flipping them over halfway through the cooking time, until golden and crisp.

Cut the mozzarella into 8 slices and place one slice onto each piece of chicken. Return to the oven for 5 minutes so that the cheese can melt.

Remove from the oven and top each piece of chicken with a little pesto. Serve in the ciabatta rolls with the arugula and tomatoes.
Sweet Potato Nachos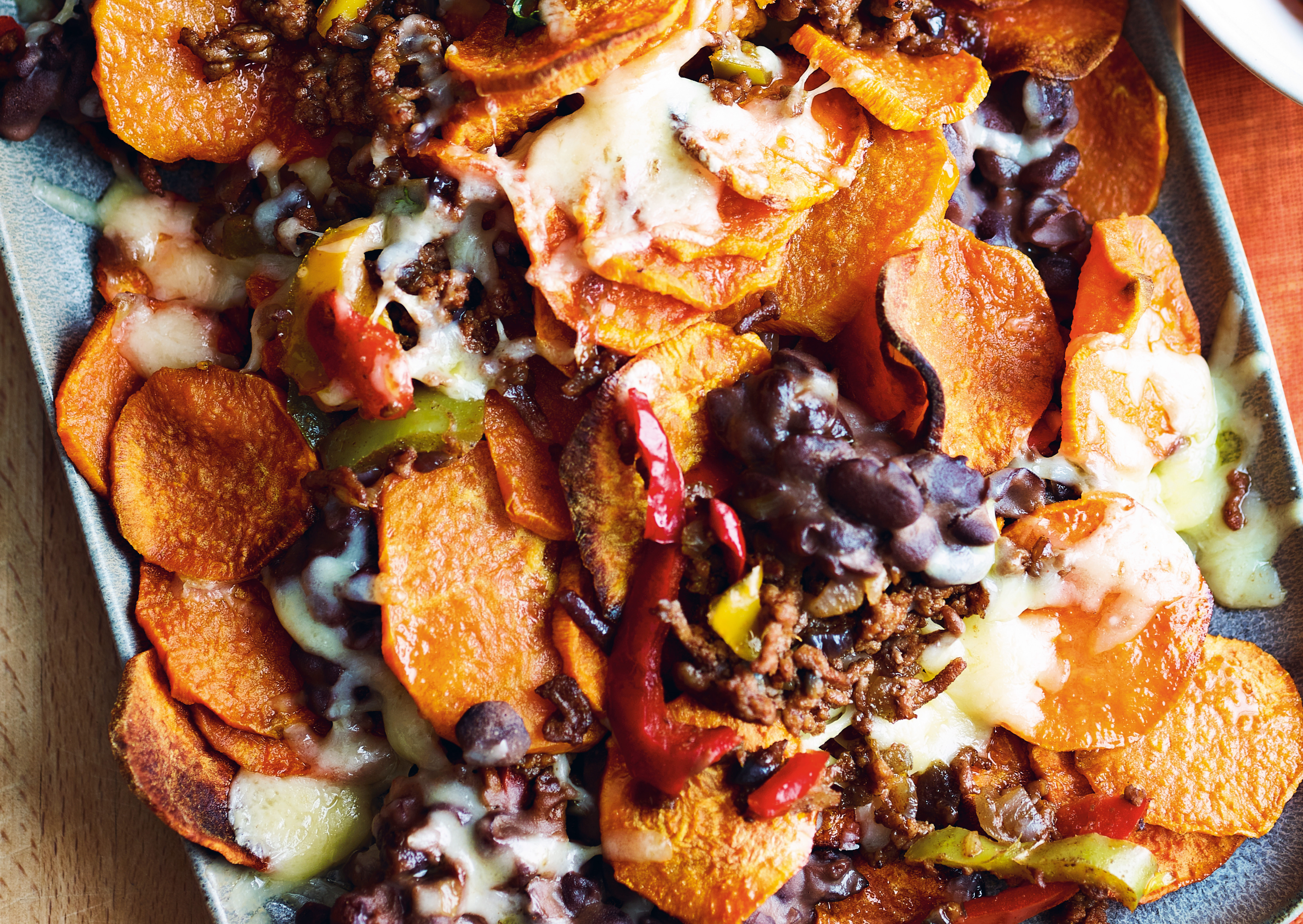 I mean, come on, just look at the photo. How good do they look? Nacho life for the win. This is actually a really healthy recipe with loads of good stuff. It's one of the best things to make as a family and then all just steam into when it comes out of the oven. Cheese all dripping down your chin… Mess everywhere… Fighting over the last crispy bits.
Serves: 4
Ingredients:
4 medium sweet potatoes (around 21oz), peeled and sliced into 5mm thick coins

1 tbsp light olive oil

1 tsp salt

2oz Cheddar cheese, grated

4 tbsp low-fat natural yogurt, to serve
Spiced Mince
1 tbsp oil

1 red onion, diced

3.5oz veggie mince (or minced beef)

½ tsp ground cumin

½ tsp ground cilantro

½ tsp smoked paprika

Pinch of chili powder

4.5oz frozen sliced bell pepper (or the same amount of fresh, sliced)
Refried Beans
14oz tin of black beans, drained but liquid reserved

Pinch of salt

1 tsp ground cumin 
Salsa
7oz cherry tomatoes, roughly chopped

Big handful of fresh cilantro, finely chopped

Juice of 1 lime

Pinch of salt
Method:
Preheat the oven to 400°F.

Toss the sliced sweet potatoes with the oil and salt on a large baking tray, then spread them out into a single layer (you may need a second baking tray). Roast for 30–40 minutes, flipping them over halfway through, until starting to turn golden.

For the spiced mince, heat the oil in a large skillet over a medium-low heat. Add the onion and cook for about 5 minutes until translucent. Add the mince, breaking it up with your spoon, and cook for a few minutes according to the packet instructions, or until the mince is no longer pink if using beef. Stir in the cumin, cilantro, paprika, chili powder and frozen (or fresh) sliced peppers. Stir until the peppers have defrosted and warmed through (about 5 minutes if using fresh, until softened). Tip into a bowl and set aside.

For the refried beans, return the same pan to the heat and add the drained beans along with 3 fl oz of the liquid reserved from the tin, the salt and cumin. Mash with a potato masher in the pan, loosening with more bean liquid as needed, to make a creamy, slightly chunky paste. Remove from the heat and set aside.

Mix together all of the salsa ingredients in a small bowl and set aside.

Once the potato nachos are roasted, top with spoonfuls of the refried beans, followed by a layer of the mince mixture and finally sprinkle over the grated cheese.

Return to the oven for 10–15 minutes until the cheese has melted and crisped up in places.

Remove from the oven, top with the salsa and some dollops of yogurt then serve.
Gingerbread Cupcakes with Date Caramel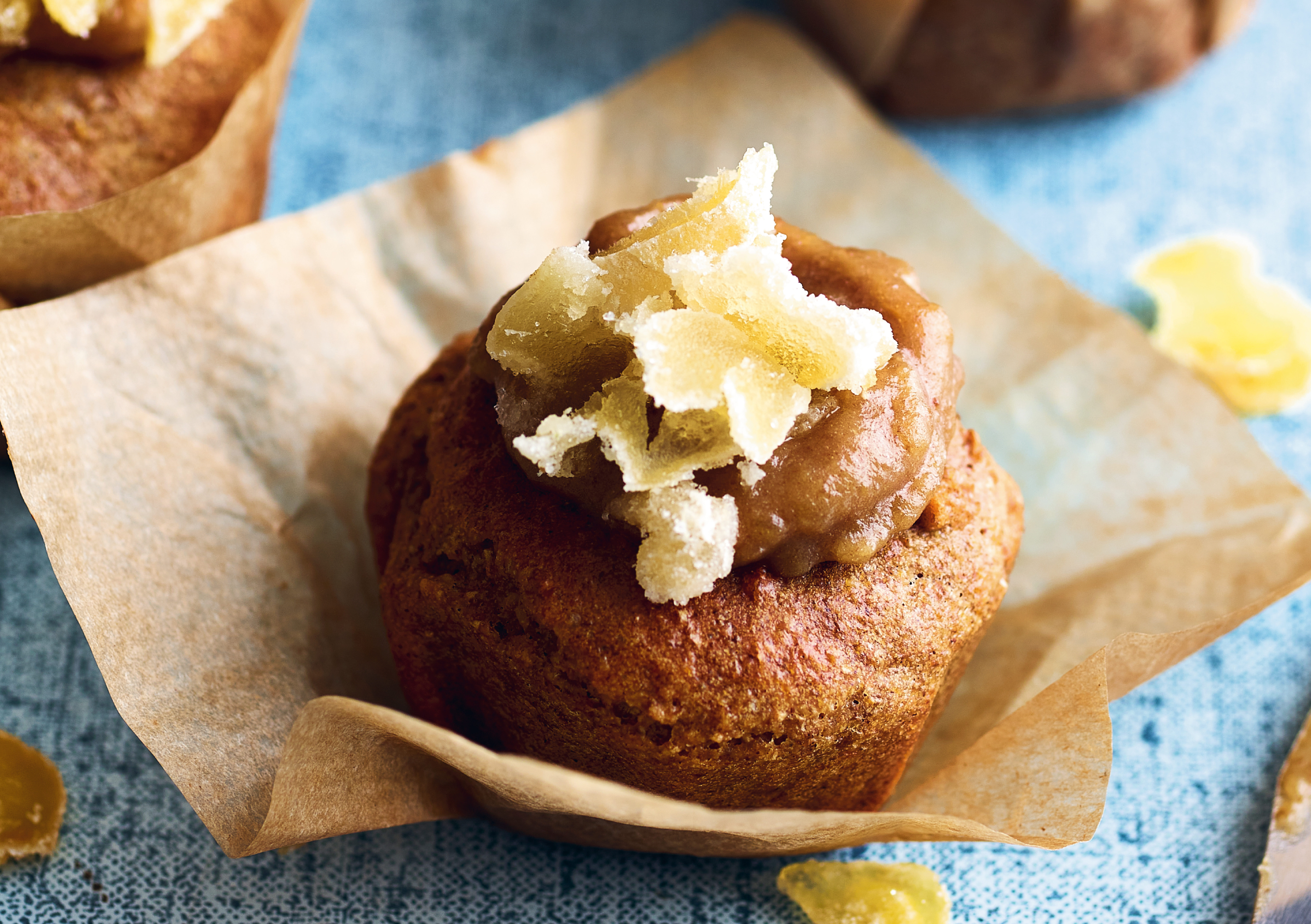 Who doesn't like gingerbread!? I've made these a few times for the kids at parties, and they always go down very well. The date topping is genius. too. When soaked in hot water, the dates soften and can be blended into a puree, which has a smooth, sticky texture and a caramel-like flavor.
Makes: 6
Ingredients:
3.5oz whole-wheat all-purpose flour

1oz soft dark brown sugar or coconut sugar

1oz ground almonds

¾ tsp baking soda

½ tsp ground cinnamon

1 tsp ground ginger

½ tsp ground clove

½ tsp ground nutmeg

Pinch of salt

3oz 0% fat Greek yogurt

1.5 fl oz water

1 egg

1 ½ tbsp melted coconut oil

2 tbsp crystallized ginger chunks, to decorate
Date Caramel
3.5oz pitted dates

2 fl oz milk or non-dairy milk

1 tsp vanilla extract

Good pinch of salt
Method:
Preheat the oven to 400°F and line a standard muffin tin with 6 muffin cases.

Mix together the flour, sugar, ground almonds, baking soda, spices, and salt in a medium bowl.

In a separate bowl or jug, combine the yogurt, water, egg, and coconut oil.

Pour the wet mixture into the dry mixture and stir together until just combined. Divide the mixture between the prepared muffin cases.

Bake for 20-25 minutes until lightly browned on top and a toothpick inserted into the center of a cupcake comes out clean. Set aside to cool.

Meanwhile, make the caramel. Place the dates into a small jug and cover with boiling water. Set aside for 15 minutes to soak.

Drain the dates and return to the jug, then add the milk, vanilla, and salt. Blend until smooth with a hand blender; or in a food processor or free-standing blender.

Once you're ready to serve the cupcakes, frost them with the date caramel and sprinkle on some of the crystallized ginger chunks for decoration.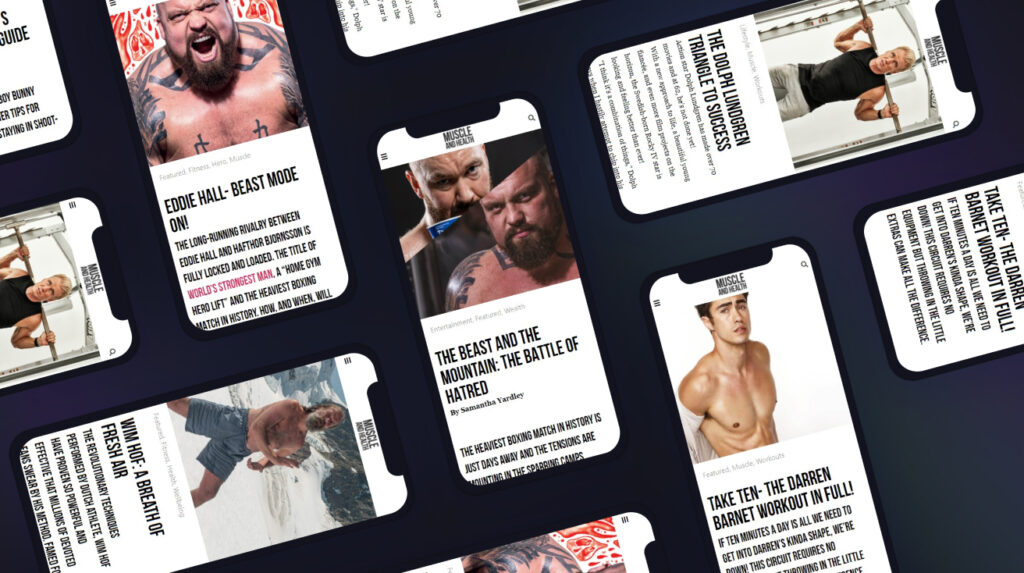 get all the latest mucle, health and wealth news delivered straight to your inbox