Kara Saunders may have been crowned 2nd fittest on earth, but that's all in a day's work for the new mom from Brisbane.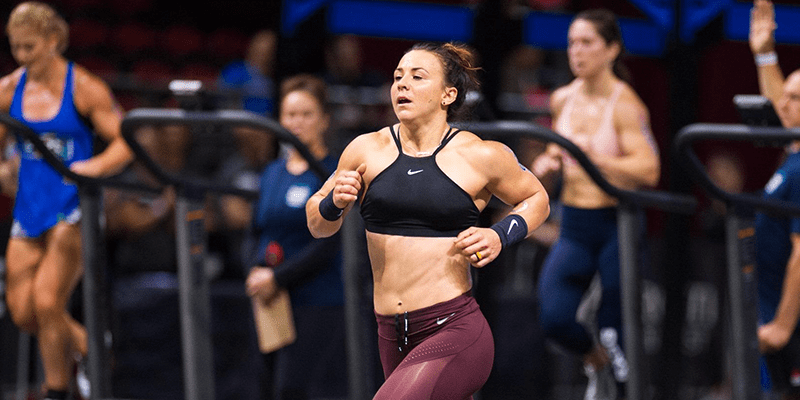 How did you juggle training with pregnancy and being a new mom? Also, how on earth did you get back into mega shape so fast?
Kara Saunders: Training pregnant was the easy part. Sometimes you're tired and need to rest, so you do, and other times you feel superhuman. I tried just to let myself feel my feelings and roll with them. Being a new mom was a whole other story. People think it's about sleep deprivation.It is definitely a part of it, but your hormones Must drive things differently. Your body has to repair from one of the craziest changes ever, and all while it's prioritizing someone else. I do what I can, when I can, and try to build up as my body feels ready. As for getting into shape, I've been an athlete for almost a decade, so I know my body well. I not only learned how to work out fast but how to be the healthiest I could be. Those skills were the most valuable after I had my daughter.
What first got you into CrossFit? Can you tell us a bit about your journey?
Kara Saunders: I was 20 and going out living the party life, and after a while, I just felt gross. I had no motivation or purpose, and my mom told me to join the gym. I did, and I never looked back. I turned up every day because I promised to take care of myself. After a little while, someone introduced me to CrossFit, and I loved that it challenged my mind and body. I didn't plan on being an athlete, but showing up every day and putting in my best effort added up.
When's your next comp?
The CrossFit Open is in March. This is the first Qualifying stage for the Crossfit Games. I have taken part in this competition since 2011.
Tell us about your weekly training split. How did you work on building your strength over time?
I leave that to my trusty coach, who knows much more than I do about elite athlete training. These days I focus more on balance throughout the week, with somewhat of a periodized focus and small strength cycles.
I train twice daily for five days per week and rest entirely on Thursday and Sunday. Those double days vary a lot. In the second session, I usually complete my isolated aerobic work or skills in the morning and the strength and metabolic conditioning/high-intensity work.
Tell us about your daily diet.
My background is in nutrition, so I use food as my medicine. I genuinely believe in utilizing nutrition to optimize your body's functions and avoid significant health concerns and/or using medication. I have always lived this way. I purchase a range of proteins, fruit and vegetables, nuts and seeds, and I rotate them throughout the week. I eat very simple foods with minimal components in each meal. I don't think nutrition should be entertainment or torture. I don't eat much-processed food, usually just on an odd occasion with my husband, and I exclude dairy and eggs from my diet entirely. This is partly due to intolerance and my beliefs about the adverse effects of consuming dairy. This is very personal, and I recommend people research what is right for them.
We love your series on the Ultrahuman app! What can people learn from your series on Ultrahuman?
I have lived a holistic life for as long as I can remember. When we were sick in my family, we turned to food, sleep, mindfulness and exercise, which is precisely what Ultrahuman embodies in one place. I have created a series for anyone to show up each day and benefit from the movement the way I have for many years. I want to be there to help people live their best days, and I love how Ultrahuman provides all of the resources from each element to complement that.
What practical and valuable tips would you like to share for women wanting to start training?
Start where you are with what you have. Please don't compare your journey to anyone else's unless it propels you forward and motivates or inspires you positively. Showing up adds up. Feel what you need to feel; it's okay not always to love it to start, but know that it's a choice you've made because you want to live your best days, feeling your absolute best.
Instagram: @karasaundo
The Ultrahuman App is available on the App Store and Google Play.
Other Crossfit Articles
Zack George – The UK's Fittest Man: "I'm ready to step back onto that field"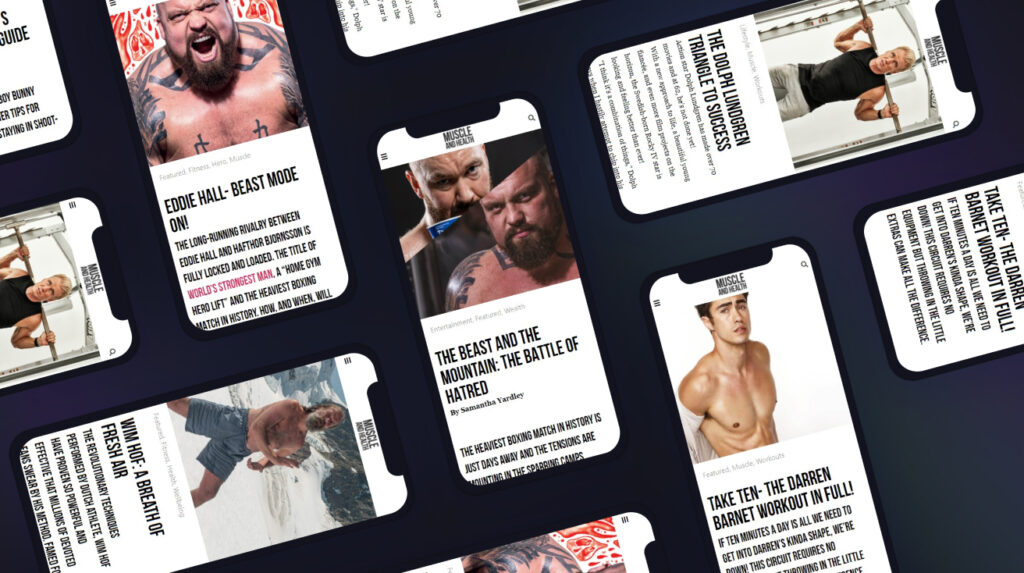 get all the latest mucle, health and wealth news delivered straight to your inbox