by Jack Franks
Podcasts are everywhere. Not visibly, of course, but you can rarely get through a whole day without either listening to one, hearing one being advertised to you or being recommended the next best thing by an overly-chatty work colleague. In what is fast becoming a heavily saturated space, it's sometimes overwhelming when trying to file through the hundreds of options on offer.
According to podcastindex.org, there were 4,114,420 total podcasts registered, around the world, in January 2023. That's a staggering statistic when you realize podcasts were unknown a decade ago, and the word didn't even grace the pages of dictionaries 20 years ago. 
Around 62% of people in the US listened to a podcast at least once in 2022, an increase from 55% in 2020 and 57% in 2021. Podcasts have risen and retained popularity because of their accessibility. 
How many times have you popped one on during your daily commute? 
In the car? Podcast. 
On the train? Speak to everyone around you, of course. Just kidding. That's far too social for 2023. Podcast. 
Taking a long walk on your own or with your dog? Podcast. 
Some people utilize podcasts while working out. The flexibility of the spoken word, despite being incredibly simple at its core, is the present and future wrapped in one.
Everybody seems to have an opinion on something in 2023, and podcasts are the perfect space for professionals, experts, celebrities or your everyday average Joe to broadcast their thoughts and share some insightful advice. Admittedly, there are some duds amongst the golden nuggets. But those glimmering nuggets are worth your ears' time.
That's why Muscle and Health have unearthed the pickaxes and clipped on the hard hats to dig through the congested mine of pods. Our headlamps and torches are fully charged. We've stocked up on fluids. There's an emergency procedure in place should we fall too deeply into the pod-hole.
The best lifestyle podcasts
Maintenance Phase
Listen on Spotify, Apple Podcasts, Amazon Music
Debunking the junk science behind health fads, wellness scams and nonsensical nutrition advice.
Michael Hobbes and Aubrey Gordon delve into the world of health myths, fads and scams to shine a light on what's worth your time and the tsunami of baloney consuming consumer brains with every view, swipe and click. 
A refreshing and honest outlook on the overload of information plaguing a health-obsessed generation, this podcast provides a simplified formula that helps to understand complicated topics.
Listen to:
The Trouble With Calories
The Great Protein Fiasco
Zombie Statistics Spectacular
High-Performance Podcast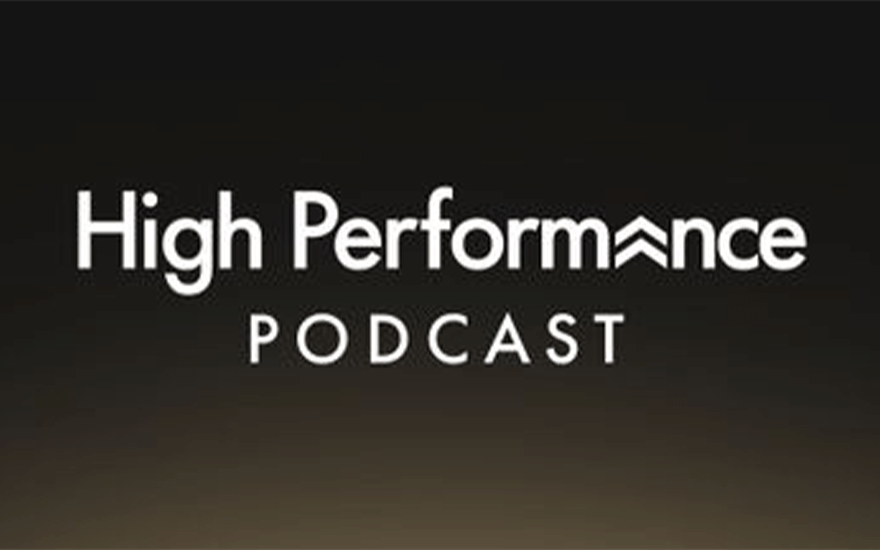 Listen on Spotify, Apple Podcasts, Amazon Music, Acast
Watch on YouTube
Discovering the non-negotiable behaviors that employed elite professionals in their field to get to the top and stay there.
Presented by Jake Humphries and Professor Damian Hughes, the High-Performance Podcast has skyrocketed to notoriety due to its insightful episodes, likable presenting duo and powerful messages from a spread of memorable guests. 
If you want to digest some wisdom and understand what makes the world's top sports figures, musicians, entrepreneurs and entertainers tick, tune in. Further evidence of this pod's success is the strand of projects it's produced. There's a live tour starting in April, two published books, and corporate away days packages for businesses. Not too shabby.
Listen to:
E177 – Matthew Syed: How to think outside the box
E169 – Mat Fraser, CrossFit legend: Being disciplined when no one is watching
E117 – Greg Hoffman: Harnessing the power of emotion to achieve high performance
Diary of a CEO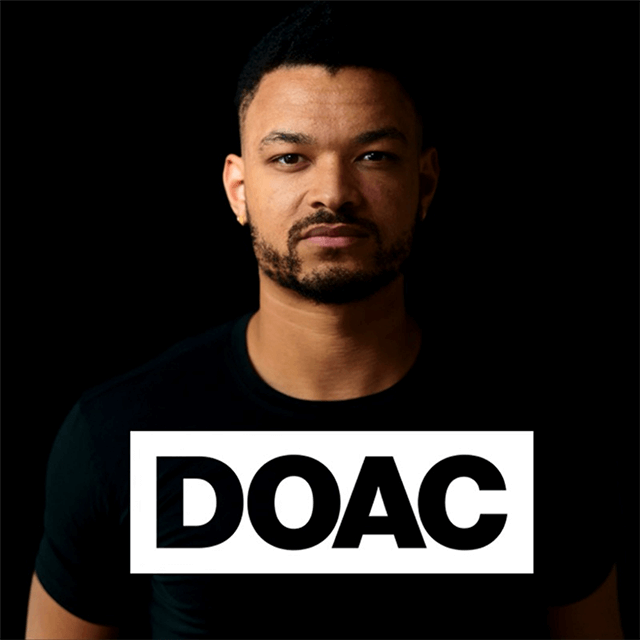 Listen on Spotify, Apple Podcasts, Google Podcasts
Watch on YouTube
An unfiltered journey into the remarkable stories of the people that have defined culture achieved greatness, and created stories worth studying.
While similar to the pre-mentioned High-Performance Podcast, the Diary of a CEO brings rawness and emotion to the table, creating touching conversations between decorated guests and host Steven Bartlett. 
Bartlett, a Manchester university drop-out who built the multi-million-pound marketing-commerce group Social Chain from his bedroom, anchors the ship and uses his experiences and know-how to keep the discussions constantly engaging. It's rare to hear interviews as open as the ones Bartlett has with his guests, sometimes feeling like you're a fly on the wall with a slight sense of guilt to be in earshot. Learn something. Think deeply. Maybe cry.
Listen to:
E218: The Weight Loss Scientist: You've been LIED to About Calories, Dieting & Losing Weight: Giles Yeo
E215: The Mindset Doctor: The Secret Man Behind The World's Top Performers: Steve Peters 
Performance People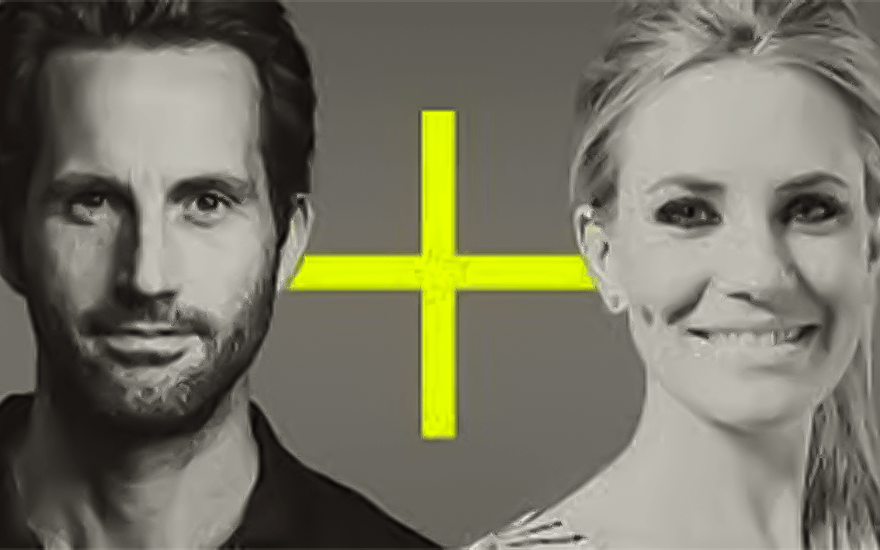 Listen on Spotify, Apple Podcasts, Google Podcasts, Amazon Music
Watch on YouTube
Georgie and Ben Ainslie chat to people in high-performance partnerships from sports, entertainment, business and politics.
One of the newest podcasts on this list, still in its infant days, Performance People, has the unique spin of having two guests on every episode instead of the more traditional solo chat. What this offers is double the wisdom, double the information and double the insight. 
Early guests include 12-time Olympic and World Championship gold medalist Michael Johnson and his trainer, Coach Hart. An exciting feature called 'performance 10' asks, "what can you learn about performance in 10 minutes?". Give this one a go and stick around to find out.
Listen to:
Lewis Pugh + David Becker – The Speedo diplomat
Michael Johnson + Coach Hart: The inside track on a gold medal winning partnership
The Best Fitness and Nutrition Podcasts
The Nick Bare Podcast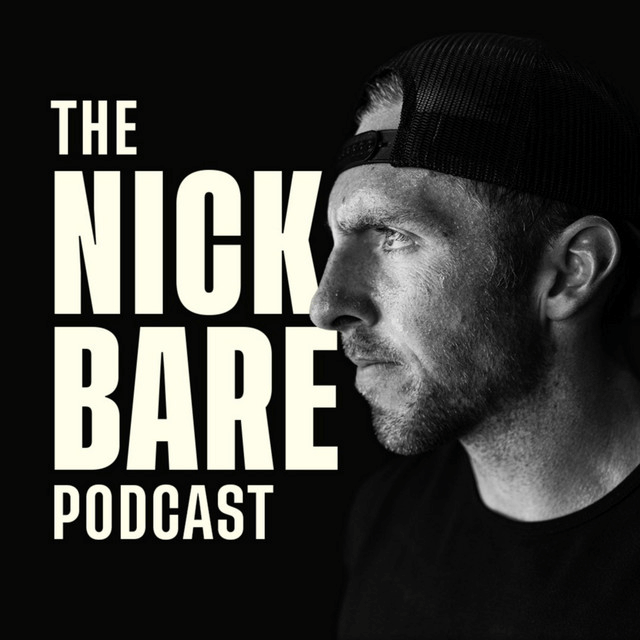 Listen on Spotify, Apple Podcasts, Libsyn
Watch on YouTube
Want to reach peak performance in and out of the gym? Each week, Nick gives you strategies to maximize your performance physically and mentally so you can level up your fitness, business, and more.
Presented by the founder of BPN Nutrition, Nick Bare is the ultimate modern-day man who has his s**t together. Nick's story began in 2012 when he started BPN from his apartment in Indiana, Pennsylvania. Still, it didn't take off until he started his own YouTube channel while serving in the military. 
What has followed has been a meteoric rise. BPN reported 22 million in revenue in 2020. This podcast has Nick share his tips and mindset on how to make it in fitness and business. It's got a bit of everything, and with a host of aspiring guests, you will no doubt be on the BPN train after a few hours of listening.
Listen to:
Matthew McConaughey | Nothing Is Unbelievable
If It Matters, You Will Make Time | Nick Bare
Dr James DiNicolantonio | Optimizing Salt Intake to Improve Performance
BarBend Podcast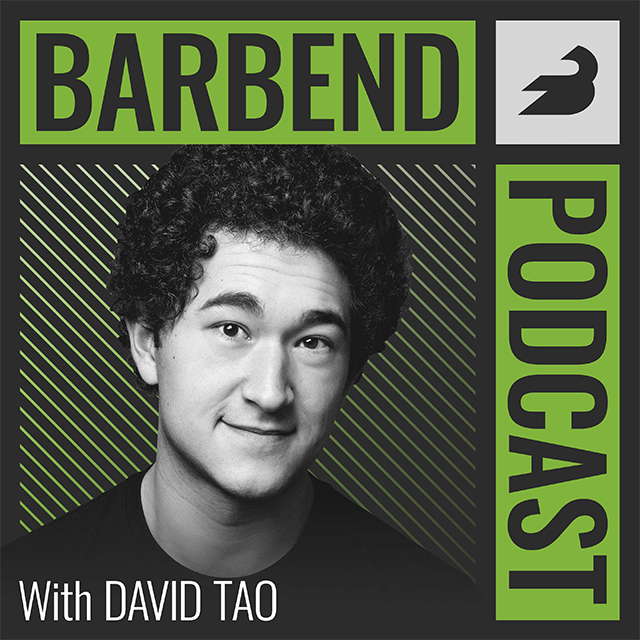 Listen on Spotify, Apple Podcasts
Learn from the top athletes, coaches, and influencers and hear from the strength community's most innovative and strongest minds to get their thoughts on training, competition, and coaching.
One for the strength obsessed. BarBend Editor and Co-Founder David Thomas Tao is your host for a podcast that lifts the lid on elite strength training. This pod's real strength is the range of guests here, who have something different to chuck into the hat. 
Of course, there's a lot of chat about weightlifting and bodybuilding, but there are also some thought-provoking discussions about trending topics in the strength universe. Myths are debunked, lifters' sense of humor is put under the microscope, and fitness memes are just a few of the quirkier tones coming from BarBend.
Listen to:
BarBend Classic: How Your Metabolism Works (with Josh Clemente)
Strength As An Artform (w/Steven Koontz)
What It Takes to Be a Bodybuilding Pro (w/Clare Morrow)
Mind Pump: Raw Fitness Truth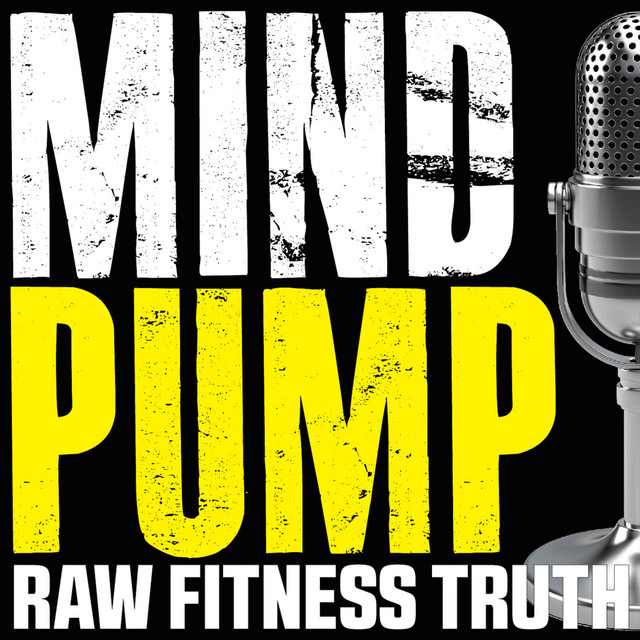 Listen on Spotify, Apple Podcasts, Soundcloud, Stitcher
Watch on YouTube
No fitness institution or fitness "truth" is safe from their quick wit and over 40 years of combined experience in the fitness industry.
Upon starting an episode of Mind Pump, you are smacked straight in the face with a high-energy and fast-tempo intro followed by the words, "You just found the world's number one fitness, health and entertainment podcast." Bold. But justified. 
Mind Pump is the encyclopedia for fitness podcasts. The Bible for in-depth discussions about training, diet and current trends. It's got everything. What elevates Mind Pump is its professional and slick production, both in terms of audio and visual. If you can watch this pod, then take that route. You'll be greeted by a studio that wouldn't look out of place in the Hollywood hills. The episodes are LONG too. Most are over an hour, and some tickets are the two-hour timestamp. Invest your time in this one, and you'll be rewarded.
Listen to:
2013: The Truth About Zero Calorie Foods, How to Build Impressive Abs, the Downside of Using Knee Sleeves to Squat & More
1985: The 6 Types of Fitness Influencers You Should Unfollow
1973: How to Train to Hit a PR, the Best Workout Programs for Cutting & Bulking, Ways to Overcome Feeling of Social Anxiety in the Gym & More
The Dumbbells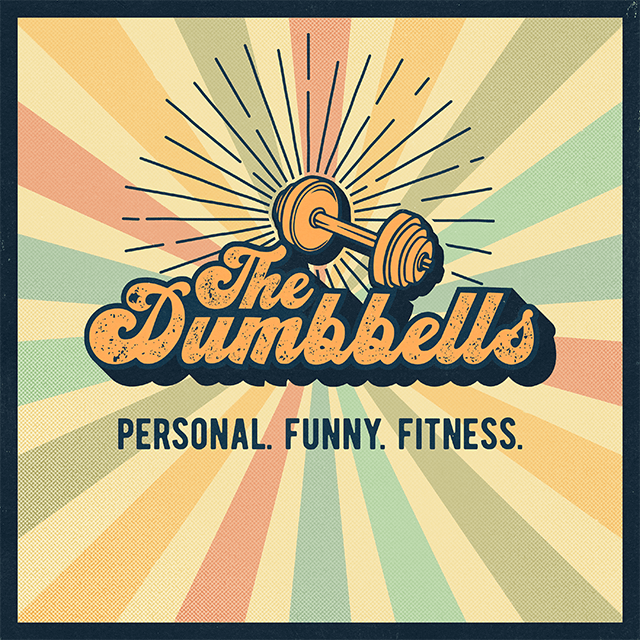 Listen on Spotify, Apple Podcasts
A funny fitness podcast where comedian/hosts Eugene Cordero and Ryan Stanger guide your life towards Training Dirty, Eating Clean and Living In-Between.
If you're looking for something a little bit more lighthearted yet, still packing an insightful punch, then this comedic stance on the world of fitness, life experiences and the struggle to maintain a healthy diet. Erin & Stanger can be heard reviewing fitness equipment, and Netflix shows and jumping on the latest trends. At times it can feel unscripted, more than likely because it is, but the wacky and quirky presentation style and structure simply work. Guests are engaging and immerse themselves in the tone of the show. This isn't all fun and games, though. Mostly. But not all. "Hey, Dumbbells. Let's get dumb."
Listen to:
292 Intro to MACRO MONTH: A whole month dedicated to Macros (w/Erin and Stanger)
303 Connection Coach (w/Julia Nunes)
319 Miley Cyrus
The Best Self-help Podcasts
The Rich Roll Podcast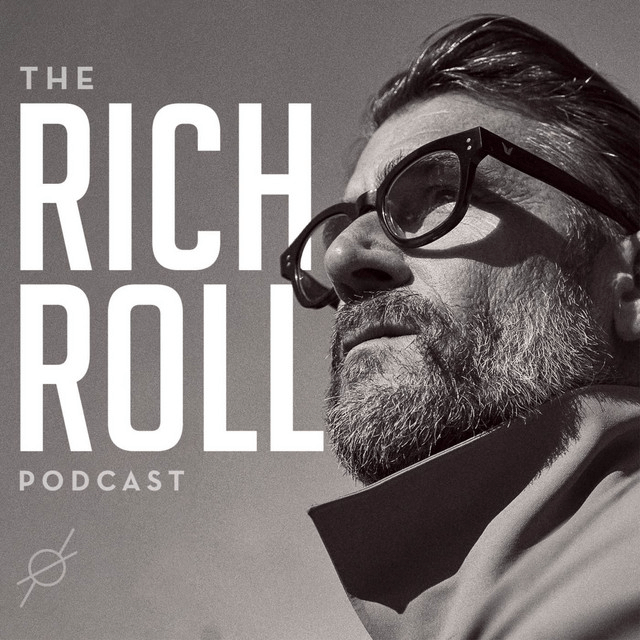 Listen on Spotify, Apple Podcasts
Watch on YouTube
A weekly aural dance designed to provoke, educate, inspire and empower you to discover, uncover, unlock and unleash your best, most authentic self.
This self-titled pod's host has had quite the journey. After years of struggling with alcohol, drugs and an unhealthy way of living, Rich dedicated his diet to plants. Two years later, he's a regular top finisher at Ultraman World Championship events. 
This pod covers all things wellness, with Rich speaking to some of the most forward-thinking minds in health, fitness, nutrition, art, entertainment, entrepreneurship and spirituality. Whatever your passion, there is something to take away from each episode here. Rich isn't afraid to tackle some potentially controversial topics and shines a spotlight on trending issues such as toxic masculinity, healing anxiety and work-life balance.
Listen to:
Steven Pressfield: Battle Resistance, Master Your Craft, & Pursue Your Calling
Seth Godin On Creativity, Embracing Failure & Spreading Big Ideas
Gordo Byrn on Making A 1000-Day Plan, Small Promises, The 5:2 Rule, & Designing Your Best Life
Kwik Brain with Jim Kwik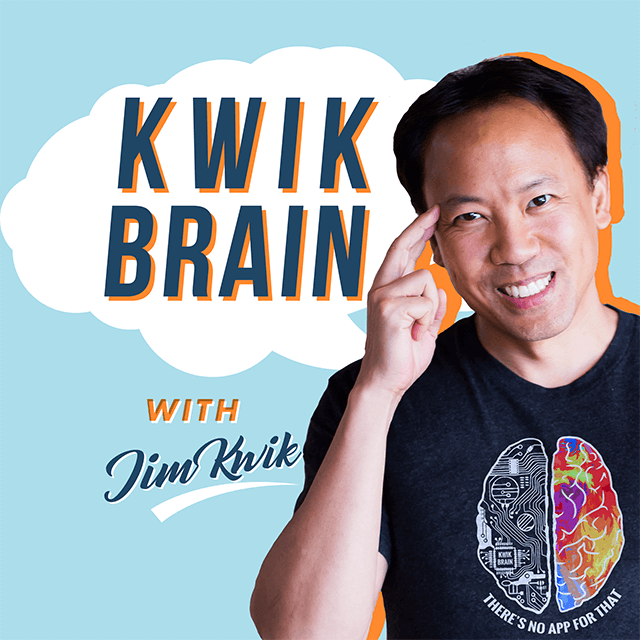 Listen on Spotify, Apple Podcasts, Google Podcasts
A fun, fast-paced show designed to help busy people learn and achieve anything in a fraction of the time! 
We don't all have an hour to listen to and digest podcasts. Some of us need speed and efficiency. This is where the superbly named Kwik Brain, presented by Jim Kwik, comes in. Get it? 
Kwik is a brain and memory trainer for elite mental performers, including CEO's and celebrities. This is pure bitesize, with discussions all under 20 minutes. There's no messing about here, making it so accessible and addictive. This podcast will also suit those with short attention spans and just require a jolt of information. Topics bounce around regularly, but the central emphasis is always the same. Train your brain to be better, smarter and more focused.
Listen to:
315: Best Productivity Tips For A Powerful 2023
305: Using Meditation to Supercharge Your Performance with Vishen Lakhiani
278: Discover Your Focus in 12 Minutes with Dr. Amishi Jha
On Purpose with Jay Shetty
Listen on Spotify, Apple Podcasts, Stitcher, Amazon Music
Watch on YouTube
Fascinating conversations with the most insightful people in the world.
Jay Shetty is on a roll in 2023. Following up on his #1 New York Times bestseller 'Think Like a Monk', '8 Rules of Love' is currently top of the UK non-fiction charts. But, his main focus has been his podcast which has had one goal since launching in 2019 – to make wisdom go viral. 
The former Vedic monk has an unrivaled cast of guests on his pod, including seven-time Formula One Champion Lewis Hamilton, global superstar Kevin Hart and the late legendary Kobe Bryant. Shetty, who is the undisputed leader in the well-being space, tackles relationships, narcissism, manifestation, imposter syndrome and overthinking. And that's just scratching the surface.
Listen to:
3 Techniques to Switch from Overthinking to Thinking Effectively & 4 Ways to Turn That Into Action
3 Says Love Affects the Brain & 3 Steps for Healthy Relationships
6 Scientifically Proven Ways to Improve Work-Life Balance & Reduce Stress
The One You Feed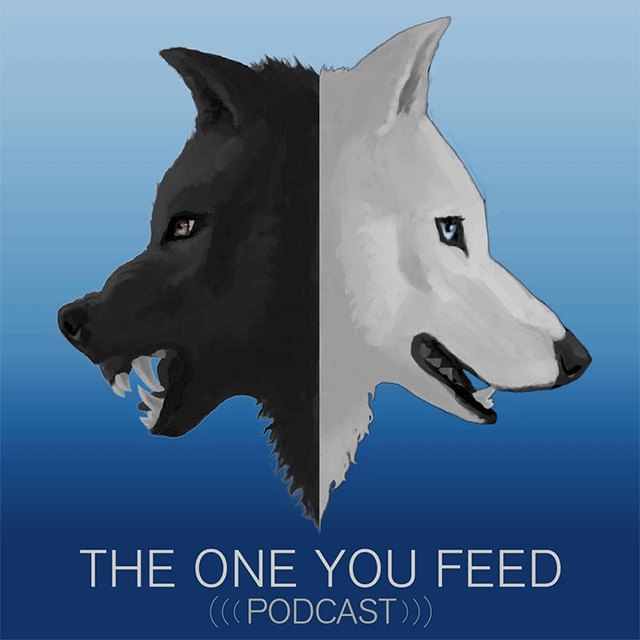 Listen on Spotify, Apple Podcasts
Talks with experts such as scientists, authors, researchers, psychologists, thought leaders, spiritual teachers, and public figures about how listeners can act their way into a better, more fulfilling life.
Can you remember what you were doing in September 2013? Thought not. That's when the first episode of the poetically titled 'The One You Feed' was aired. Over 600 episodes have followed, all set to the backdrop of the parable of two wolves at battle within us. 
The story goes one wolf in us represents kindness, bravery and love. That's the good wolf. The other is a bad wolf and represents greed, hatred and fear. When the titular grandson at the center of the parable asks his grandfather which one wins, he replies, "The one you feed." It's a genuinely cool concept to mold a podcast around, offering listeners powerful but practical tools they can use daily to suffer less and live with more joy, love, peace and fulfillment.
Listen to:
How to Meet Yourself with Dr. Nicole LePera
How to Bring Zen Into Everyday Life with Shozan Jack Haubner
The Challenges of Searching for Happiness with Josh Peck
The Best Food Podcasts
The Sporkful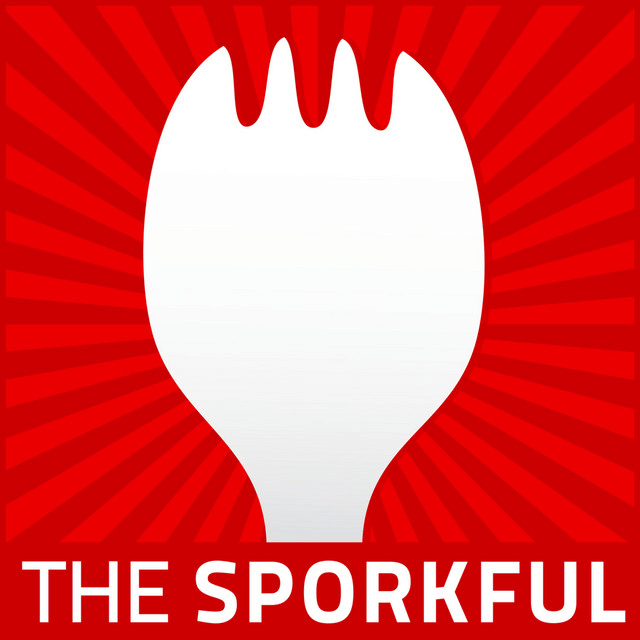 Listen on Spotify, Apple Podcasts, Stitcher
An obsession with food to learn more about people. The Sporkful isn't for foodies; it's for eaters.
This is pure storytelling through the realm of food. Clever, well produced and captivating, some of the stories are obscure enough to raise your eyebrows, but listen for an entertaining spin on the food podcast community. 
The perfect example, you can learn about the history of Iceland's economy and national identity through a burger or, more importantly, the last Big Mac in Iceland. Did you know Mcdonald's closed for good in Iceland in October 2009? This is food journalism of the highest level, wrapped neatly with a colorful bow on top. I mean, we KNOW you want to learn more about the man who can identify pizza from its grease stain.
Listen to:
Why Desk Lunches are Illegal In France
The Boom and Bust Of Meat Alternatives
The Firehouse Chef Who Still Burns His Toast
The Splendid Table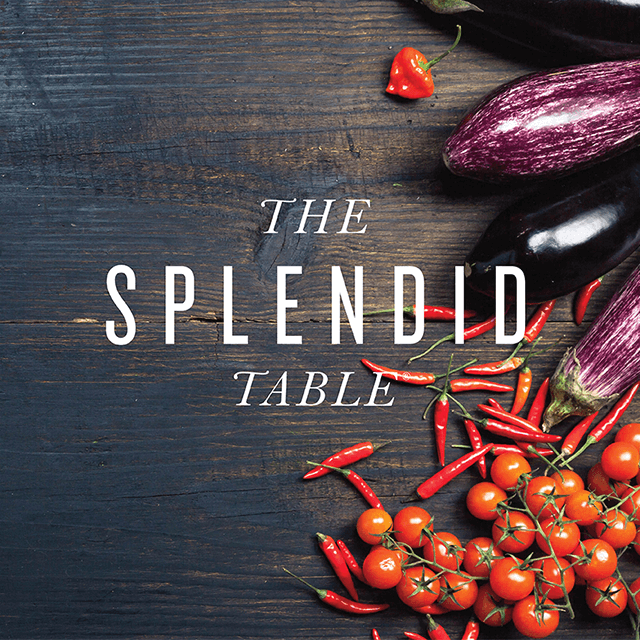 Listen on Spotify, Apple Podcasts, Stitcher, Amazon Music
A food show where everyone is welcome, connecting people through the language of food and eating.
Presented by award-winning food journalist Franic Lam, The Splendid Table has over…drum roll please…750 episodes. This pod's longevity offers listeners an endless all-you-can-eat buffet of food discussion, recipes and conversation with experts. Diversity is prominent, with every corner of the world covered and food culture in wildly varying countries explored. This isn't just a three-course offering. We are talking hors d'oeuvres, a main course, salad, a cheese platter, then dessert. The full works are all led by the brilliantly tuned-in and charismatic Lam. The first episode, 'Now You're Cooking', was released on January 4, 1997. This was a show two decades ahead of the curve.
Listen to:
701: The Culture of Drinking
682: Kwame Onwuachi – Notes from a Young Black Chef
628: Food From Faraway Places
The Nightcap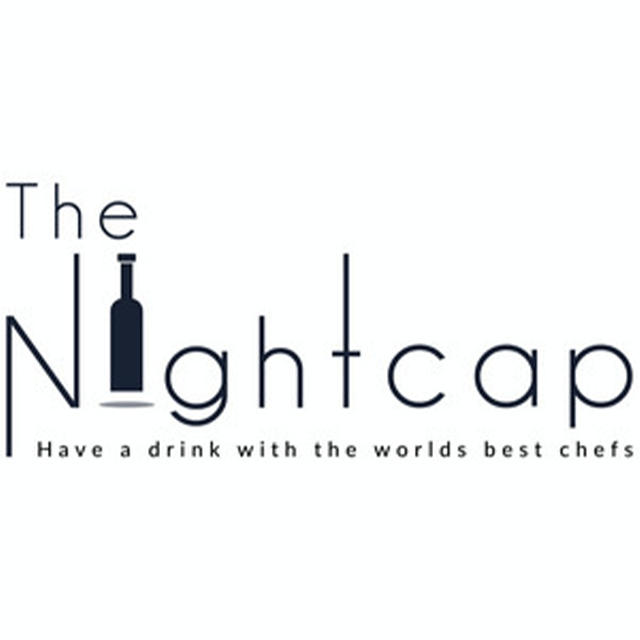 Listen on Spotify, Apple Podcasts
Candid conversations about life and food between an award-winning podcaster and the world's best Chefs.
A podcast with a sprinkle of sophistication and more than a dash of star quality in the world of cuisine. The Nightcap is recorded at Salt, in Stratford Upon-Avon, and see's Simon Alexander – podcaster – and Paul Foster – Head Chef at Salt – engage in conversation with some of the world's finest food creatives. It's a Michelin Star podcast served in a Michel Star setting, with a roster of award-winning chefs sharing their backgrounds and ascents to the top of the food chain. After a hiatus between June and the start of 2023, the pod is back and delivering weekly episodes. No better time to tuck in.
Listen to:
Series 4, Ep 5 – Lee Westcott
Dirty Dancing with Tom Brown, Gary Usher's £19.95 burger + listener questions!
Tik Tok trolls, Tomato Carbonara and the new Boiling Point new series
The Simply Vegan Podcast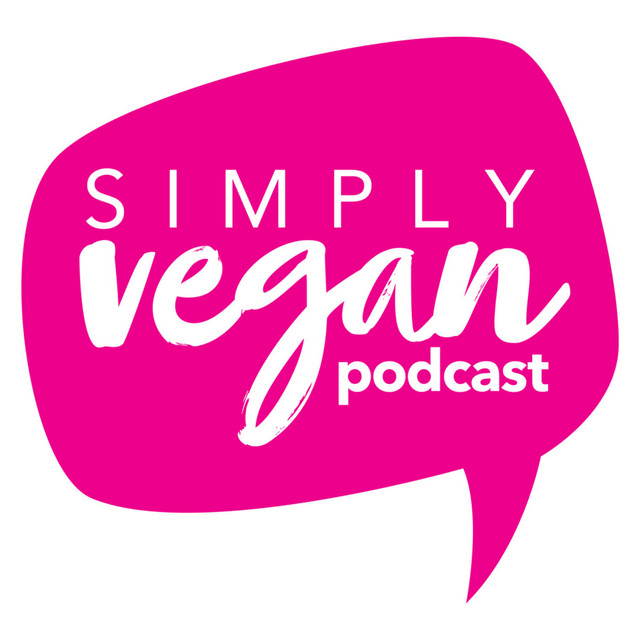 Listen on Spotify, Apple Podcasts
A hub for vegan news, debate, nutrition, recipe ideas and new products. Whether you're flexitarian or a long-time vegan convert, The Simply Vegan Podcast aims to inspire, inform and amuse.
Brought to audiences by Vegan Food & Living – the UK's best-selling vegan magazine, this podcast is for those either on the vegan journey or those wanting to learn more and possibly begin their transition. It's a haven for vegans, offering advice and insight into the latest trending topics and points of interest within the community and learning about the culture of vegans around the world. 
Learn some new recipes and vegan hacks and hear from some of the big game players, including Wicked Kitchen's Derek Sarno, Vegan Chef Bettina Campolucci and The Vegan Queens. There's a really good chat with multi-award-winning DJ Moby in the mix too. Play.
Listen to:
Can going vegan save you money? With Hannah Coyne
Ep109. The treats you might not know are vegan
Ep100. Staying youthful and energised on a plant-based diet, with Victoria Moran
The Best Wealth and Business Podcasts
Invest Like the Best with Patrick O'Shaughnessy
Listen on Spotify, Apple Podcasts, Stitcher
Conversations with the best investors and business leaders in the world.
If you're a professional investor, CEO, entrepreneur, or business strategist, or you have the goal to become one, this is the podcast you need to grace your eardrums with. Presented by Patrick O'Shaughnessy, Chief Executive Officer at O'Shaughnessy Asset Management, has dominated the investment podcast zone for years, providing consistent and enriching episodes packed with information you're unlikely to find unless you flip through hundreds of pages of books. Discussions with experts in fields such as software, sports, AI, commercial real estate and gaming are covered, but that's just the tip of the iceberg. Looking to up your investment game? Hit that follow button.
Listen to:
John Fio – Creating Magic for Consumers – (Invest Like the Best, EP.311)
Paul Orfalea – It's About the Money – (Invest Like the Best, EP.299)
Harry Finkelstein – Building the Entrepreneurship Company – (Invest Like the Best, EP.294)
We Study Billionaires – The Investors Podcast Network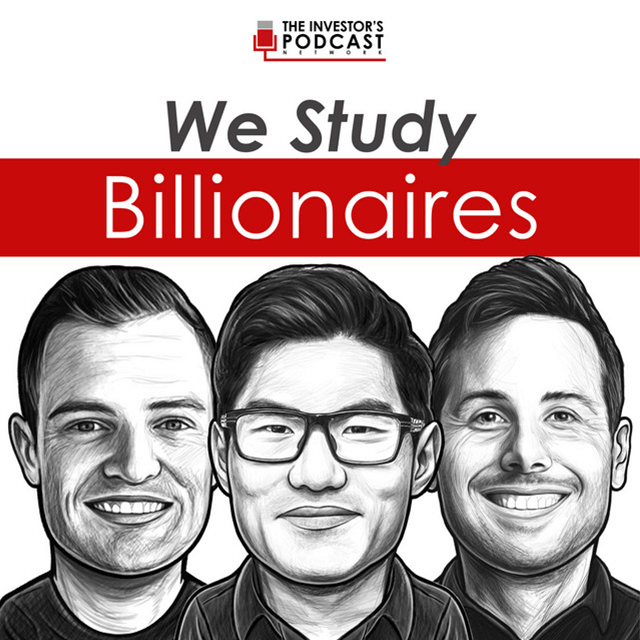 Listen on Spotify, Apple Podcasts, Google Podcasts
Watch on YouTube
Three guys interview and study famous financial billionaires, and teach you what they learn and how you can apply their investment strategies in the stock market.
A bit of a different concept from most podcasts on this list, We Study Billionaires is the largest stock investing podcast show in the world with 100,000,000+ downloads and is hosted by Stig Brodersen, Trey Lockerbie, and Clay Finck. Expect discussions surrounding stocks, bitcoin, financial wisdom and investing across three individual series. Alongside the main source of material, We Study Billionaires, there's also the Richer Wiser Happier, presented by best-selling author William Green, and the Bitcoin Fundamentals series hosted by Preston Pysh. Lots to dissect and get your teeth stuck into.
Listen to:
RWH022: Multi-billionaire Masterclass w/ Ray Dalio
TIP522: Unconventional Wisdom From the Greatest Minds In Investing w/ Shaposhnik
BTC117: Bitcoin and the Start Of the Information Era w/ Luke Broyles (Bitcoin Podcast)
The Stacking Benjamins Show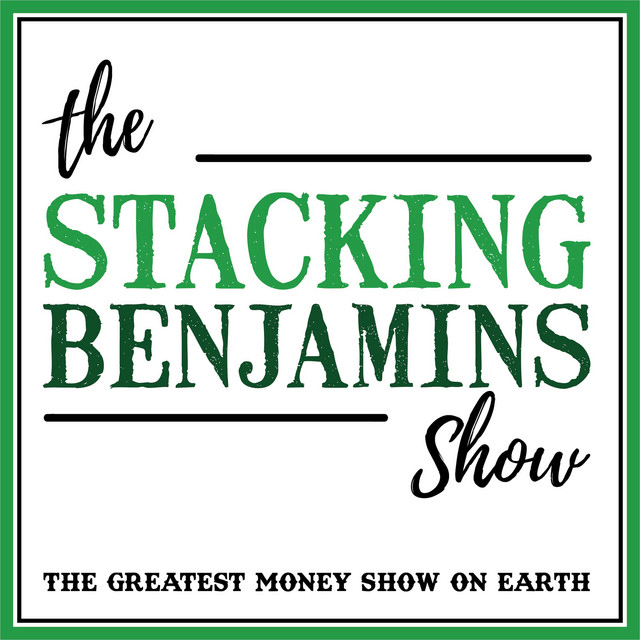 Listen on Spotify, Apple Podcasts, Amazon Music, Stitcher
Watch on YouTube
Chats with experts about finance, but making it cool, fun and easy to follow. Oh, and all from Joe's Mom's half-finished basement.
Experience the greatest money show on Earth. That's quite the bold claim this pod makes in its pitch to audiences, but, having been named the 2023 Best Personal Finance podcast by Bankrate.com, it's hard to build an argument against that statement. 
Boasting a light and friendly tone throughout its nearly 950-episode run, hosts Joe Saul-Sehy and OG aim to make financial literacy fun for all as they sit around the card table in Joe's Mom's half-finished basement and talk with experts about personal finance, saving, investing, and important money trends. To add to the pod's credibility, there's also a book aptly titled 'Stacked'.
Listen to:
From Employee to Entrepreneur: How To Make the Leap (with Amy Porterfield)
Trick Your Brain to Stack More Benjamins
Decluttering Your Way To Happiness (with Tracy McCubbin)
The Side Hustle Show
Listen on Spotify, Apple Podcasts, Podbean
Because Your 9-5 May Make You a Living, But Your 5-9 Makes You Alive!
Coined as an entrepreneurial podcast you can apply to, each week, host Nick Loper provides new business ideas, side hustle opportunities, and high-value content to help you make extra money and make the most of your time. 
In a time when so many of us love the idea of doing a bit on the side for that extra bit of income, this pod gives you the platform to make that a feasible reality. Loper is the proof in the proverbial pudding here, having crafted a multi-six-figure business while working a full-time job. A few hours of your time will be greatly rewarded. That idea you've had in your head for years may get the spark it needs to ignite.
Listen to:
548: $1000 a Week Tutoring On the Side
541: 14 Big Ideas From the Last Year of Side Hustle Show Guests
513: 3 Ways to Get Out of the Rat Race
The Best Sex and Relationship Podcasts
Sex With Emily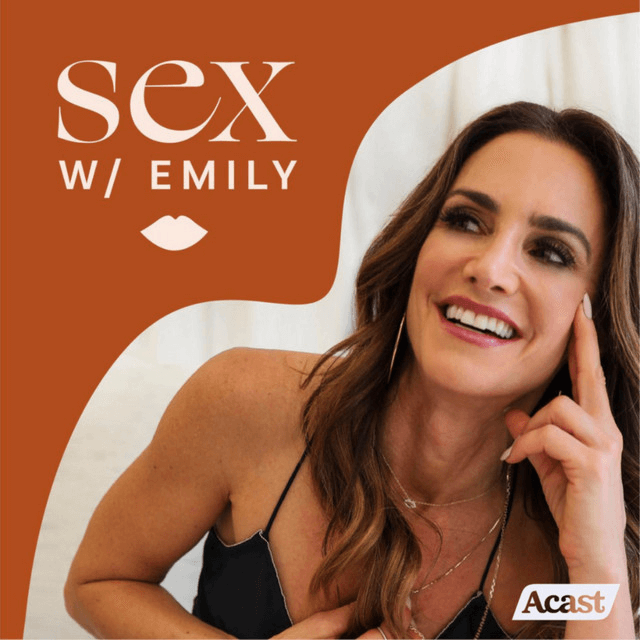 Listen on Spotify, Apple Podcasts, Acast
Expertise on sex, relationships and everything in between from a doctor who has helped millions of people worldwide navigate their sex lives.
Meet Dr. Emily Morse. For the past 15 years, this Doctor of Human Sexuality has tried to liberate the conversation about sex and pleasure. A pioneer in the industry, her podcast is the number one Sexuality podcast on iTunes. Episodes are released every three days and cover every corner of the bedroom, ranging from sex life hacks to finding your sexual voice and all the little (and large) bits scattered across the floor. Emily also takes her viewers' questions and makes a promise to every listener. She can improve your sex life in a minute or less. Well. There's only one way to find out.
Listen to:
Mental Health = Sexual Wealth
Like Your Body, Love Your Sex Life
Are You Quiet Quitting Your Relationships
The Therapy Crouch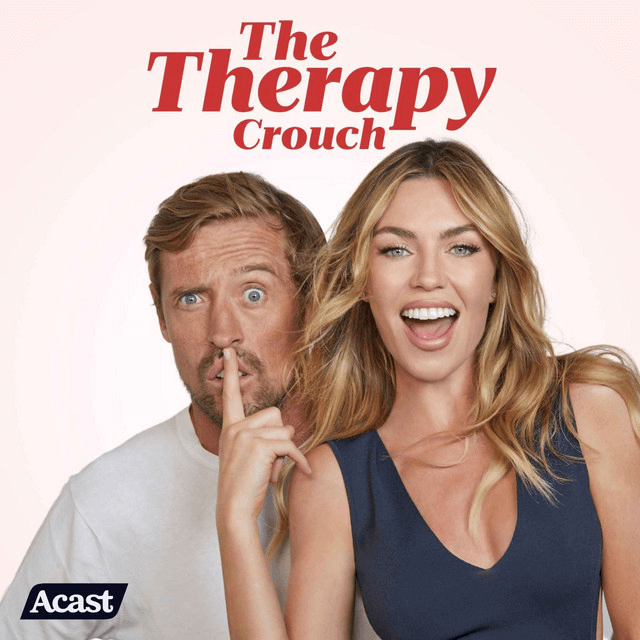 Listen on Spotify, Apple Podcasts, Amazon Music
Watch on YouTube
A soon-to-be smash hit pod from Abbey Clancy and Peter Crouch where nothing is off limits. Expect tears, tantrums and plenty of laughs along the way.
A bit of a wildcard inclusion, but at its core, this is a podcast about the relationship between ex-professional footballer Peter Crouch and his wife, Abbey. Crouch is better known for his hugely successful 'That Peter Crouch Podcast', but this recent release with his better half is already making waves and threatening to dethrone his pièce de résistance. 
Humor is expertly blended with real chats about dating, getting married, having kids and navigating a high-profile relationship that the tabloids obsessively cover. The occasional glass of wine is consumed, which only adds an extra layer of laughter, and there's a great section where the Crouch duo answer questions sent in from listeners. I would maybe take Abbey's advice from the two. Sorry Peter.
Listen to:
First Dates
What To Expect When You're Expecting
The Holiday Episode
Doing It! with Hannah Witton
Listen on Spotify, Apple Podcasts, Google Podcasts
Join Hannah Witton and some very special guests as they discuss all things sex, relationships, dating and bodies.
Now well over the 150-episode mark, this podcast has all the bases covered. A range of exciting and extroverted guests engage in open and honest conversations with the pod's host, Hannah Witton. Witton, who has been making online content on sex and relationships for over ten years, is the perfect host, with her roster of popular series and books elevating her to elite status in the community. Sexual methods and beliefs are explored across a meandering variety of cultures, with guests from India, Kenya, Germany, Egypt and Cambodia sharing deep and meaningful stories which listeners can learn and apply in their own lives.
Listen to:
Deepfake Porn, Break Ups & Mental Health with Jennifer Savin
Masculinities, Misogyny and Sex Ed for Boys & Young Men with Ben Hurst
Pegging the Patriarchy, Dirty Talk and Race Play with Luna Matatas
Savage Lovecast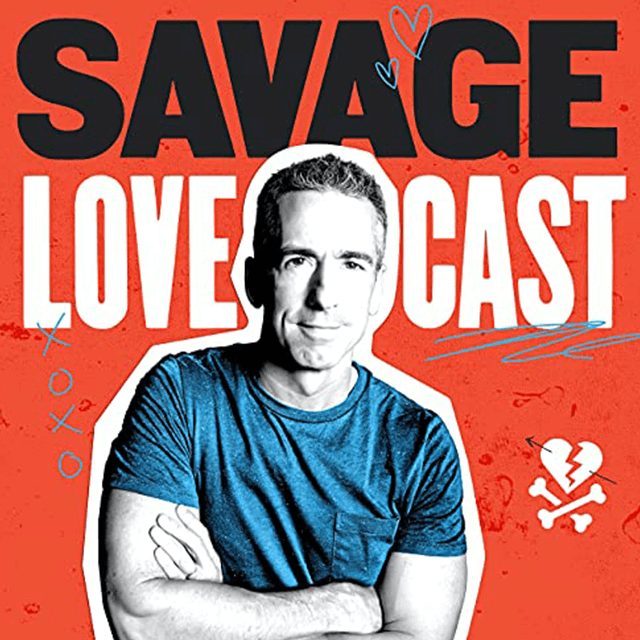 Listen on Spotify, Apple Podcasts, Google Podcasts
America's only advice columnist answers your questions and yaps about politics.
The origins of this podcast can be traced back to 1991, when Dan Savage's sex-advice column first appeared in The Stranger, Seattle's alternative weekly. Fast forward to 2006 and the Savage Lovecast was born. Dan offers listeners advice on a weekly basis for all of their sex related issues and curiosities, delivering each episode with his graphic, pragmatic and humorous style which has helped change the cultural conversation surrounding monogamy, gay rights, religiosity, and politics. Jump in to find out some burning questions such as, how do you organize a sex party with your pals and avoid awkwardness? And listen to a tale about a woman who discovered her 80-year-old father was downloading porn. Gold.
Listen to:
Savage Lovecast Episode 830 – Dr. Carlton Thomas is Here for the Butt Stuff
Savage Lovecast Episode 848 – "Ask a Sub's" Lina Dune on social media censorship
Savage Lovecast Episode 852 – A squirting mystery
Related Articles
How Music Can Boost Our Brain Power
Here's Why Darren Barnet Is Taking over Netflix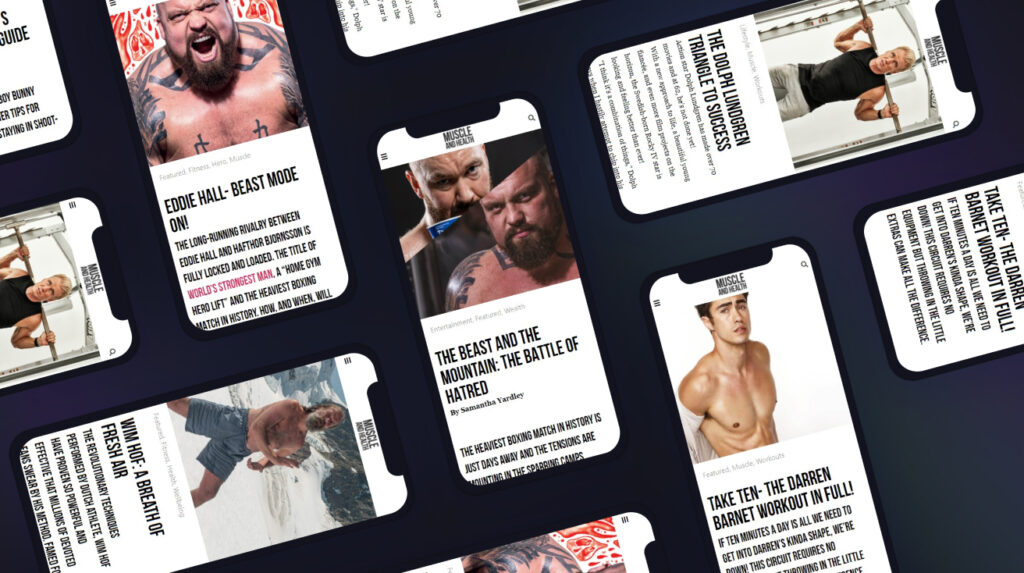 get all the latest mucle, health and wealth news delivered straight to your inbox