Love a good workout before and after story? See how Ibby Aslam's passion for fitness helped him reclaim his life
Thirty-three-year-old property developer and restaurateur Ibby Aslam had been a fitness fanatic since he was 18 years old and maintained peak physical fitness until the death of two family members almost completely derailed his life.
After facing the emotional turmoil of his mother's death followed subsequently by his youngest brother being killed in a car crash after attending his friend's wedding, Ibby went into a deep depression. He painfully recalls being in "the worst mental state of my life."
Despite being plunged into a painful state of unyielding melancholy, Ibby believes that it was his passion for fitness that helped him to overcome his trauma and ultimately saved his life. Ibby learned that physical and mental health are inextricably entwined.
He explains: "We all know that physical health problems greatly increase the risk of developing mental health problems, and the other way round. 
"After losing my beloved mom and younger brother, I didn't care about myself. I was overeating, and all the wrong foods.  I was in a very dark place, and I lacked the motivation to do anything, let alone pursue my career. I lost focus and an enthusiasm for life, and I simply couldn't picture the future" he recounts solemnly. 
"Life can be mentally challenging for all of us at times.  These challenges suck our energy and life force. I now understand that if our mental state is weak, it negatively impacts our self-worth, behavior, our relationships, as well as our work.
"We all know that exercise is a great way to keep physically healthy as well as improving our mental well-being because it releases those feel-good chemicals, endorphins in the brain. 
"I had been a fitness junkie, but I just needed to get into the right headspace to make it happen. When I eventually decided to make a change, I knew I needed extra support even though I have a qualification as a PT instructor, so I hired a very experienced PT called Carlton Macintosh.
"I told Carlton that I wanted to lose body fat and get into the best physical and mental shape of my life. After all, I'd wasted a few years."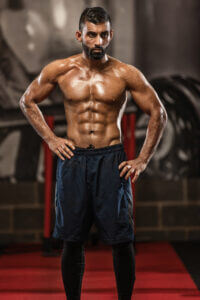 Ibby wasn't just reclaiming his life, he was motivated to lose weight and get in shape for the woman he'd just met – Chantelle Scott, who he describes as his "dream girl". Chantelle, a makeup artist from Manchester, in the UK was a former kick-boxer who represented the GB team in Europe. She inspired him to throw himself into fitness wholeheartedly and transform his body.
"Carlton and I looked at everything I was eating. He cut out the rubbish to create my personal diet plan" says Ibby. "I increased my protein intake to 140 grams per day, reduced my fats to below 50 grams per day, carbs to 300 grams per day and I cut out foods high in sugar. The aim was to eat no more than 1500 calories a day. Needless to say, I modified my food intake along the way.
"I started training twice a day, Monday to Sunday. In the mornings, I was doing heavy weight training and compound exercises like deadlifts, squats, pull-ups, chest press, lunge walks, and a lot of mobility work.
"In the evening, I did 30 minutes of high intensity cardio work usually on the rowing machine and hill sprints on the treadmill. On top of this, I put in approximately 7,000 steps a day, which would take around an hour, five times a week.  This really lifted my mood.
"Let's face it, even walking improves mental alertness, energy and mood. Almost immediately, I felt that this program was strengthening my mental well-being as well as my physical health.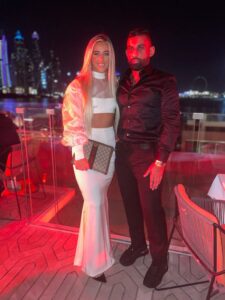 "I also engaged Tyson Fury's physio Matt Towey once a week to give me a deep tissue massage to help my body recover" he says. 
"When I started my body transformation campaign, I was 88kg/194 lbs. After 14 weeks I dropped to 72kg/158 lbs, losing 18kg /36 lbs in all. And I've lost a little more weight since.
"This really has been so much more than a weight loss journey for me," Ibby exclaims: "In transforming my body I have been lifted from what felt like the pit of despair. I can't say I will ever get over the premature loss of my mother and brother, but I am not going to waste another day of my life. 
Even though I have my business interests, my real passion is as a fitness motivator and I am now supporting people who are dealing with depression, stress, or anxiety caused by work, or home life. I really want to help kids from impoverished areas who feel they have no purpose in life."
For another draw-dropping transformation, fellow Brit Ricky Leport's TRUCKER'S TRANSFORMATION provides a huge dose of inspiration too.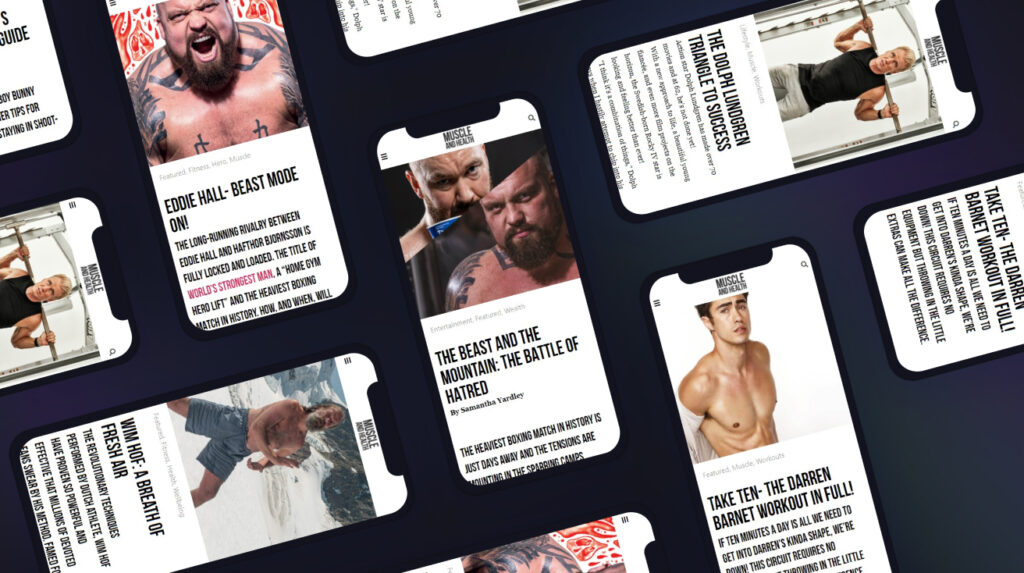 get all the latest mucle, health and wealth news delivered straight to your inbox