There's a new workout on the block, and it's sure to get your heart racing! Influenced by Bollywood superstar Jacqueline Fernandez's training regime with her PT Cindy Jourdain, these full-body sequences will challenge your muscular endurance, improve cardiovascular fitness and increase your strength. The best part is they only take 20 minutes.
"Jacky and I connected in Mumbai in 2016. She wanted to learn ballet and knew I was an ex-professional ballerina and I was training out of a studio with mirrors and ballet bars, so we started out that way. She was really dedicated and athletic from day one and also so genuine and poetic in her movements. That was a great start!
"As my bootcamp became more and more famous, Jacky actually joined it and stepped into the classes to help motivate the groups! We also did PT 1-2-1 and her and I worked on various different film projects. I helped Jackie become faster, more agile, and accurate for action roles, which was fun as we worked on reflex, flexibility, and motor fitness skills a lot.
"I left Mumbai in 2020 and SheRox cardio was born out of an idea to do a routine for Jacky she could do anytime and anywhere in my absence. It just required her drive and dedication and a yoga mat. Little space, no equipment, just determination.
"I wanted to showcase Jacky's athletic potential but at the same time make it a challenge for her. It was important to show she was working hard just like anybody else, but also be able to demonstrate the moves well, whilst really connecting with the audience. I wanted to bring the masses and make people love and enjoy training with us.
"Jackie couldn't walk for three days after filming the SheRox program together back to back! It's super challenging and if you're attempting it for the first time you should be ready for a super session."
Jacqueline Fernandez launches brand new "She Rox" cardio workout series.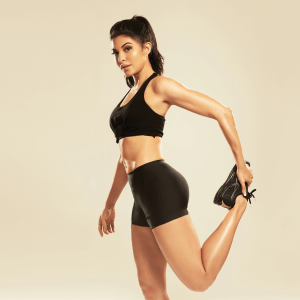 As one of India's most influential stars, Jacqueline Fernandez is an award-winning Bollywood actress who's amassed an online following of well over 90 million across Instagram, Facebook, Twitter and YouTube.
Excited to launch the SHE ROX CARDIO series, Jacqueline explained: "I'm so happy to launch the SheRox Fitness program. Keeping fit and active has always been important to me and I hope this program can motivate as many people as possible towards improving their health and wellbeing, while giving them a taste as to how I prepare for life on and off set!"
Jacqueline is keen to stress that SHE ROX CARDIO is for anyone leading a busy lifestyle too, no matter where they're at on their own fitness journey:
"Sometimes my filming schedule can be pretty intense, so it's great to be able to streamline my workout regime working with
Cindy," she says. "I'm always fit and ready for the next challenge and now you can be too."
TRUCONNECT by TV.FIT CEO and founder David Weir is delighted to welcome Jacqueline to the platform:
"Jacqueline is an inspiration to so many and it's an honor to welcome her to the TRUCONNECT family," he says. "We're extremely excited to work with her to help people across the globe have fun while getting fitter!"
The SHE ROX CARDIO program will help TRUCONNECT by TV.FIT continue to grow their presence exponentially across global territories. Further to Jacqueline's She Rox Fitness program, TRUCONNECT by TV.FIT boasts an incredibly versatile offering, inclusive of mental health and lifestyle e-books and bespoke workout programs for all – from Mums to seniors, to families – and a growing portfolio of virtual events to come.
Ready to discover your strongest workout flow yet? Pick up your copy of Muscle and Health today
Get social with the team:
@cindy_jourdain
@jacquelinef143
@fitness 
The TRUCONNECT by TV.FIT app is available to download on the App Store, via Google Play and on the HUAWEI AppGallery.
Download now for your free 14-day trial; then $12.99 per month/$129.99 annually.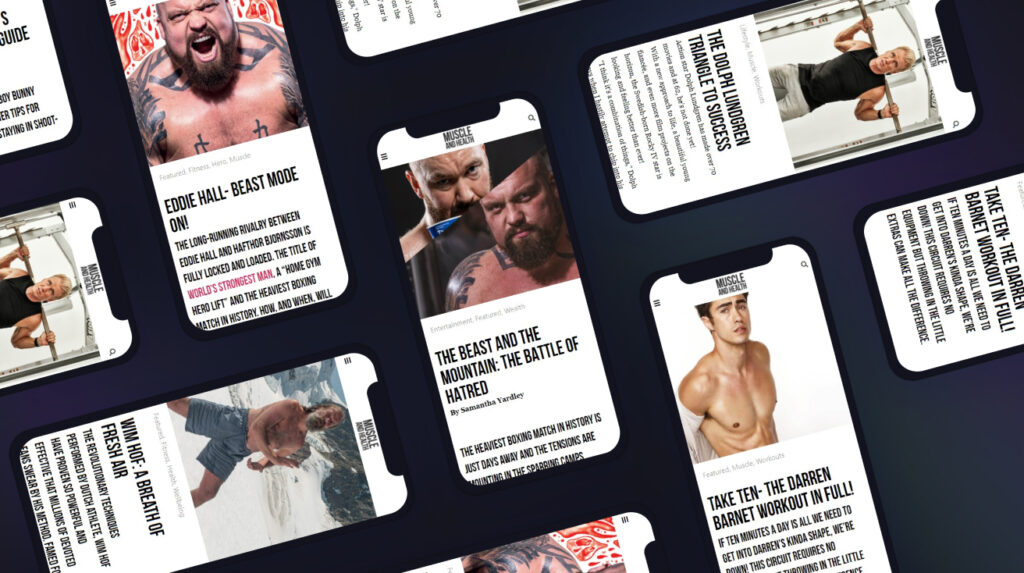 get all the latest mucle, health and wealth news delivered straight to your inbox