Words by Danni Levy
Roy Jones Jr has spoken about his return to the ring on Friday 30th June, when he will face his opponent, bodybuilder "NDO Champ" in the first "Clash in the Metaverse" hosted by the legendary Shaquille O'Neill in the Galaxy Arena
The esteemed boxer, who has held multiple world championships in four weight classes, made history as the only fighter to begin his career as a light middleweight and go on to win a heavyweight title.
Roy, who drew with Mike Tyson in an exhibition match in 2020, before losing to former UFC champ Anthony Pettis in April of this year, has placed his professional focus on coaching since retirement.
Now, the man known as "Superman" has spoken to Muscle and Health about the new wave of sport as he faces an unconventional and revolutionary experience in the ring.
The Future of Fighting…
"The Metaverse is where the world is heading.  We all need to open our minds to change, and I'm trying to learn. I love to be the first to do something."
"This is the first time a fight has been held in the Metaverse. I can't wait to see it happen because I want to see how awesome it turns out!"
Roy's opponent, a bodybuilder known as "NDO Champ" approached him with the challenge via mutual friends, throwing out a new opportunity that had never previously occurred to the champ.
"We knew some mutual friends, and he (NDO Champ) started talking crazy about wanting to do the virtual thing with me. He said the donations would help Africa, help all over the world. I was like, "You know what? If it's going to help people, why not?" I heard Snoop held a concert in the Metaverse and had a great response. You never know until you try. I figure you're either the first to try something or the last, by which time it's often too late. They gave me the opportunity to be the first to try it. I figured, "Why not?"
View this post on Instagram
"Call me stupid, but I don't actually know how it's going to work from a technical point of view. I just show up to fight, do what I do. I don't even care how the rest works out. I just hope it turns out good. I hope they get it right, but I don't understand it and don't care to understand it. I just know when they tell me to go to work, it's time for me to go to work. And that's what I prepare for, because that's who I am."
Despite his exhibition bouts being a far cry from the days of taking on world titles, Roy admits he's not taking the match lightly and would even consider the Metaverse as a platform for making a continued comeback.
"If the Metaverse turns out good and there's a good reception to it, I don't see why I wouldn't do it again. If it doesn't turn out as good, then it's back to coaching as usual for me. But one thing is for sure, if a bodybuilder beats me, I should stop fighting."
As a coach to Chris Eubank Jr, Roy takes great pride in his teaching but makes a bold statement as he reflects on his own career.
"I can't live through nobody."
"We're waiting on a rematch for Chris, and my female boxer, Ikram Kerwat, recently won a world title, but I am not living through my students. I also have Andrew Murphy, Tony Curtis Jr., and as a matter of fact, I may start to work with Demetrius Andrade. I got a whole stable of fighters. The list goes on."
Roy says he stays in shape the best he can and wouldn't rule anything out if the price was right.
"I just stay in shape the best I can to be able to teach these guys. The best way to teach is by example because that way, you can physically show your students what you want them to do.
"For me to get back into the ring against some serious like Mike Tyson, the money would have to be there. And with the way the Emirates are paying money, they could convince anybody to get in the ring. But I really wouldn't consider it unless it was their type of money. For me, my boxing career is pretty much done. I've done all I had to do and all I wanted to do. I just agreed to this fight in the Metaverse because I wanted to be the very first to try it out. That said, everything is a possibility."
With just two days to go until the big night, Roy, who has successfully dabbled in Rap, reveals plans to release new music.
"I got plans to release an album with SM Bullet soon. We should be done with it within the next three to four months. I hope around end of summer, early fall it should be out."
Catch the "Clash in the Metaverse" with Shaquille O'Neal on Friday June 30 at 9pm Eastern time at fite.tv
@shaq @celebrityboxing1 @royjonesjrofficial @ndo_champ @galaxyarena.io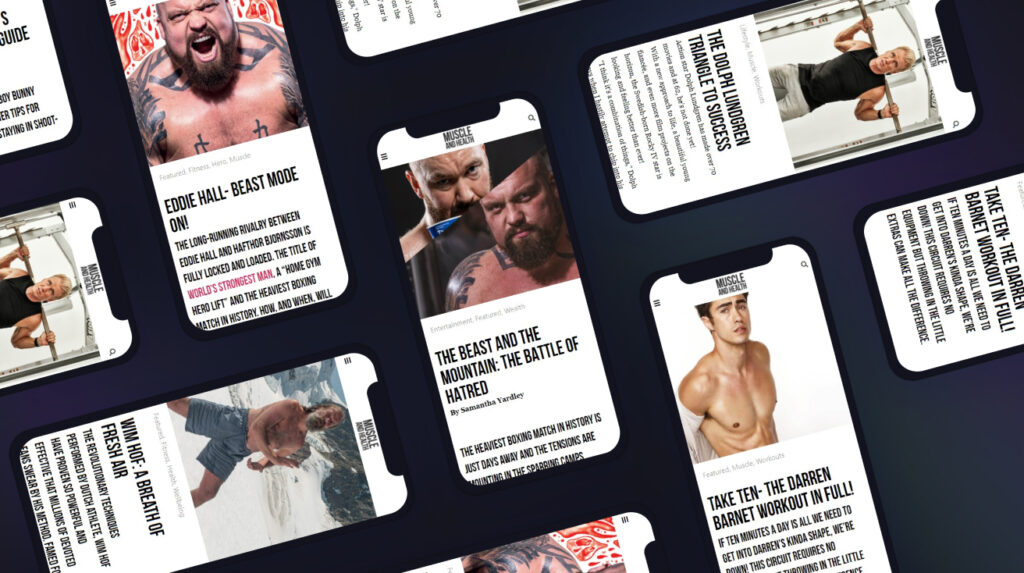 get all the latest mucle, health and wealth news delivered straight to your inbox