Catch the full blow-by-blow interview with the legend who made a career out of an ear.​
Muscle and Health headed stateside to chat with boxing icon-turned-cannabis connoisseur, Mike Tyson and try the ear-shaped THC delicacy that's taking America by storm.
Subscribe to Muscle and Health for all the latest news, reviews, and things to amuse from the newest publication that's disrupting the status quo of fitness media.
Fuel your ambition. Surpass your fitness goals. Live your life better.
win a set of signed mike tyson boxing gloves
Sign up below to find out how!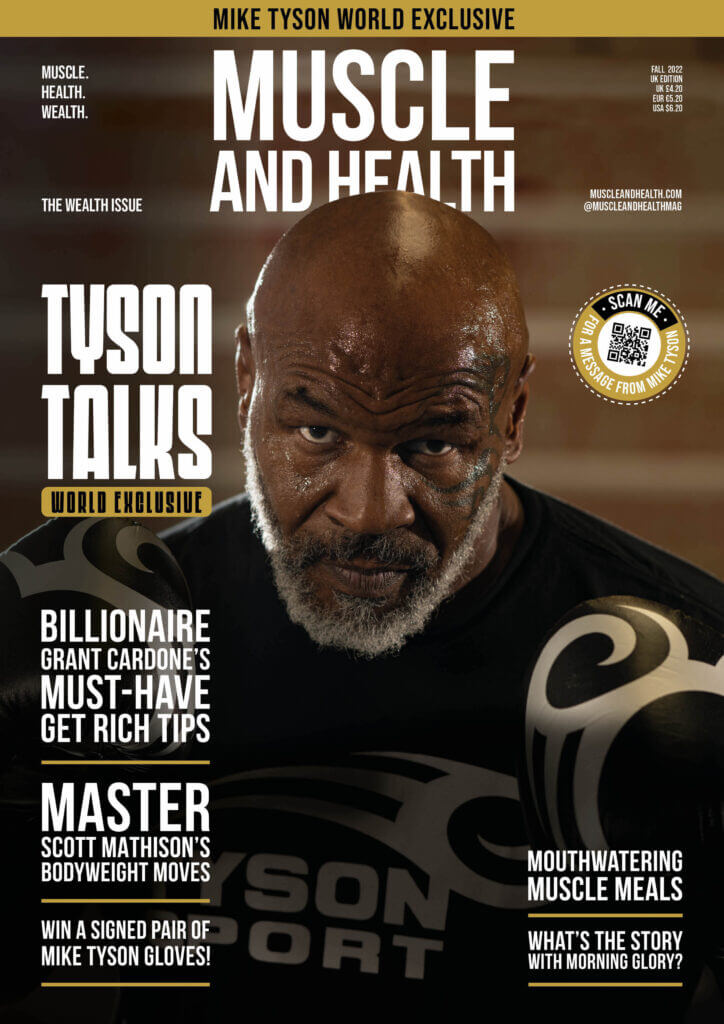 Fall 2022 Issue Out Now
Muscle and Health is a global online and print magazine for men who want to look better and earn better.
Our mission is to be your go-to lifestyle resource for building a fit body, healthy mind, and complete financial freedom. We'll bring you exclusive interviews, handy hacks, and content you can't find anywhere else.
Be in the know…
Photography: Peter Svenson – petersvenson.com | Sylist: Corey Roché @coreyrochecreates | Grooming: @itstroyjensen using @tomfordbeauty Barber : @breezecutz1 | Director/Dp: Justin Riley @visionsbyriley | Associate: Julian MolinaInstagram @julian_film