The best shows to watch on streaming platforms in July 2023 By Jack Franks
We're diving straight into what's streaming on the platforms this July, so you always have things to watch.
Deep Fake Love
Stream on: Netflix
Release date: Thursday, July 6th
Over a few years, technology such as AI and deep-faking has advanced to the point where it's become difficult to separate what's real and what's not, such as the level of detail in these creepy creations. Deepfake videos use advanced tech to replicate a subject's likeness to replace another's face, basically shape-shifting.
Viral deep fake videos swept the web recently: Morgan Freeman telling watchers he is not Morgan Freeman, Tom Cruise golfing, doing magic tricks and washing his hands, and Donald Trump joining the cast of Breaking Bad. Odd, but millions love the parodic content. It's not surprising, then, that Netflix has jumped on the bandwagon.
Their upcoming reality show, Deep Fake Love, pits five Spanish couples against deep fake technology, testing how well they truly know their partners by getting them to figure out which scenario is real and which is generated by replicas. As always, there's a cash prize, and if this one sticks the landing, don't be surprised to see an expansion into the US market soon.
Unknown: Killer Robots
Stream on: Netflix
Release date: Monday, July 10th
The second installment of a four-part series that tells different stories of adventure and exploration, "Unknown: Killer Robots," is set to focus on the high-stakes issue of using artificial intelligence for military purposes.
This episode takes a terrifying behind-the-scenes look at this high-stakes issue, following military-funded scientists racing to build this technology and ethicists scrambling to awaken the world to its apocalyptic potential.
Make sure to catch the other three installments throughout July. The show's first episode, "Unknown: The Lost Pyramid," focuses on two of the world's most famous Egyptologists seeking to unearth ancient treasures, while the third episode, "Unknown: Cave of Bones," takes viewers to the world's oldest non-human graveyard in South Africa.
Finally, the fourth episode centers around NASA's ambitious mission to launch the James Webb Space Telescope, titled "Unknown: Cosmic Time Machine."
More of the best shows to watch on streaming platforms in July 2023
Quarterback
Stream on: Netflix
Release date: Wednesday, July 12th
Netflix is dominating the fly-on-the-wall sports scene following the overriding success of Formula One: Drive To Survive, Break Point, Full Swings, and Tour de France: Unchained, and now, the NFL is set for the cinematic treatment with an eight-episode series focusing on some of the highest-profile quarterbacks within the game.
For the first time, players are mic'd up for every game, from the beginning of the 2022 season to its conclusion. And it's not just life on the field, either: Quarterback takes fans from inside the huddle to inside players' homes, showing how they navigate the pressures of their professional and personal lives.
The series follows Patrick Mahomes, Kirk Cousins and Marcus Mariota, each of whom had a year full of significant ups and downs. Mahomes shattered the record for most offensive yards in a single season and clinched a Super Bowl victory with his Kansas City Chiefs. Minnesota Vikings quarterback Cousins engineered what could be the most remarkable comeback in the league's history. Mariota, meanwhile, joined the Atlanta Falcons for a roller-coaster first season.
Stephen Curry: Underrated
Stream on: Apple TV+
Release date: Friday, July 21st
Steph Curry is a basketball legend: four-time NBA champion, two-time Most Valuable Player, nine All-star appearances, and the NBA's all-time leader in 3-point shots.
One of the most influential, dynamic, and unexpected players in basketball history, this documentary features intimate cinematic video, archival footage, and on-camera interviews, revealing Curry's rise from an undersized college player to a future court legend.
In this fascinating documentary, director Peter Nicks blends archival footage with on-camera interviews to chart Curry's meteoric rise from undersized college recruit to global icon.
The Golden Boy
Stream on: HBO Max
Release date: Saturday, July 24th
By the age of 19, Oscar De La Hoya was an Olympic boxing gold medalist, a multi-world-title-winning professional boxer, a hometown hero and a role model to his Mexican-American community in East Los Angeles.
Told in De La Hoya's own words through a series of candid interviews with him and those closest to him and featuring rare archival footage, The Golden Boy peels back the layers of this celebrated yet complicated figure, exploring his triumphs and turmoil to reveal a man struggling to come to terms with lifelong demons and the impossible burden of a nickname he couldn't live up to.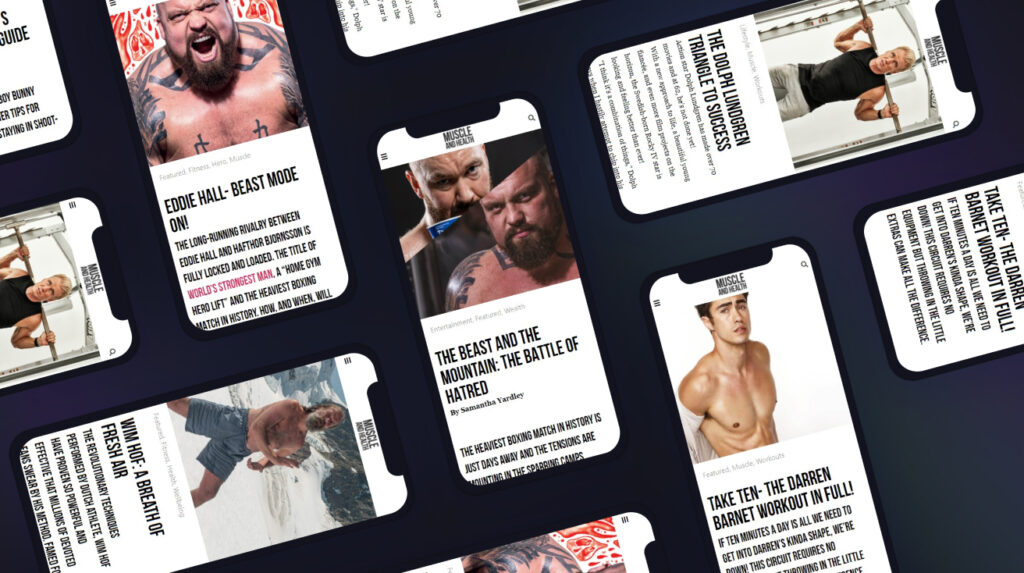 get all the latest mucle, health and wealth news delivered straight to your inbox