By Samantha Yardley
Crisp pistes and delicious mountain views make the ski vacation the ultimate winter wonderland getaway. Take your luxury escape to new heights with these opulent picks of the best ski resorts in the world.
Crisp pistes and delicious mountain views make the ski vacation the ultimate winter wonderland getaway. Take your luxury escape to new heights with these opulent picks of resorts from around the world.
Avid skiers are Alaska-bound this winter, having been hailed as the go-to place to heli-ski. Tordrillo Mountain Lodge offers rustic-modern lodges, private cabins, and luxury lifestyle amenities just a 40-minute flight from Anchorage, Alaska, on the banks of the Talachulitna River and their own Judd Lake.
After a day of exploring the alpine surroundings, guests can take off their ski boots and enjoy an in-room spa treatment, a wine tasting from the 500-bottle wine cellar, and an indulgent Alaskan gastronomical experience. Olympic gold medalist Tommy Moe and heli-ski pioneer Mike Overcast founded the resort in 2006 to share their passion for the outdoors, redefining big mountain adventures in the Alaskan wilderness.
The five-star resort provides guests with a true remote luxury experience including a renovated main lodge, alpine-chic private cabins, high-end amenities, top-of-the-line adventure equipment, in-room spa treatments, and gourmet cuisine. Named one of the best heli-ski resorts in the world by CNN Travel and Robb Report and known for the first and only via feratta in Alaska, the lodge also offers epic summer adventures including flightseeing and wildlife viewing from their turbine otter, wakeboarding, fat tire mountain biking, salmon fishing, glacier hiking and more.
Rates begin at $15,000 per week or for a private buyout for a group of eight starting at $120,000 per week and include seven days of heli adventures, transportation, safety equipment, skiing and snowboarding demos, and gourmet meals.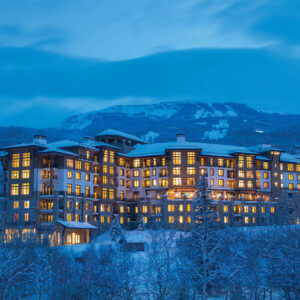 One of the best ski resorts in Colorado. Viceroy Snowmass is one of Colorado's preeminent mountain ultra-luxe properties. With a world-class spa, private pool, trailside bar, top-notch culinary destinations, modern-chic chalet rooms, and endless offerings. What really makes Viceroy stand out beyond the rest of the luxury hotels in the state is its premier destination, trail-side in Snowmass. Snowmass is known for some of the best hiking, biking, and skiing trails in the area, and many locals head out of Aspen and into Snowmass for the opportunity to grace its great outdoors activities.
For the ultimate indulgence try the Seamless Ski Luxury Package for those guests who want to return to skiing in opulent, luxurious fashion. In this package, everything is over-the-top, as the hotel meets every guest's need ensuring a most stress-free ski getaway. Skip the airport lines by arriving via private jet, as Viceroy Snowmass staff handle everything you hate about the arrival process, from handling ski equipment and bags, transfers via a luxury vehicle, and expedited check-in.
After arriving in style, be first on the mountain as concierge prep ski equipment (waxing, edging, and boot warming) as you are greeted by a private instructor who will divulge the secret "powder stashes" that only the locals know about, even if fresh snow didn't happen that night. Guests have access to a private driver for the entirety of the stay, to venture into Aspen and beyond with ease and privacy. Or settle in with inclusive daily spa treatments, to ensure maximum muscle performance and recovery.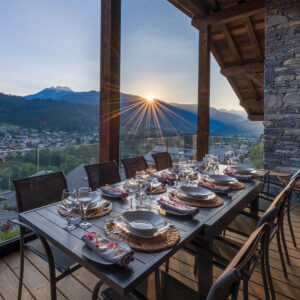 Chalet Griffonner has incredible views across the valley and the slopes, its own spa, a hot tub, cinema, and a whole floor dedicated to a sensational master suite. Boasting one of the most spectacular views in Morzine, the newly built luxurious property defines spectacular, with its breath-taking views surrounded by the mountains and the twinkling lights of the valley below. Designed for a decadent stay, this self-catered property has everything you could want for your alpine holiday.
There's an indoor spa area leading to an outdoor hot tub overlooking the valley, and even a top-of-the-range cinema room to make your stay one to remember. Whether you are visiting in summer or winter, the south-facing property basks in the sun all day, allowing you to enjoy après drinks on the balconies or al fresco dining throughout the year.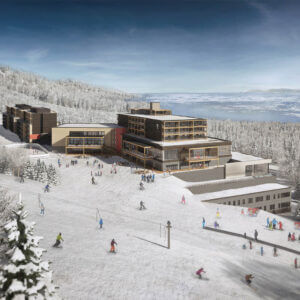 Club Med Québec, a four-season, all-inclusive mountain resort and Club Med's first in Canada, is located just 90 minutes from Québec City in the Le Massif de Charlevoix region and set to open its doors for the first time on December 3rd, 2021. With over 300 rooms spread across 300+ acres, the resort will appeal to families, couples, large groups, and solo travelers alike, featuring locally inspired culinary experiences, a private five-star Exclusive Collection space, and a plethora of activities. Offering a one-of-a-kind vantage point at the heart of the Charlevoix region: built between the river and the mountains, this resort provides you with an incredible sweeping view of the stunning scenery.
The all-inclusive package offers guests unlimited ski-in/ski-out access and year-round activities including skiing, biking, and hiking, and activities traditional to the region like ice skating and dog sledding. For added Zen, the resort offers an expansive wellness area with a 25-yard heated pool overlooking the river, an outdoor jacuzzi, and a variety of à la carte Nordic spa-inspired treatments.
If cocktails on sun loungers are more your vibe than après-ski mulled wine, how about a luxury trip the Maldives? WELLNESS YOUR WAY will satisfy an altogether different kind of wanderlust.
Related Articles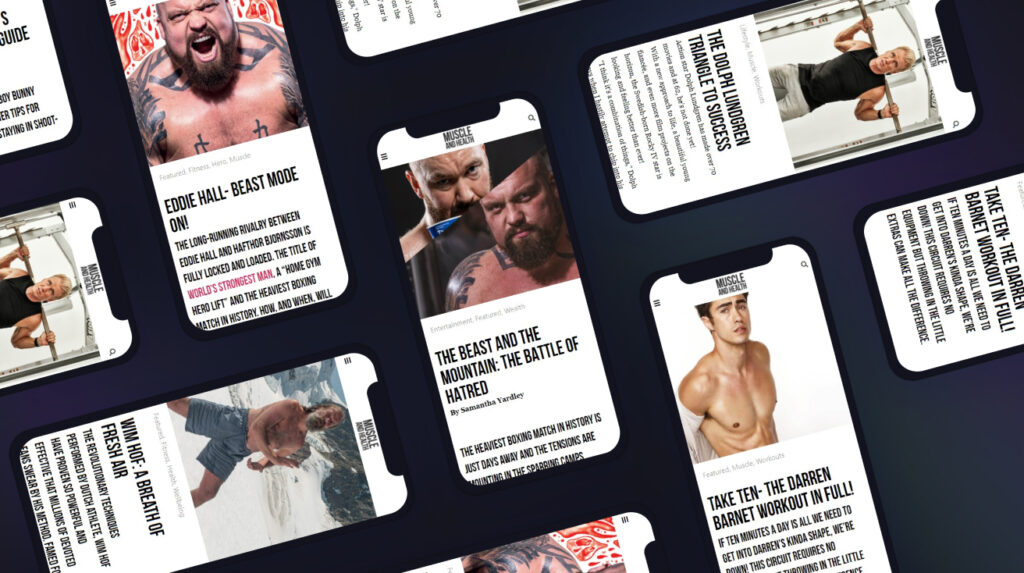 get all the latest mucle, health and wealth news delivered straight to your inbox