By Jack Franks
It's the time of year when the leaves roll out the red carpet, and every tree turns into a floral Vivienne Westwood creation. Fall. Intensely beautiful and providing pleasant temperatures, there is not a better time to rack up the steps and say a temporary farewell to nature before she retreats into hibernation for the winter. Hiking has never been as popular, with more of us than ever embracing nature's physical and mental benefits. The number of active hiking participants has nearly doubled since 2006, with an extra boost in numbers during the pandemic.
From trails you can conquer in a day to adventures that last well over a week, pull on your hiking boots and prepare to embrace the world's natural beauty via some of its most captivating and fulfilling hiking destinations.
Title: Mount Mitchell Trail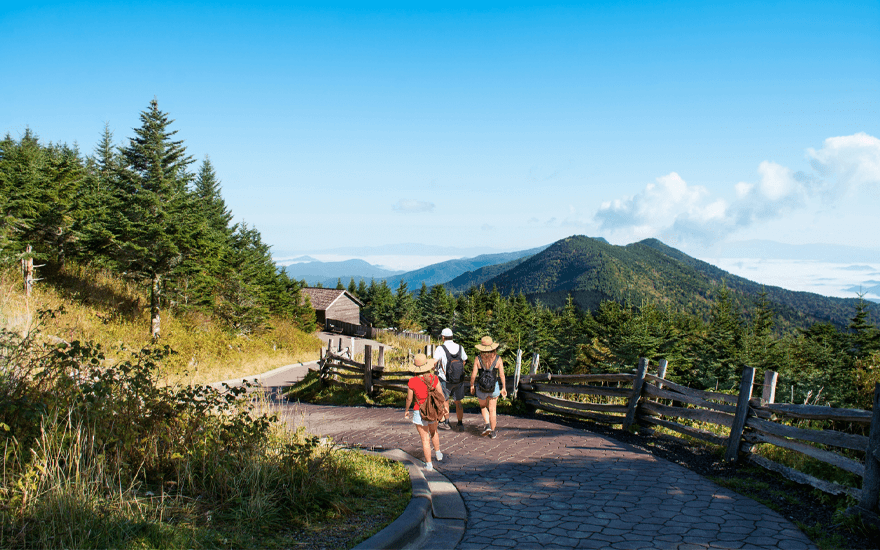 Asheville, North Carolina, USA / Maximum Elevation: 1,125m / Level: Easy / Distance: 12 miles / Suggested number of days: 1
Venture about 30 miles from the enchanting town of Asheville, North Carolina, and behold a majestic wonder. Mount Mitchell, the reigning monarch of the East, reaches almost 6,700 feet and proudly claims the title of the highest point east of the Mississippi River. With 40 miles of hiking trails, this suits all levels of hikers, whether you're a trailblazing enthusiast or a leisurely wanderer, with every route promising a scenic adventure like no other.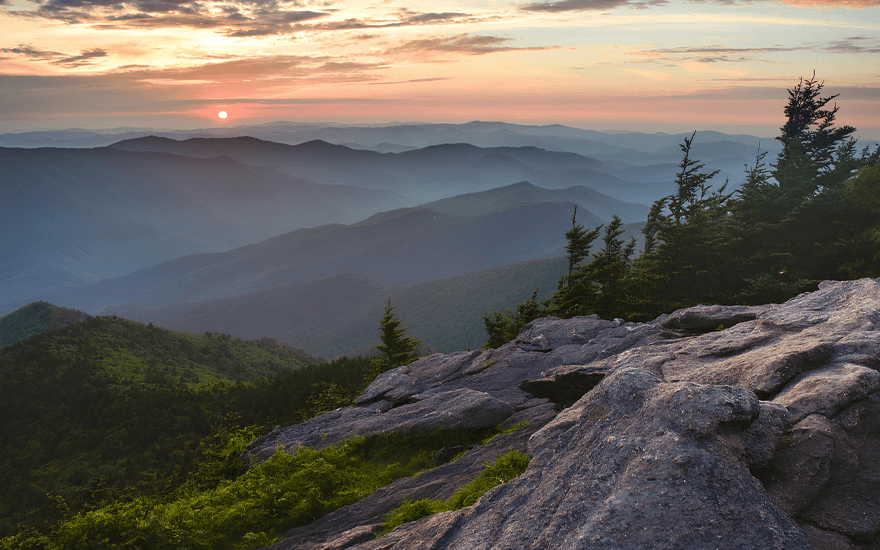 The Berber Trail
Atlas Mountains, Morocco / Maximum Elevation: 2,960m / Level: Moderate to Demanding / Distance: 31.7 miles  / Suggested number of days: 8
Embark on a mesmerizing journey, treading ancient Berber trails that weave through the mud and stone villages of the majestic High Atlas. Venture across a series of mountain passes, known as Tizis, and traverse four distinct valleys, each offering a captivating tapestry of ever-changing landscapes. You'll be enchanted by the array of enchanting colors that paint the scenery: a feast for the eyes, a joy for the soul. Temperatures float around the 15-20°C mark around the Fall months, making walking comfortable for adventure seekers.
Harz Witches Trail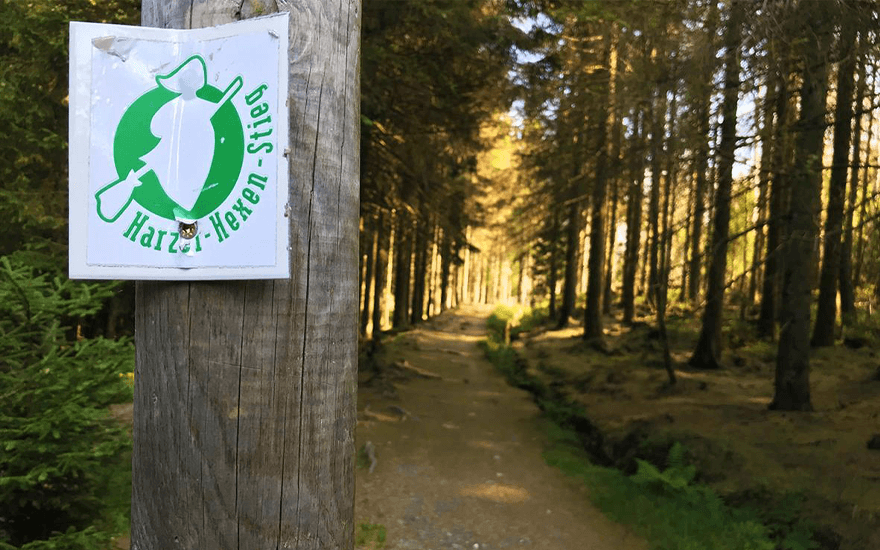 Harz Mountains, Germany / Maximum Elevation: 1,141m / Level: Moderate / Distance: 58 miles / Suggested number of days: 5-6
A hiking route bathed in local folklore and age-old legends, the Harz Mountains of Germany is where fairytales and witches dance in harmony. This mystical region has etched its name among the top trails of Germany, beckoning walkers from near and far to indulge in its magic.
Venture into the heart of the Harz Mountains and National Park, where a mesmerizing journey of evergreen and coniferous forests, whispering trees and ancient secrets lie in wait. Traverse awe-inspiring rock canyons and stand in awe before towering cliffs that rise to the heavens, before stumbling upon medieval half-timbered villages, their cobblestone streets echoing tales of yore. Oh, and remember to bring your broomstick. Witches would meet on Brocken Mountain for Walpurgis night, a pagan festival intended to ward off evil spirits. Spooky.
GR141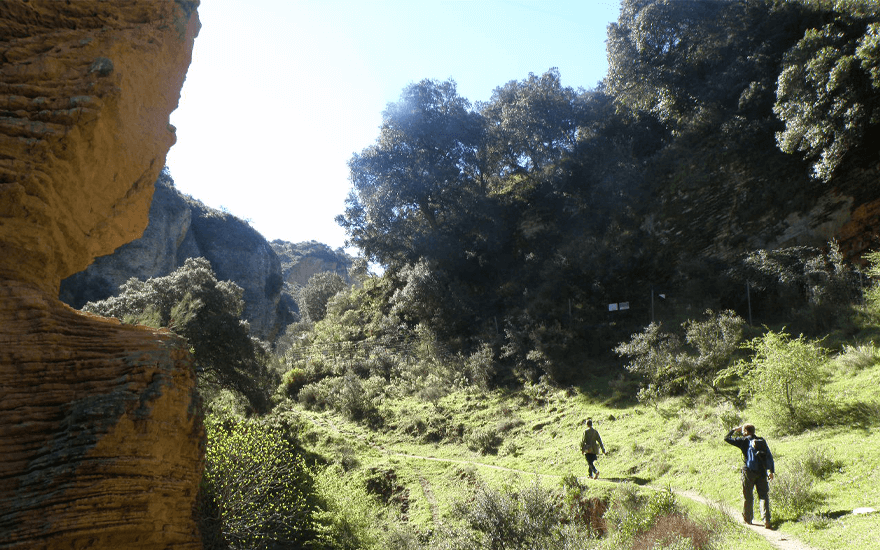 Andalucia, Spain / Maximum Elevation: 3,650 m / Level: Moderate / Distance: 68 miles / Suggested number of days: 6
A relatively new route, this hidden gem to the south of Ronda remains free of large crowds (for now) whilst also benefitting from a warm and pleasant autumnal climate which is much milder compared to the nearby Sierra Nevada. Picture-book mountain scenery is the backdrop for meandering lakes, chestnut forests and ancient cork roads, all contained within Ronda's littering of charming pueblos blancos (white towns), where you can find a welcoming and affordable place to rest your legs. There's six stages; this route can be completed in less than a week.
Annapurna Sanctuary Lodge Trek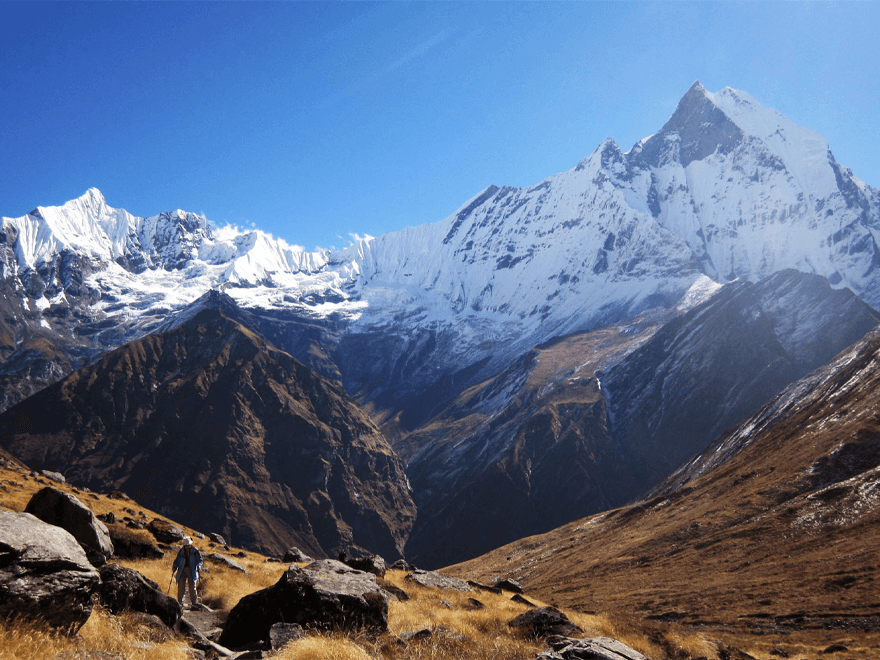 Himalayas, Nepal / Maximum Elevation: 4,130 m / Level: Demanding to Strenuous / Distance: 40 miles / Suggested number of days: 8-12
A classic Himalayan journey that captures the essence of the wondrous Nepalese experience, this hiking trek may not be Everest, but it's sure to test your endurance and stamina. But that doesn't mean you won't enjoy the breathtaking views and cultural hotspots along the way. 
The trail winds through charming villages adorned with meticulously terraced rice fields and lush forests of rhododendron and oak, and each day, the majestic mountain panoramas unfold like magical paintings with the first rays of the sun. Following the Modi Khola river path, you'll pass through bamboo woodlands before arriving at a secret gateway leading to the celestial realm of mountain gods – the Annapurna Sanctuary. Here, amidst the grandeur of snow-covered giants, the Annapurna range reveals itself in all its intricate detail and astounding clarity.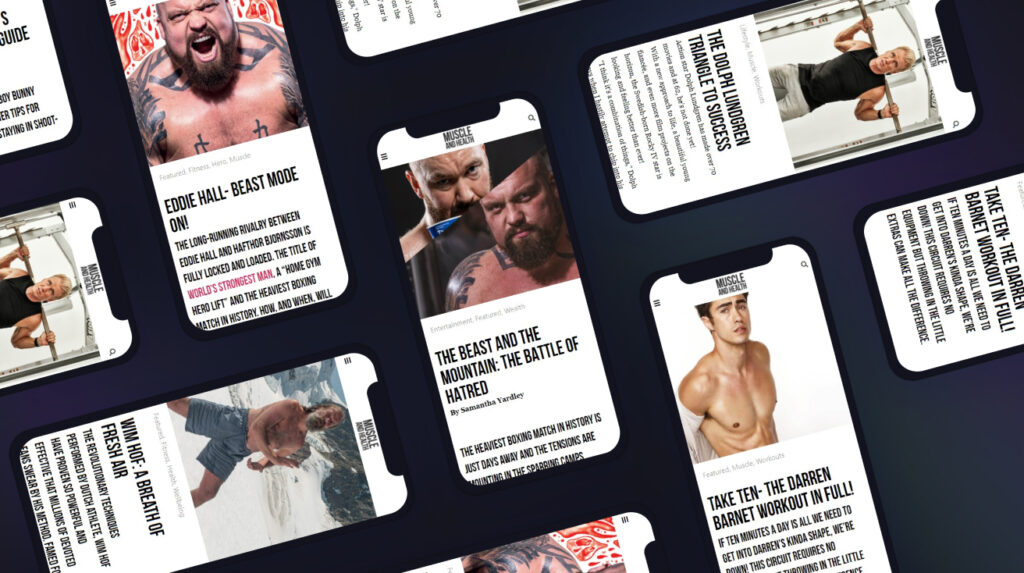 get all the latest mucle, health and wealth news delivered straight to your inbox