With winter now upon us, it's only natural for your mind to wander to more exotic climes. 
Moreover, with the worst pandemic in the rearview mirror and most nations reopening their doors to tourists, 2023 is the ideal time to book a holiday.
Of course, booking a holiday is never the work of the moment—planning, budgeting, and convening with friends and family before settling on a definite plan. 
Moreover, with so much choice on offer, deciding which place to go is always challenging – especially if it is your only holiday of the year. 
Thankfully, we are here to help with this handy guide. Whether you visit a boutique hotel in Paris or go island hopping in Southeast Asia, there are many options.
Here are some of the top travel destinations for 2023…
How to find the best destination for you
Determining where to take a vacation can be overwhelming. With so many places you could visit, narrowing the list to just one option is challenging. 
However, once you break down your decision process into key areas, you will find it far easier to organize the best vacation for you.
What is your travel budget?
One of the most crucial factors to bear in mind is budget. Setting a strict budget will help limit your options and ensure you stay within your spending limit. 
Take key details into account – such as the cost of flights, lodging, meals, and activities at your potential destinations, to get a rough estimate of the total cost. 
Destinations such as Southeast Asia or Central America may be more suitable for those on a tight budget. At the same time, those with more funds may want to look into more costly locations like Europe or the Caribbean.
What sort of holiday do you want?
Another vital aspect to consider is the type of vacation you want. 
Are you looking for a beach getaway to unwind and catch some rays, or are you searching for a no-holds-barred adventure?
Different locations offer varying experiences, so think about what you want to do on holiday and go from there.
Ask for advice
To help make your decision, seek inspiration from friends, family, or travel blogs. Ask them if they have enjoyed a holiday recently or know a place that suits your requirements.
Alternatively, you can always scroll through Instagram travel blogs or buy a dedicated travel guidebook.
Of course, if you are going away with a partner, friends or family, then ensure they are included in the decision-making process. Not only is it thoughtful, but it prevents arguments from occurring on vacation itself.
Top places to travel in 2023
So, let's get to it – where is our favourite travel destination in 2023. 
Iceland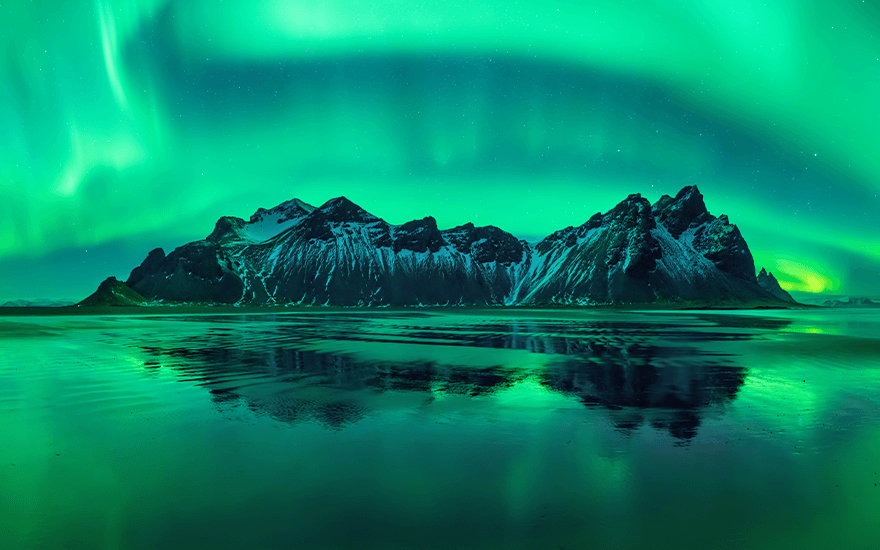 Iceland may not be the first place that comes to mind when you think of holiday getaways, but this small Nordic country has plenty to offer. From its otherworldly landscapes to its rich cultural heritage, Iceland is a destination that will almost certainly stay in the memory bank for years to come.
The country is home to some of the most breathtaking landscapes on earth, with much of the country looking like a movie set coming to life. 
Popular tourist destinations in Iceland include the capital, Reykjavik, renowned for its vibrant nightlife, historic landmarks, and awe-inspiring architecture. 
While there, check out some art galleries or dip in one of the many geothermal pools.
You could also head over to the Golden Circle. This route takes you to some of Iceland's most famous natural landmarks, including the Strokkur geyser, the Thingvellir National Park and the Gullfoss waterfall. 
Alternatively, visit the Blue Lagoon – a famous geothermal spa. The warm, turquoise waters are said to have healing properties and are surrounded by striking black lava rocks.
Wherever you are in Iceland, watch out for the Northern Lights during winter.
Costa Rica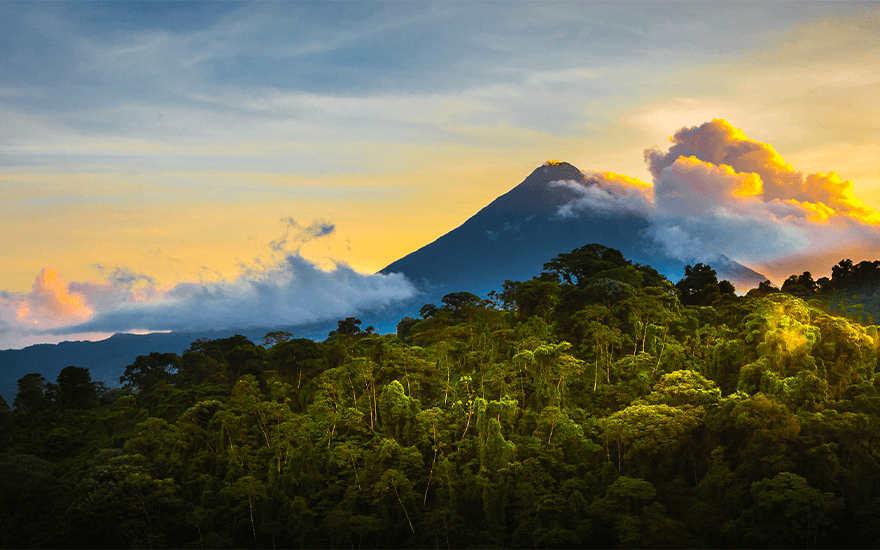 Costa Rica, a small country in Central America, is a nature lover's paradise and a top tourist destination. From lush rainforests to idyllic beaches, this is one of the most underrated countries for those after a taste of the exotic.
If you're wondering where to start – fly into the capital city, San José. This is a great place to kick off your holiday and immerse yourself in the country's rich culture and history.
Once you've had fun in the capital, travel to the Manuel Antonio National Park. It's home to beautiful tropical forests, white sandy beaches, and an incredible array of wildlife. 
If you're a nature lover, watch out for monkeys, sloths, and hundreds of bird species that populate the area. 
Alternatively, check out the Monteverde Cloud Forest Reserve. 
This place is one of the most famous cloud forests on earth, giving you a prime opportunity to explore a unique and diverse ecosystem. Explore one of the many hiking trails through the forest or take a long walk with a guide who can teach you more about the area and the many animals that frequent the region.
Japan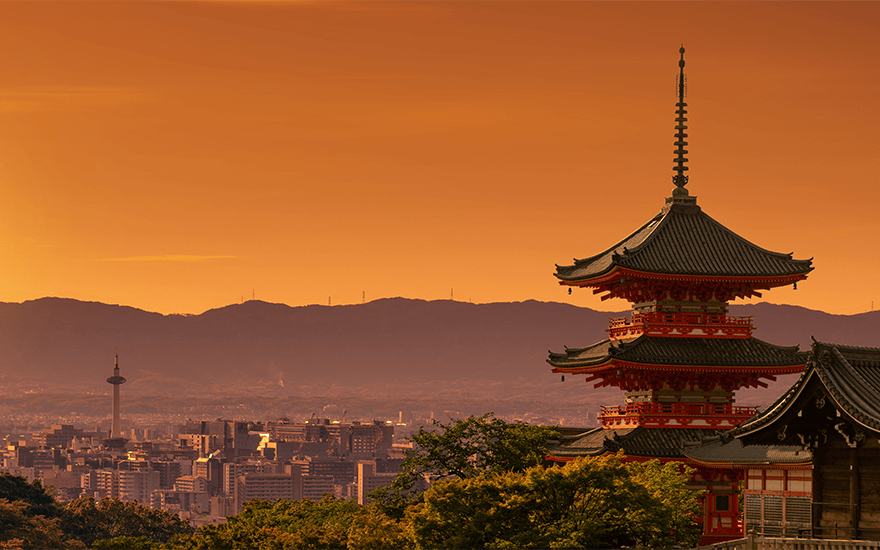 Japan is a beautiful island nation with an ancient cultural history that continues to influence today's world.
What makes Japan unique in the modern world is its juxtaposing culture which marries the traditions of the past with the cutting-edge technology of the future.
Only Japan can claim such a strong national identity of honor and politeness (which spans centuries), alongside advanced robotics and ultra-efficient infrastructure. 
Whether you climb the Tokyo tower or relax in the timeless beauty of Kyoto, there is a holiday for everyone in Japan.
Mexico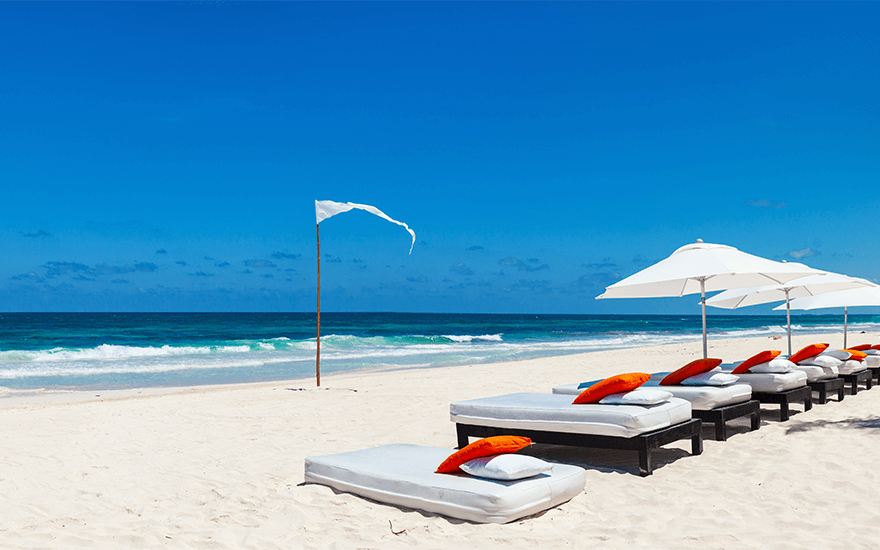 Few nations have such a conflicting image as Mexico. While it certainly has its problems with crime in some areas, the country also boasts ancient ruins and idyllic beaches to explore.
Given that you're looking for a holiday, you should head to Cancun, a must-visit destination for beachgoers. Cancun is rightly celebrated for its stunning waters and immaculate beaches that look like something straight out of an Instagram post. 
So, whether you want to kick back on the beaches, try your hand at snorkeling or dive into the crystal-clear Caribbean sea, you won't get bored in Cancun. Alternatively, you could try Playa del Carmen. Located about an hour south of Cancun, it has a more bohemian vibe and delicious street food – but equally clear blue waters. 
Another Caribbean-facing coastal area is Tulum. This ancient city has a host of well-preserved Mayan ruins and beach views that are some of the best in the world. 
Of course, Mexico City is a good shout if you're after a grittier experience. The Mexican capital is infamous for its intensity, which makes it a once-in-a-lifetime trip. Although wandering the streets might initially feel daunting, you're sure to sink into urban Mexico's fast-paced way of life before long.
Paris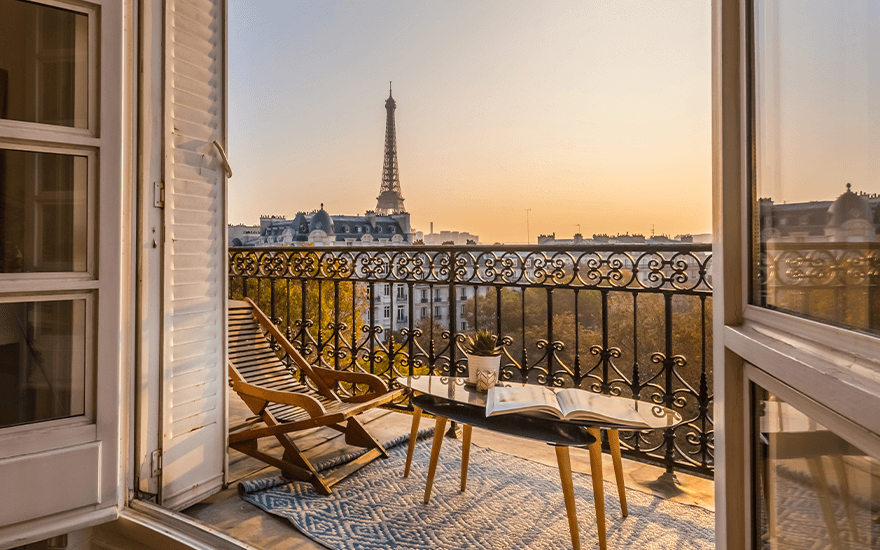 Okay, so it's not a country, but let's be honest here… it's Paris. 
This might be a long journey for you than other options on this list, but Paris is called the city of love for a reason.
Whether you want to fall in love with a stranger in a cafe, stroll the boulevards at night or indulge in France's world-famous cuisine, you will return from Paris with a deep love for French culture. 
Australia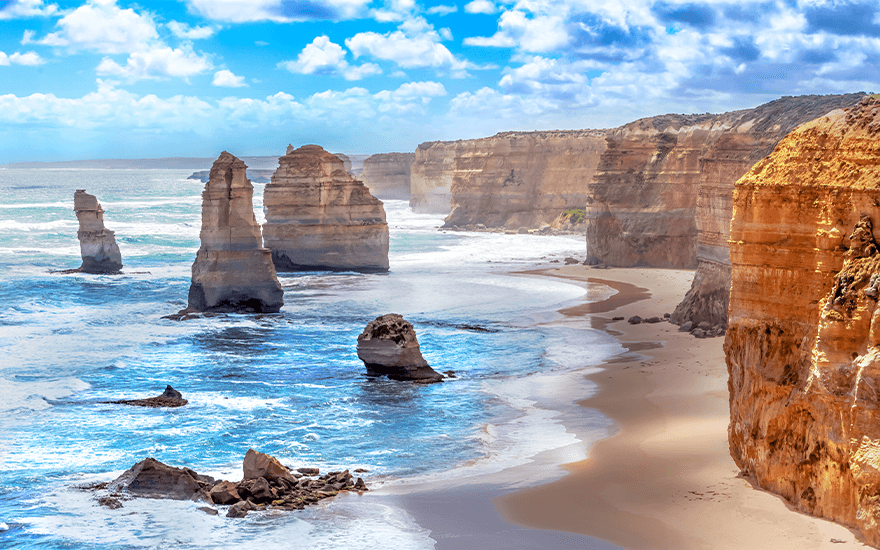 Australia is a land of stunning natural beauty and endless thrills. Its diverse terrain makes it mind-blowing and daunting in equal measure. From the iconic beaches of Sydney to the rugged outback, this is the place to come if you want an adventurous vacation in 2023.
So where in 'Aus' do you go?
Well, it depends mainly on what you want from your trip. 
If a life-changing adventure is the order of the day, then the Great Barrier Reef is an ideal destination. This World Heritage-listed site is the world's largest coral reef and home to abundant marine life. If you've ever watched one of David Attenborough's Netflix documentaries, you will appreciate how kaleidoscopic this underwater wonder is.
Of course, it is also under severe threat from environmental issues, so it may be an excellent opportunity to volunteer with one of the local teams protecting the reef.
If you want to leave your comfort zone, try exploring the desolate, scorching outback or the wildlife-rich Kangaroo Island.
For those wanting to catch a few rays, head to Byron Bay or one of Sydney's iconic beaches like Bondi or Coogee for prime Instagram opportunities.
Southeast Asia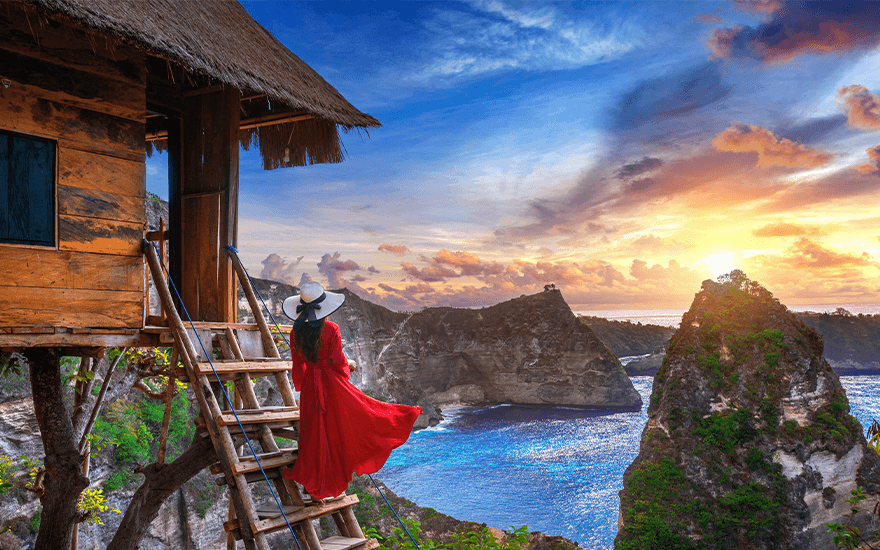 Southeast Asia is home to some of the most culturally rich nations on the planet – and some of the most extreme weather.
It is a small wonder that such a diverse array of tourists has descended on this part of the world – from busy digital nomads looking to live in a cheaper country to a Zen-like yogi who wants to find peace among the rolling hills of Bali. 
So, which places should you fly to?
If intense cultural experiences are your cup of tea, then there are few more exciting cities than Bangkok. In Bangkok, you should check out the Grand Palace, Wat Arun (Temple of Dawn) and Wat Pho, home to the reclining Buddha (a popular tourist attraction). 
If you need beach action, Phuket could be an excellent destination for your holiday in 2023. With famous beaches like Patong, Karon, and Kata, you are spoilt for choice regarding fun in the sun. Once you've finished topping up your tan, head into Phuket's old town and soak up the local culture.
Alternatively, head to Indonesia's jewel in the crown – Bali. Whether you want to spread yourself out on the beautiful beaches, work from affordable local cafes or visit many temples such as the Uluwatu Temple, Bali is easy to fall in love with. 
Italy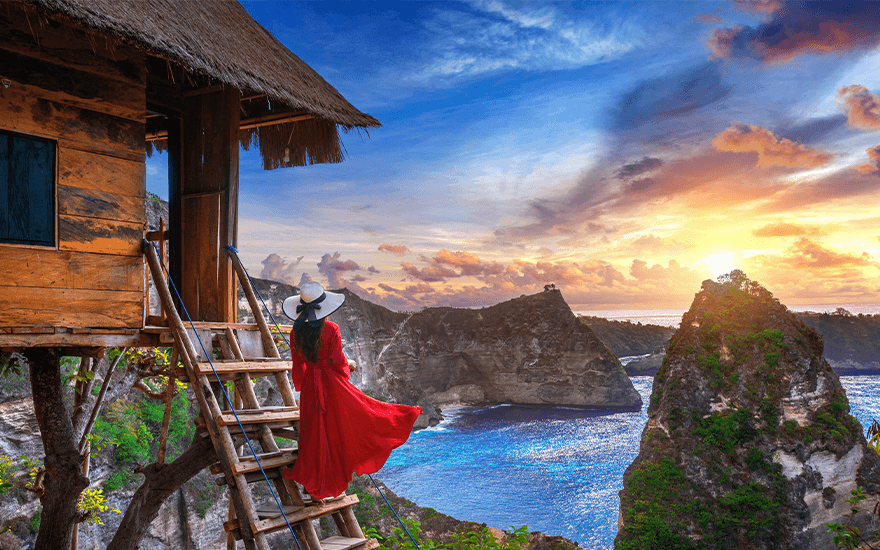 If you want to head to Europe for your vacation this year, missing out on Italy would be a crime.
If you've ever wondered why nobody has a bad word to say about this nation that kneels at the altar of beauty, then it is time to find out.
There is so much depth to Italian culture and diverse experiences on offer that it is difficult to know where to start.
If you want to soak up breathtaking views and a taste of La Dolce Vita, head up to Lago di Como in the northern Lombardy region. The setting for countless movies (such as Casino Royale and Star Wars), Lake Como is a tropical microclimate in an otherwise mountainous region. 
If you want a more intense Italian experience, head down to the mayhem of Napoli in the South. The home of pizza, refined tailoring, and the imposing Vesuvius volcano, Naples is not for the faint of heart.
USA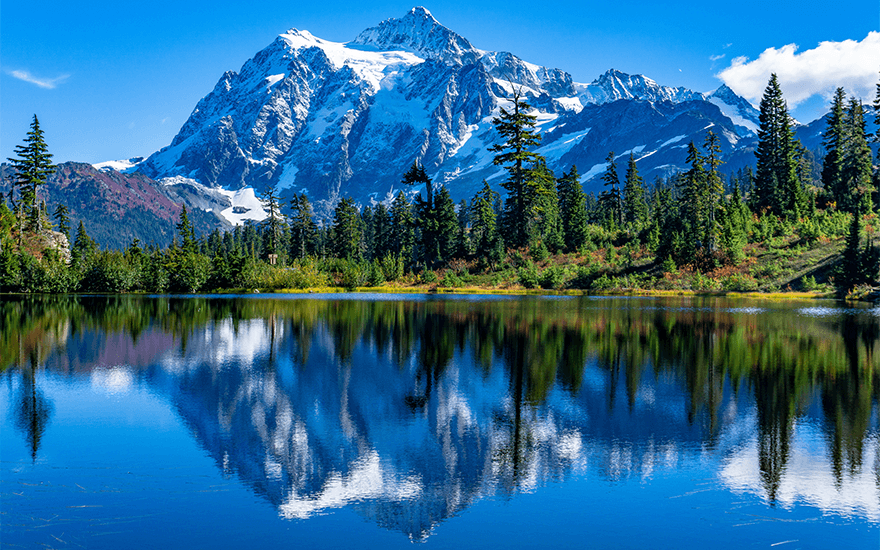 Of course, you don't have to fly overseas if you don't want to.
Given the vast United States, you will always have vacation options for all tastes and budgets. 
For example, you could get off the beaten path and head to the Rocky Mountains in Colorado. Spanning over 3,000 miles from British Columbia, Canada, to New Mexico in the US, these mountains are ideal for outdoor activities like mountain biking.
Alternatively, go down to South Carolina to Myrtle Beach. This is famous for its wide sandy beaches and pleasantly warm waters, so it is an excellent option for a quick beach holiday. 
Ready to travel
There are countless destinations if you want to plan a holiday in 2023.
Whether you want to experience the frozen wonders of Iceland, the tropical beaches of Bali or the forests of Costa Rica, there is a country for everyone to enjoy.
Remember to keep your companion's opinions and suggestions close to heart when planning a trip, as it is their holiday too. You may have to compromise your choices, but it will be the best option for everyone in the long run.
Related Articles
Get the Full Package Deal Before You Travel
The Best Winter Vacations for 2022/23
The Muscle And Health Travel Awards. Our Pick Of The Best Hotels In The World That You Need To Visit This Year
Safeguarding Your Summer Vacay: 5 Top Tips for A Healthful Holiday
Holiday Essentials To Swipe Right For: Make This Summer Stylish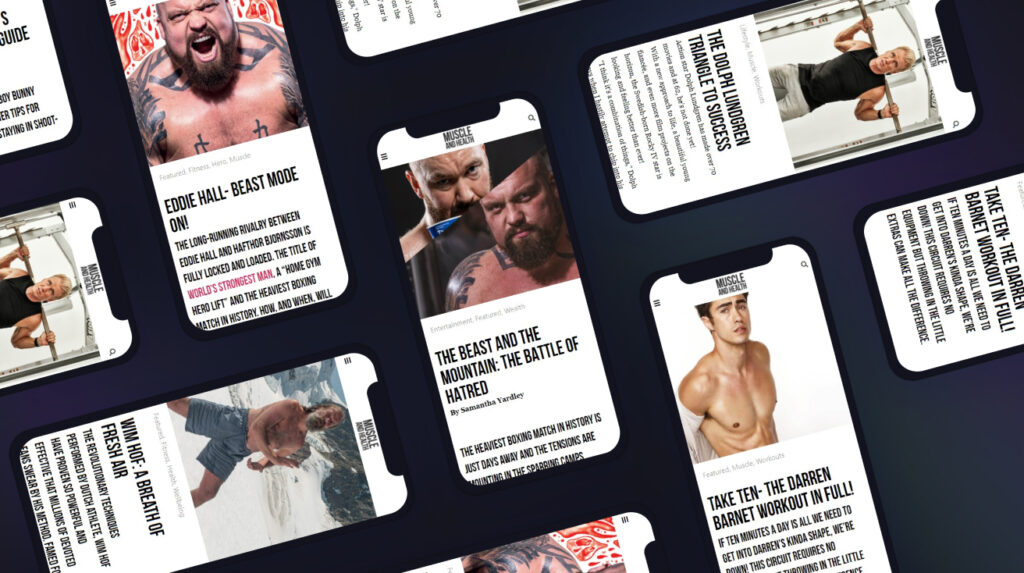 get all the latest mucle, health and wealth news delivered straight to your inbox