By Jack Franks
New technology is transforming our sleep habits. A variety of tech devices are now available to promote and enhance sleep quality and hygiene, allowing anyone the potential to reach sleep nirvana.
As we all know, many people struggle to get enough quality sleep due to stress, anxiety, or poor sleep habits.  According to studies, approximately 30% of adults have occasional insomnia, while 10% have chronic insomnia. 
Luckily, new technology is tackling these issues head-on.
The key word in the sleep tech revolution is tracking. While sleep still remains a mysterious part of life, a new wave of devices, all equipped with the ability to scan, analyze and digest sleep time, patterns and quality, is changing the landscape of our habits when the lights go out.
This new wave of revolutionary technology transforms our sleep experience by providing personalized solutions. Using data and analytics, we can track our sleep patterns and adjust our routines to optimize our sleep quality.
According to a 2023 report conducted by Airship, 17% of consumers across three countries plan to use apps with smartphones or wearables to improve sleep.
"Life gets better with better mobile app experiences, and for most people, this literally applies to their health and well-being," said Thomas Butta, Chief Strategy and Marketing Officer, Airship. 
But what tech types are available to start the journey to a healthier sleep life?
Well, there are wearable sleep-tracking devices and smart beds equipped with sensors that analyze sleep patterns and provide personalized recommendations for better sleep. Smart lighting systems and noise machines are also used to create the ideal sleep environment by adjusting light and sound levels to promote relaxation and better sleep quality.
"It is a general notion that technology disrupts sleep. Most people just browse their phones and sleep late hours. Due to the increase in screen time, many people suffer from health issues. But for every problem, there is a solution, there are technological devices that can help promote good sleep", said Jayesh Jain, Senior Vice President of Sales at Sage Software Solutions Pvt. Ltd. 
Muscle and Health has delved into the world of sleep tech to find you the best devices to improve your slumber in 2023.
The Best Sleep Trackers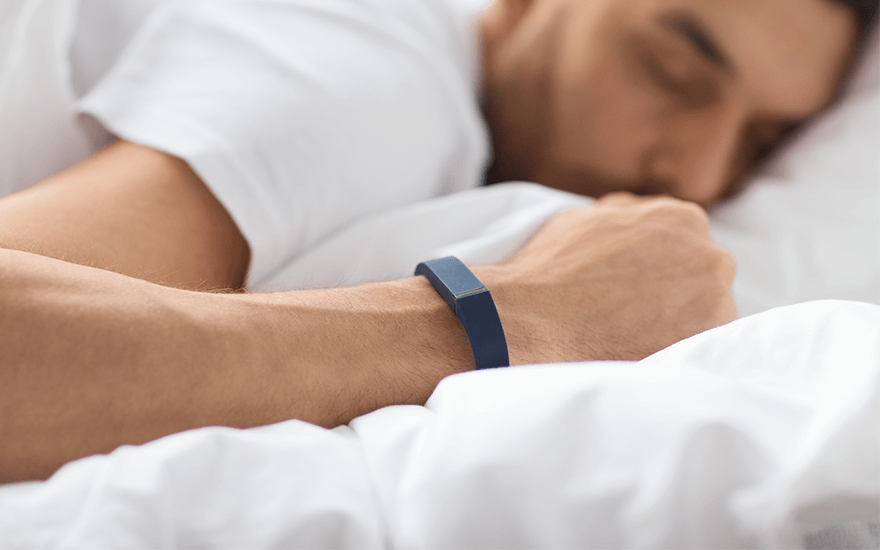 Fitbit Sense
Price: $224.95
Strap-line: Manage stress with an innovative EDA sensor and put heart health first with an ECG app on this advanced health smartwatch.
Pitch: Meet Fitbit Sense – the advanced Smartwatch that helps you tune in to your body and guides you toward better health. Screen your heart for Afib right from your wrist, detect and manage stress, better understand your sleep quality and even keep an eye on patterns in your skin temperature. 
M&H analysis: The best sleep smartwatch on the market, the Fitbit Sense, is ahead of the pack, offering accurate and insightful sleep readings which are presented in an easy-to-digest way. 
Fitbit's stability and features of advanced health tools, including an ECG and EDA sensor, showcase why the rest of the competition are trying to keep up.
Withings ScanWatch
Price: $299.95
Strap-line: The world's most advanced health wearable.
Pitch: ScanWatch is the first hybrid smartwatch to continuously scan vital parameters to detect heart health conditions and help improve overall fitness. Developed with professionals from world-renowned institutions, ScanWatch boasts a medical-grade ECG, an oximeter for SpO2 measures, and an exceptional battery life of up to 30 days.
M&H analysis: Mixing style and science, the Withings ScanWatch is a stunning watch that uses a medical-grade SpO2 monitor to detect breathing disturbances overnight. 
The ScanWatch performs a Respiratory Scan, which measures your heart rate, heart rate variability, respiratory rate, and oxygen saturation levels. Bravo.
Whoop 4.0
Price: $239.00
Strap-line: A no-distractions fitness tracker for athletes.
Pitch: The Whoop 4.0 aims to help users determine their daily strain and recovery, leveraging heart rate data. The lightweight tracker can be worn on the wrist or elsewhere on the body with Whoop's sensor-enhanced apparel. Notably, utilizing the Whoop 4.0 requires a monthly subscription.
M&H analysis: Lightweight and without a screen to minimize distractions, the Whoop 4.0 is packed with a wealth of monitoring features, plus, you won't feel the need to check your wrist every few minutes to check them.
Sleep beds & mattresses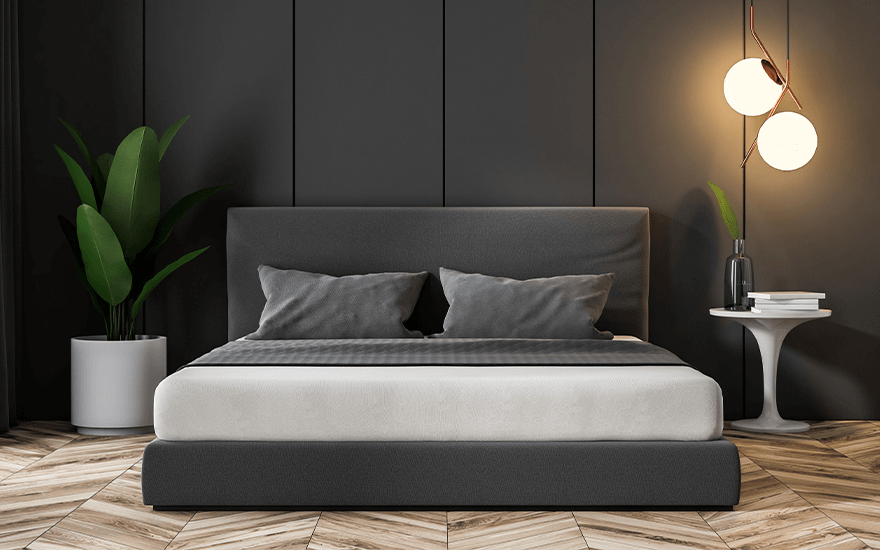 ErgoSportive Bed
Price: $3,990 (double bed)
Strap-line: The most innovative and disruptive sleep technology system associated with sports took the shape of a bed.
Pitch: ErgoSportive™ is a smart and adjustable bed that tracks your sleep activity using advanced smart sensor technology. The ErgoSportive™ offers unprecedented comfort for your favorite bedtime activities, such as TV viewing, reading, and resting, thanks to its innovative flexible base and 3 preset positions.
M&H analysis: The pinnacle of the ErgoSportive range, this state-of-the-art bed aims to reduce snoring, relieve joint pain and improve recovery. Everything is trackable and available at the touch of a button thanks to the free Garmin EcoSystem smartwatch you receive upon purchase. In what is possibly the coolest feature on this entire list, its One Touch Zero-G position was designed by the National Aeronautics and Space Administration (NASA) as a launch position for astronauts. A bed which makes you feel like you're floating in space?
Sign us up for the launch.
Eight Sleep Pod 3 Cover
Price: £2,195 (currently on sale)
Strap-line: The #1 health hack. Fits on any mattress.
Pitch: The Pod 3 Cover improves your sleep, gives you more energy, and seamlessly fits onto any mattress. Each side cools and heats you and your partner, all while tracking your sleep without a wearable.
M&H analysis: A revolution in temperature regulation during sleep, the Pod 3 Cover promises to improve your sleep quality by up to a whopping 32%. A simple concept packed with a raft of features, the Pod Cover fits easily to your existing mattress, replacing a part usually played by the traditional bed sheet. There's a nifty temperature autopilot feature that adjusts your sleeping temperature according to your, or your partner, individual patterns, and all of your sleep data can be tracked, analyzed and digested with the Eight Sleep app. Imagine the cold side of the pillow, but everywhere.
Top review: "It's the one of the only tech purchases you'll make that actually improves the physical state of your body. I wish I could as easily improve the other 16hr a day. Do it, it's magical."
Solaire Adjustable Firmness Mattress
Price: $2175 – $4550
Strap-line: Life-changing sleep built into every game-changing layer.
Pitch: Solarie's most luxurious mattress offers 50 precise firmness settings on both sides (in Queen or larger), luxurious comfort and pressure-relieving support, breathable and cooling for those who sleep hot, virtually no motion transfer (great for couples) and quiet, streamlined components.
M&H analysis: A more traditional approach that steers away from flashy technology and gadgets, this mattress combines both advanced and time-tested materials to provide sleepers with a durable and reliable mattress. It comes in a wide range of different sizes and is the ideal choice for sleepers who value precision firmness control, and those who want a little bit more of a bounce when they dive into bed. Just be careful not to hit the ceiling.
Top review: "Stop looking anywhere else and just let these folks help you choose the type of product that will work best for you. Who today in this world gives you a full year to be satisfied or try something else? They are truly everything they advertise!"
Sleep lighting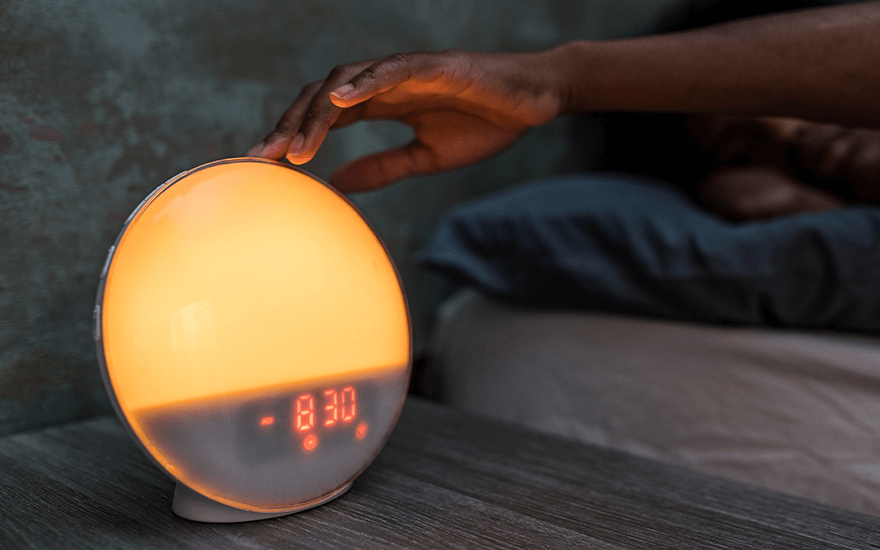 Amazon Halo Rise
Price: $99.99 (currently on sale)
Strap-line: Sleep smarter. Sleep better.
Pitch: Halo Rise empowers users to accurately track their sleep and unlock valuable insights, including total sleep time, time awake, and sleep quality. Halo Rise is leading the future of sleep technology.
M&H analysis: Rise and shine! Coming in at a reasonable price compared to some of the other competitor devices on the market, the Amazon Halo Rise is a three-part product: an alarm clock, wake-up light, and contactless sleep tracker. The beauty of this is the beaming wake-up light, with its warm tone encouraging a gentle rise.
MoMA Design Chirp Alarm Clock and Lamp
Price: $202.50 – $225
Strap-line: Wake up like a dream with this graceful clock that imitates the look and sound of a sunrise in a natural outdoor environment.
Pitch: The Chirp Alarm Clock and Light is a kiln-fired porcelain bird with a natural marble base and a proud robin's breast of elegant curves equipped with LED lights. Twenty minutes before the alarm sounds, the Chirp Alarm Clock and Light will begin to glow softly, gradually increasing in intensity to a serene morning glow. Once the light is at its maximum power, the sounds of nature—chirping birds, flowing water—will gradually surround you, providing a wake-up ritual that is refreshing, non-intrusive and peaceful.
M&H analysis: As far as aesthetics go, this is top-notch! If you're a fan of quirky decor, then look no further than this expertly crafted alarm clock and lamp which looks like a bird is perched on your bedside table. The Chirp awakens you with a gentle light and the blissful sounds of nature. It's easy to set up, comes with its own app and…it looks like a bird. The design team deserves a raise.
Casper Glow Light
Price: $129.00
Strap-line: A magical light for better sleep.
Pitch: Made for bedtime, from sunset to sunrise. Cues your body for bed. Warm light helps you wind down as you read and relax. Softly lulls you to sleep. Gradually dims so you can doze off without interruptions. Gently wake you up. Fills the room with soft light for an easy morning rise.
M&H analysis: Simple yet innovative. Download the accompanying app and begin to discover the excellent options Glow Light has to offer. Night light, reading light and a gradual 30-minute brightness option is accompanied by the ability to sync multiple lights for a show to battle the Northern Lights. Well, maybe not. But still worth the cost.
Sleep accessories
DubsLabs Bedphones Sleep Headphones
Price: $89 – $149
Strap-line: The world's smallest on-ear headphones
Pitch: Fall asleep to your favorite music, audiobooks, podcasts and soothing sounds with our patented on-ear, incredibly thin, infinitely adjustable sleep headphones.
M&H analysis: Made specifically for sleepers, these wireless, on-ear headphones with a 13-hour playtime, are crafted to rest against your ear in order to make sleeping a more comfortable experience. Do you want to drift off to your personal playlist of lullabies in peace? These are the ideal companions.
Oura Ring Gen3
Strap-line: A true engineering breakthrough
Pitch: The Oura Ring may be small, but it is mighty. The most stylish wearable on the market is jam-packed with features, accuracy, and innovation.
M&H analysis: The Oura Ring is one of the most unique sleep devices out there. First of all, it's a ring that looks like something you would wear purely for fashion purposes. There's no need to take this off with it's long battery life and in-depth sleep data, plus, you don't need to replace your timepiece. Winner. 
Alen BreatheSmart FLEX Air Purifier
Price: $274.00
Strap-line: FLEXibility where you need it.
Pitch: The ultimate purifier for the kid's room, guest room, home office or home gym. Put the FLEX to work cleaning up to 700 square feet of air every 30 minutes. Add a customizable filter for your specific needs in each space, and you've got pure air everywhere.
M&H analysis: Quiet and powerful, this elegant model boasts a small and modern design, showcasing the finest craftsmanship in the air purifier market. This device is designed for rooms up to 300 sq. ft and fits into almost any ambiance while cleaning air in the room without steam. And breathe.
Sleep books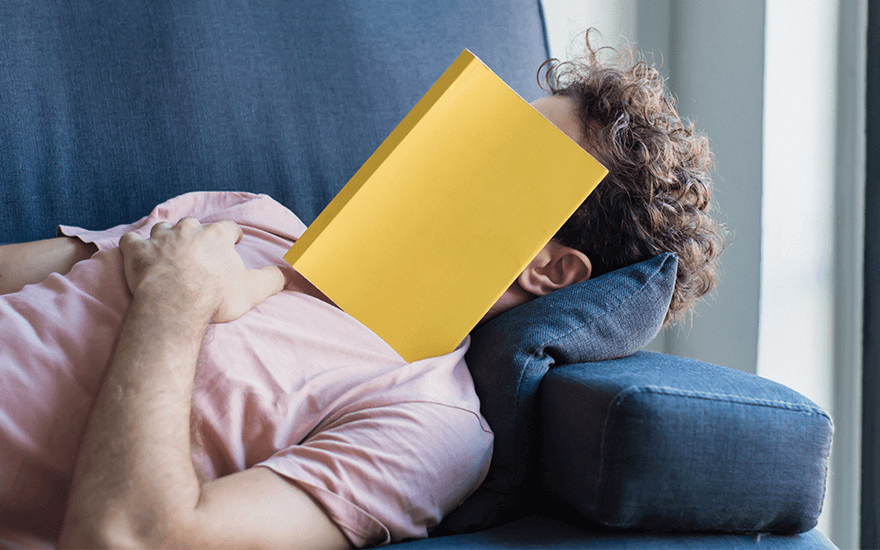 Why We Sleep (2018)
Price: $12.20
Strap-line: The new science of sleep and dreams.
Pitch: More than exercise, diet and wealth, science has shown that sleep is the most important factor to our physical and mental well-being. In the first book of its kind written by a scientific expert, Professor Matthew Walker explores twenty years of cutting-edge sleep science.
Customer review: "So, this book is both a must-read and deeply, deeply disturbing. I've been having trouble sleeping for the last few years and now I'm going to have to do something about it, simple as that because the consequences of not sleeping properly are appalling."
Hello Sleep (2023)
Price: $24.48
Strap-line: The Science and Art of Overcoming Insomnia Without Medications
Pitch: For many people who have trouble sleeping, each night is an anxious odyssey where getting a good night's sleep feels like a battle to win rather than a basic biological process. Hello Sleep is a guide for people with insomnia to help them shift their relationship with sleep so that it stops being a battle and starts being enjoyable and natural again. 
Customer review: "Hello Sleep" is an excellent resource for anyone looking to improve their sleep. Dr. Wu's expertise and compassionate approach make this book both informative and reassuring, and the practical tips and techniques it provides are sure to help anyone achieve a better night's sleep."
Sleep Smarter: 21 Essential Strategies to Sleep Your Way to A Better Body, Better Health, and Bigger Success (2016)
Strap-line: The ultimate guide to sleeping better, feeling refreshed, and achieving a healthier, happier life.
Pitch: In Sleep Smarter, Stevenson shares easy tips and tricks to discover the best sleep and best health of your life. With his 14-Day Sleep Makeover, you'll learn how to create the ideal sleep sanctuary, how to hack sunlight to regulate your circadian rhythms, which clinically proven sleep nutrients and supplements you need, and stress-reduction exercises and fitness tips to keep you mentally and physically sharp.
Customer review: "Better sleep leads to better health which in turn leads to a better life. The hows and whys of each sleep strategy are presented as well as tips to help implement them. I've read these strategies before but I found this book offered explanations that really resonated with me."
Sleep podcasts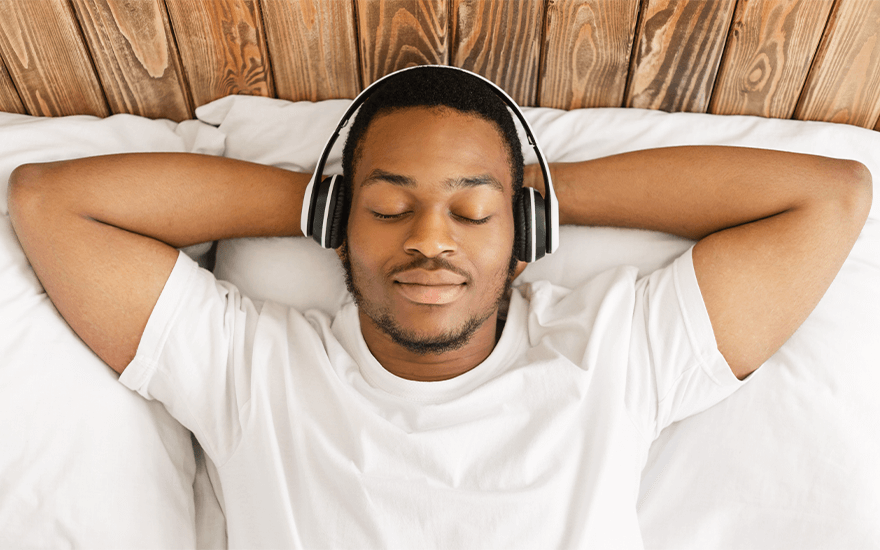 Boring Books For Bedtime
Strap-line: A quiet little sleep podcast for a weary world, and you are very welcome here.
Pitch: Boring Books for Bedtime is a weekly bedtime story podcast for the sleepless, the stressed, the anxious, the insomniacs—anyone who struggles with that endless brain chatter that keeps us up at night. These boring words, read in a boring way, give your active mind something to focus on so you can chill out and get some sleep for once.
Customer review: "Many other shows get overly "breathy," and the reader's voice comes across as being rather aggressive. Boring Books really sounds like a parent gently reading you a bedtime story, her voice is so smooth and soft. And the pieces read on the show are great for falling asleep."
Listen on: Spotify, Apple Podcasts, Google Play
Sleep Whispers
Strap-line: Whispered ramblings & readings to help you sleep.
Pitch: Sleep Whispers is a podcast of whispered readings and ramblings for relaxation and sleeping. Enjoy a calming moment with soothing meditations, interesting stories, tranquil poems, educational Wikipedia articles, and listener feedback.
Customer review: "I don't think I've ever made it through a whole podcast. The speaker has a very soothing voice that puts me right to sleep. It's excellent on nights when I find myself unable to fall asleep due to anxiety."
Listen on: Spotify, Apple Podcasts
Slow Radio
Strap-line: An antidote to today's frenzied world. Step back, let go, and immerse yourself: it's time to go slow.
Pitch: Listen to the sounds of birds, mountain climbing and monks chanting as you go about your day. A lo-fi celebration of pure sound.
Customer review: "This podcast is wonderfully relaxing but offers much more than the ASMR podcasts that focus on a single sound. Cider making in Somerset, walking through time, and Forgotten sounds are just perfect."
Listen on: Spotify, Apple Podcasts
Other Sleep-Related Articles
How to sleep when you're not sleeping: The Great Sleep Recession of the 21st century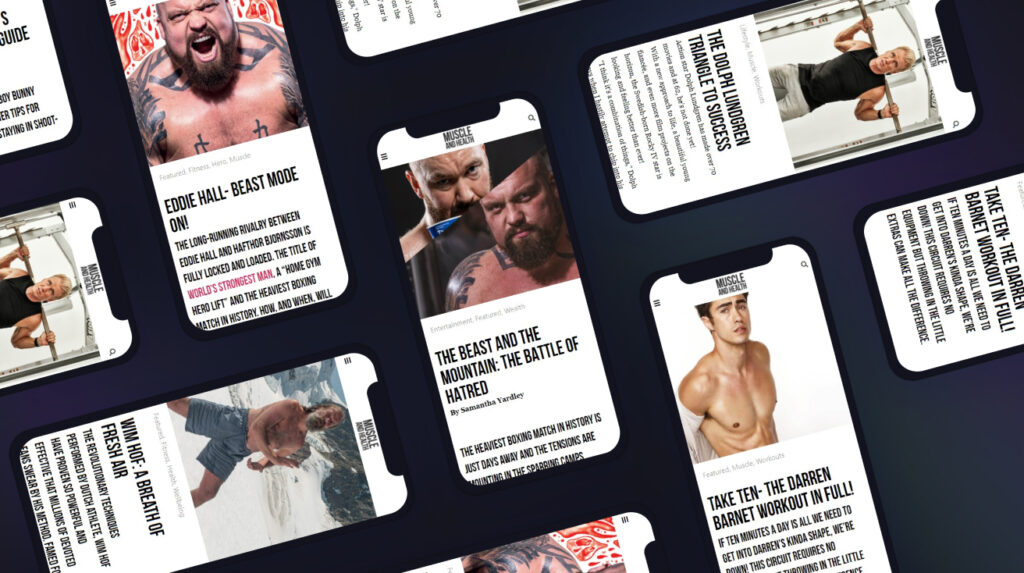 get all the latest mucle, health and wealth news delivered straight to your inbox