By Samantha Yardley
Photography by: Simon Howard 
How men's physique champion Ryan Terry suppressed the dogma of competitive bodybuilding and switched up his focus from building his body to building a business empire.
Arguably the most successful men's physique competitor of all time to hail from the UK, bodybuilding royalty Ryan Terry has dominated his field for over a decade. And he has the trophy cabinet (and the Mr. Olympia qualification) to prove it.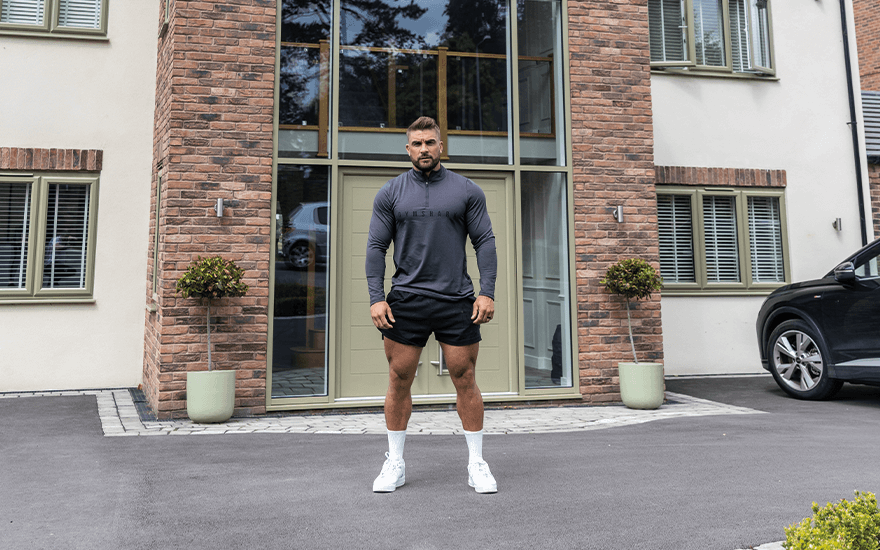 He dials into our Zoom interview a little late, having been stuck in traffic, and accurate to the friendly guy reputation that proceeds him to apologize profusely as I admire his backdrop of copious framed magazine covers that adorn the wall behind him. Having done my homework, my interest peaked when I discovered that alongside triumphing on the bodybuilding stage, Ryan is a multiple business owner and property investor with his sights set on amassing a legacy to rival even the most tenacious entrepreneur. Does this guy even find the time to sleep?
"In bodybuilding, my goal was always to win a more prestigious show than the last or to try and set a legacy where nobody had got that title before me, so I could always say I was the first," begins Ryan, who as it stands, is the only men's physique Brit to qualify for the iconic Mr. Olympia bodybuilding show. 
Having reigned supreme over his division, what catalyzed Ryan's journey to entrepreneurship when he could easily sit back and watch the bank notes roll in from lucrative sponsorship endorsements?
"I was always somebody who needs to be 100 miles an hour, it can be a plus, but it can also be a negative. So, I'm trying to find that middle ground. All my income was through sponsorships, but now I have a wife and kids. It's not just me I have to think about. 
"I'm the sole provider now, so I thought I must look past competing, past the stage, and capitalize on my love of the competing industry. I was never really driven by money; titles drove me. 
"It clicked during the pandemic when many of my sponsors were struggling. It made me realize that overnight I might not be able to provide for my family," he reveals. "That was when I switched all my focus from competing to setting up businesses. It was very stressful, very long hours."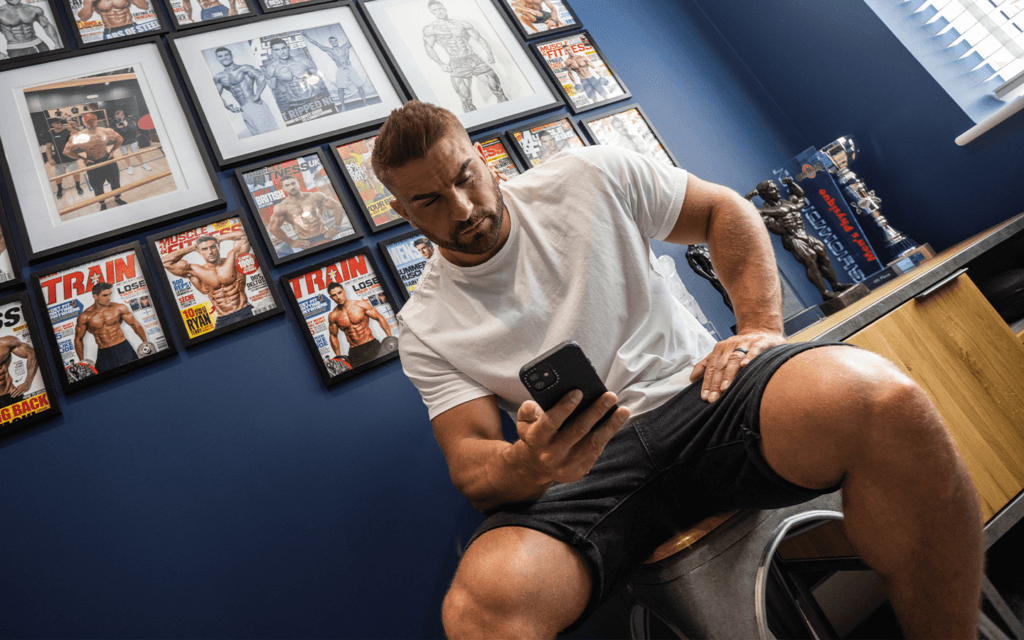 Displaying wisdom beyond his 33 years, Ryan touches on the mindset that conceptualized the birth of three new businesses, which he added to an already flourishing property portfolio. 
"If you want something bad enough, you'll get up and do it. Nothing comes easy in life. I had three jobs at 16 to get on the property ladder by 18. I was always taught to be like that. Property has always been my safety net and my passion. I just finished another rental yesterday. 
"The industry can be so consuming; I've been in it for 13 years. I need something to step out of that world and level myself; rentals have always been that for me. One minute, you're in the gym doing all these fancy things, and the next, you're on a roof looking at chimney breasts and rotten joists. I love the transition."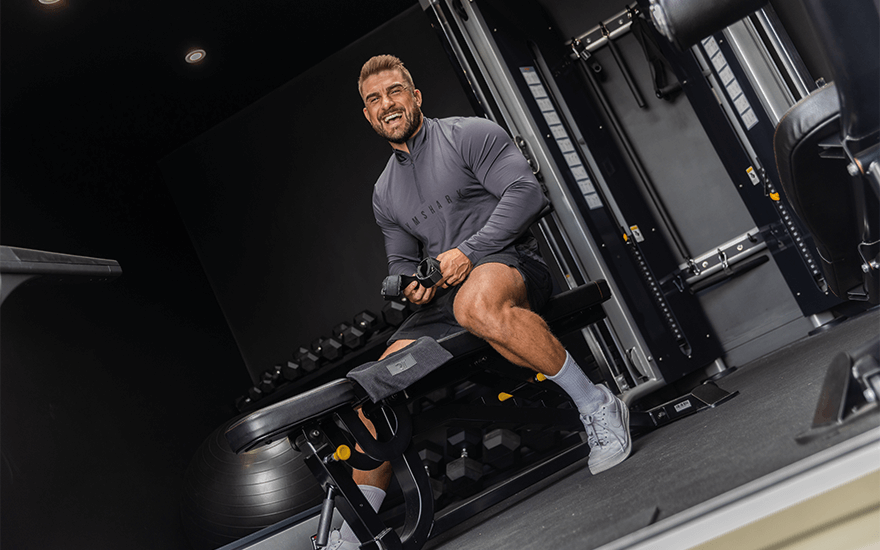 Never one to shy away from hard work, Ryan's newly conceived business portfolio is growing exponentially and includes ALTA (Alfie Lewis Terry Aesthetic), his two-year-old son's namesake that designs and manufactures men's physique posing trunks. 
Alongside, Ryan heads up RT Coaching, a bespoke physique coaching platform gaining momentum "phenomenally well." The newest string to his bow is Grow Factor, formulated to help health and fitness professionals fulfill their potential with expert coaching. "They're teaching me about time management and the value of my own time," he says. 
Despite his empire-building endeavors, Ryan insists that his motivation isn't fueled by wealth but by far more profound impetus. "I've seen my mom be very successful. She's doing great for herself. But she lives on her own now," admits Ryan. "She misses us. Growing up, she was always out at work or doing a second job, which I admire her for, but it wasn't worth missing our football games. 
"Money was always a secondary thing. For me, it was always about titles and legacy. But it was selfish, just about what I achieved for myself. Having my son, Alfie, has changed my perspective massively. I want to give him everything he needs and possibly wants and not have to work until I'm 70 and miss him growing up." 
Related Articles
Calories, Conditioning, And Cutting: The Evolution of Pro Bodybuilding
Terry Crews x Muscle and Health Podcast
The Terry Crews 21 Days to Change Method: Transform Your Physique, Your Mindset, and Your Life
Terry Crews 21 Days to Change Program
How to invest in real estate: 10 ways to get started and be successful
The Muscle And Health Travel Awards. Our Pick Of The Best Hotels In The World That You Need To Visit This Year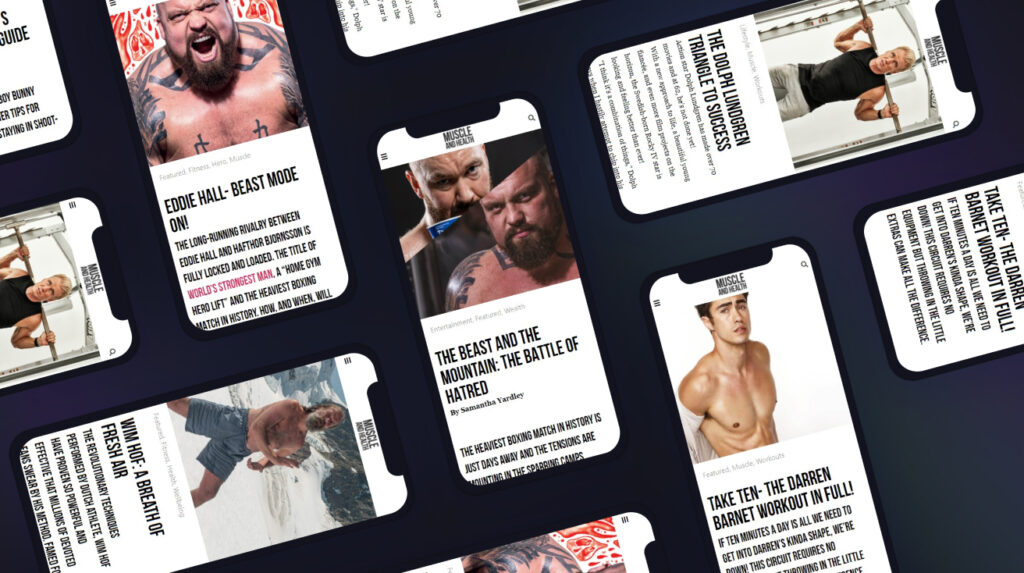 get all the latest mucle, health and wealth news delivered straight to your inbox