Studies show that British consumers are increasingly opting to purchase vegan and cruelty-free cosmetics as the demand for vegan beauty if on the rise – even if they're not strictly vegan themselves. In fact, 97% of Brits claim to be desperate for more vegan verified cosmetics and toiletries (according to the Vegan Society 2021). With Veganuary here, we've created the following collection for vegan verified products.
LloydsPharmacy has a range of vegan-friendly products that are must-haves throughout Veganuary and beyond!
FOR THE FACE
It's important to start the day right with a routine that leaves you clean, refreshed and ready to put your best self forward. 
Dr. PAWPAW peach and pink balm £6.95
Looking for a multi-purpose balm with natural healing qualities? Dr. PAWPAW peach and pink balm has been designed to be a multi-purpose skin and hair treatment made to work with all skin tones and complexions. This amazing balm has a variety of uses such as being a skin protector, moisturizer, nappy cream, lip finisher, after sun balm, skin soother and hair conditioner. Not only is it vegan friendly, but this multi-purpose healing balm is cruelty free whilst hydrating and nourishing the skin.
Dr. PAWPAW scrub and nourish £8.95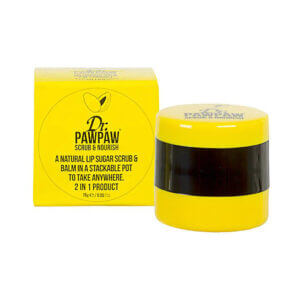 This bespoke stackable duo pot has 100% natural ingredients, leaving lips feeling loved. The Dr. PAWPAW scrub and nourish clever duo pot gives you both a natural lip scrub and a replenishing lip balm and is perfect for travel due to its small size and handy top and bottom compartments. Leaving lips super soft, tasting of mango and coconut flavor and fully hydrated, this award-winning original balm is a must-have.
Q+A activated charcoal detox face mask £6.50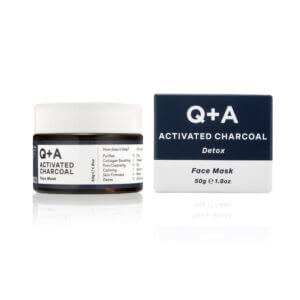 A charcoal detox mask that draws out dirt from your skin? Yes please! Activated charcoal has been used for years as an ancient medicine to bind and expel toxins from the body, when applied to the skin it helps to draw out toxins and dirt from your skin and absorb excess oils. This results in cleaner pores, more evenly balanced, and tighter skin. This Q+A activated charcoal detox face mask helps to prevent drying out your skin with activated charcoal, bentonite and kaolin.
Skin Academy zero day cream £12.99
Skin Academy zero day cream is made from 100% natural moisturizing ingredients that soothe your skin. It has been specifically formulated and made to be vegan-friendly with plant-derived preservatives, enriched with shea butter for its natural healing properties and coconut oil, all of which help to reduce inflammation whilst also deeply moisturizing the skin. The product rejuvenates your skin throughout the day, is vegan-friendly, contains zero artificial ingredients and is beautifully packaged within a recyclable tub and lid!
 Why not also try the Skin Academy zero night cream too!
Tolpa sebio black detox mask £9.99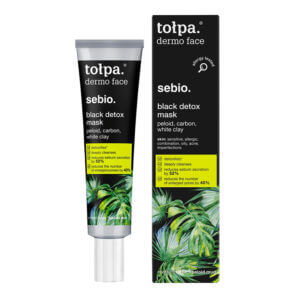 A black detox mask that tightens pores and normalizes skin, and its vegan! Tołpa sebio black detox mask is a deeply cleansing face mask that provides triple action detox to eliminate skin imperfections such as papules, pimples and blackheads. This normalizing face mask reduces sebum secretion and reduces skin reddening whilst helping to restore even skin tone. Free from parabens, artificial colors, silicones or paraffin oil, Tolpa sebio black detox mask has been made for skin that is sensitive and is prone to reoccurring imperfections.
Tolpa sebio normalising micellar cleanser £8.99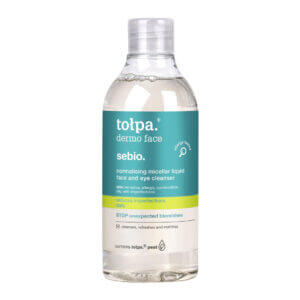 This gentle cleanser removes makeup, impurities and excess sebum from your skin and tightens enlarged pores. The Tolpa sebio normalizing micellar cleanser is unique as it also restores physiological pH and leaves your skin feeling refreshed. Tolpa products are free from parabens, artificial colours, SLS, silicones and paraffin oils. 
FOR THE BODY
Why not treat your body right with LloydPharmacy's range of vegan-friendly items. From scalp creams to body butter, indulge yourself this January.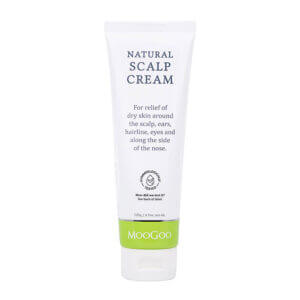 MooGoo scalp cream is a natural moisturizer for cradle cap in babies or seborrheic dermatitis in adults. Specifically designed to help return your skin to a natural and healthy condition, this cream is safe and non-irritating and it can be used anywhere on the body, even as a general moisturizer. It includes natural ingredients such as olive oil, tea tree oil, lavender and rosemary oil as well as being paraben free to keep a healthy pH balance.
Why not also try the MooGoo sensitive skin balm £12.50 too! A combination of natural moisturizing oils to help keep sensitive skin soft. It mimics your skin's natural sebum, is high in fatty acids leaving your skin moisturized and is good for acne prone skin due to its anti-inflammatory and anti-fungal ingredients.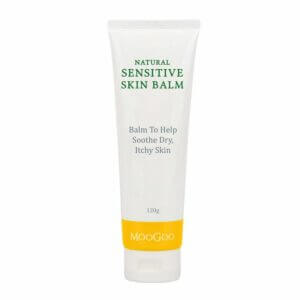 Nuture nourishing skin treatment oil £8.99
Available in both a 50ml and 100ml, this formulated oil aims to nourish and help with the appearances of scars, stretch marks and dry skin. Enriched with 5 omega-rich oils like rosehip, sweet almond, grapeseed and chia along with replenishing vitamin E and hydrating squalene – this oil is extremely nourishing, moisturizing and restorative. Rich in essential fatty acids and antioxidants Nuture nourishing skin treatment oil helps to assist the skin in becoming more supple and improve the appearance of scars and stretch marks in just 8 weeks.
Sunday Rain watermelon bubble bath £3.20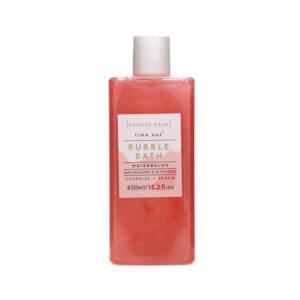 A watermelon scented bubble bath, what more could you want? Transform bath time into a luxurious spa experience with Sunday Rain watermelon bubble bath. The bubble bath hydrates and cleanses your skin while renewing the senses, leaving you feeling refreshed, calm and relaxed. A few generous capfuls are all you need to create your own luxurious bathing experience in a tub full of refreshing bubbles.
Sunday Rain mango & coconut body scrub £4.80
Made with mango for radiant skin, this Sunday Rain body scrub will make your skin extra soft with this creamy, nourishing and gently exfoliating body scrub. The creamy texture gently exfoliates while the mango infusion moisturizes without leaving a greasy texture, so your skin looks and feels amazing.
FOR HIM
Treat the man in your life this January, or yourself, with a range of vegan items such as anti-aging skincare, moisturizers and body wash!
Tolpa men hydro intensive moisturizing gel £4.95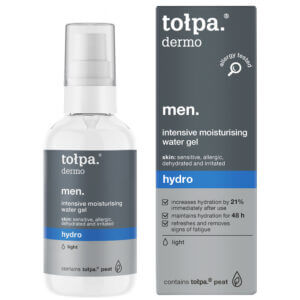 Tolpa men hydro intensive moisturizing gel refreshes and removes signs of fatigue immediately after use. This intense moisturizing gel helps to strengthen the skin and supports regeneration to improve your skin's appearance. Tolpa men hydro intensive moisturizing gel is a water-based gel that is quickly absorbed into your skin without leaving any sticky residue, leaving your skin smooth and soft whilst being free from parabens, artificial colors, silicones or paraffin oil.
Tolpa men pure carbon face wash gel £5.99
Gentle on the skin face wash that soothes irritations caused by shaving, the Tolpa men pure carbon face wash gel has been formulated to help tighten enlarged pores and reduce skin imperfections leavening your skin looking and feeling fresh. This fresh face wash soothes irritations and redness that is caused by shaving as well as helping to restore comfort and eliminate skin tightness and dryness. This face wash gel is also free from parabens, artificial colors, silicones or paraffin oil.
Tolpa men anti-ageing cream £11.99
Why not fight the five signs of aging with a lightweight anti-aging cream that is also vegan? Tolpa men anti-ageing cream has been specifically designed to help fight the five signs of aging by preventing wrinkles, intensely firming and regenerating skin, improving skin elasticity and restoring the skin's tightness. This deeply moisturizing anti-aging cream soothes irritations and redness and helps to protect against the negative impacts of the environment. Lightweight and rapidly absorbed, Tolpa men anti-ageing cream is free from parabens, artificial colors, SLS, silicones or paraffin oil.
FOR THE MOUTH 
Looking after yourself is essential and it doesn't just end with skin care. Oral health is important so why not make that change to a vegan-friendly alternative? From toothpastes for sensitive gums to mouthwash, LloydsPharmacy has a great selection.
Spotlight Oral Care toothpaste for gum health £7.95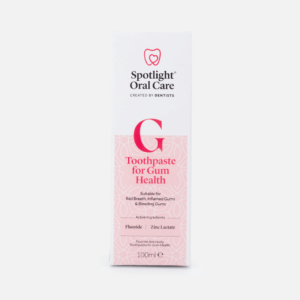 Spotlight Oral Care toothpaste is clinically formulated to target gum health. It has been formulated to alleviate inflammation, bleeding, sore gums and bad breath. This toothpaste contains the active ingredient, chlorhexidine, which is suitable for those experiencing bleeding or inflamed gums.
 Jason healthy mouth tartar control mouthwash £7.49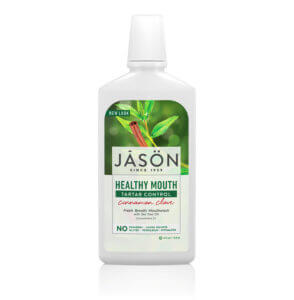 Fight the bacteria that can lead to cavities! Super-refreshing and all-natural, Jason healthy mouthwash uses the antiseptic power of concentrated tea tree oil to fight the bacteria that can lead to cavities. It's backed up with a bunch of other healthy natural ingredients including an infusion of grapefruit seeds and perilla seed extracts to reduce tartar build-up, aloe vera gel to soothe gum irritation, plus cinnamon oil and grapefruit seed extract with antimicrobial properties.
Biomed super white mouthwash £4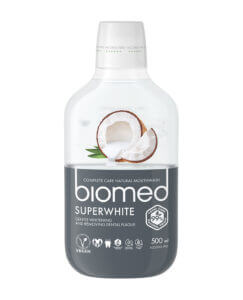 Biomed super white mouthwash has been designed to give your mouth a complete clean and to gently whiten your teeth. It's free from fluoride, chlorhexidine, triclosan and other strong antiseptics as well as SLS/SLES, parabens, aggressive whitening and abrasive components that may damage your teeth. Using a combination of coconut oil, cinnamon extract and thyme essential oil this mouthwash will give you a unique spicy taste for a refreshing feel. After using the natural antiseptic Biomed super white mouthwash your mouth and teeth feel clean and fresh.
Why not also try the Biomed super white toothpaste which has a 98% natural formula, delivering a gentle, whitening action and it removes dental plague. It's also vegan-friendly, fluoride-free and a natural antiseptic.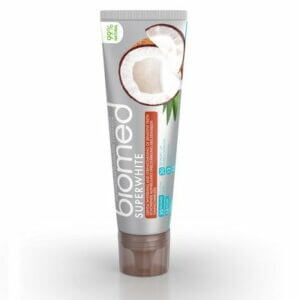 Veganuary is all the buzz this month. Even renowned meat lover celebrity chef Marco Pierre White is getting in on the action. Try your hand at his healthy recipes with MARCO PIERRE WHITE'S VEGAN AFFAIR.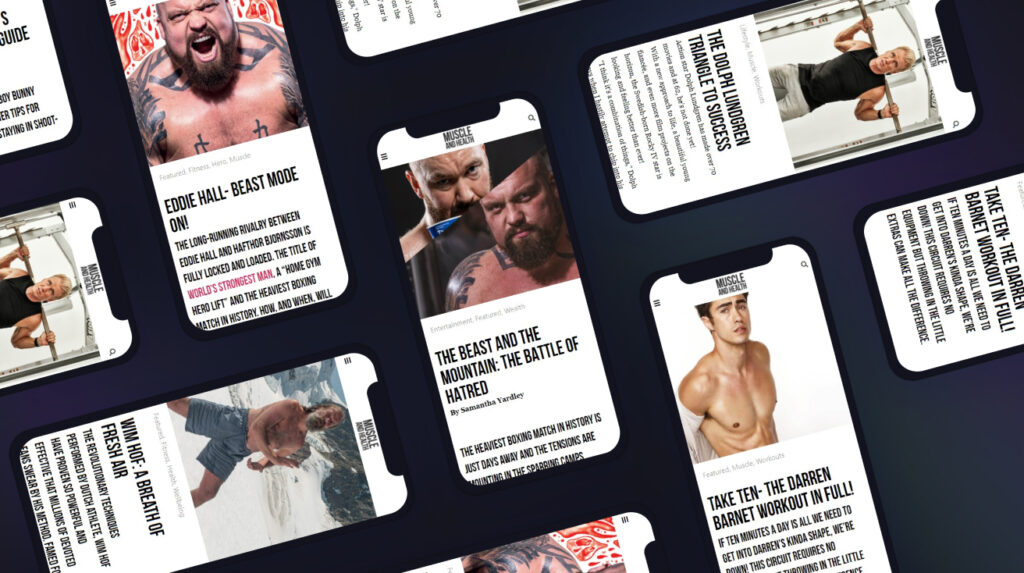 get all the latest mucle, health and wealth news delivered straight to your inbox