Famed for its yellow appearance and an endless list of purported health benefits, turmeric has taken the health and well-being industry by storm. From offering immunity support to improving energy levels, let's explore some of the ways that this root may enhance your wellness:
1. A POTENT ANTIOXIDANT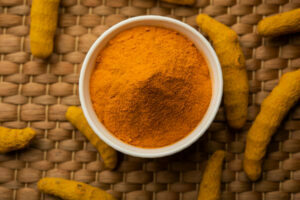 Antioxidants are potent chemicals that can help fight free radicals and reduce their impact on the body. Turmeric is full of antioxidants; incorporating it into your diet may help to ward off everything from wrinkles to cardiovascular disease. 
When looking for a turmeric supplement, it is essential to consider the form in which you are taking it – a solution with a high concentration of turmeric root and no sugary fillers, such as apple or orange juice, offers the best nutritional benefits.
2. GREAT FOR SKIN HEALTH
Turmeric has been linked to easing symptoms of skin conditions such as psoriasis and eczema, helping to control flare-ups. Additionally, curcumin may help to:
Promote wound healing

Reduce breakouts

Add a healthy glow to the skin

Reduce dark circles

Improve acne scarring
3. IT COULD IMPROVE BRAIN FUNCTION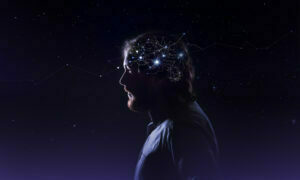 Many studies have shown that curcumin – the active ingredient in turmeric – may increase brain-derived neurotrophic factor (BDNP) levels. This reduces the risk of mental health complications and degenerative brain diseases and improves overall brain function. 
Turmeric extract in liquid form boasts up to an incredible 95% of concentrated curcumin; mixed with piperine (black pepper extract) and flaxseed oil, the absorption rate of turmeric increases by up to 2,000%!
Thomas Hal Robson-Kanu, CEO of The Turmeric Co., shares his own experience using the root and how it led him to disrupt the industry with the most bioavailable raw turmeric shot on the market: 
"Early on in my career, I was left with severe inflammation and chronic pain whenever I played football due to swelling in my knee. Eager to try a more natural approach to relieving my discomfort, research led my father and me to raw ingredients with anti-inflammatory properties, such as pomegranate, ginger, and turmeric. 
"After taking a blend of these powerful superfoods every day, I noticed a significant improvement in how I felt and could return to playing the sport I loved again. Ultimately, today's formula that fills The Turmeric Co. bottles saved my footballing career."
Using extracts of raw turmeric root, ginger, and beetroot in a unique recipe, The Turmeric Co enhances the anti-inflammatory, antioxidant and energizing properties of these ingredients. Blended in a convenient and tasty shot to help aid health and performance, they are an increasingly important aspect of many elite athletes' health.  
Learn more about health optimization with the THE POWER OF PROBIOTICS
Related Articles
Is Overworking Hindering Your Success? Maximize Your Potential with Four Pillars of Productivity
Ever Wondered How Our Brain Works?
The Rick Simpson Revolution: The Potent THC-infused Oil That Might Cure Cancer
Male Gynecomastia: Everything You Need To Know About Man Boobs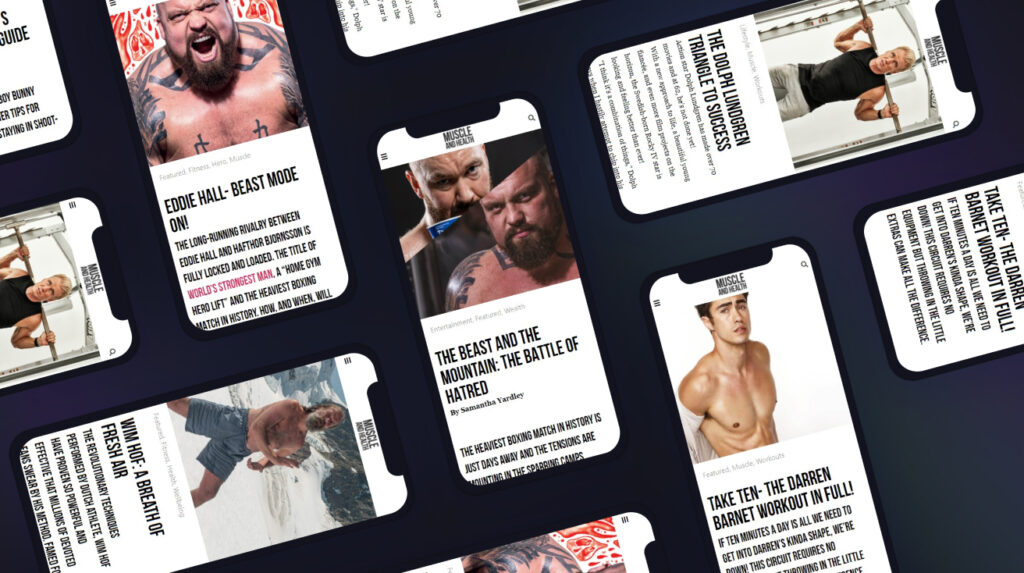 get all the latest mucle, health and wealth news delivered straight to your inbox