Guide to Healthy Deskside Snacking By David Stache
Especially whilst working from home, it can be tempting to spend your breaks browsing through the snack cupboard. Snacking can be good to help you get through the day, but it's important to consider the type of snacks you're opting for; many can have hidden sugars and calories that can cause weight gain and fatigue and leave you feeling sluggish and unproductive.
David Stache, sports nutritionist at nutrition brand Warrior, recommends some healthy snacks to help see you through the workday right.
1- IF YOU'RE CRAVING SOMETHING SWEET
Dark Chocolate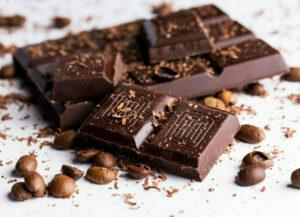 Dark chocolate is not only delicious, but also has a wealth of health benefits. It's loaded with antioxidants that can protect your cells and improve overall health. Dark chocolate can also promote heart health and weight loss, which is an added plus if you're simply after something sweet to look forward to when sifting through emails!
Fruit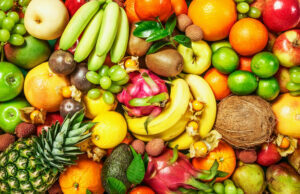 The natural sugars in fruit can help you satisfy that sugar craving, without leaving you feeling guilty for indulging in something sweet. Fruit is a fantastic snack, containing vitamins and minerals, as well as fiber which can help you maintain a healthy gut whilst aiding efficient digestion. Oranges are a great option as they increase your vitamin C intake (which can promote good immunity), as are blueberries, known as a 'superfruit', helping to protect against heart disease.
2- IF YOU'RE CRAVING SOMETHING SAVORY
Hard-boiled eggs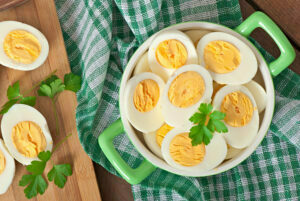 Hard-boiled eggs are a fantastic source of protein, and a great snack to keep you going throughout the workday. It is easy to make a batch of boiled eggs at the start off the week, that you can keep in the fridge and turn to when you're feeling peckish. Eggs are a lean protein, which means that they are a good option if you're looking to lose weight, and are also loaded with vitamin D, which keep bones, muscles, and teeth strong and healthy.
Celery and cream cheese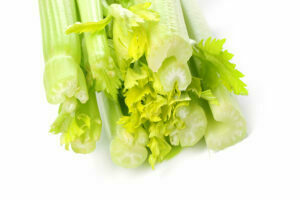 Celery is a light and healthy snack that is full of antioxidants, which protect cells and muscles. Some find them a little bland on their own, so you might want to try pairing them with some cream cheese. Cream cheese might feel like an indulgent snack, but it's one of the healthier cheeses you can have, and the perfect option if you're craving something savory. Cream cheese is a great source of vitamin A, which supports the healthy functioning of your immune system.
3- IF YOU'RE CRAVING SOMETHING FILLING
Protein bars
If you're looking for a snack to keep you full, I recommend opting for a protein bar. My favorite is Warrior CRUNCH, which comes in a range of delicious flavors such as Choc Chip Cookie Dough and Banoffee Pie – so you won't feel like you're compromising on taste or enjoyment for health. Packed with 20 grams* of high-quality milk protein, less than 3 grams* of sugar and just 239* calories per bar, Warrior CRUNCH bars are the ideal alternative to a regular chocolate bar which will keep you full and ready to tackle more laborious work tasks.  Alternatively, if you fancy something a little different, you could opt for the Warrior RAW protein flapjack which contains 8.5 grams* of fiber and are just 259* calories per bar. 
4- IF YOU'RE CRAVING SOMETHING SALTY
Salted nuts are a great option if you're craving a salty snack to keep at your desk. Nuts have loads of health benefits, and contain healthy fats, protein and fiber. The fiber content in nuts is beneficial, as nuts can act as a prebiotic, and contribute to the healthy functioning of the gut and digestive system. Cashews and pistachios are a tasty and flavorsome option that's also cost-effective, as they last a long time after purchase. Notwithstanding the health benefits of nuts, it's important to consume them in moderation, as they are fairly high in calories, which can inadvertently lead to weight gain.
*May vary between flavors 
David Stache, Sports Nutritionist for Warrior and KBF Enterprises has 15 years of experience working with elite athletes. His clients have included the likes of boxers Tyson Fury, Billy Joe Saunders, Nicola Adams, Josh Taylor, Jamie McDonnell, Kid Galahad and British Hammer Champion, Jess Mayho. David's goal is always to deliver results for those wanting to realize their potential. 
If you're looking for the optimal diet to compliment your health goals, THE BEST DIETS FOR 2022 REVEALED provides the lowdown on the ones to watch this year.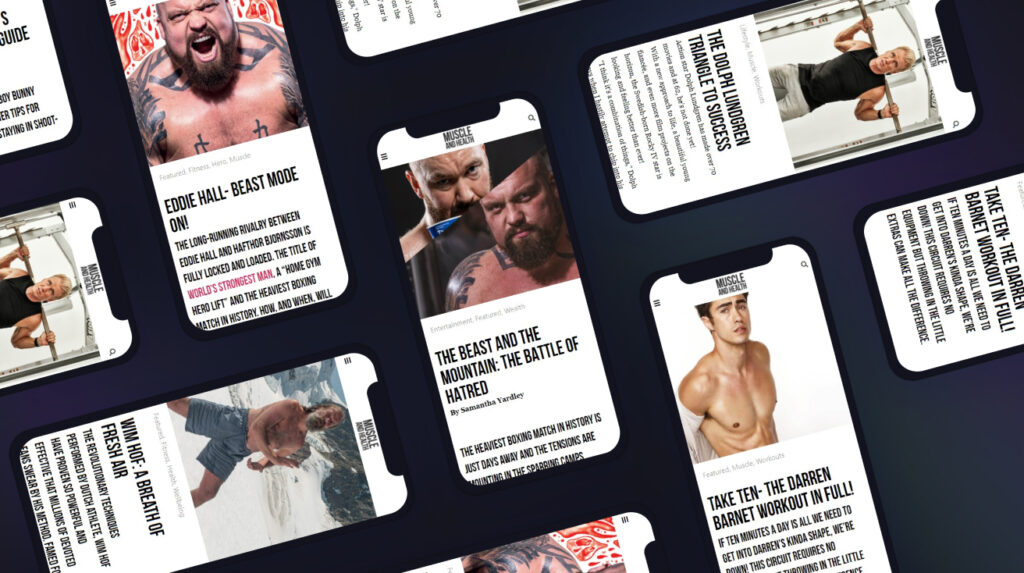 get all the latest mucle, health and wealth news delivered straight to your inbox