By Danni Levy 
We love food, and we know you do too. If you want to tick off the taste bud bucket list, don't ignore these five venues. Their food, presentation and ambiance will forever change how your palate thinks! Put down the meal prep, ditch the door dash and give your inner gluttony the upmarket experience.
Lu Ban, Liverpool, UK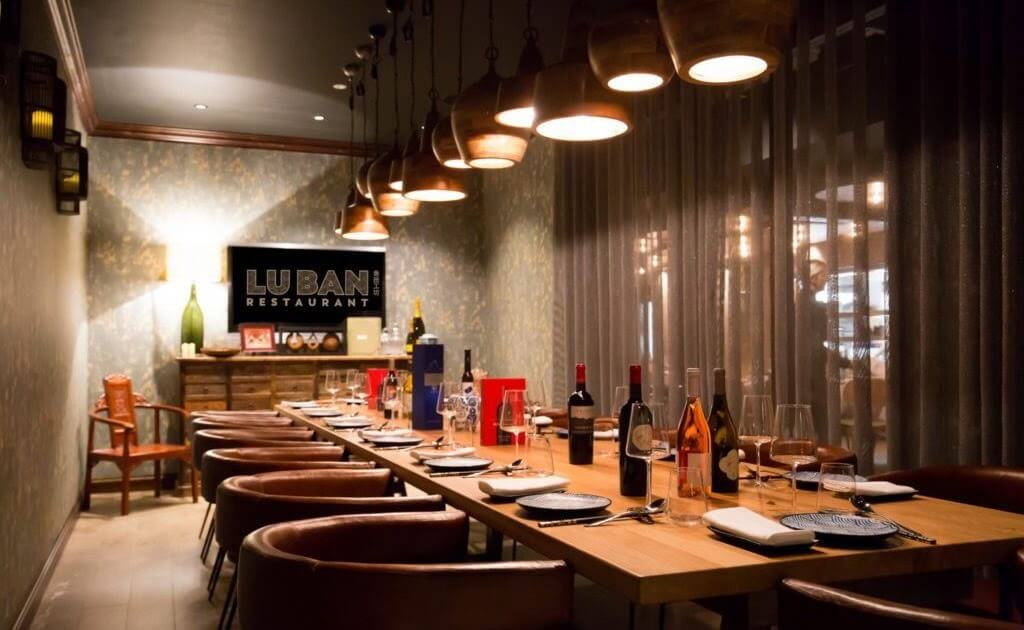 Why do we love it? Chinese food just got posh! 
If you're in the UK or planning to visit, don't leave without a trip to Lu Ban. This eloquent establishment specializes in regional Chinese dishes, particularly from the Tianjin region, and then adds a little twist to appeal to western tastes. Unsurprisingly, Lu Ban has just won a significant award — Gold in the VisitEngland Excellence Awards – beating a 2* Michelin restaurant in the process. It offers fine dining and has a range of exquisite rooms in addition to the main restaurant. Executive Chef Director Dave Critchley found fame on BBC's Great British Menu. Passion and determination are the hallmarks of his work, but there's also attention to detail that he learned from Master Wu, one of China's highest-level master chefs. He made a series of visits to China to learn from him and had the honor of being his final apprentice. It is his teachings that strongly influence his food and help to ensure Lu Ban is different from any other restaurant in the country. 
Beefbar at Lou Pinet, Saint Tropez, France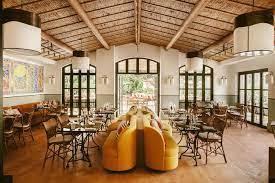 Why do we love it? Just look at that location! 
The Beefbar is located at hotel Lou Pinet, a luxury hideaway in the French Riviera's legendary town of Saint-Tropez. The property's vintage spirit of the '60s is embodied throughout the architecture, landscape, and suites, each bathed in light tones with a private garden and outdoor lounge. Merging seamlessly with the property's chic style, the Beefbar restaurant features the best meats in the world, cooked without a complex between grill and street food. It was founded in 2005 in Monaco by Riccardo Giraudi with over twelve hotspot locations worldwide, offering American black Angus prime, Australian wagyu WX, and certified Japanese kobe beef for meat lovers, plus seafood such as tuna tartare and hamachi crudo, and smaller dishes of avocado hummus and classic pizza. Serving lunch and dinner daily, guests can savor the world's finest meats and dishes in the New Saint-Tropez. 
Klein Jan at Tswalu Kalahari, South Africa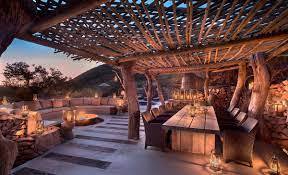 Why do we love it? A truly sensual and unforgettable experience. 
South Africa's first Michelin-starred chef, Jan Hendrik van der Westhuizen, opened Klein JAN at South Africa's Tswalu Kalahari after three intensive years of research into the culinary traditions and ingredients of the cultures that call the Kalahari home. Every aspect of Klein JAN has been carefully designed and curated, making it a truly theatrical experience as guests are escorted through several rooms featuring different designs, food, smells, and even temperatures. The experience of Klein Jan begins with guests stepping back in time at the 100-year-old Boscia House before descending a helical staircase 13 feet below the ochre sands that are infused with the unmistakable scent of petrichor. The 65-foot, temperature and humidity-controlled root cellar awaits and stores all the ingredients and produce used at Klein JAN, not dissimilar to storage solutions before modern-day refrigeration. As guests make their way to the main dining area, a glass wall (which opens in fine weather) creates a fully immersive dining experience in the undulating plains of the Kalahari that the Tswalu team strives to conserve. Courses are prepared with local, seasonal produce and even weave in components from the Kalahari, such as breadsticks served in wheat of grass. Every element of Klein Jan will surprise guests from the moment they enter to the last course of dessert. A truly magical and sensory-evoked experience for those looking to plan their next international trip. 
Gorji, Dallas, USA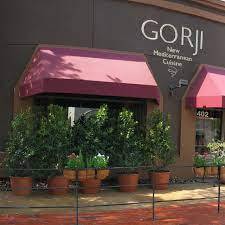 Why do we love it? Probably the most intimate restaurant we've ever seen. 
Five tables, no tipping, and each table is seated only once per evening. If that doesn't make you feel special, then what will? This tiny, romantic restaurant was recently named Dallas' Best Steakhouse. Gorji offers new Mediterranean cuisine with championship steak and sustainable seafood. Cooked and prepped by Texas Steak Cook-Off champion chef Gorji, the meats are without antibiotics, hormones, or preservatives, and the wild game is 100% grass-fed. 
Al Sud, Algarve, Portugal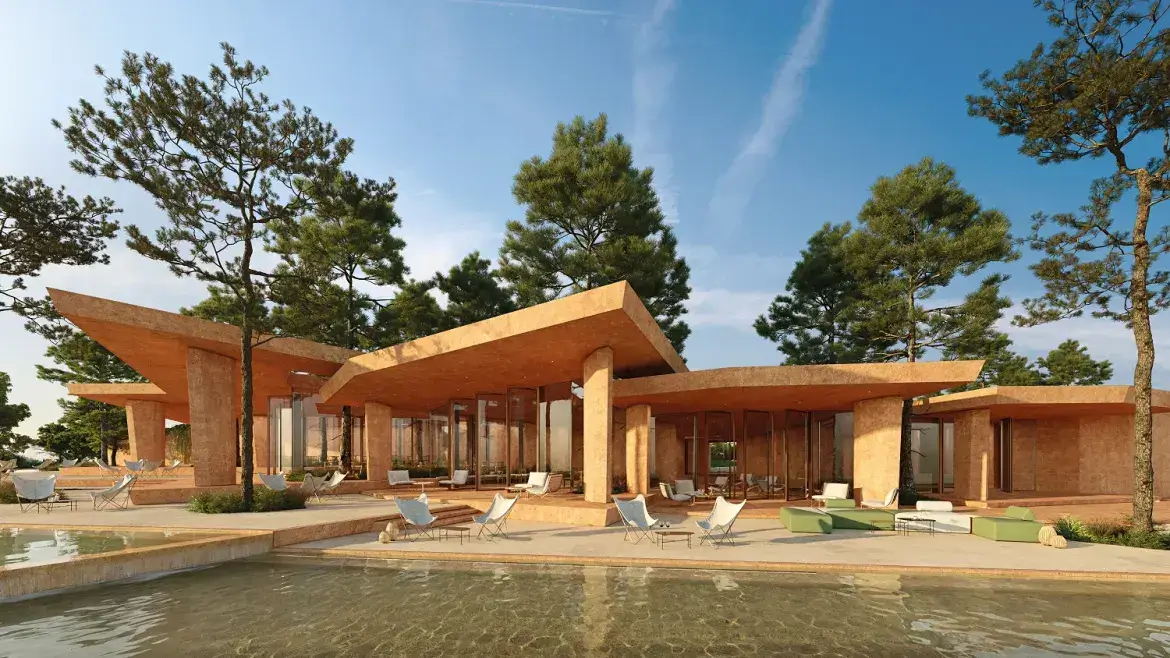 Why do we love it? Who doesn't love a Michelin star? 
Fine dining restaurant Al Sud gained its first Michelin Star just seven months after opening, with Chef Louis Anjos doing some wonderful things with traditional local flavors. Delivering gourmet treats such as local Alvor oysters and wedge clams, these flavor-packed dishes capture the essence of the Algarve on a plate. The deep-water rose shrimp caldeirada and Dover sole are delicious, and the six and nine-dish tasting menus take diners on a gastronomic journey across the region. Known for its olives, almonds, honey, and citrus fruit, guests can expect a bountiful plate of fish or shellfish served in an evening full of flavor. Award-winning mixologist Jamie Montgomery is also on hand, serving modern twists on classic cocktails, including some surprising combinations. Apples and oysters, anyone? 
palmaresliving.com/al-sud-restaurant
The Muscle and Health Travel Awards. Our Pick of The Best Hotels in The World That You Need to Visit This Year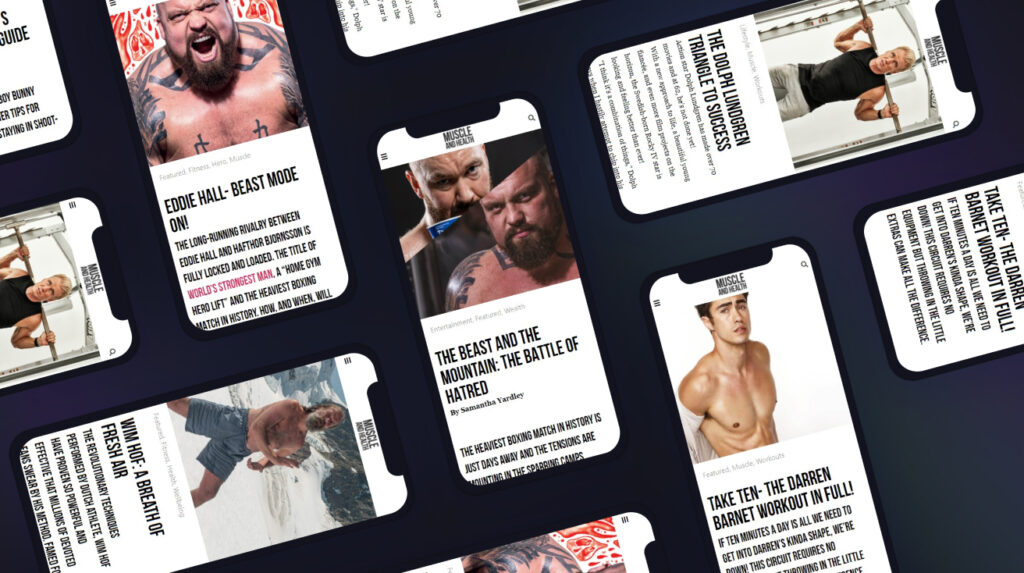 get all the latest mucle, health and wealth news delivered straight to your inbox