By Jack Franks
From mountainous burgers filled to the brim with endless trimmings, GenZ-inspired drinks inspired by Barbie herself, and a juice inspired by Jesus, secret fast food menus offer the weird and wonderful.
Muscle and Health has scoured the drive-thru, stood in line and dug deep into the underbelly of fast food secret menu items to bring you the best 14 items you can order in secrecy today.
Taco Bell Waffle Taco 
This one-of-a-kind delight combines the comforting goodness of scrambled eggs and savory sausage, all wrapped in a warm and delectable waffle shell. It's a breakfast sandwich reimagined.
Currently, the Waffle Taco is a trial menu item available in Southern California, but fear not, for we hope that as the word spreads about its deliciousness, its availability will expand to locations nationwide.
Panera Sierra Turkey Sandwich
Not all Panera employees know Sierra Turkey, but if they are versed in this creation, you're in for a mouthwatering treat.
Order it, and you'll get a roasted turkey sandwich on "asiago focaccia bread with our chipotle mayonnaise, red onions & smoked chicken & a couple of other delicious ingredients."
Starbucks' Butterbeer Frappucino
Just like the disappointment felt by 14-year-old Harry Potter when unable to venture into the enchanting village of Hogsmeade, we share in the sentiment. While we yearn to settle into a cozy stool at the Three Broomsticks, indulging in a frothy butterbeer, fear not! There's a delightful alternative awaiting you at Starbucks.
Enter the realm of the vast Harry Potter fandom, a world filled with wonder and awe. One of their greatest attributes? Their unparalleled dedication to infusing a Harry Potter-themed twist into almost everything they touch.
Burger King's Suicide Burger
Imagine this: four succulent beef patties generously layered with four slices of melty cheese, topped with crispy bacon, and slathered with a secret sauce. All this glorious goodness is encased between two toasted sesame seed buns, creating a feast fit for the adventurous palate.
The result: the aptly named Suicide Burger. Good luck. You'll need it.
McDonald's Big McChiken
Prepare for an epic collision of flavors as two fast food icons unite in a secret culinary rendezvous. This secret item is akin to the legendary "Double Down" from KFC, but on this occasion, beef finds itself sandwiched between the tender McChicken patties from McDonald's.
This secret menu option takes it up by allowing you to choose between the iconic Big Mac or the mouthwatering McDouble as the centerpiece between those glorious chicken patties. It's a game of gastronomic adventure where you can go right. Indulge your inner carnivore with a symphony of flavors, combining the best McDonald's sandwich creations.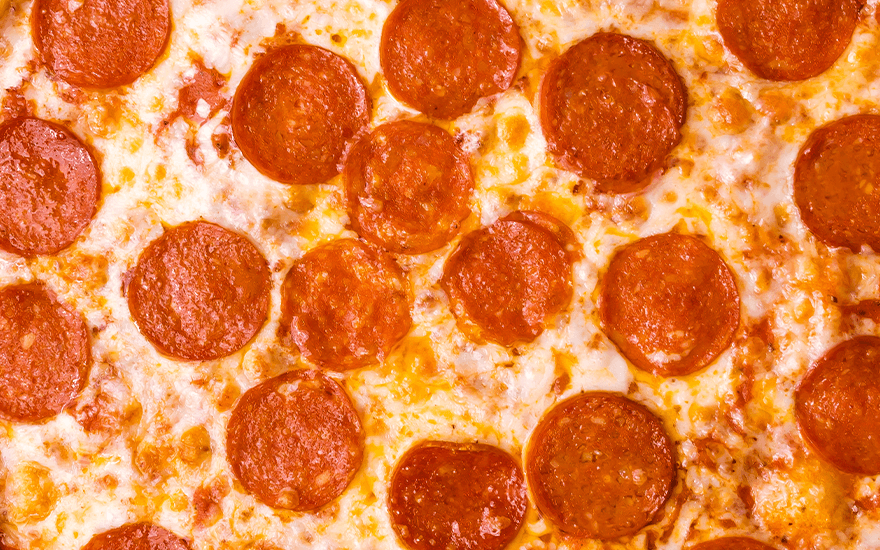 Pizza Hut Triple Deckeroni Pizza
A layered masterpiece, starting with a thin crust base, followed by a layer of cheese and pepperoni. Then, another layer of thin crust is topped by yet another layer of cheese and pepperoni.
It may sound like a heart attack, but it was one of the greatest menu items of all time at Pizza Hut, so it has made its way to the Secret Menu. To get the Triple Deckeroni Pizza at your local restaurant, you can ask for it by name, but you'll likely need to explain the details. You will also have to pay for two thin-crust pizzas because that's essentially what this is.
Taco Bell: The Incredible Hulk
Marvel-ous! If you're a guacamole enthusiast, prepare for a flavor explosion that will leave you longing for more. As you unwrap this gastronomic masterpiece, its vibrant green hue evokes thoughts of the mighty Hulk, minus the temperamental nature.
Not only does this infusion of creamy goodness elevate the flavor profile, but it also adds a touch of health-consciousness to your indulgence. After all, we have the power to convince ourselves of the virtues we desire, don't we?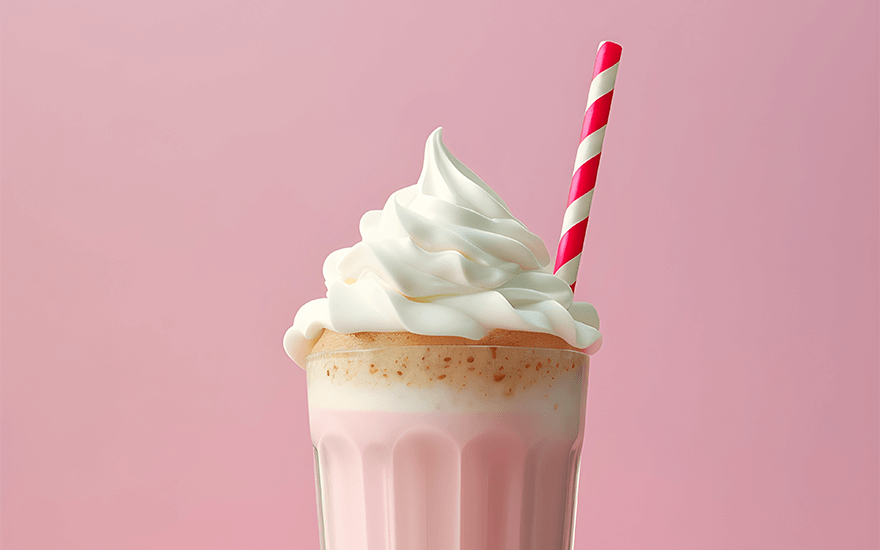 Starbucks' Barbie Drink
When you think of Barbie, one color likely comes to mind: pink. So, it's hardly surprising that Starbucks has a secret menu item known as the Barbie Drink, a vibrant concoction that radiates in the brightest shade of pink.
To create this fun and fabulous mixture, begin with a tall Vanilla Bean Créme Frappuccino. Now, here's where the magic happens. Request that it be made breve (using half-and-half instead of milk) and add two pumps of vanilla, raspberry syrup, and mango dragon fruit inclusions.
Your ideal liquid companion when you head to the cinemas to see Barbie make her live-action debut in Greta Gerwig's 2023 film.
Jack in the Box Bacon Bacon Cheeseburger
You know it's good when the word bacon appears twice in the headline!
The Bacon Bacon Cheeseburger is a symphony of flavors that begins with a classic bacon (obviously) cheeseburger foundation. Picture a juicy beef patty, perfectly cooked and infused with smoky goodness, nestled amidst a blanket of melted cheddar cheese. But that's just the beginning.
To take this masterpiece to the next level, crispy bacon (obviously) strips join the party, adding an irresistible crunch and a burst of savory delight. And as if that weren't enough, the burger is garnished with an extra layer of bacon (obviously) bits. Oh, and did we mention it? Bacon.
Jamba Juice Thank You, Jesus
While lesser known, this divine concoction holds the key to a truly heavenly experience.
To partake in this "holy" elixir, venture into your nearest Jamba Juice and request this lemonade-based delight. A blend that leans towards the sour side, boasting the refreshing tang of lime and the lusciousness of pineapple sherbet, you'll be convinced that this smoothie is a true gift from above.
Discover this secret option, and you might find yourself giving thanks to the Man upstairs for this divine treat. We doubt it, though.
Sonic Dr. Pepper Orgasm
Dr. Pepper, Powerade, and lemonade converge, forming a trifecta of pure refreshment that will leave a lasting impression.
This beverage, a secret gem in its own right, captivates the senses with its harmonious blend of three distinct flavors. Dr. Pepper brings its iconic sweetness, Powerade adds invigorating energy, and lemonade lends a tangy twist to create an unforgettable refreshment.
Just don't get shy when asking it by name.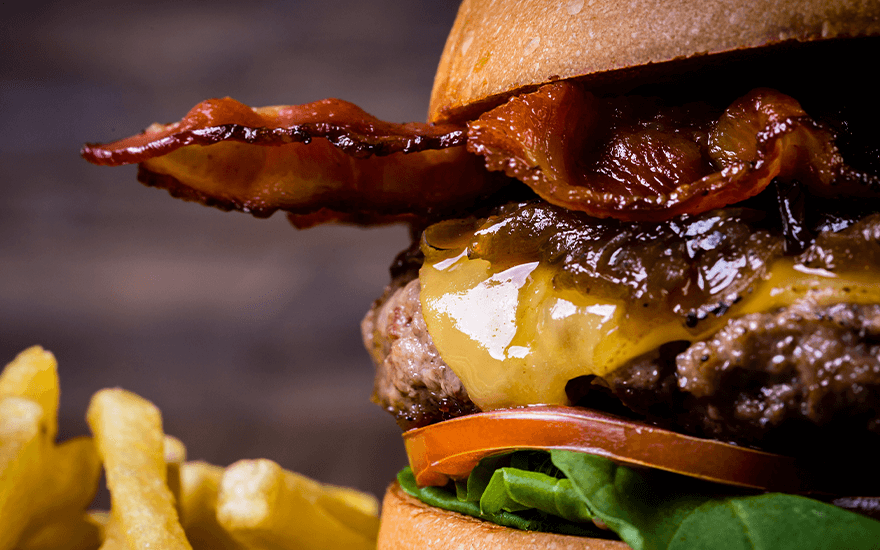 In-n-out Animal Burger
Are you a food animal? Do you like everything doubled up? If you answered yes to both these statements, this is the burger for you.
Pickles, an irresistible abundance of In-N-Out's renowned sauce, perfectly grilled onions, and the delightful marriage of mustard fused onto each succulent patty. Nice, yeh? Well, the beauty of this creation lies in its limitless possibilities.
Whether you desire a towering burger boasting three mouthwatering patties with a slice of cheese, a harmonious blend of one patty and each flavor component, a heavenly ensemble of alluring cheeses with a single patty, or even a simple, satisfying slice of cheese, the choice is yours.
Arby's Meat Mountain Sandwich
Arby's is already known for having meats, but Meat Mountain takes that to the next level. This sandwich slides six different types of meat (chicken tenders, ham, turkey, pastrami, roast beef, and bacon) between two buns, so this is a tower.
The rest of the sandwich comprises Brisket, Corned Beef, Angus Steak, Cheddar Cheese, and finished with their deliciously crispy bacon. Is this too much to fit into one average-sized human mouth? Possibly. But you'll have to order it to find out.
Subway Chicken Parmesan
Once upon a time, Subway boasted a cheesy chicken behemoth known as the Chicken Parmesan. Alas, in 2010, Subway bid farewell to the Chicken Parmesan, leaving a void in the hearts and stomachs of those loyal fans.
But fear not, for the Subway Sandwich Artist's creativity knows no bounds. Despite its absence from the official menu, the Chicken Parmesan can still be summoned with a simple request.
Here's the secret: Instruct the Sandwich Artist to layer succulent roast chicken, delectable marinara sauce, and a generous helping of Parmesan cheese onto your choice of 6-inch or 12-inch sub. To enhance the experience, add a dash of black pepper, a bed of fresh spinach, and a handful of savory olives. With these carefully selected ingredients, you'll recreate the magic of the beloved Chicken Parmesan.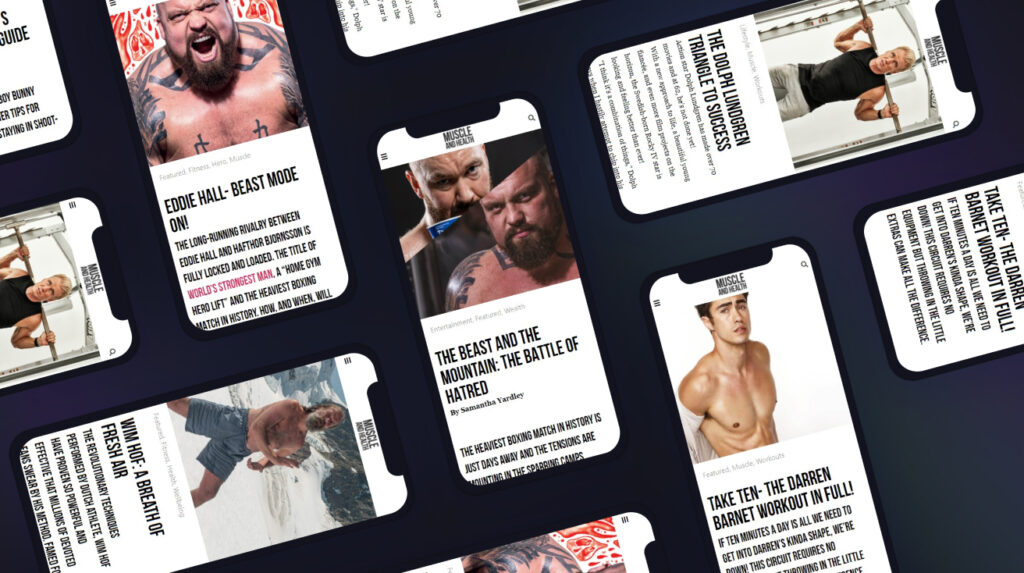 get all the latest mucle, health and wealth news delivered straight to your inbox