By Samantha Yardley
Post-festive indulgence leaves everyone searching for the latest weight loss fad in the January battle of the bulge. The truth is, however, that most diet plans transpire to be a few fries short of a happy meal. For your dieting pleasure, Muscle and Health investigates the MVPs to help you erase your Yuletide gluttony. Here are the best diets 2022.
When it comes to dieting, we seem to be fed a tirade of misinformation and overcomplicated strategies, often carefully designed not to encourage sustainable, healthy weight loss but to fatten the bank balances of the big diet conglomerates. Carefully side-stepping the gimmicks, we've put together our essential guide to the tried-and-tested diets that make maintaining a healthy lifestyle a piece of cake.
1- KETO DIET
BEST FOR: A JANUARY QUICK-FIX
One for the avocado lovers, unfortunately you'll have to omit the toast though. The ketogenic diet gained lots of traction in recent years and is famed for helping its followers lose large amounts of weight in a short space of time thanks to a clever physiological process called ketosis. Without a steady supply of carbs to use as fuel, your body turns to fat as the next best energy supply, effectively burning off fat stores at a rapid pace. A recent study by Cureus concurred "The keto diet has been shown to effectively lead to weight loss, reduction in hyperinsulinemia, and improvement in insulin sensitivity." Whilst this plan has tremendous short-term benefits (especially come New Year's resolution time) it's questionable whether an existence without a morning bowl of oats is sustainable. Negative side effects are reported to include fatigue, headaches, constipation, and muscle soreness. If you're looking for a short-term January solution to tackle Christmas corpulence and have a palate for bacon, butter, and bone broth (and can live without rice and potatoes in your life) this is the diet for you to see you through to the time when a craving for a humble sandwich becomes too much to resist.
2- FLEXITARIAN DIET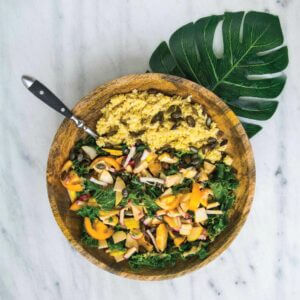 BEST FOR: ETHICAL EATING
The Flexitarian diet is the ethical pro-plant antidote to veganism. If going vegan is considered the step beyond vegetarianism, Flexitarian is your more accessible step back. Focusing primarily on plant-derived food sources, this more flexible approach (the clue is in the name) still allows for the occasional steak. Frontiers in Nutrition reported following recent investigation that "there was emerging evidence suggestive of benefits for body weight, improved markers of metabolic health, blood pressure, and reduced risk of type 2 diabetes." Without any strict calorie limits, this diet plan feels very viable if breaking into meat sweats after a buffet wasn't really your forte anyway. With nutrient-dense vegetables, fruits, whole grains, and plant-based proteins at its core, this diet is the perfect option for those wanting to adopt a planet-friendly approach to slimming down.
3- PALEO DIET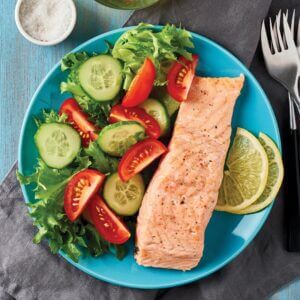 BEST FOR: CONVENIENCE
Paleo is certainly one of the best diets 2022. Endearingly coined the 'caveman diet' there's good logic behind why this diet du jour became so popular. The principles revolve around eating as our paleolithic ancestors did, due to the theory that our bodies haven't had the chance to get up to evolutionary speed with the influx of processed food options available today. It's thought that paleo is so effective because it focuses on lean protein, low-carb, and minimally processed foods rather than any ingenious witchcraft that counteracts our lagging pace of evolution. But nevertheless, it's certainly beneficial for our waistlines. An investigation by the American Journal of Clinical Nutrition found that "Paleolithic nutrition resulted in greater short-term improvements than other control diets (random-effects model) for waist circumference, blood pressure, fasting blood sugar and cholesterol." Wholefoods, basic ingredients, and negligible cooking skills required. If you favor the easy life, paleo is the diet plan for you. Provided you can tolerate the omission of ghastly modern-day advances like dairy, grains, sweet potato, and sugar, it's team troglodyte all the way.
4- MEDITERRANEAN DIET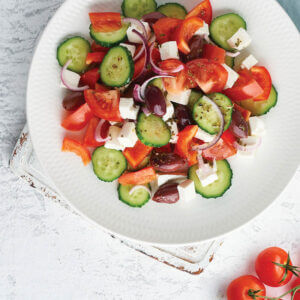 BEST FOR: OVERALL CHAMPION
Influenced by the heart-healthy lifestyle adopted in the Mediterranean, this great all rounder boasts numerous health benefits to promote longevity and a svelte physique. Rich in healthy fats, fish, leafy greens, and even a daily dose of vino, the Mediterranean diet is thought to be extremely effective not only for losing weight but for keeping it off too. Celebrated for being a great preventative approach to thwart a whole host of health problems, this antioxidant and anti-inflammatory-laden diet is not only easy to adopt but also doesn't require any strict restrictions or calorie counting. A recent study* agreed that "consuming a Mediterranean diet rich in minimally processed plant foods has been associated with a reduced risk of developing multiple chronic diseases and increased life expectancy." If you value optimizing your heart and brain health, whilst lowering your risk of developing type 2 diabetes and even certain types of cancer (all whilst savoring an evening glass of Merlot), the Mediterranean diet won't just see you through January. Going Greek might just be the lifestyle to embrace for the rest of your days.
*J Gerontol A Biol Sci Med Sci
Now you've seen the best diets 2022, why not work on your exercise? If you need a kickstart to achieving the physique of your dreams for 2022, try our comprehensive GET SHREDDED THIS JANUARY program.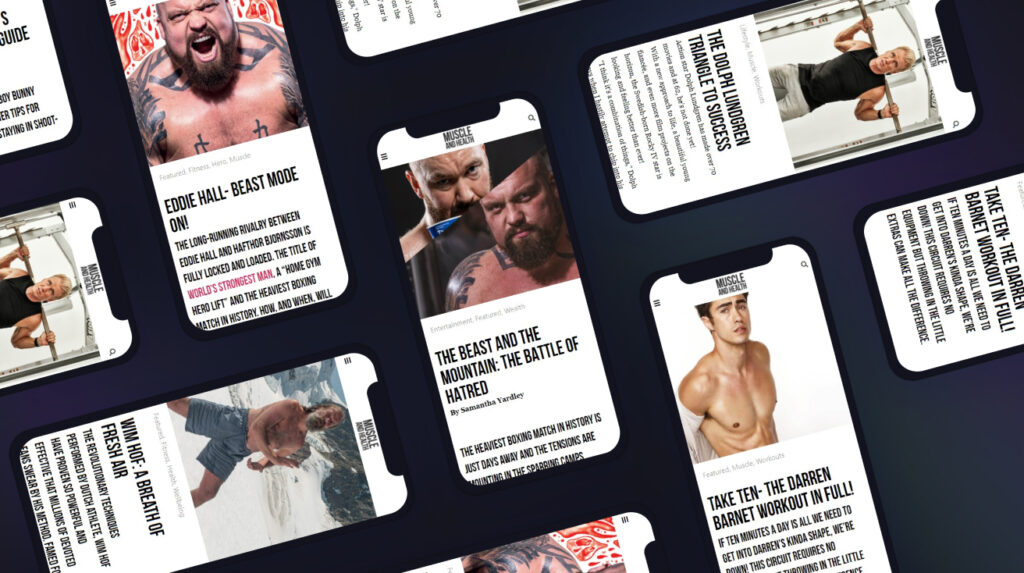 get all the latest mucle, health and wealth news delivered straight to your inbox