UFC champion Georges St-Pierre, gives an insight into his training and what has worked for him in the cage against his opponents.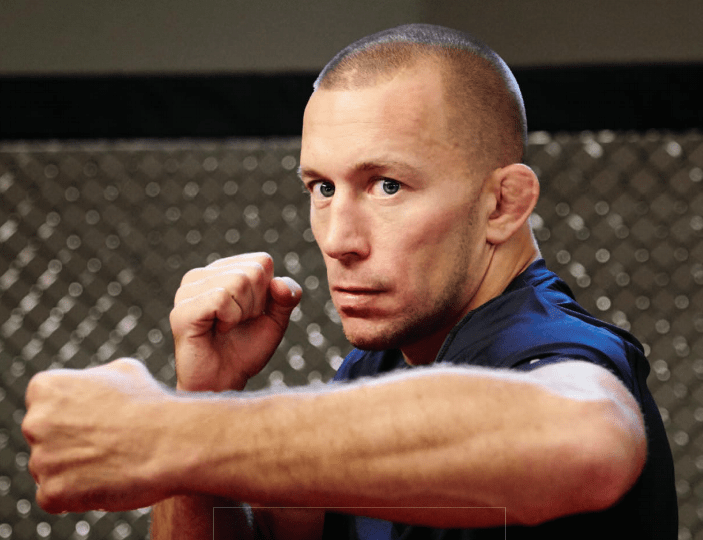 How do you define success?
When you're happy.
Which is more important to you, fitness or health?
Health is more important. Money can't even buy health.
What are your fitness goals for 2021?
I want to become even more athletic. I want to perform moves that were too hard for me before.
What do you wish to be remembered for?
I'd like to be remembered as a great martial artist. Someone who changed the game as a philosopher, a thinking fighter.
What lessons did you learn in MMA that you've been able to apply to life after fighting?
The white belt mentality. There are so many great things to know and learn from the world.
What or Who inspires you the most?
For who he's been as a martial artist, it's Royce Gracie. He's a legend. And for the way he has invented his own life, Arnold. He's a success at everything he tries.
Do you prefer to train, work and perform solo or are you happiest being part of a team?
Suffering alone is part of the process but I love training with my teammates.
What is it that enables you to push harder just when others throw in the towel?
I just focus on the positive. I focus on my goal and how good I'll feel when I achieve it.
Do you use exercise trackers for time, distance, speed, calories burned, etc?
I track my times and data from sprinting and use the TRUCONNECT app. I also do sleep monitoring because sleep is so important to everything else.
Do you meditate?
Yes, I do. I do a special kind of breathing and meditation in the frozen water, like Wim Hof.
Have you got a structured workout program or do you just do whatever you feel like on a particular day?
I have so many different training methods and training partners that I have to be very structured six days a week. (Seven if you
include the necessity to structure a rest day!) One of which is STRIKE.
Favorite piece of fitness equipment?
I like to work with my body. The Floor, the wall and my body.
Do you listen to music when working out, if so, what's your go-to tune to get fired up?
Never. Music is cheating and distracts you from your suffering.
Sunrise sweating or do you opt for later in the day?
Both! I train a lot…
What words of advice would you give to someone who is struggling to make exercise a regular part of their daily life?
Don't wait for advice from me. Nothing comes for free. Pay your dues. Results come from sacrififice. Don't wait for me.
Gotry George's exclusive STRIKE program at truconnect.fit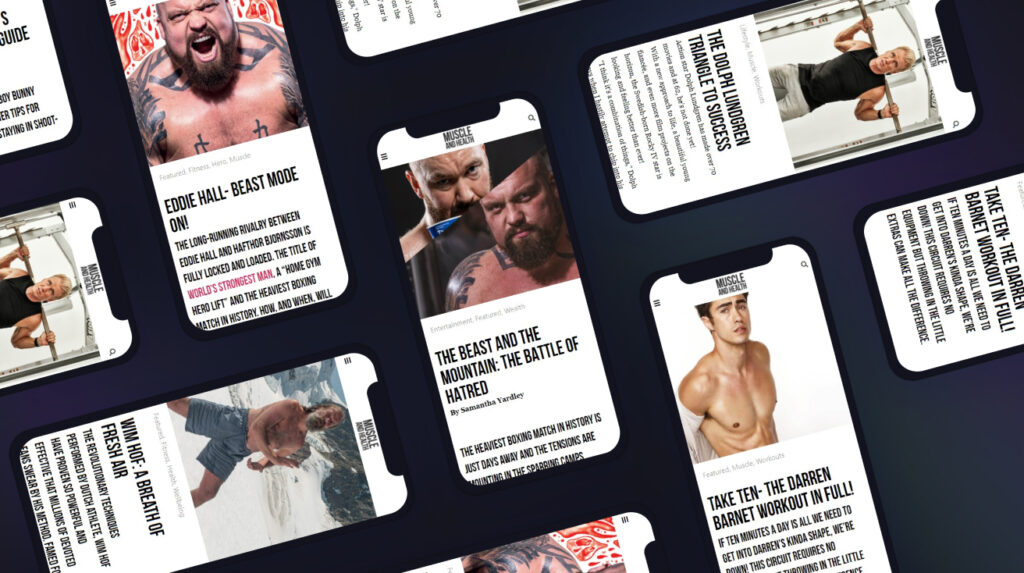 get all the latest mucle, health and wealth news delivered straight to your inbox