By Danni Levy
Indian Fitness and Youth Icon Sahil Khan grew up in the City of Joy, India, with a bodybuilding dream. Suffice to say that dream came true.
Sahil, 44, was born to an Indian Muslim father and Chinese Christian mother in the City of Joy, Kolkata.
"They laughed at my dreams, now I laugh at their lifestyle," the star captioned a recent Instagram post shared among his 5.4 million followers.
Life wasn't always plain sailing for Sahil Khan. Perhaps his challenging upbringing has been responsible for his modest, yet unrepentant approach to his self-made success.
"My family were very poor," he says. "I had a real hard childhood. I ran away from home when I was 15 without a train ticket and ended up in Mumbai. I slept on a floor for two years when I first came here in 1993."
A local family reached out to Sahil and gave him a roof over his head, providing food and water and unrelenting support.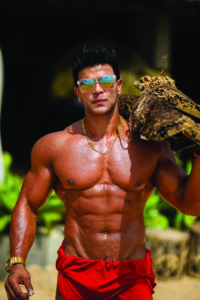 "I'm still in touch with the family who saved my life to this day," he says. "They don't have much money, but they refuse to take a penny from me. It makes them extremely upset when I try to offer them financial assistance."
When he first arrived in Mumbai, Sahil dreamed of representing India as a professional bodybuilder.
"I'd always envisaged myself flexing on stage, but my life took another turn when a highly respected Bollywood director signed me to play the lead role in his cult film 'Style'," says Sahil Khan. "The movie was a huge box office success. I became the nation's heartthrob overnight. I went on to be cast for 'Aladin', in which I starred alongside Amitabh Bachchan, an iconic Indian actor.
My acting career continued for a while, but didn't take off the way I had presumed.
"Thankfully, I had always been more passionate about bodybuilding and fitness. I started working on my physique and acquired millions of new followers. I set up India's first beach gym in Goa and developed partnerships in some really cool brands that have gone from strength to strength."
Sahil has received numerous awards for his immense contribution to promoting bodybuilding and fitness to the Indian youth. Having been crowned 'India's Fitness Icon' and 'India's Youth Icon' sequentially, he is an inspiration to millions of young fans worldwide.
"For me, luxury is a state of mind," he says. "It's about having some nice things and living safely and comfortably, which I do at my beautiful apartment in Mumbai.
"I truly appreciate having the time and money to do the things I enjoy. "'One life baby' is my motto. I travel so much that I have six passports full of stamps. I indulge in international holidays at least twice a year. I shop around the world, enjoy different cuisines, try new adventures, meet new people and experience new cultures. I also travel extensively across India for my events and programs, whilst enjoying the finest luxuries. My opulent lifestyle has earned me a huge army of fans. They watch me in awe. I would like to inspire them to work to fulfill their own dreams and enjoy all that wealth has to offer."
Wealthy Body, Wealthy Mind
Sahil consumes three clean meals a day and trains a minimum of four days a week, mixing cardio with resistance training. He enjoys chicken, eggs, fish and lots of fibrous veg. He supplements his food intake with his own brand Divine Nutrition Isolate Whey, plus Glutamine and Creatine.
Insta/Facebook: @sahilkhan
A must-read: Bodybuilder-Turned-Yogi Brad Rowe On Why You Should Never Skip Leg Day.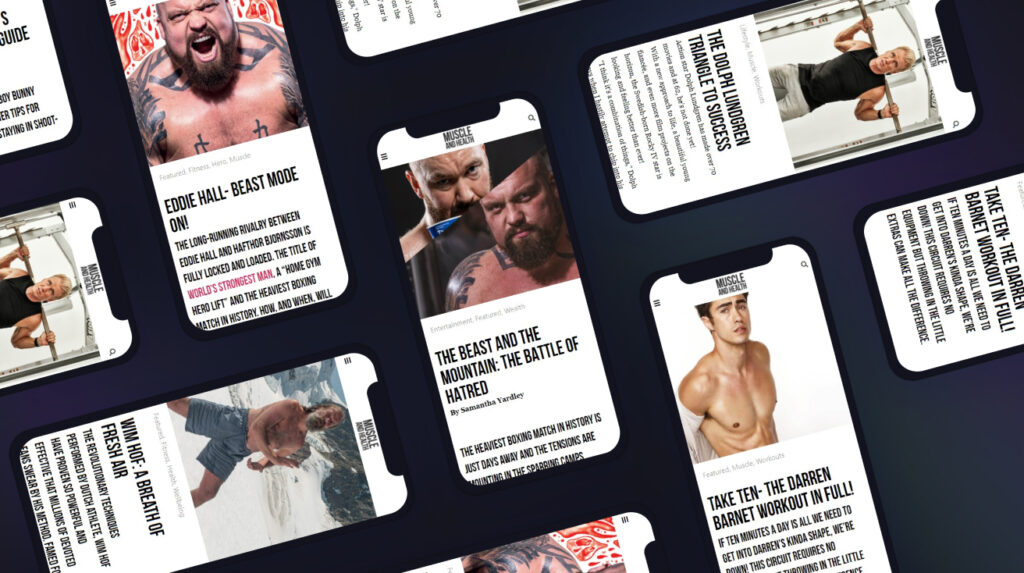 get all the latest mucle, health and wealth news delivered straight to your inbox