by Darren Croft
"Hello. I'm Johnny Cab. Where can I take you tonight?"
"Drive! Drive!"
"Will you please repeat the destination?"
"Anywhere, just go. Go!"
Total Recall was undoubtedly a memorable movie, and three things spring to mind immediately: Mary, the triple-breasted call girl.
The futuristic movie centered around the fictional character Douglas Quaid (played by Arnold Schwarzenegger), a construction worker who received an implanted memory of an incredible adventure on Mars, where he played the part of a secret agent. 
At one point, he jumps into an automated taxi (Johnny Cab) to escape his pursuers.
Well, it seems the future is here in the form of Cruise, a driverless taxi service – and better still, it's not operating on Mars. 
Robotic taxis are here.…
So, how far into the future are we with autonomous technology?
Where can you expect to flag a driverless ride?
With its HQ and driverless taxi fleet based in San Francisco, Cruise cars were founded in 2013 and were the first to introduce autonomous vehicles to a major US city with planned expansions to Austin and Phoenix.  
But while Cruise was the first to hit the streets, companies like Waymo are not far behind, offering driverless taxi rides in Phoenix and San Francisco. 
While this is a big step forward for increasingly congested roads and cities, there are still some safety concerns to be resolved regarding self-driving technology, e.g., some of their autonomous vehicles have been dropping passengers off in travel lanes rather than pulling to the curb.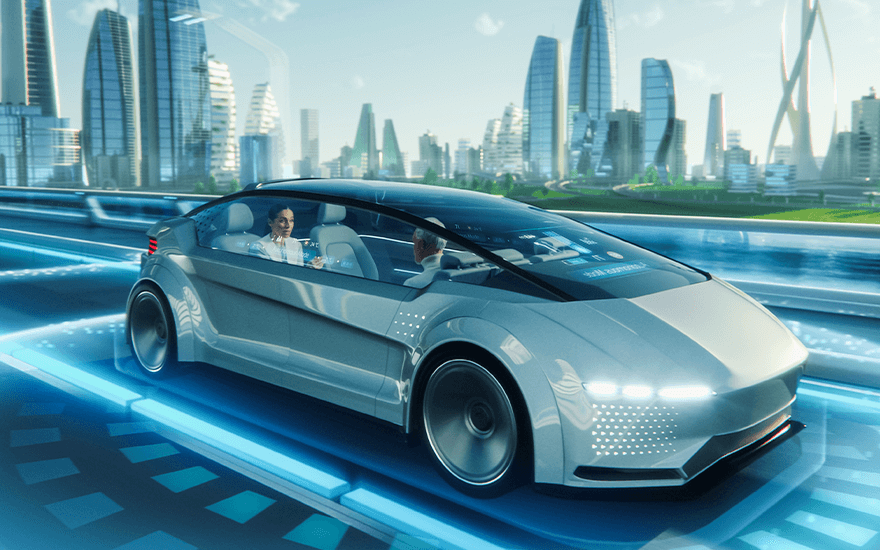 So there are still some limitations to driverless cars, with Cruise cars only offering rides between 10:00 PM and 5:30 AM. Plus, they've only just started to allow riders to be joined by a guest – and pets are still a no-go.
But, despite these limitations, no doubt it won't be long before the sight of a driver is more surprising than the lack of one.
Although fans of Total Recall may be disappointed that autonomous cars don't include a robotic driver, it's still a significant step into the future of automated driving and reducing carbon emissions in built-up areas. 
And the good news for the introverted among us is that you won't need to engage in the usual small talk; just sit back and relax. But you will need to be prepared for the odd sight of a steering wheel moving of its own accord – yes, there is a steering wheel! 
A safer, more environmentally friendly way of driving…
Driverless rides are cool…there is no doubt about that. But the power of autonomous driving goes way beyond feeling like you're living in the future. 
The majority of road traffic accidents are caused by human error, and over 40,000 families lose a loved one to a car accident every year. 
Technology has the ability to solve one of the leading causes of death in the US – with a driver that doesn't make mistakes. With 360 vision, millions of hours of driving experience, and built-in safety measures to ensure no single point of failure – eliminating road deaths could become a reality. 
Driverless taxis offer a solution for older or disabled people who struggle to get around using public transport – helping them stay connected with the world beyond their homes. 
And it does all this more efficiently – no more road rage, acceleration and deceleration, plus fully electric vehicles – a smooth, safe and fuel-efficient driving experience. This a small but significant step towards reducing congestion and road pollution. 
Not just a taxi service…
Autonomous cars aren't just for getting around…during the pandemic; Cruise cabs were utilized to deliver meals to residents in the local area. 
Over two million meals have been delivered in partnership with local community organizations for the past two and a half years.
Demonstrating again just how embedded autonomous technology might become within society and its capacity to do good. 
How much does a robotic taxi cost?
Like existing ride-hailing services (such as Uber or Lyft), journey cost is based on your route's estimated time and distance. In fact, the basic premise is very similar, making it an easy transition (if an empty front seat freaks you out).
You'll be notified of the cost before you ride so that you can accept or reject the cost.
But how does the cost compare to other ride apps?
On Cruise cars, a 1.3-mile trip would cost around $0.90 per mile and $0.40 per minute. In addition to a $5 base fee and 1.5 percent, city tax will be charged, totaling approximately f $8.72.
The same journey through Uber would cost approx. $10 – comparable but potentially a little less expensive. 
Ready to take a driverless ride?
Want a lift?
You'll need to be patient. 
There are only a limited number of available cabs at present, and you'll need to join a waitlist to be a part of the Cruise journey, and you'll be sent an invite code once a spot opens up. 
Currently, it's a two-person maximum ride, and no children or animals are allowed to join you, but that could be set to change in the future.
So Hollywood predicts the future again, and "Johnny Cabs" finally arrives. Taxi rides may never be the same again. 
It looks like self-driving cars are here to stay. 
But what about call girl Mary? 
Watch this space. We'll keep you abreast of the situation.
Related Articles
Dubai Is Winning: A Tax and Wealth Specialist's Insight on Their Innovative Economic Structure
Top Gun: Maverick's Greg Tarzan Davis On Being Tom Cruise's Wingman
5 Reasons to Join Your Local Mountain Biking Club
How to invest in real estate: 10 ways to get started and be successful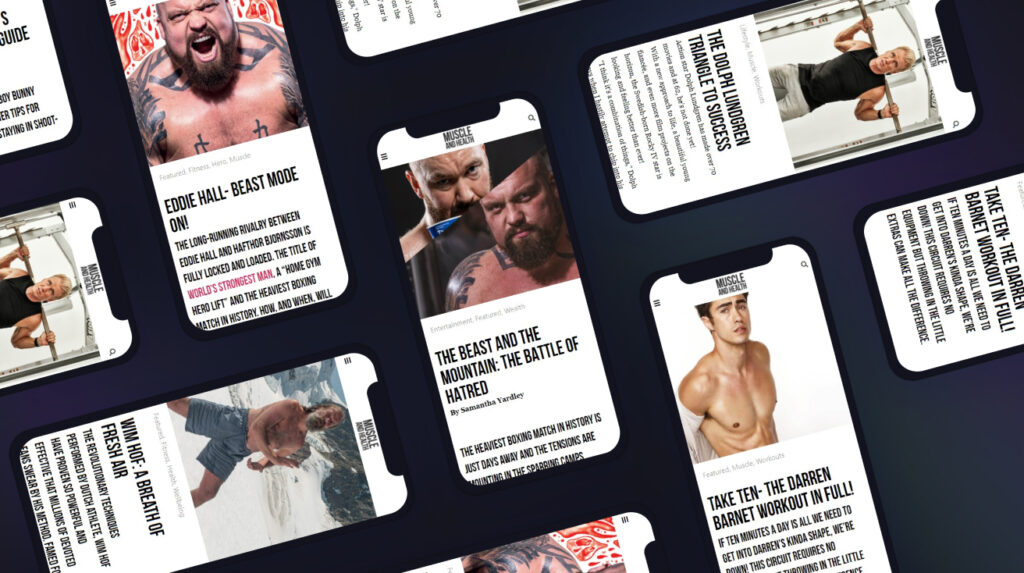 get all the latest mucle, health and wealth news delivered straight to your inbox