By Samantha Yardley
Swimsuit model and playboy bunny Tayler Mercier shares her tips for optimizing health and staying in shoot-ready shape.
"In my opinion, health is wealth" begins the playboy bunny veteran. "It is the starting point and foundation. Both mental and physical wellness must be balanced in order to do anything else. So, before anyone focuses on getting into the modeling industry, their health and wellness must be a top priority, otherwise nothing else is possible."
Having graced some of the most illustrious lads' mag covers, Tayler knows all too well the importance of keeping a lean bikini body but maintains a deep-seated focus on mental wellbeing too.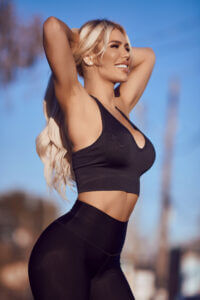 "While modeling is mostly based on your physical appearance, it's important to have a strong and calm mindset. One thing that helps me achieve this on a consistent basis is taking time for myself to decompress and unwind. I believe this is essential to anyone's mental and physical health.
"In order to achieve my career goals, being happy and healthy physically is a must. Regular exercise, eating clean whole foods and cutting out sugar is major to achieve a balanced, healthy and fit life. Regular exercise, even if it is just 30 minutes at the gym, helps level me out and increases endorphins, which minimizes cortisol and stress," she says. "The modeling industry is quite competitive so it's important to get your body and mind in the best shape so that you can land different modeling gigs.
"Aerobic and strength training are great ways to get in shape and feel your best" says the swimsuit superstar. "My mental peace and strength have enabled me to be disciplined about my fitness, which has ultimately allowed me to become a successful international model who has been fortunate enough to be on numerous covers like Playboy and FHM."
Tayler recommends a simple brew is the secret to her slender figure.
"I have found drinking lemon water every day in the morning offers great health benefits and can help you achieve your overall fitness goals. It helps with digestion, supports weight loss and management, and with overall hydration.
"The same approach and ethics used for getting fit are also super helpful to becoming a successful model– being persistent, having a positive mindset, having dedication, and passion! All these attributes are needed to be fit and healthy, and they also will carry over into developing a successful modeling career."
TAYLER'S TOP TIPS FOR A SWIMSUIT MODEL PHYSIQUE: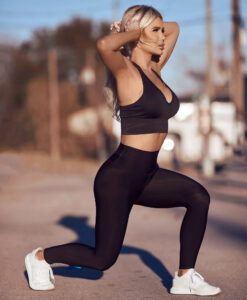 Aerobic training, cycling 
HIIT training 3x a week
Pilates 2-3x a week helps definition of body
Lemon water daily 
Abdominal workouts are a must- 5-10 min at end or workout 3x a week
Light breakfast like smoothie or oatmeal in the morning to help power you through the day 
3 proportioned meals per day
Always eat something healthy before working out
Tayler Mercier is a professional swimsuit model, influencer, Playboy model and entrepreneur who has been internationally published on magazine covers including Playboy and FHM. As a leader in the modeling industry, Tayler also owns Mercier Media, a new influencer marketing and model lifestyle agency that brings together major brands and model influencers to develop innovative brand partnerships, advertising campaigns, sponsored events, and much more. 
If you feel encouraged to follow in Tayler's footsteps and up your tea intake, these delightful drinks recipes from the Honeysuckle Cookbook will not only help with hydration but keep colds and flu at bay too. Get the kettle on with these IMMUNITY-BOOSTING HYDRATION HACKS
Related Articles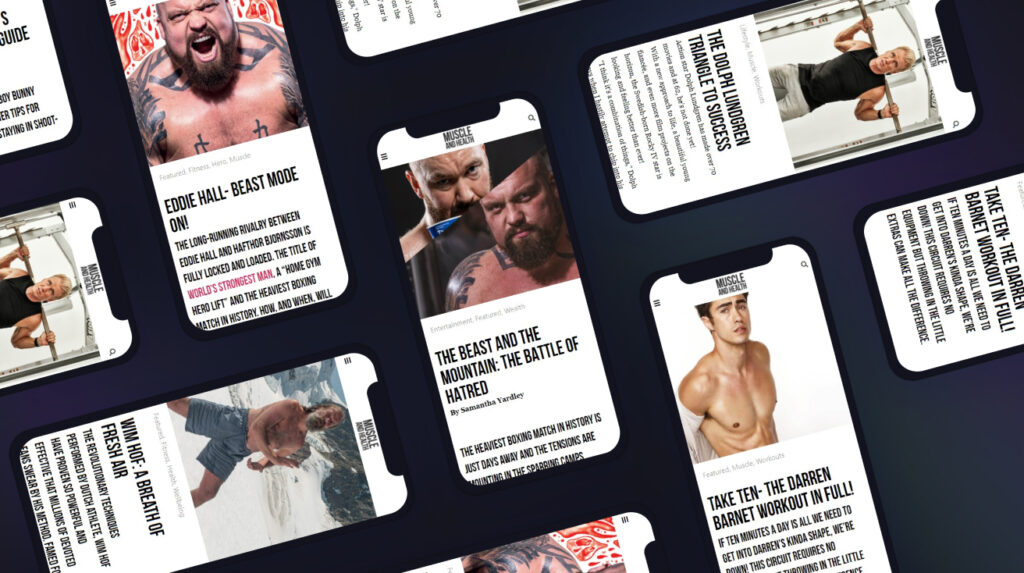 get all the latest mucle, health and wealth news delivered straight to your inbox