Author: Darren Croft
Looking for something a bit special this Valentine's Day for the man in your life? 
It can be tough picking something that they'll love, especially if you've been together a while, but we've collated some of the best gifts for the guys you love. 
These are also perfect if you're looking for a little treat for yourself this Valentines Day.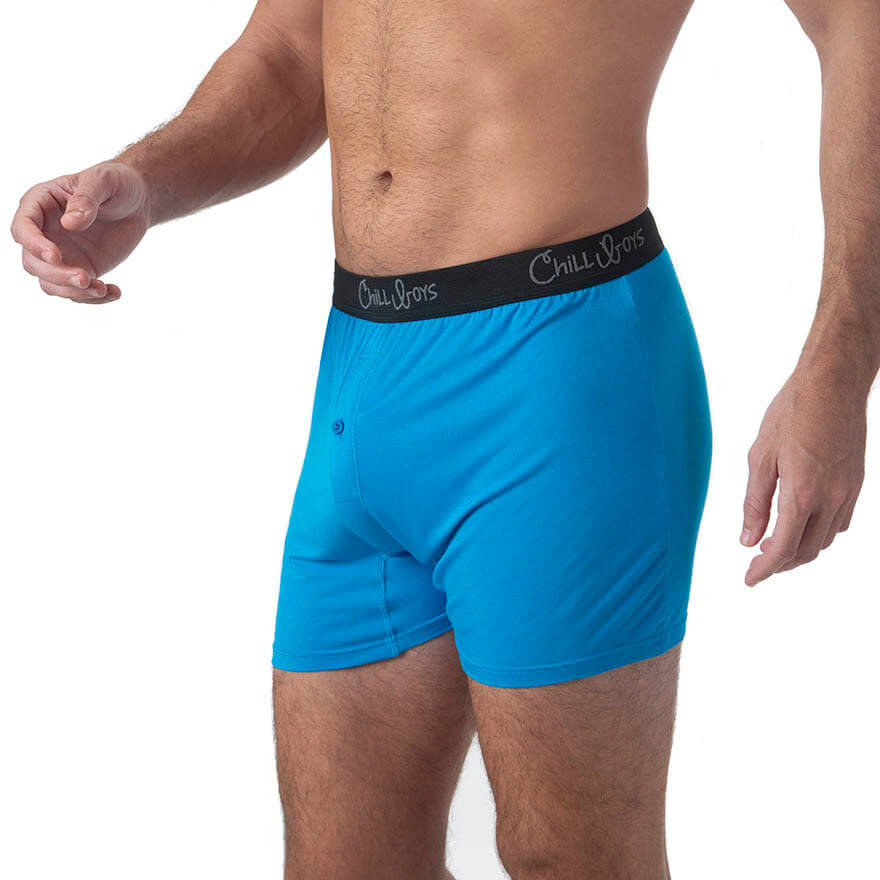 Chilli Boys collection was created out of frustration with uncomfortable, sweaty, binding underwear. The founders (a bunch of real guys) set out on a mission to design the most comfortable boxers and boxer briefs on the planet. So, they worked with an expert team of clothing designers in St. Paul Minnesota, sourcing the most comfortable high-performance and eco-friendly fabrics out there. 
The results are truly outstanding. In fact, take any hot and sweaty situation and Chill Boys boxers, briefs and trunks will deliver! Chill Boys mission is to make wearers always feel like Saturday morning on the lake… cool, calm and relaxed!
Your bottom-line matters to Chill Boys.. That's why they're super picky about fabric. Chill Boys boxers, briefs and trunks are made from:
Bamboo-Unmatched softness, cooling and stretch. Like getting a hug from Mother Nature
Performance fabric-Cool, moisture-wicking, quick dry, micro-mesh fabric. Game changer for cool, dry comfort.
Check out the entire Chill Boys line which includes t-shirts, hoodies, long johns, socks and more.
Wood Underwear: Luxury Cashmere Lounge Pants and Henley in Burgundy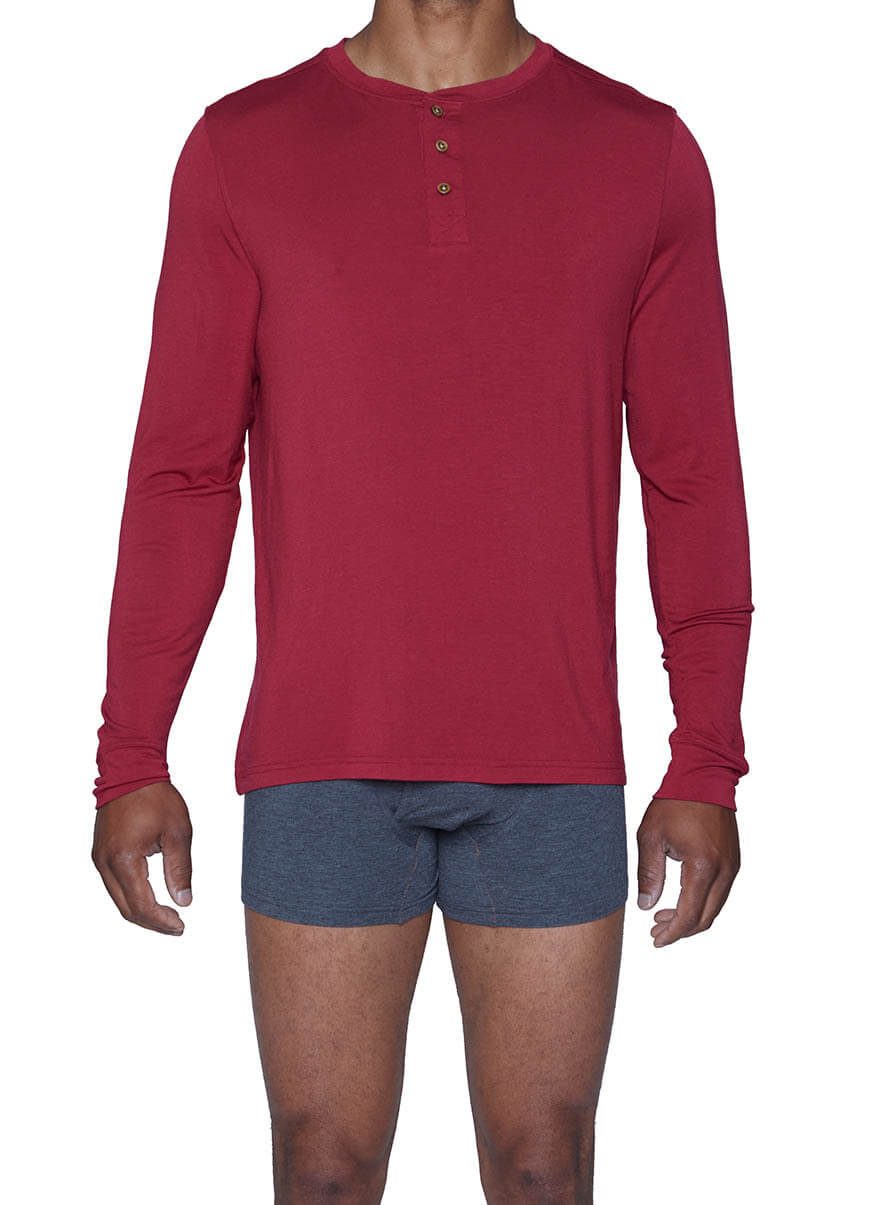 Got a man that loves lounging about and want's something fashionable and functionable. This Burgandy lounge set is more sophisticated and serious than true red, symbolizing ambition, wealth, and power.
These luxury cashmere lounge pants are super luxe, and contain a cashmere-modal blend. It's got enough cashmere (12%) to get all the benefit and not so much that it requires special care. 
Just throw them the washer. Yep. It's true.
Once they are gone, it's gone. Get it as a gift…to yourself. You'll want to live in this lounge pant – with drawstring and pockets. Handy locker hook on back
Leovard Travel Nail Set
The nail care kit is made with premium materials and a posh design to complement a luxury lifestyle, making it a perfect gift for friends and loved ones. 
Unisex and minimalistic in design, this nail care tools contains premium 10 piece nail care tools that are sharp and sturdy. 
With proper care, it will be a dependable companion for your nails and cuticles that withstands the test of time.
Leovard Travel Grooming Kit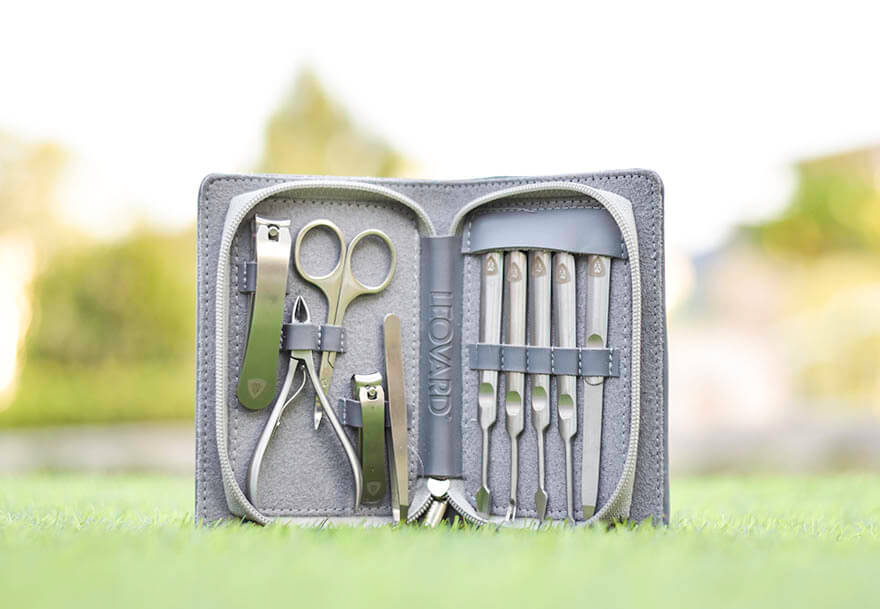 The perfect gift for men that love to travel but want to look good. 
This travel shaving kit comes with key tools in an elegant gift box: shaving handle, shaving brush, stainless steel shaving bowl, balancing multi-function stand and cleaning cloth. T
his beard shaving kit is a great gift idea for your father, brother, husband or boyfriend.
Self care is important, so why not give a gift that will help them treat themselves.
Dr Vegan Skin Savior® helps combat blemishes and fuel your body's natural collagen production for plumper, glowing skin. Non-GMO, Lactose-Free, Gluten-Free. 
And they've just launched hair saviour designed to support healthy hair growth from within.100% plant-based, suitable for all diets.
Comprehensive muscle & joint support with zero additives formulated by expert nutritionists. Includes Magnesium Citrate (400mg) in its most absorbable form, supporting over 300 bodily processes. 
Includes the finest extract of 95% Curcumin and higher-than-standard-strength Turmeric for increased support. Vital for psychological wellbeing, healthy mood, and healthy muscles and bones.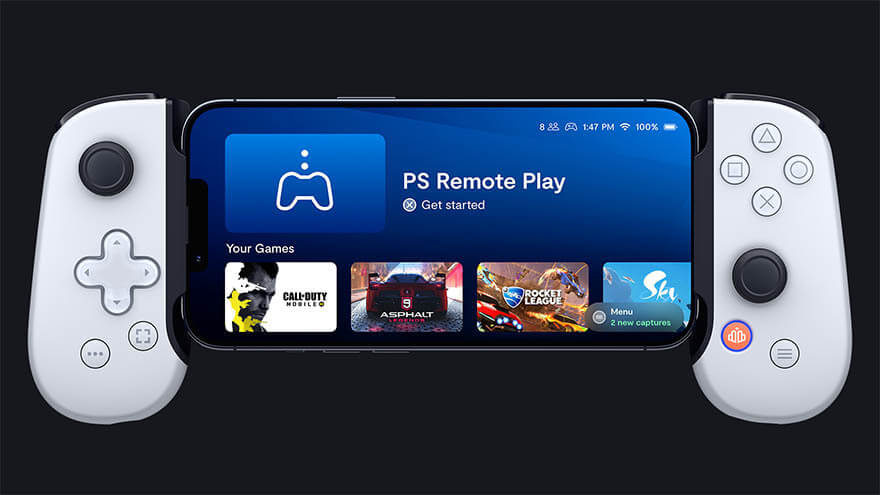 New, innovative gaming experience providing the ultimate console from your mobile device. Compatible with iPhone and Android, Backbone allows users to play their favourite game in seconds. 
Launch the Backbone App and start playing your best-loved mobile, console, or PC games anywhere, anytime. As the lowest power and latency device, Backbone requires no charging and is fuelled by your mobile device.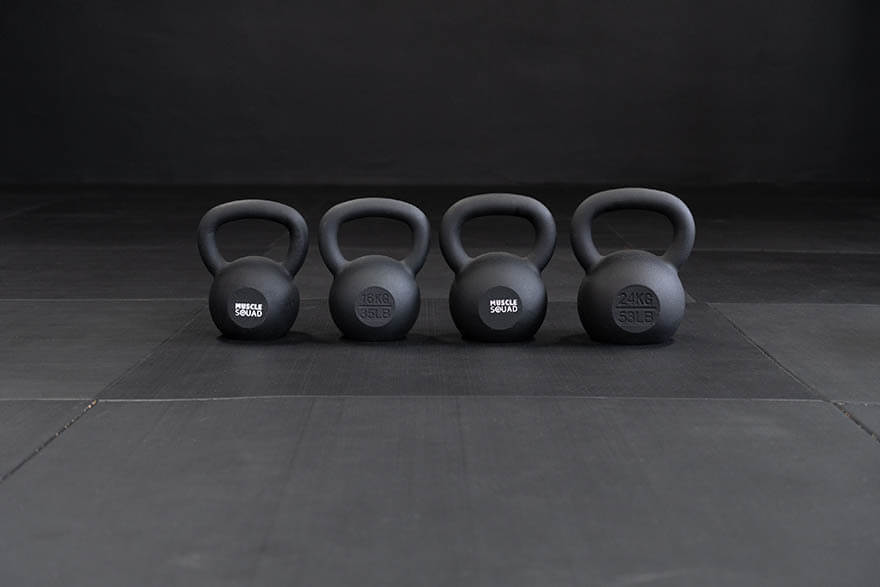 Fancy getting fit in 2023, there are loads of home gym equipment items that help you get fit at home. 
MuscleSquad has different sets of 4x kettlebells available (light, medium, heavy). Made from strong cast iron for indestructible design. Carefully designed, wide-shaped handle for optimised wrist positioning, comfort, and grip. 
Made from high-quality, soft and durable NBR foam. 12mm thick foam makes it kind to elbows, knees and backs to give you non-slip support. Perfect size for Yoga, Pilates or bodyweight exercises. 
Get those daily steps in without having to leave home. 
Easily folds into a compact, vertical shape for easy storage. Two-way connectivity with compatible apps. Advanced silicone composite shock absorption system for optimal running experience.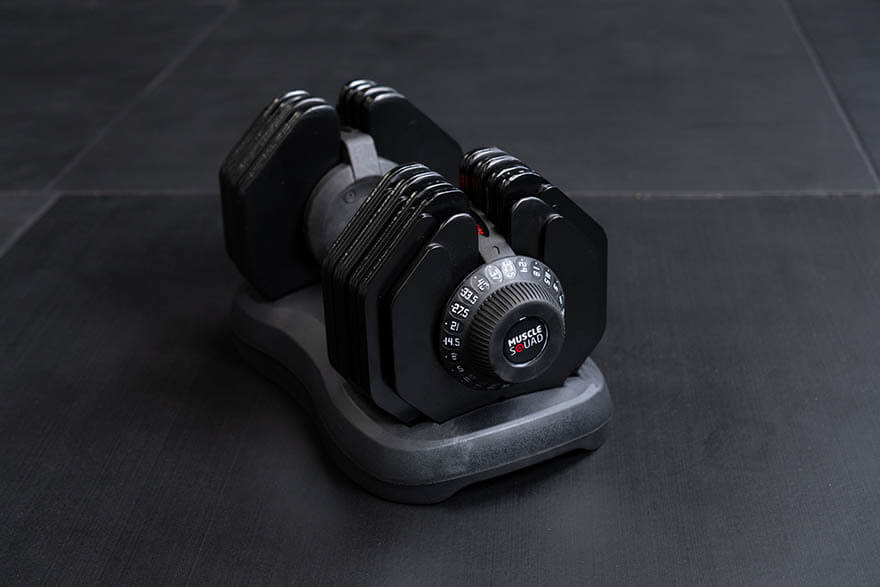 Equivalent to 12 individual free-weights, saving both space and money. Adjustable up and down in 2.5kg increments all the way up to 32.5kg. 
Heavily-tested gripping mechanism for optimised control during movements.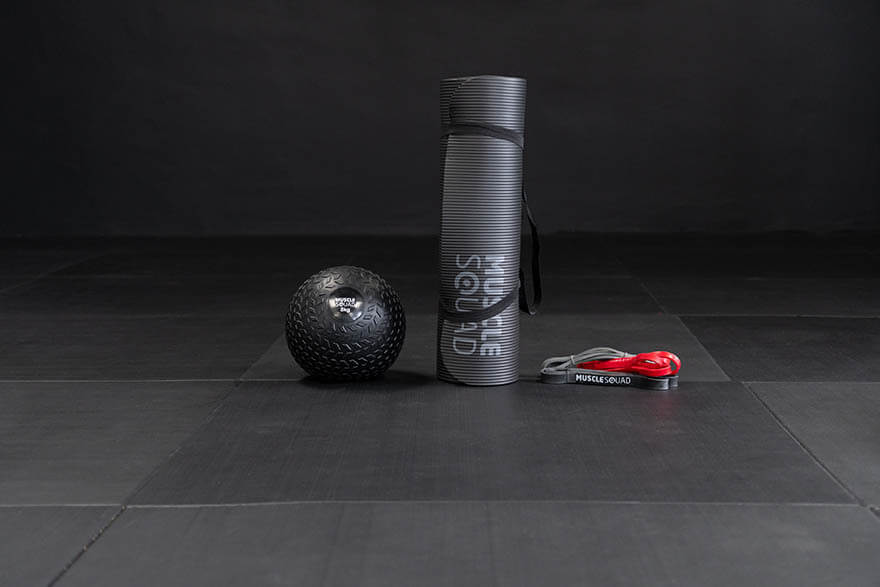 Includes 3x resistance bands, 8KG kettlebell, 5KG Dumbbells & exercise mat. Unlocks an entire pool of functional full body exercises. 
Perfect gift for any fitness fanatic, whether they're an experienced pro or just starting their fitness journey. 
Featuring Gymproluxe's signature variable resistance bands made from high quality, natural layered latex, far more powerful than other resistance bands available on the market and designed to handle up to 265 pounds of force, Gymproluxe's premium, yet affordable Band & Bar Set 2.0 is the ultimate gift for fitness lovers looking to get hearts racing from the comfort of their own home.
A solid steel, yet lightweight bar, the other key component which hallmarks the products, users can unlock 100 – 150 different workout possibilities to achieve a highly efficient, gym quality, full-body workout, anytime, anywhere as a cost-effective and space saving way to build muscle and strength which betters conventional in-gym equipment options, often heavy, bulky and expensive.
Through variable resistance training, the products simply do more as well – as resistance bands provide many benefits like constant tension, resistance on more planes of movement, and linear variable resistance, which you do not get with free weights which overload joints and underload the muscle. 
Related Articles
Valentine's Day Couples Workout
Muscle and Health- Valentine's Gift Guide
DKNY Gift Guide: Cosy Last Minute Gift Guide
The Whitehouse Chef's Angry Chicken Recipe: Polish Off the Most Flavorsome Palatable Piece of Poultry Ever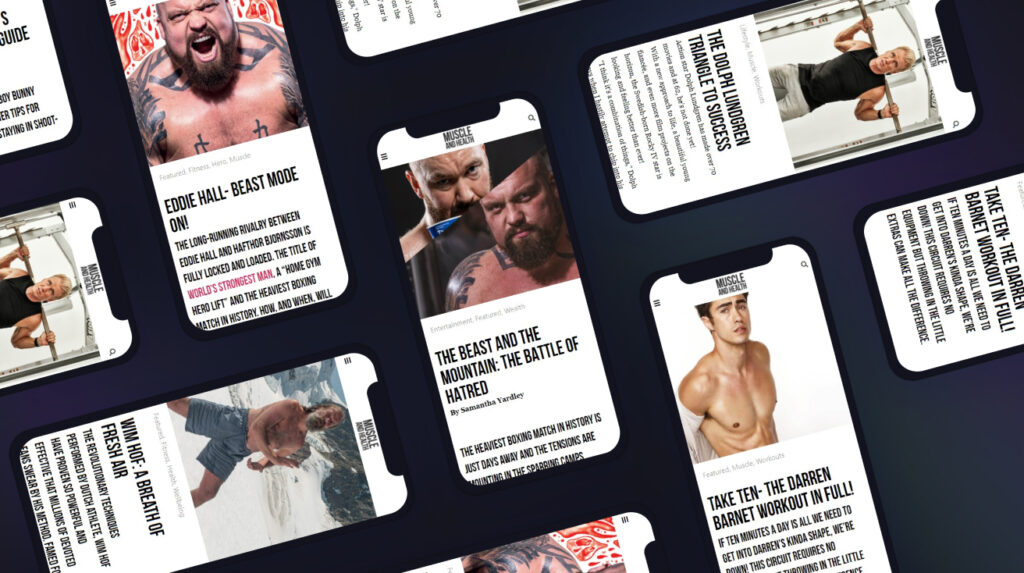 get all the latest mucle, health and wealth news delivered straight to your inbox