Non-alcoholic spirit brand introduces 'The Cacao-leno' to help beat the January blues
Non-alcoholic spirit brand Caleño is banishing the idea that January has to be dull, and you won't have to ditch the chocolatey treats or fall foul of your resolutions to ditch the booze. By creating the ultimate dry January cocktail recipe – called 'The Cacao-leno', their clever mixologists have created an alcohol-free, superfood-rich beverage that contains ingredients that are beneficial for your health. At a waistline-friendly 100 calories a pop, this crowd pleaser can also be made dairy-free for those participating in Veganuary.
The Cacao-leno uses Caleño's Dark & Spicy, which is an award-winning rum equivalent, as its base and is a fusion of coconut milk, cacao powder, cream (dairy-free is optional) and agave nectar. It's a rich cacao, coconut colada that's incredibly simple and quick to make and created for Caleño by food blogger and mixologist Tristan Fisher.
The ingredients have been selected for their health benefits making the Cacao-leno a cocktail that's not only delicious, but good for you too. Cacao powder is a superfood and a healthy alternative to chocolate as it's packed with antioxidant-rich flavonoids that help lower blood pressure, reduce the risk of diabetes and inflammation. Cacao is also a good source of fiber that promotes healthy digestion. Coconut milk and coconut cream are a rich source of certain minerals, including iron and potassium, sodium, niacin and folate. Agave Nectar contains less glucose than sugar, so has a lower glycemic index value.
Unlike other non-alcoholic spirits, Caleño's focus is not just on providing a great alternative to its alcoholic counterparts, but also on fighting that age-old stereotype that not drinking is boring. With more people than ever predicted to participate in dry January 2022, injecting the joy into not drinking is more important than ever. 
How to make The Alcohol free cocktail: Cacao-leno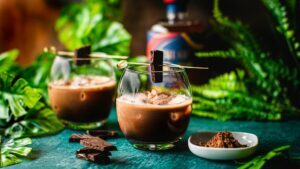 INGREDIENTS
50ml Caleño Dark & Spicy
1 tsp of cacao powder
75ml coconut milk drink
10ml of single cream (try coconut cream for a vegan-alternative)
1 tbsp of agave nectar
Ice
Calories: 97
METHOD
1- In a shaker, add the cacao powder and pour over the Caleño Dark & Spicy, coconut milk, single cream or coconut cream and agave nectar. Stir well.
2- Pour into a shallow glass over ice with a piece of dark chocolate.
3- Serve and enjoy!
Ellie Webb, Caleño Founder, said: "We wanted to create a non-alcoholic cocktail that feels like a treat for people to enjoy in January even if they are participating in dry January, veganuary or watching their calorie and sugar intake after the festive season. 
"The Cacao-leno is the most delicious velvety smooth and chocolatey cocktail, yet it's just 97 calories and uses ingredients we know the wellness community love with a base of our delicious Caleño Dark & Spicy. It's utterly delicious and will bring joy into the darkest of January evenings."
Caleño, a tropical non-alcoholic spirit brand has two award-winning variants. Light & Zesty is a tropical and refreshing blend of Inca berry, citrus and spice botanicals is made for daytime socials. 
Dark & Spicy is a warming infusion of dark tropical pineapple notes, ginger and kola nut spices and is a delicious rum equivalent.
Caleño's is available through Sainsbury's, Waitrose, Harvey Nichols and in-store and online (RRP £18) for 50cl.
Ditching the booze or melting away the festive fluff? Smash your goals out of the water with our NEW YEAR'S GOAL SETTING TIPS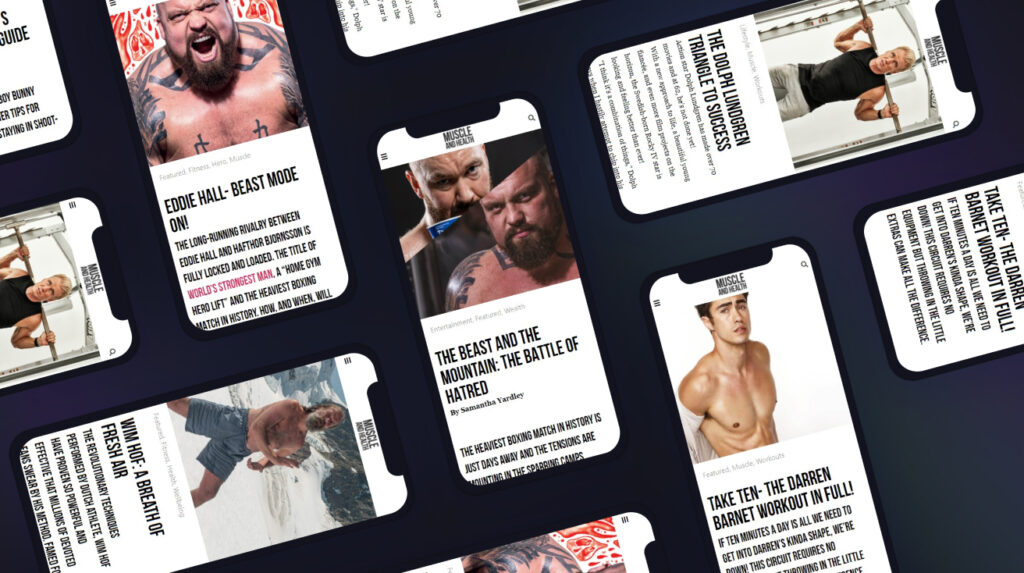 get all the latest mucle, health and wealth news delivered straight to your inbox