By Danni Levy
Photography by Evgeny Milkovich
Don Saladino has been training movie stars for twenty-five years. Ryan Reynolds, Emily Blunt, Hugh Jackman and Jake Gyllenhaal are among the big black book of his A-list clientele. From the buff to the emaciated, each actor enters his studio with different physical requirements following the character they're set to become. Interestingly, the visual outcome is not the driving force behind the protocols adopted by the world-class PT.
"When people hear the word 'transformation', they usually think about bringing about a positive change. With movie stars, that's not always the case.
"I've prepped hundreds of people for Hollywood roles, and no two have been the same," says Dom. "There are always similar principles I carry from one individual to the other, but not every client comes to me asking for abs.
"Liev Schreiber came to me to prep for his role in the movie Chuck, and he needed to become a boxer. Getting him any leaner would've been counterproductive for that particular role. The same applied to Dave Harbour for Hellboy and Drew Powell, who portrayed Solomon Grundy in Gotham.
"I also worked with Joaquin Phoenix for a movie where he had to get as thin as possible. Initially, I jump on a video call and ask them to pull up pictures comparable to their envisioned physical outcome. I'm then able to put the plan together."
Regardless of the task, Don seeks to ensure each Hollywood transformation is carried out in a way that's kind to the body. "No matter what happens, I'm always searching for a high level of food quality," he says. "Even when we must put body fat on, I still want healthier foods in my client's diets. Remove the junk foods while increasing their caloric intake, pushing them into a surplus. This can apply to anyone who wants to gain weight. Just because you're putting body fat on doesn't mean it has to come from unhealthy calories.
"Movement quality is another common denominator regardless of goals. I want them to move better. I want their bodies to become more resilient and withstand that sixteen-hour shoot day. I want to keep energy levels high."
Regarding women, Don says the goal is always to pack on lean muscle, no matter what.
"Whether it's Scarlett Johansson, Blake Lively, Anne Hathaway, Cindy Crawford, any of my female clients, we're always trying to put on muscle," he says. "It doesn't mean getting bigger. If I'm to take a female celebrity into a project and we are to eliminate two pounds of fat and put on two pounds of muscle, they're still the same weight. Rarely do I want to merely strip someone of muscle mass unless the role requires them to become utterly undernourished in appearance.
"A frequent scenario is when an individual comes to me consuming just 800 calories daily. No matter their physical goal, I can't continue removing calories. Calories are energy. It's usually a case of increasing physical output and improving their micro and macronutrient intake.
"There have been occasions in which actors have come to me, and they're like, 'I have to lose thirty pounds in a month.' I won't implement irresponsible regimes. I'd rather them go to someone else. I've had high-profile people ask me about specific areas I do not play around with. I tell them, 'I'm not the person you should be asking about this', and I leave it at that. I don't care what name in Hollywood it is."
Responsible coaching certainly doesn't restrict results for Don, whose reputation for assisting in drastic weight loss is hard to beat.
"The largest amount of weight I've ever helped a client to lose is over 500 pounds," says Don. "That was a big body transformation, which took around six years. We had to reteach the lady how to walk. I coordinated with her doctors, and we took things slowly to ensure she'd keep it off. I'm still working with this client, and we will get her weight down to under 200 pounds. It involves an entire team of doctors. It's a very delicate process."
You don't have to be a Hollywood star to benefit from Don's expertise. His remote training methods enable him to mentor thousands of clients daily successfully.
"The transformations from my online programs have been astonishing," says Don. "Sure, it's great working with celebs, but it's just as much fun seeing the mental changes that come about from that guy up the street who waddled when he walked and now runs past your door every morning with a huge smile on his face. It's great to be a part of that. That's what coaching is all about. You've got to find that emotional trigger and figure out what motivates that individual. Creating a great diet or fitness program is easy, but it's not always about giving someone 'the best plan'. You have to assess what they've tried in the past. When dealing with people who struggle to stay consistent, you need to begin with a minimalistic approach.
"I had a friend come to me recently saying, 'I've got a weird request. I'm 45 and want to see my top two abs. We eliminated 50-60% of the garbage, and when he came back three weeks later, you could see the definition in his upper abs. 'Dude, this is unbelievable. I can't believe this. I thought I'd have to give everything up, he said.
"That was a prime example of taking on someone who said they couldn't stay motivated their entire life and giving them a minimalistic approach that worked. He went on to carve out an entire six-pack and hasn't stopped since.
"To avoid silly mistakes that can cost you dearly, you must start journaling," says Don. "People say to me, 'I eat so good,' so I say, 'Great, do me a favor and keep a five-day journal.' They're like, 'Okay, I can do that.'
"We go through the notes and start circling things, and nine times out of ten, I can immediately see the problem. They've usually had two pieces of pizza here and some ice cream there. One evening, they maybe had a bag of Doritos and cleared up their kids' chicken fingers. Identifying those surplus calories, you probably didn't even realize you were consuming can eliminate half the crap before you even get to the 'diet plan' part.
"I just launched an elimination diet as part of one of my challenges. It's a four-week program with a two-week detox. Elimination works for everyone- no matter what your shape or goal."
DON'S TOP 3 TIPS FOR SUSTAINABLE HEALTH
1- Prep your meals in advance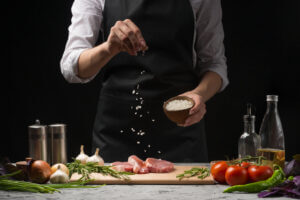 "Prepping meals in advance is a great way to stay on track with your health goals," he says. "I prepare my meals on Wednesdays and Sundays, and 90% of the meals I eat are from my meal prep. Some example meals are flank steak tacos and turkey chili."
2- Cut out the crap for 6 1⁄2 days per week
"It's important to build consistency, but you are allowed one cheat meal a week," he says.
3- Drink half your body weight in water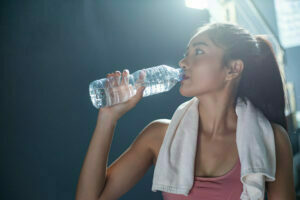 "Hydration is essential in maintaining focus and optimizing your metabolism," says Don. "You need to aim to get half your body weight in ounces in water daily. So, if you weigh 100lbs, you must drink 50 ounces of water daily."
"Adding a HALO Hydration powder stick to your water will ensure your body can fully absorb the liquid you take in and will replenish the lost electrolytes, vitamins and minerals that your body.
HALO is available on Amazon.com
For access to Don's programs, visit donsaladino.com
Related Articles
Don Saladino's Movie Star Workout
Russell Hornsby – The New Don King
The Celeb PTs Making a Fortune on Instagram
Prep Your Skin- Winter is Here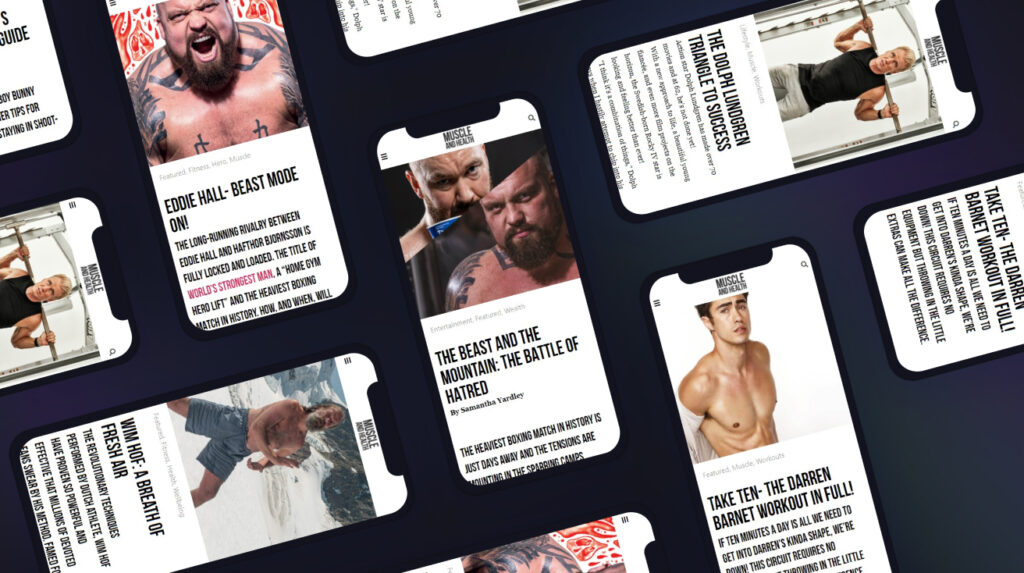 get all the latest mucle, health and wealth news delivered straight to your inbox