Tired of everyone swiping left! We let you in on our top tips for getting more right swipes on your dating profile.
Online dating has become a staple of modern romance. Countless people meet through dating apps daily, a powerful tool for meeting a far higher quantity of quality matches. 
However, although there are several benefits attributed to online dating, there are several drawbacks that, if you are reading this article, you are painfully aware of.
Although these apps give you access to a vast pool of potential partners, this dizzying variety works both ways. Women are inundated with messages daily, which makes it difficult to spend enough time talking to one person.
What's more, when these apps encourage you to swipe through countless people mindlessly, it is difficult to stand out to other users. It takes a striking profile that ticks every box for someone to want to match.
It's not necessarily the platform's fault – sometimes, it's just a matter of not using the app to its full potential. 
Although it is easy to blame your lack of romantic success on an algorithm, on uneven ratios between all genders on dating apps, and on the superficial nature of online dating, in the end, the buck stops with you. The ugly truth is that dating apps are only ever as useful as you make them. 
Dating apps can supercharge your love life and find you the matches you waste hours of your life trying to find. You must learn how to use them correctly and adapt your approach to match.
If you're struggling to find love online and don't know what to do about it, here are a few reasons why dating apps don't work for you and what you can do about it to put your best foot forward:
The male/female ratio on dating apps
It is best to start with the most apparent reasons dating apps are challenging – particularly for men. 
Indeed, 78.1% of Tinder users are male, while 21.9% are female, making the scales rather uneven. This ratio means that more men compete for the attention of a limited number of female users. 
Therefore, if you are a man using a dating app, you will likely be at a natural disadvantage from the get-go. 
Rather than see this as an excuse to give up on online dating apps, see it as a challenge. If you can gain the attention of your dream matches above everyone else, then you can rest assured in the knowledge that they picked you over all the other options. 
Have a clear idea of what you want to get out of the dating app
As with anything in life, if you want to be successful on dating apps, you need to know what you are shooting for. 
If you are looking for a short fling, your approach will differ significantly from someone trying to find a long-term life partner.
You will often notice that users have specific requirements in their bio – such as "looking for a boyfriend." Avoid pursuing these users if you are only interested in a casual fling. It will only waste both of your time.
When you understand what you want to achieve, you can tailor your profile, bio and messaging tone toward the goal.
You need to be consistent
Given the vast number of people on swipe-based apps, you will need to put the leg work in to generate meaningful responses. 
If you only pick up your phone and go on the app sporadically, then you are unlikely to achieve many matches.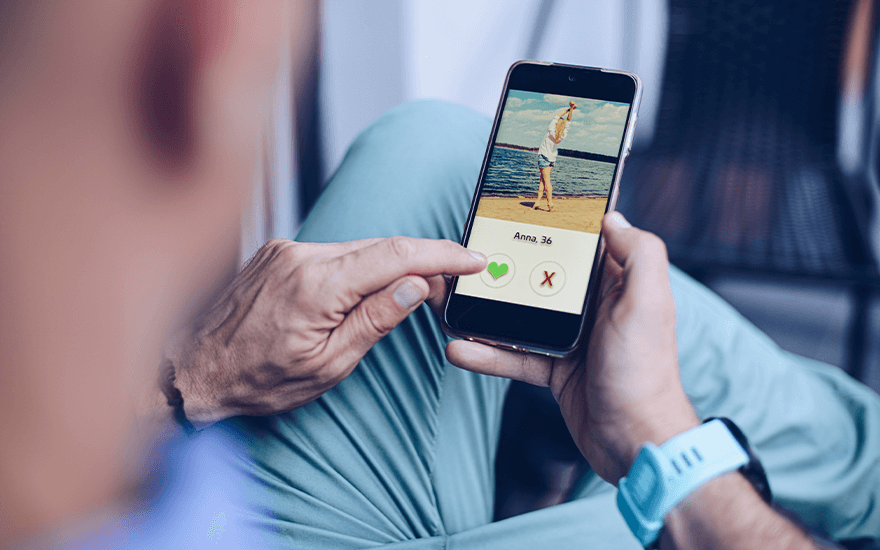 This is because many app algorithms value consistency from their users. 
Why?
Because it demonstrates that they are serious about finding a partner and are willing to speak to romantic connections regularly. 
Therefore, allocate a few minutes daily to swiping, messaging and updating your profile. Over the course of weeks and months, this will make a huge difference to your experience.
You live in a remote area
Another reason you might need help with dating apps is that you live in a remote area with a dearth of users. 
This is an issue that no amount of profile tweaking, smooth talk or consistency can overcome, so it might be worth increasing the radius on your app or moving to a more densely populated area.
Your profile isn't reflective of who you are
Your profile is like your online dating business card – it's what other users will use to decide whether they're interested in you. That's why ensuring it accurately represents who you are is essential.
So many people hinder themselves unnecessarily by being lazy with their profiles. Even the most desirable bachelor is unlikely to make an impact if their photos and bio are poor.
Here are a couple of details to consider when creating your profile:
Photos
Your photos are arguably the most important element of your profile. Make sure all your photos are high quality, each serving a particular purpose.
For example, one could show you out enjoying your hobbies, while another might be you on holiday. Each shows a different side to you, which makes you appear like a more interesting person.
Try to show yourself in the most natural way possible. Hiding your face with sunglasses or a hat is a proven way to reduce your attractiveness on dating apps. 
The same goes for topless mirror selfies. No matter how ripped you are, it's never a good look.
Bio
Write a thoughtful bio that gives a sense of who you are and what you're looking for. 
Be genuine and avoid cliches – "I love to travel and try new things" is not a unique or interesting enough bio. 
Instead, share something specific and personal about yourself that will give other users a better sense of who you are.
Don't be afraid to include a few jokes or a 'hook' that triggers interesting conversations. If you have a cool story or accomplishment to share, now is the time.
You're not selective enough
Swiping right on everyone might seem a good way to increase your chances of finding a match, but it will lead to many dead-end conversations. 
To save time and energy, it's key to be selective and only message people you think you'll have something in common with.
This also informs the algorithm of the type of people you are interested in matching with – which makes it more likely that you will achieve matches in the future.
Having poor messaging skills
Sending boring messages like "hi" or "what's up" will not get you very far. If you want to stand out and get a response, you need to put some effort into your messaging.
Don't just copy and paste the same message to multiple people. Take the time to write something specific and personal for each person you message.
You need to cut through the bombardment of messages women receive daily. For example, you could send a harmless joke, a perceptive comment about her profile, or a question about her bio.
You are taking dating apps too seriously
Dating apps are supposed to be fun, not a chore. Although it can be easy to get down at yourself if you are not landing any matches, it really isn't the end of the world.
In fact, the more you try to force the situation, become needy for attention from matches or push for a date too early, the less success you will experience.
Instead, treat online dating as the weird and wonderful activity it is. Crack jokes, make friends, don't be afraid of rejection and remember that your performance on dating apps does not indicate your real-world attractiveness.
Don't be creepy or overly sexual. 
Everyone wants to find a partner on dating apps to experience physical and emotional connections with, but don't be a creep.
Making people feel uncomfortable, pressured, or overwhelmed is never an effective way to build a connection and should be a given for any romantic interaction.
How to build a meaningful connection with someone on dating apps
So, you have a date in the bag once you have matched with someone?
Wrong.
Anyone who has matched with their dream partner, only to watch the conversation wither and die, understands the importance of building a meaningful connection.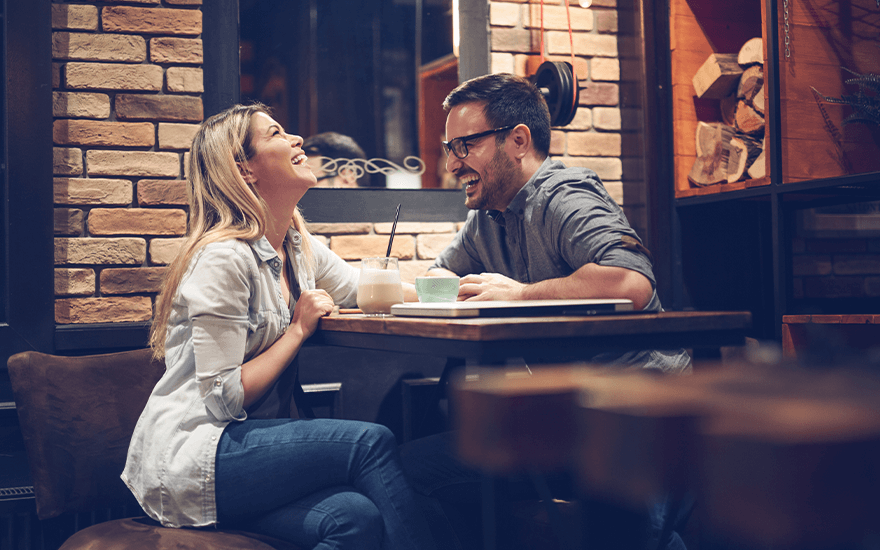 But how?
Well, open-ended questions are a great place to start. These questions cannot be answered with a simple "yes" or "no" response. 
Open-ended questions require the other person to think about their answer and type back a meaningful response. This stops you from going down the one-word answer wormhole, which will only lead to a dead end.
Moreover, you should always be authentic when communicating with someone on a dating app. 
This means being honest about who you are, what you like and dislike, and what you're looking for in a relationship. If you're not genuine, the other person may sense that you're not being authentic, and it can be difficult to build a strong connection.
To further build a connection, remember to remember what the other person is saying. This means asking follow-up questions, branching out to similar topics and asking for their opinion on certain topics. 
Are you committing one of these online dating turn-offs?
If online dating apps aren't working for you, and you've already followed the advice above, then you might be unwittingly committing online dating turn-offs.
These are behaviors or mistakes that have often been cited for repelling potential partners. Here is a list of the most common examples:
Being rude or forward
No one likes a rude person, no matter what pick-up artists might say. Being bold and upfront with your tastes is attractive, but so is being respectful, kind and listening to what the other person says.
Escalating the conversation to a sexual level within a few messages is unlikely to work and makes you look needy or creepy. 
While being assertive is hot to many women, there is a fine line between this and being outright rude. 
Not having any shared interests
Having shared interests is important for a successful relationship, so it can be a turn-off if you don't have anything in common with the other person.
While plenty of couples enjoy having separate interests, it complicates initial conversations on dating apps. 
Finding common ground should be your aim when speaking online because you need to learn to trust each other.
Having outdated or not representative of what you look like currently
Having current photos on your profile is crucial so that others know what you look like. If your photos are outdated or not representative of what you look like currently, it can be a turn-off for some people.
After all, if someone doesn't have new photos, what else could they be hiding?
Not responding to messages promptly
This goes back to our point about consistency. 
You will stand no chance of building a connection if you only respond once a week because the magic will have faded, and the momentum of the conversation lost.
Don't resort to radio silence. Keep the conversation going consistently to experience the best results.
Ready to meet your match?
Online dating can be tricky if you have yet to learn how they work. However, once you start to understand that the key to success is marketing yourself in the most distinctive and likeable way, standing out from the legions of users sending generic messages, and having fun, you are almost certain to enjoy more success.
Above all, you should be open-minded when using dating apps. You never know who you might connect with, so be open to meeting people from all walks of life. 
By following these tips (and avoiding common mistakes), you can greatly improve your performance on dating apps.
Remember to be authentic, be active, and show your personality, and you'll be well on your way to making meaningful connections with others.
Building connections takes a lot of time and energy, so don't get put off if you don't see immediate results; try to have fun with it.
Related Articles
The Best Dating Apps for Men 2023
5 Dating Mistakes You Could Be Making, According To A Sex And Dating Therapist
New Research Reveals the Eco-Friendly Have the Greatest Dating Success
Mental Health Education: Do You Really Know Your Five a Day?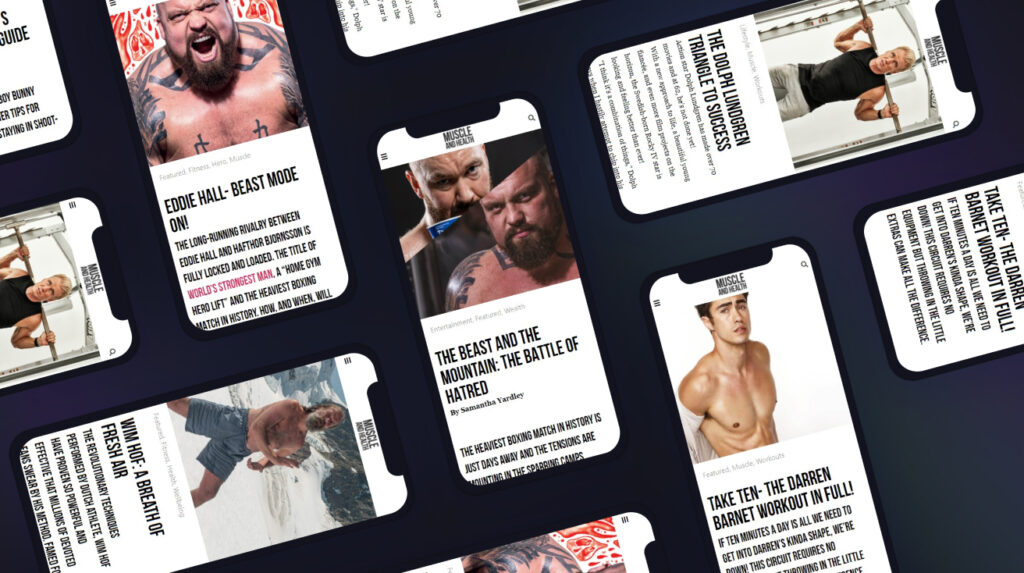 get all the latest mucle, health and wealth news delivered straight to your inbox