Words by Darren Croft
Cuffing season is over! It's time for some summer-loving, and the apps are flooded with single-tons looking to meet the love of their life (or a love for one night) in 2023.
It's never been easier to hook up with someone online. Just a swipe here and there; before you know it, you could be with the person of your dreams. 
Well, at least for one night, anyhow…
Online dating sites are in demand, and more are in the market than ever. It's a multi-billion pound industry growing at around 6% each year, with so many choices; which is the right one for you?
But what are the best dating apps for men in 2023?
Well, like most things, the answer depends on what you are into and what you are looking for.
We're sharing our top pics for 2023 to help you find the relationship you're after (whatever that might be).
How to pick the right dating app for you…
Since the inception of online dating, things have changed drastically. No longer are you confined to the one dating website, where you cross your fingers and hope to find the one. 
The kind of dating app you download will very much depend on your age, sexual preference and whether you are looking for a serious relationship or not. 
And the good news is that there are tonnes of different options. Of course, some are more popular than others, and the more people, the higher the probability of meeting someone. 
Before you download a dating app and meet a potential match in real life, it's probably a good idea to work out what you are looking for in a partner. Most dating apps will ask you to fill out a profile. 
Is it just a one-nighter, or something more long-term? 
Write down all of the characteristics you want in a partner. 
Are they vegetarian, sporty, movies, music lovers, quiet, outgoing, or you want someone who likes partying? 
Once you've made your list, you can prepare yourself for the many questions you'll be asked when updating your profile in your app of choice.
It's also important to note that most of these apps offer a freemium mode – meaning that most are free dating apps but with the option to upgrade for a price. For example, some allow you more matches per day on paid options – giving you more opportunities to find love online dating. 
Let's look deeper at the best dating sites out there and see if you can swipe right on the dating app for you.
*Please note: prices can change at any time.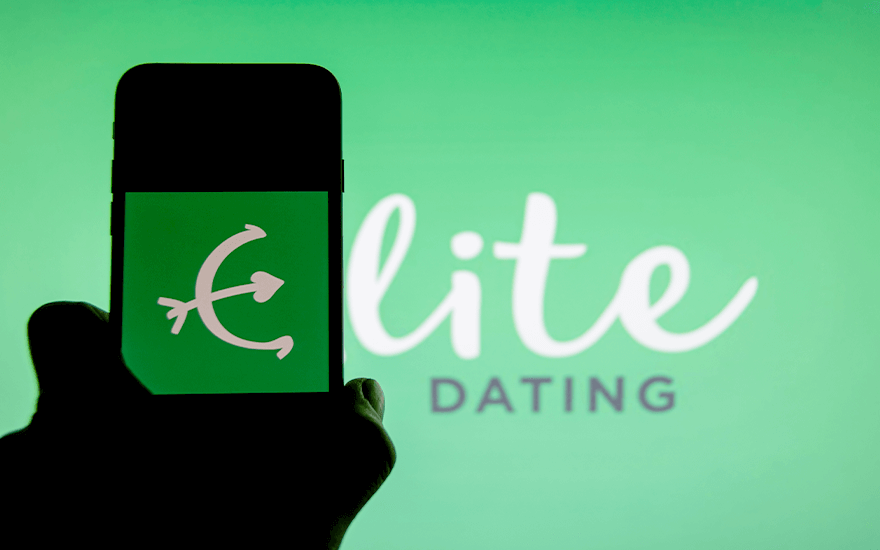 Image credit:  David – stock.adobe
Best for: educated singles in their forties.
From $25 per month,
EliteSingles is a high-brow dating site specializing in "intelligent" singles aged forty-plus; over 80% of users have a degree and are between 30 and 55. 
This app uses a personality test to see who you're compatible with. The test will assess your looks, ambitions, social skills and the all-important "Do you want children" question. 
It's ideal if you're looking for a long-term relationship and are fed up with "timewasting" no-hoper dates. Let's face it; if you've filled in the questionnaire and passed the credibility checks, you're probably in it for the long haul! 

Image credit:  Gary L Hider – stock.adobe
Best for: taking the awkwardness out of dating
Free, then $9.99 per month
With 150 million users worldwide, this is one of the more popular dating apps and is more laid back than some of the elite apps. Whether you're looking for a short- or long-term partner, this app can find someone for you. 
There are plenty of questions to answer, such as the length of your longest relationship and family background. Still, you'll quite quickly build up a picture of your potential partner, which will hopefully help to steer you in the right direction. 
The app is free, but if you want to see if your messages have been read and avoid the adverts, you'll need to upgrade to the subscription option. Paying the subscription fee will also enable your profile to be more visible in the app, and you'll also be able to see who has checked out your profile.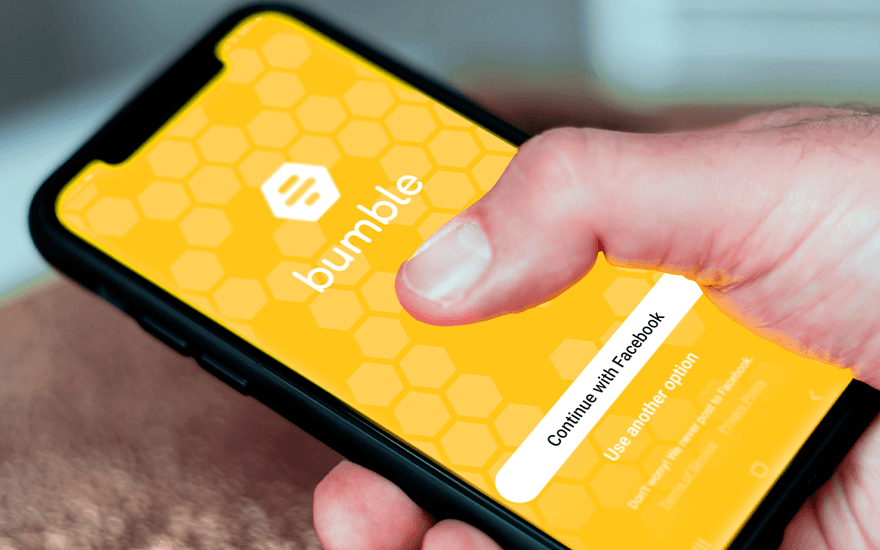 Image credit:  rarrarorro – stock.adobe
Best for: Guys who don't want to make the first move
Free, then $11.16 per month
This is a great place to go for men who find it challenging to start a conversation. Bumble has the unique feature of allowing only women to start conversations. It's an app that turns other dating apps on their heads. 
For example, you are allowed to do things that you wouldn't usually be able to do on other apps, such as making video calls before you meet. You'll need to be quick, though. The match will expire if you don't reply to a message within 24 hours. 
It's mostly free, but you can upgrade for additional features, such as checking out which users have 'liked' you.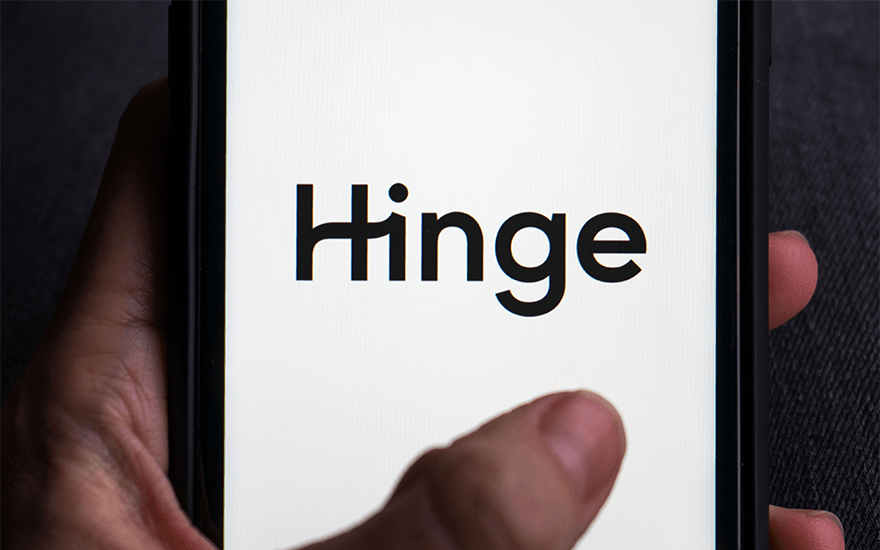 Image credit:  boumenjapet – stock.adobe
Best for: Younger daters
Free or $30 per month.
This top dating site boldly states that it's designed to be deleted. In other words, they're confident they'll find your perfect match, so you'll not need to use the app again. 
Strong claims indeed, but they've got every reason to be confident as it's built on an acclaimed Nobel Prize-winning algorithm. 
What more could you ask? 
Hinge is free to download and use, but there is a subscription option for extra features. Hinge's "Preferred Membership" will give you unlimited likes, additional filters, and more for $30 per month. 
Hinge users can also buy Roses and Boosts, which prioritize your profile for other users. You set up your profile and need to answer three questions, and potential matches can 'like' your answers to start a conversation. It's got a lot of built-in prompts, so makes it easier to write your profile in a fun way than some of the other apps.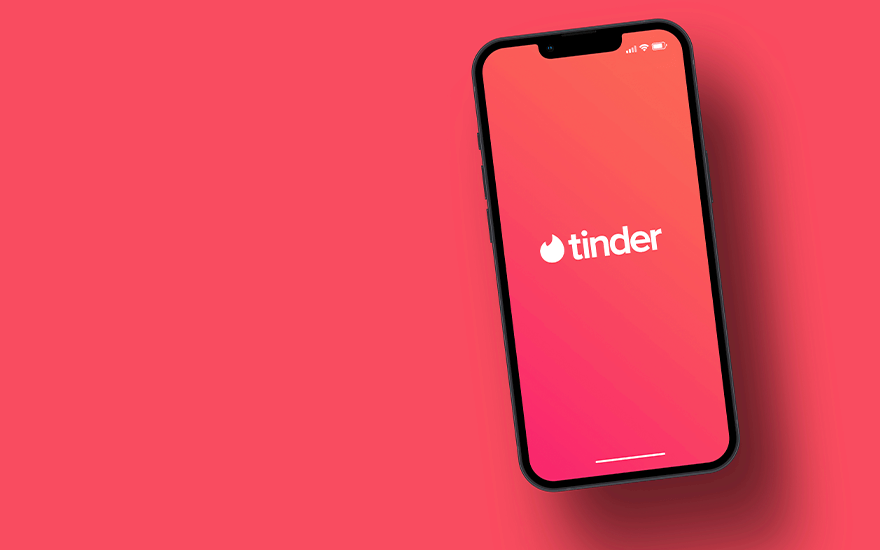 Image credit:  Diego – stock.adobe
Best for: Casual dating & hookups
Free or $4 per month  
The app, which has achieved notoriety as the go-to for casual daters, has grown so big that it now boasts over 2 billion views daily. They claim to help to set up over 2 million dates each week. 
It's an app for the casual dater rather than those looking for something long-term, though that's not to say you might end up finding the 'one'. 
It's free, but if you want to pay for more, $4 per month will give you features like seeing who liked you, viewing 'top picks', and will allow you to rewind if you accidentally swipe the wrong way on a match.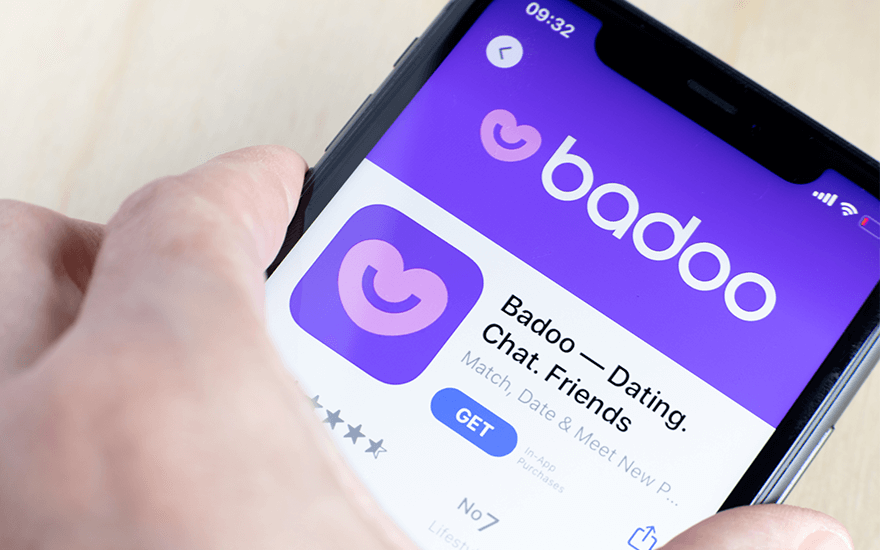 Image credit: boumenjapet – stock.adobe
Best for: All-round dating
Free membership with pay-for-premium membership add-ons
Badoo doesn't specialize in any dating area; it lets you choose. If you are looking for something casual, that's fine. If you are looking for something more meaningful, you've come to the right place too. 
The only issue might be that you are spoilt for choice, as this is one of the most popular dating apps worldwide, with 497 million users. With so many users, sometimes there's too much information, which can become overwhelming, so make sure you refine your profile and preferences to ensure the right people contact you. 
With nearly 500 million users worldwide (a pretty hefty proportion of the entire world's population), there's a better-than-average chance of you discovering a partner on Badoo. If you don't, at least you know you're not alone.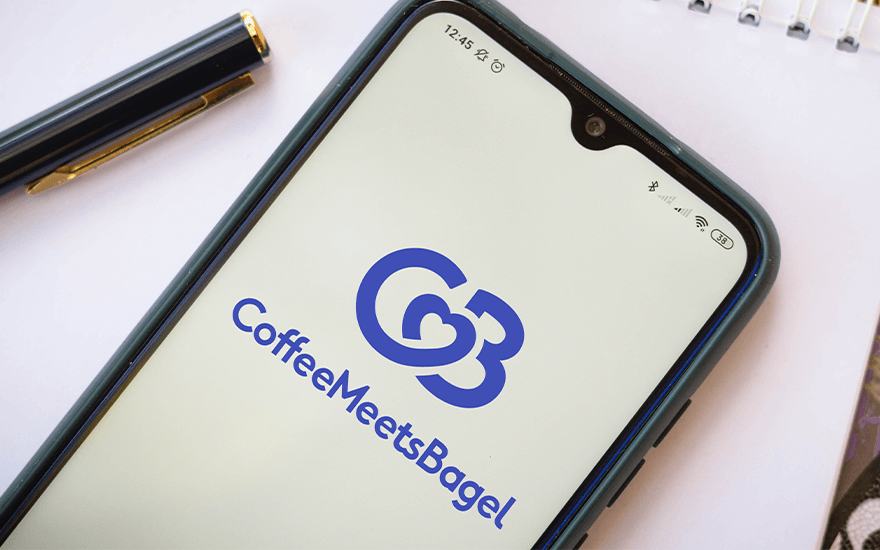 Image credit: Rafael Henrique – stock.adobe
Best for: Romantics and people who like to put a bit more thought into choosing their partner 
Free with premium upgrades.
Another top dating app, this is for the hopeless romantics (yes, you thought we'd left you out) comes an app that almost makes it feel like dating used to. 
Unlike the many apps that will give you so many potential partners to choose from that match your criteria, Coffee Meets Bagel will send you just ONE match per day. 
Based in the US, it's an excellent app for getting you to put some time and thought into your matches rather than just swiping after a split second. 
The sign-up process is easy, and you are allowed to "like" a certain number of people for free, but you'll need to upgrade to see if your messages have been read and for statistics on your matches.

Image credit: Игорь Головнёв – stock.adobe
Best for: Ease of use
Free, then $12.99 per month
Another great dating app that should have someone for anyone, Match was one of the first dating apps to appear. The more detailed your profile is, the better your chance of finding the "one". 
You can search for a match by selecting the criteria of your choice, and you can even choose to have your profile visible only to those who match these criteria. Pretty cool. 
The app has stood the test of time and has been upgraded many times over the years to keep up with the times and add new and improved features. It's one of the best apps, and if you're looking to get back into the dating scene, this is an excellent place to start. 
Best for: The LGBTQ+ community
Price: Free or $9.99 for Xtra and $50 for unlimited
Grindr launched in 2009 and has since grown into the largest social networking app for gay, bi, trans, and queer people. Millions of daily users use our location-based technology to find love in almost every corner of the planet. 
Their focus has always been creating a safe space for the LGBTQ community to navigate the dating scene. 
Grindr is free to use, but you can upgrade to the 'XTRA' or 'unlimited' package, which gives you additional features such as unsending messages, seeing who has viewed you etc. 
Best for: Kink-specific dating
Cost: Free or $16/month
While you might be able to find someone on the previous dating apps with your special brand of kink, Kinkoo is a kink-specific dating site that lets you find people that are into exactly what you are into. 
It's swipe-based (like Tinder, Bumble etc.), only this time you can indicate precisely what you are looking for (think BDSM, voyeurism, feet fetish etc) and a little bit about you to find someone who is compatible. 
Related content: Mission-ary accomplished: why we need to stop kink-shaming
Best for People with dating fatigue
Cost: Free or VIP membership for $14.99
Let's face it dating is tiring! On top of work and social life, dating (and chatting on online apps) can feel like a chore. 
That's why Thursday is banishing dating fatigue with an app open only one day a week – THURSDAY.
That's right, you can only use it Thursday, and you better make plans to meet in real life before you lose your matches for good. It's the bridge between online and in-person dating that we all need. 
No more online pen-pals. 
Their motto is: "F**k dating apps. Six days a week!"
The bad news is that it's currently only available in New York and London but with plans to roll out in more locations. If you're in one of those locations, then download away – but only on a Thursday.
Best for: people 
Price: $9.99 per month
If you have a following or consider yourself a celebrity, you can make your way into the exclusive members dating club Raya.
Rumour has it that the likes of Ben Affleck was on it (pre-JLo reunion), but we'll have to add that, allegedly – we're not cool enough to be invited on. 
At the moment, you have to apply to get on, and the best way to be accepted is to be recommended by a current member – but even then, there is a chance you won't be accepted into this exclusive club.
Given the famous faces you might see online, it's surprisingly affordable at only $9.99 per month. 
Best for: music lovers
Price: Free or from $5/month for "backstage"
There is nothing worse than going on a long road-trip are arguing about the music. If someone screaming the (admittedly amazing) Taylor Swift bridges on a car journey is an instant ick for you, then you should check out Tastebuds.
Although not exclusively a dating app, Tastebuds helps you meet people near you who have things in common. All you have to do is add your favorite music and it will start matching you with people. 
Best for: sober daters
Price: free or $12.99 per month
Start matching and organizing dates, and you'll soon realize that a lot of dating revolves around alcohol. Not ideal if you are on a sober journey.
That's something that Loosid is tackling, creating a dating space for sober singles to have fun and match with a future partner. 
They state that forty million Americans are currently struggling with addiction, and another twenty-four million remain in recovery after battling addiction.
Again, it's not exclusively for dating, but it helps you meet people – and you never know if they might be the love of your life. 
Best for: in-person meetups
Price: $19.99 one-off payment
Okay! This one technically isn't a dating app – in fact, they proudly declare themselves as #notadatingapp. 
Pearº describes itself as "The world's largest social experiment" – and invites the 1.2 billion single worldwide to declare their single status by wearing a Pearº-ring. 
Vogue estimates that 76% of people are open to being chatted up in real life, and pearº makes it easy to figure out who those people are. The ring makes it easy to identify single people willing to meet people in real life – like the opposite of an engagement ring. 
It's currently available in the USA, UK, Germany, Canada, and Australia – and wearers are invited to the exclusive singles festival. 
Ready to meet your match
There is certainly no shortage of dating apps available at the touch of a button (quite literally). And the good news is that most of them are free – with premium versions paid. 
Dating apps are making it easier than ever to find the love of your life without ever leaving your home. 
And no matter who or what you are into, there is a dating app to help you find them. 
The question is…what's the right dating app for you?
Related Articles
5 Dating Mistakes You Could Be Making, According To A Sex And Dating Therapist
How to get more people to "swipe right" on your dating profile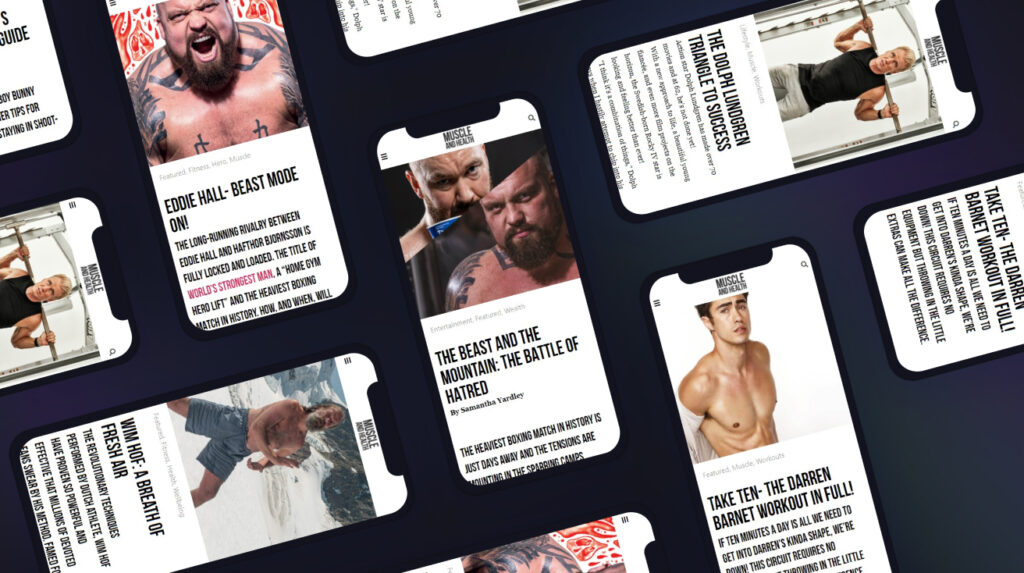 get all the latest mucle, health and wealth news delivered straight to your inbox