IFBB Classique Physique pro Nelson Lopes shares his tips with Muscle and Health.
Perform Multi-Joint Exercises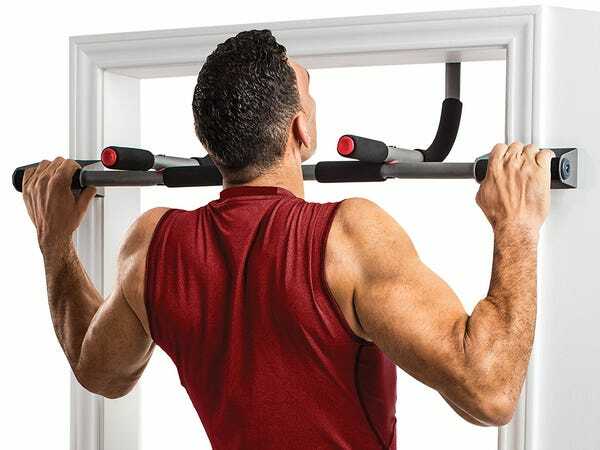 Add compound multi-joint moves like squats and pull-ups to your workouts, whether at home or in the gym.
According to science, compound exercises cause the most significant increase in testosterone, a critical muscle-building hormone.
MUSCLE AND HEALTH RECOMMENDS- Pull up bar
Don't Just Lift Heavy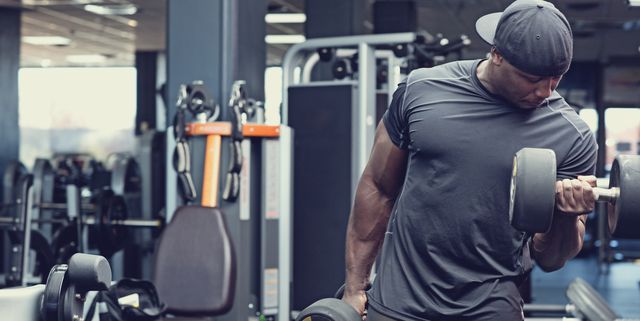 When you lift heavy weights, you target type II muscle fibers. But studies show that type I fibers (a.k.a. slow twitch — used in endurance activities) also have growth potential. Once every week or two, target those type I fibers with low-weight, high-rep work (e.g., 3-4 sets of 15 or more reps per exercise).
Sleep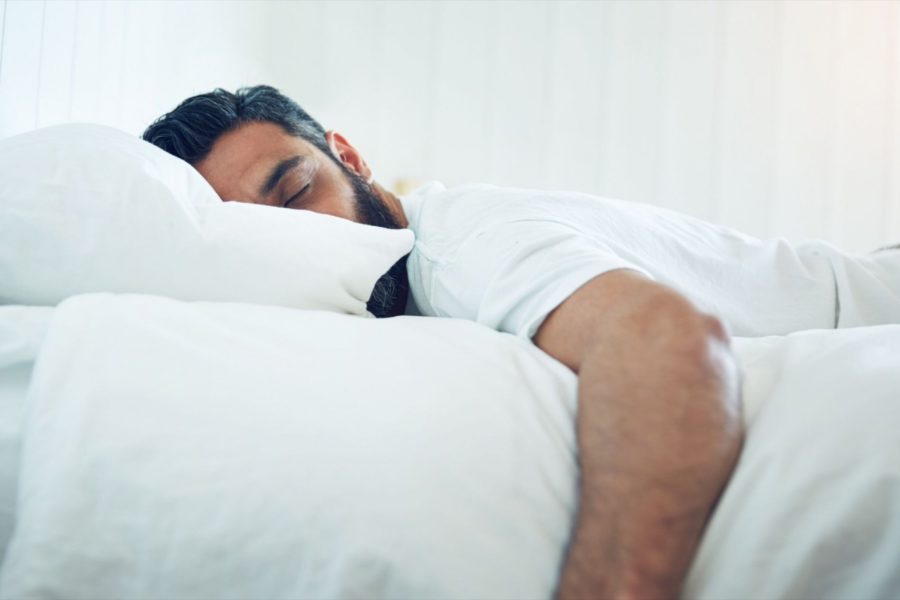 Aim for at least seven hours a night. Getting less than that regularly can cause you to rack up sleep debt, which can put the brakes on protein synthesis (aka muscle growth) and increase protein (read: muscle) degradation.
Plus, you won't reap the full benefits of the human growth hormone, the levels of which spike while you're sleeping.
NEED HELP IMPROVING YOUR QUALITY OF SLEEP? MUSCLE AND HEALTH RECOMMENDS- CBD oil
Increase weights wisely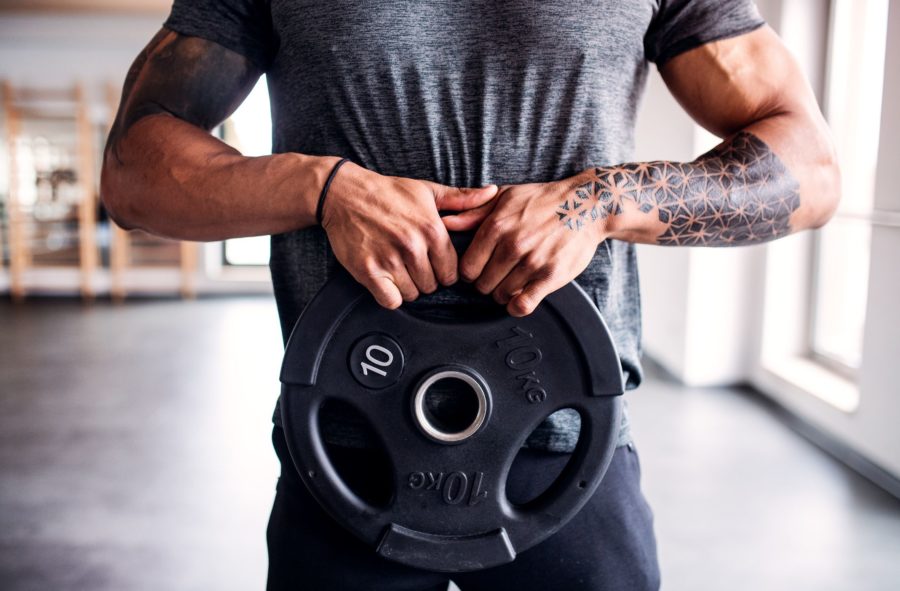 You need to challenge your muscles to promote growth, but you must also be smart about how you do it. If you increase the weight, you'll lift too quickly, increasing your risk of injury. But if you do it too slowly, you'll short-change your results or hit a plateau.
So how do you strike a balance? Pay attention to the effort you're exerting. If you lift with perfect form and your last few reps of an exercise feel similar to your first few, you know it's time to reach for a heavier weight.
Recover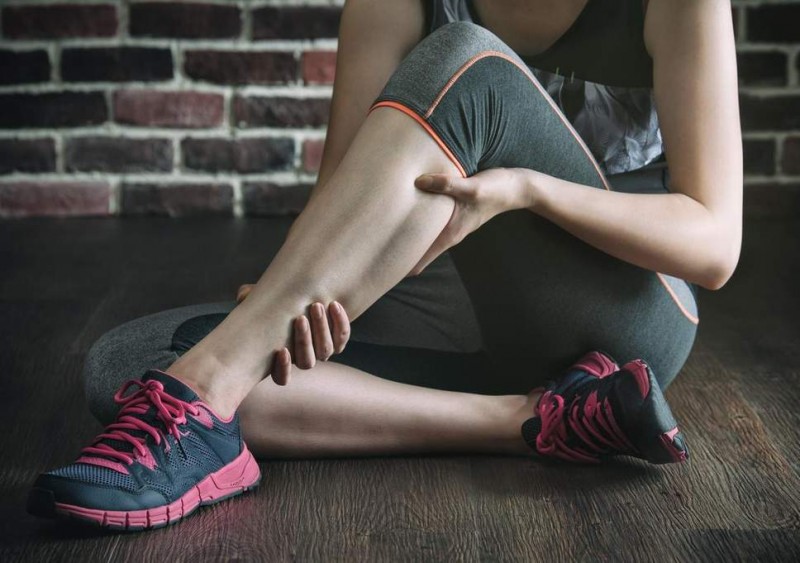 Muscles grow between workouts, not during them. In practice, that means eating healthier and not overtraining.
Take at least one to two days off per week to allow your muscles to recover fully. Maximize the effectiveness of your workouts by taking downtime and doing light cross-training (e.g., hiking, cycling), or activities like foam rolling and yoga. You will see results if you are patient, focused, and consistent with your workouts and recovery.
Eat The right amount of Protein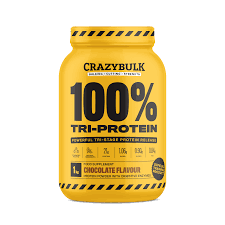 Now that you're lifting weights, you need to consume protein to promote muscle repair, recovery, and growth since amino acids (the building blocks of protein) are necessary to build muscle tissue.
When planning your high-protein meals, 20 grams of protein is the optimal amount generally accepted for muscle growth. Research has found that the body doesn't use much more than 20 grams for muscle building at any sitting. Around 80 grams of protein per day (or four meals containing 20 grams each) is about right for most people.
The more complex the workout, the more protein is needed for growth and recovery.
SUPPLEMENT YOUR WORKOUTS WITH 25% OFF TRI PROTEIN, USING CODE NEW25- Crazybulk
Factors Affecting Muscle Growth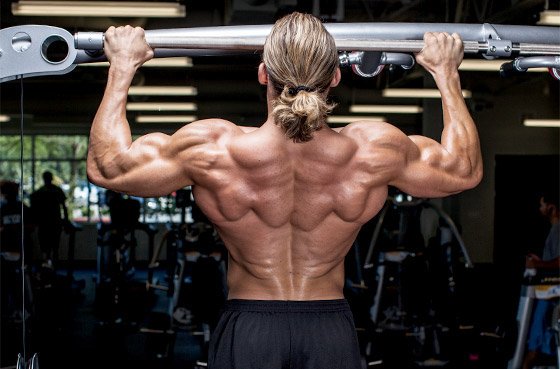 Sex
Men have an advantage over women in building muscle because their testosterone and red blood cells are far greater. BOOST YOUR TESTOSTERONE THE SAFE & NATURAL WAY. GET 25% OFF USING SHREDS25- Crazybulk
Genetics
Like how they govern how much hair you get to keep, genetics also help determine how much muscle you can develop. Thanks to genetics, some people are born with more type II, or fast-twitch muscle fibers, which have the most significant growth potential.
Nutritional Tips for Muscle Building
Increase Calories

To determine how many more calories you should consume to gain weight, determine how many calories you need to maintain your current weight — your baseline — then add 300.
Strike the Right Mix of Macros
Whether your calories come from carbs, fats, or protein goes a long way toward determining whether you'll pack on muscle or unwanted fat.
Bulking first, then leaning out is an easy and relatively fast way to gain muscle. Using this method, you only have to focus on one thing at a time — building, then getting lean, versus trying to increase mass while simultaneously limiting fat gain.
To increase weight gained from fat, your macros should emphasize carbohydrates and fats since fat is the most calorically dense macronutrient. That fat should come from unsaturated sources such as avocado, olive oil, and salmon.
WANT TO SPEED UP THE BULKING PROCESS? GET 25% OFF THIS SAFE, HERBAL BULKING STACK USING CODE SHREDS 25- Crazybulk
Focus on Post-Workout Nutrition

Generally, you should consume about 20 grams of protein with some carbs shortly after a workout. During the post-workout anabolic window, you'll also want to limit fats, which can slow protein absorption. While there is some recent research that suggests the anabolic window may actually extend up to several hours following exercise, there's no harm in getting nutrients in early, so long as you're sticking to your overall caloric and macronutrient goals.
To determine your overall calorie needs, you can use the Mifflin-St. Jeor equation:
Men: calories/day = 10 x weight (kg) + 6.25 x height (cm) – 5 x age (y) + 5
Women: calories/day = 10 x weight (kg) + 6.25 x height (cm) – 5 x age (y) – 161
Then, multiply your result by an activity factor — a number that represents different levels of activity:
Sedentary: x 1.2 (limited exercise)
Lightly active: x 1.375 (light exercise less than three days per week)
Moderately active: x 1.55 (moderate exercise most days of the week)
Very active: x 1.725 (hard exercise every day)
Extra active: x 1.9 (strenuous exercise two or more times per day)
Find out how many more calories you should consume to gain weight, determine how many calories you need to maintain your current weight (your baseline), then add 300, and if it's not enough, add more calories every 3 to 4 weeks.
Related Articles
The Flexitarian's Guide To Building Muscle
Don Saladino's Movie Star Workout
How to Increase Your Protein Intake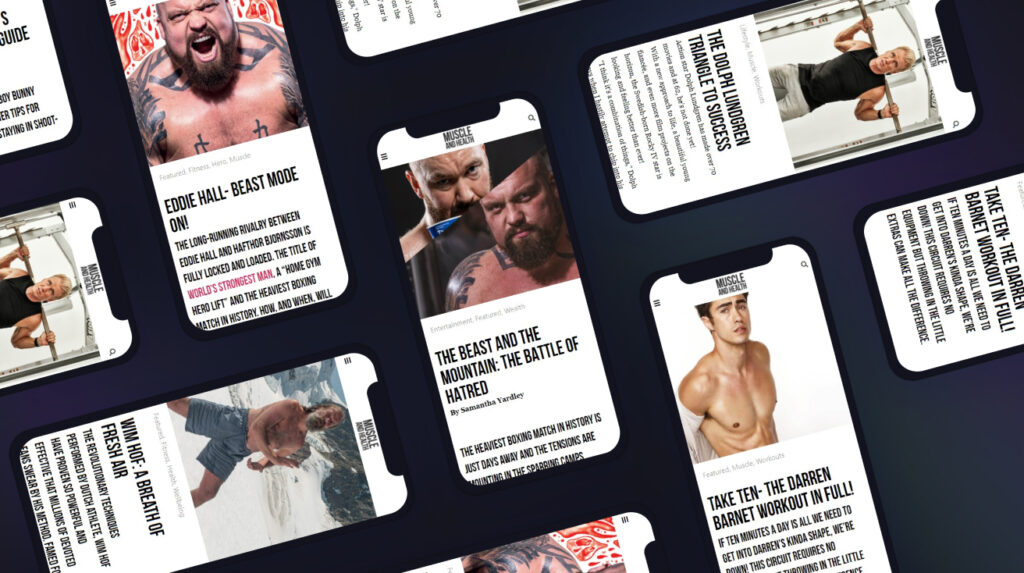 get all the latest mucle, health and wealth news delivered straight to your inbox