Author: Darren Croft
There is never a bad time to head off to the sun, but when the winter season hits, the lure of relaxing on a Caribbean island and beating those winter blues with a cocktail is even stronger. 
If you're looking to replace the chill with chilling, we've pinpointed a few of the best warm winter vacations that might have you packing your suitcase and heading for the airport. 
Get packing, you're off on your winter holidays.
The Maldives
Realistically, the Maldives are incredible all year round, but they are a pure delight for a winter getaway. 
The average temperature around this time of year is 82 degrees Fahrenheit and no matter which of the islands you choose; you'll get a warm welcome and the perfect opportunity to get away from it all. Whether it's a romantic getaway or a solo treat, the Maldives has it all. 
It's the perfect winter sun getaway if you like breathtaking scenery too. You'll not be disappointed no matter which of the islands you choose. With its wonderful array of bars and restaurants at Patina Maldives and the sheer beauty of Gili Lankanfushi, The Maldives won't disappoint. It's certainly not a cheap vacation, but the memories will last a lifetime.
Dubai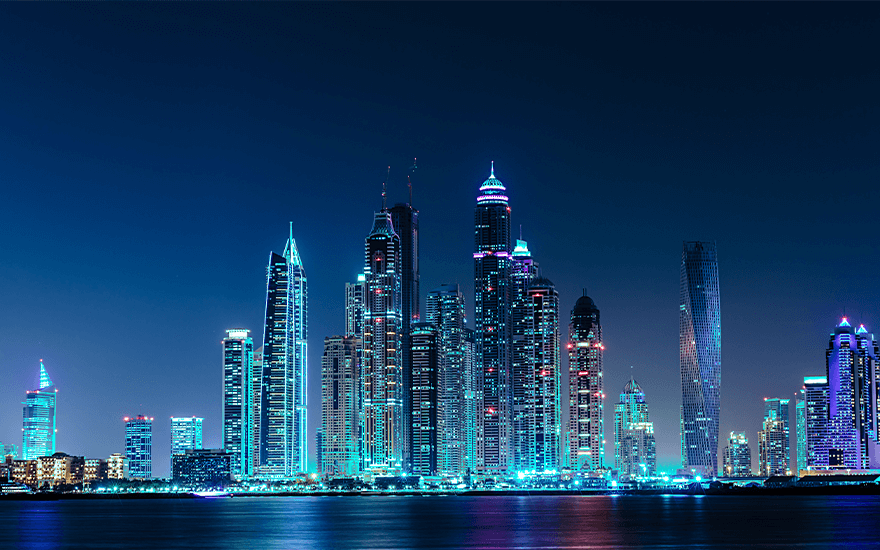 Dubai provides all-year-round sunshine, and the average winter temperature is 80 degrees Fahrenheit so you'll be guaranteed a warm welcome. The Palm is full of top-class hotels and clean beaches, personalized for each hotel.
For those who like to hit the shops, you'll find plenty of retail therapy in the malls and in the Old Souk, where you'll find plenty of beautiful gifts. If you want to up the stakes, Dubai Creek is a great place to chill in a 7-star hotel. 
Or, if you're feeling more energetic or want to remind yourself of home, why not hit the ski slopes at the snow park? 
As far as winter getaways go, this is one of the most unusual!
Many visitors often describe Dubai as "too hot and humid" in the summer, so this is probably the best time to visit. The temperature is perfect, and there's plenty of opportunity to get a nice winter tan before heading home from your winter trip.
Dubai has it all and is ideal for the perfect warm winter getaway.
Seychelles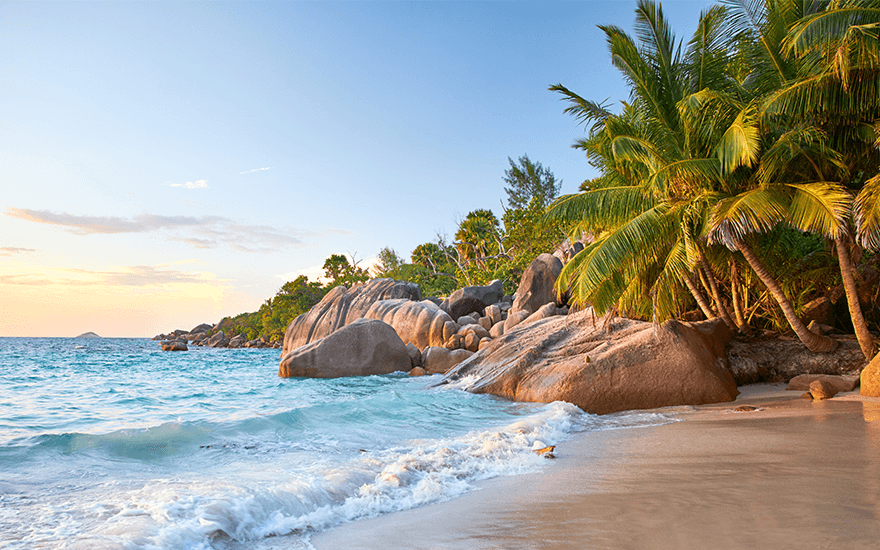 With an average winter temperature of around 80 degrees Fahrenheit, it's the perfect winter warmer. The Seychelles can be found hidden away in the middle of the Indian Ocean, and for those wanting to get away from it all, you'll not get a better escape than these beautiful islands. 
Weather-wise, the winter months can be a bit wet, but with a decent temperature, it won't feel too clammy, and it's pretty much the perfect combination.
Those who like to explore will be satisfied. With its breathtaking beaches, crystal clear water, and fantastic wildlife it's a tropical paradise, and you'll find plenty to do and explore. 
One of the best beaches is on Mahe Island. The white-sand beaches with tropical, turquoise water and beautiful rock formations are a sight to behold. For hikers, there are great routes with spectacular jungle views.
If you're looking for a winter vacation with a bit of everything (including the weather), look no further.
Rajasthan, India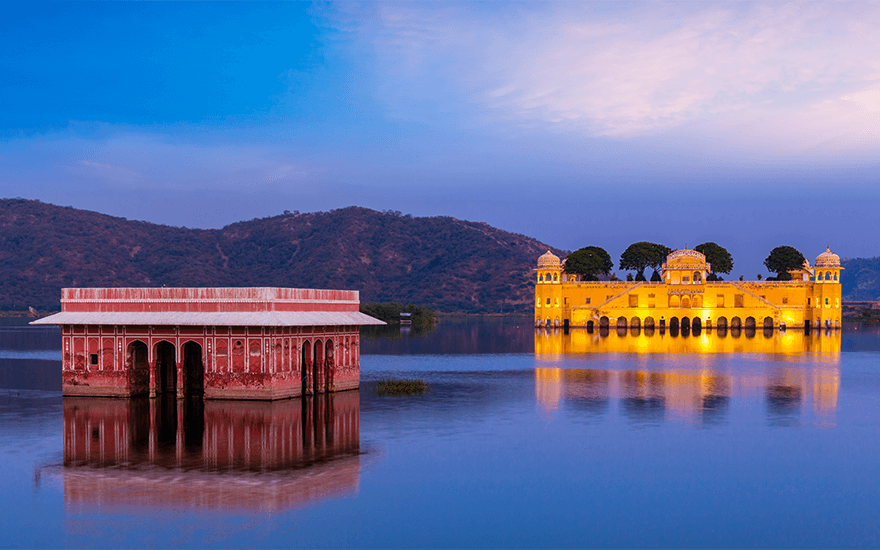 Looking to go somewhere a bit more cultural on your winter holidays? 
Those with a sense of romance will be happy taking a trip to Rajasthan. There are plenty of lakeside palaces to explore and many cities, each with its own identity. You'll find a wide variety of terrain and culture, from the market streets to the desert.
Rajasthan is India's brightest and most beautiful state and is a healthy choice for those looking for something different from the island getaway.  
Rajasthan is more of an explorers holiday as not only is there plenty of sightseeing to take in, an average winter temperature of 77 means that it's not too warm that you can't move around. Take advantage of the City Palace, Amber Fort and the Hawa Mahal (a pink-painted, delicately honeycombed hive that rises five stories). 
Romantic restaurants are plentiful in the cities, with the Peacock Rooftop Restaurant, a firm favorite with travelers. The multilevel rooftop restaurant at the Hotel Pearl Palace is a must-visit for those looking to taste the best in local cuisine.
It could turn out to be one of the best winter vacations you've ever had.
Bahamas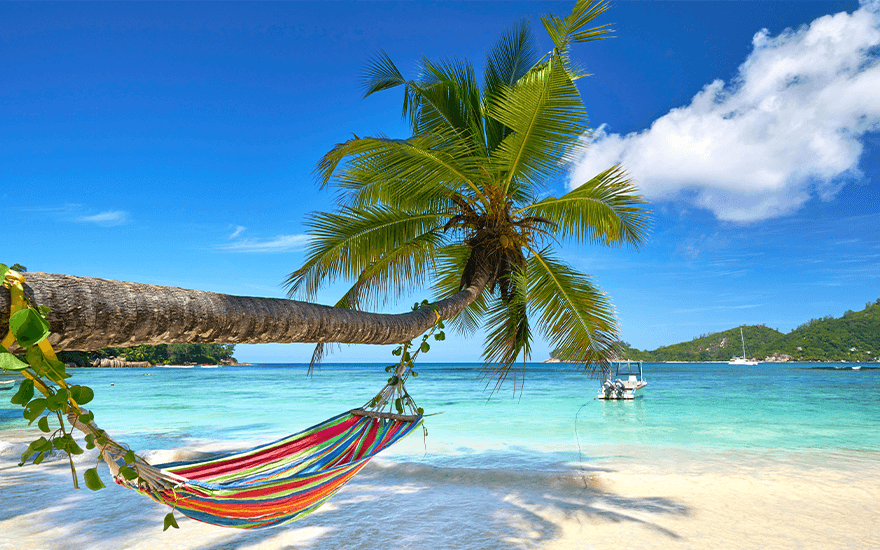 For a winter getaway, the Bahamas are hard to beat. A tropical paradise where the winter temperature is around 78 degrees Fahrenheit shouldn't burn you out. 
It's the place to unwind and embrace yourself in a desert island paradise. The pink sand and turquoise water are enough to mesmerize you as you sip your daytime cocktails. 
You'll be well prepared to launch yourself into the wild party atmosphere at night. Time is almost non-existent here, and a trip here will leave you both mentally stimulated and relaxed.
Just lie back in a chair, listen to the waves and admire the tropical wildlife as the day passes. No rushing around, no deadlines, just you and the sound of your heartbeat underneath the winter sun.
Don't fancy being so laid back? 
There are 700 islands to explore, plenty of national parks, walking trails and some of the best diving spots in the world.
Belize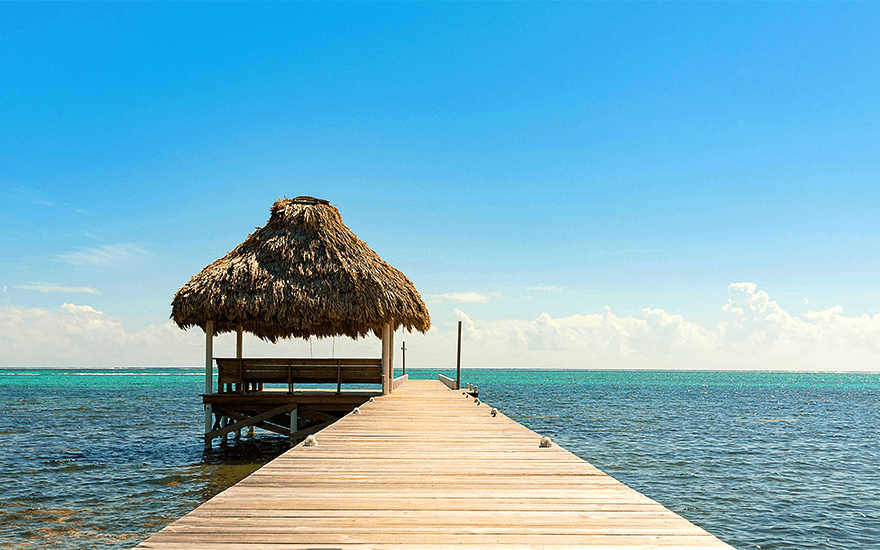 Top of the hotspots on our list is Belize, a destination that boasts a whopping 86 degrees Fahrenheit as their average winter temperature. This is the hottest time of year, which is the reason why so many decide to head for the warm beaches of Belize to try to shake off the winter blues. 
Despite its obvious charms, Belize doesn't get too busy, even at peak seasons, so it's a great place to get away and enjoy some sunshine, fun and culture without the hustle and bustle of some resorts.
Before you go, take time to explore the Mayan ruins, the spectacular breathtaking scenery of the Caribbean coastline, the many national parks and nature reserves and the Belize Barrier Reef. Your Instagram will be bursting at the seams. 
When you get back, you'll feel like you've packed a lot into your holiday, yet you felt relaxed the whole way through. That's the Belize effect.
We're not going to pretend that a break to Belize won't burn something of a hole in your pocket, but if you have the resources, you'll want to take advantage of it!
Ready to get away this Winter?
Cosying up at home might be up your street, but if you fancy getting some sunshine in the Winter months to beat the blues then one of these should take your fancy.
If ski resorts are more up your street then you can check out our favourite ski resorts for 2022/23 here. 
Related Articles
The Great British Getaway: A Somerset Oasis Of Tranquility
Prep Your Skin- Winter is Here
Boost Your Mood in the Winter Months
Top travel destinations: Places to travel in 2023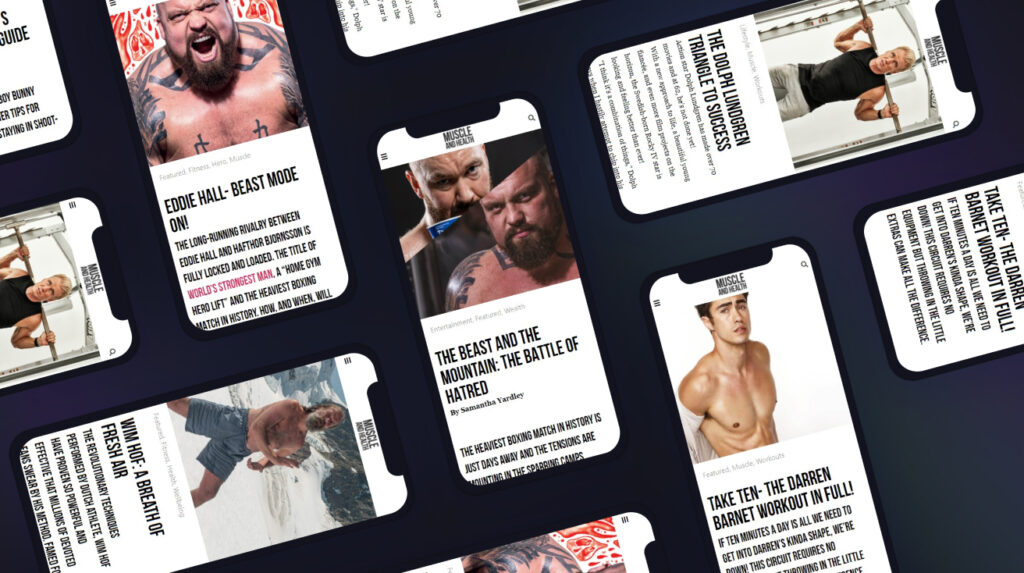 get all the latest mucle, health and wealth news delivered straight to your inbox