By Danni Levy
Photography by Adi Muhtarevic
Jake Paul is the unassuming, unapologetic, and now undisputed ring king. He burst onto the social media scene almost ten years ago, initially creating viral content on Vine and YouTube that appealed to a mass audience of comic and hip-hop fans.
Having accrued over 20 million subscribers and hitting over seven billion views worldwide, it's no surprise that the multi-talented younger sibling to WWE star Logan is estimated to be worth tens of millions of dollars. Top that off with a seemingly effortless transition from influencer to the professional boxer, and it's pretty clear there are no limits to Jake's talents. But here's the thing; Jake has zero amateur boxing experience and just walked out of the ring undefeated with his sixth victory since turning pro in 2019- not against a three-legged donkey, but against Anderson Silva- the most celebrated UFC middleweight of all time.
Old ears have pricked up in the boxing world. Those who matter are beginning to take Jake very seriously indeed. But despite his exponential following, there's a mystery to his success, intentions, and genuine personality. I quizzed the 25-year-old sporting sensation, which left me more than just pleasantly surprised.
"I've pushed myself every day and every night to reach my boxing goals," Jake tells me. He's been flying around so much that I've struggled to sync our time zones. I feel like I've just landed a call with the US president!
"I train six days a week, sometimes twice a day," he continues. "I'm consistent, and I'm disciplined. I may come across as the funny guy on social media, but in the background, I'm devoting my life to sports and learning new things every day.
"I originally took up boxing because I was called out to fight alongside my brother Logan in 2017. As soon as I started, I caught the boxing bug and fell in love with it. I realized it was an outlet for me. It taught me a tremendous amount. It honestly changed my life forever. I want to create something bigger for this beautiful sport and influence millions of people worldwide to pick up those boxing gloves and fall in love as I did. Boxing is not only my passion, but it has now become me. I eat, sleep, and breathe boxing."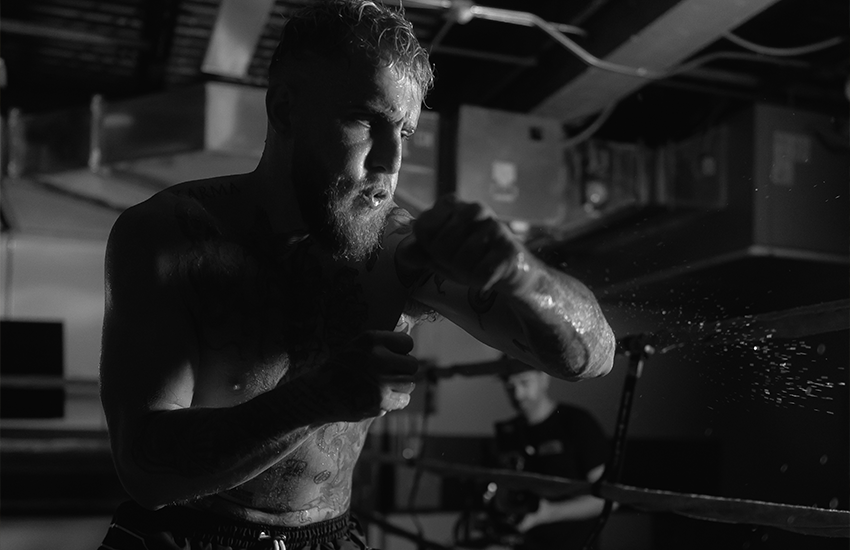 As a means of immersing himself as deeply as possible in his training, Jake relocated to Puerto Rico.
"I'm isolated and tucked away where I am," he says. "There are no distractions so that I can focus 100% on my boxing. I'm so fortunate in that I've had the help of many legends along the way. My boxing coaches, Benjamin Flores and Danny Smith, alongside J'Leon Love, have been incredible. They give me the right guidance in the ring and keep me accountable day in and day out. Having a strong team is fundamental to success as a sportsman."
Having defeated Silva, Jake won a wager dictating the pair start a fighter's association together.
"I've wanted to start a fighter's union ever since I started in boxing," Jake tells me. "I want to begin by tackling the UFC, in which the athletes are poorly compensated and don't receive the benefits I feel they should. Eventually, I'd like the organization to help boxers too."
Jake's beef with UFC president Dana White is no secret, to which end he shares his plans to revolutionize the way the sport is run. In Jake's opinion, UFC fighters are locked into long-term contracts with an apparent imbalance of revenue share between athletes and owners.
"It begins with the UFC effectively being a public company and having a fiduciary responsibility to its shareholders to create shareholder value," he says. "For the simple-minded, that means keeping fighter revenue and benefits suppressed. But suppose you're focused on creating long-term shareholder value. In that case, you realize that treating fighters better, improving their minimum pay, increasing the revenue share, and providing long-term healthcare will be accretive to protecting UFC's MOAT and avoiding future liability (given the lack of healthcare)."
Jake means business. And his ambitions don't end there.
"The people who matter are starting to take me seriously," he says. "The people who understand boxing know what I've accomplished just three years into the sport.
"I want to help females in boxing too and signed Amanda Serrano under my own promotions company. Amanda and I fought on the same card when I debuted professionally. She was already multiple weight-class champions at that point. But she was making less than $20K that night, and I was making 7 figures. That didn't make sense to me. Not for someone with her talent, dedication, and exciting fighting style. So, when we launched 'Most Valuable Promotions', my business partner and I were thrilled to have her be the first athlete to sign with us. As a promotion business, we are 100% focused on bringing awareness to and better-compensating women in boxing."
I was charmed by the help-for-heroes attitude but wanted to know whether the relative newcomer was serious about fighting Mike Tyson. I'd previously put this question to Mike, and he was down! Surely not…
"Uncle Mike is one of my heroes," Jake says. "I love him. And, of course, I would love to bring our respective generations together and hold a massive global event."
Never one to turn a blind eye to those in need, Jake founded the youth association 'Boxing Bullies' to help youngsters combat bullying.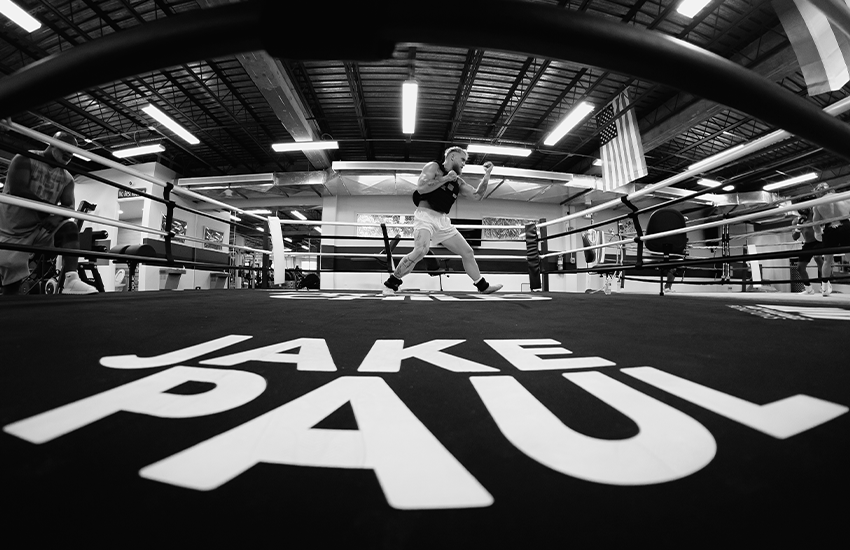 "I was bullied as a kid," he reveals. "Admittedly, sometimes I was the bully too. Boxing helped me become a better person, a more disciplined person. So, I started 'Boxing Bullies' to help kids combat bullying through sports. We're also helping to renovate inner-city boxing gyms across the US to provide youngsters with a great place to train."
I was sold. Jake had dampened my doubts as to his integrity and loyalty to the sport. I just had one last question before he dashed off to Dubai: What does a social media star living on a beach and training to fight the likes of Tyson eat? The temptation…
"My diet is clean and healthy," says Jake. "I'm always training, so I have to stay on a clean food regime and remain disciplined, with the exception of a few Krispy Kreme donuts and meat lover's pizza cheat days."
Really? I'll remember that next time I watch him devour deep-fried wings on Instagram!
JAKE'S DIET
Breakfast: Oatmeal, fruit, black coffee, and Himalayan sea salt water
Post-workout breakfast alternative: 5-egg omelet, fruit, turkey bacon, gluten-free bread with jelly or avocado
Lunch: Light snack of salmon crackers, scallops, or chicken salad
Dinner: Fish/chicken/red meat with rice or quinoa, plus green vegetables or salad
Fluids: 3-4 gallons of water daily
Related Articles
The best shows to watch on Netflix in January 2023
The Truth About Liver King: Instagram's Beloved Bearded Beast Talks Fasting, Flossing, And Soap-free Washing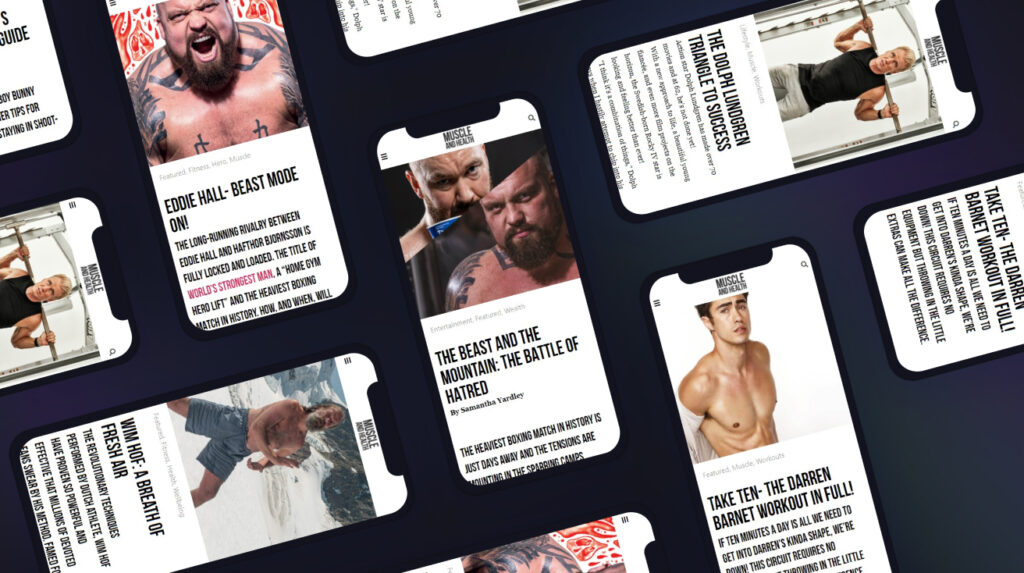 get all the latest mucle, health and wealth news delivered straight to your inbox